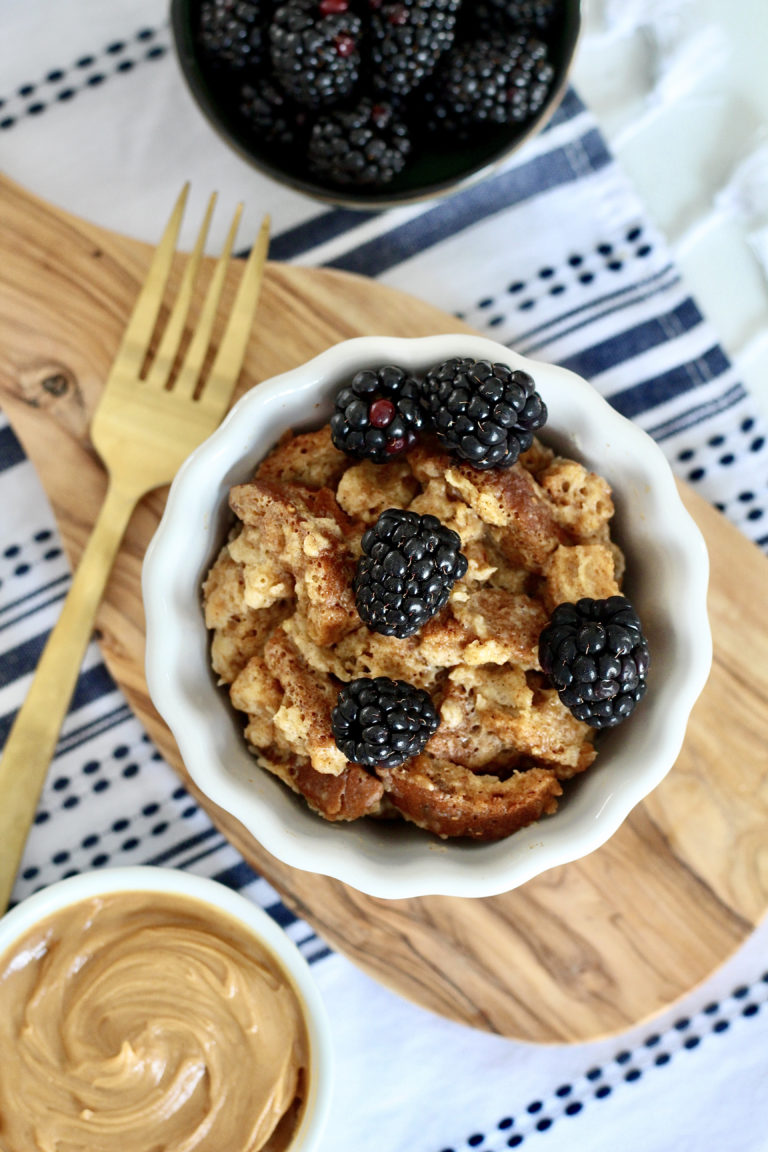 Microwave french toast takes no time at all and makes breakfast so easy.
This Diabetes-Friendly version of microwave French toast comes together in just under 5 minutes! And, it's great as breakfast, snack, or just because!
This recipe for Diabetes-Friendly Microwave French Toast in a Mug was developed by Milk & Honey Nutrition intern, Ashley Kim. Learn more about Ashley here.
Microwave French toast… in a mug?
Mug recipes have been trendy for a while, but this one is extra special. French toast doesn't have to just be a weekend brunch treat. This recipe will guarantee a nutritious and sweet start to your day!
I love mug recipes because they're 1 serving. No scraping leftovers into tupperware that I'll forget about. Also since it's just one dish, there's way less dishes than making traditional french toast.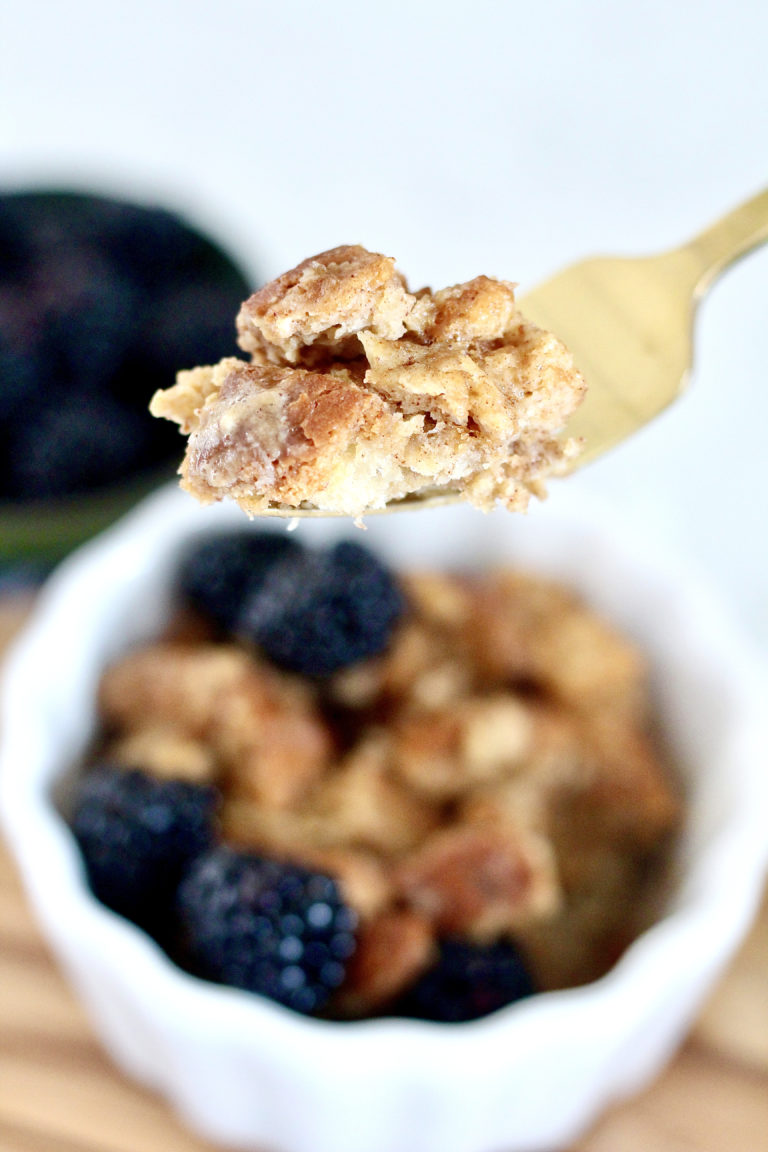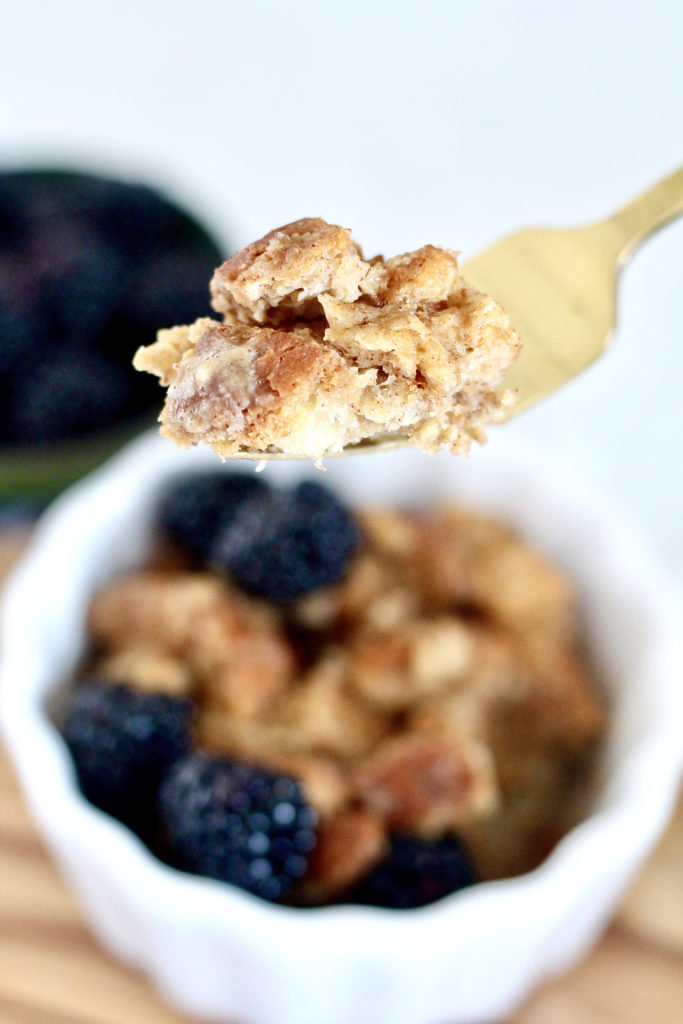 How to make french toast in a mug
To start, you need to whisk together your wet ingredients in the mug. Then you can add your bread pieces and mix until the bread's absorbed all the liquid. Then, all you need to do is pop it into the microwave for 1-2 minutes, and voila! You have french toast in a mug.
Microwave French toast and microwave time
The time you need to cook your french toast will depend on your microwave. I recommend setting your microwave on high so the french toast can cook in under 2 minutes. The type of mug you use might also change the time. Ceramic mugs will hold heat better than glass mugs in the microwave, so might need less time to cook.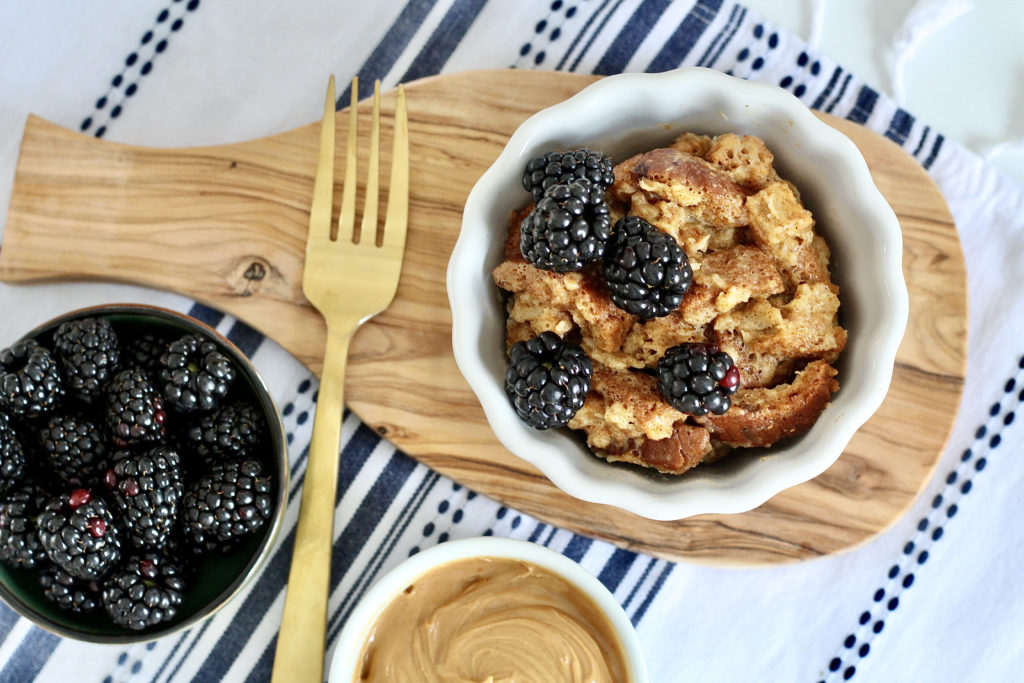 Are microwaves bad for you?
Microwaves are not bad for you! Lots of people are scared of the bad waves from this machine. Or they think that the food gets less healthy after getting zapped. But, this isn't true!
There's nothing to prove that the waves can hurt our bodies when we eat the food. Also, all cooking can take away the nutrients from our foods. Not just microwaves.
Why cook in a microwave?
Microwaves cook your food faster than other tools. This can actually save the nutrients in the food. One study shows that boiling veggies can actually destroy more vitamin C than zapping it for a few minutes. And let's not forget the obvious. Microwaves are fast! Why spend 10 minutes boiling something when you can do it in less than half that time?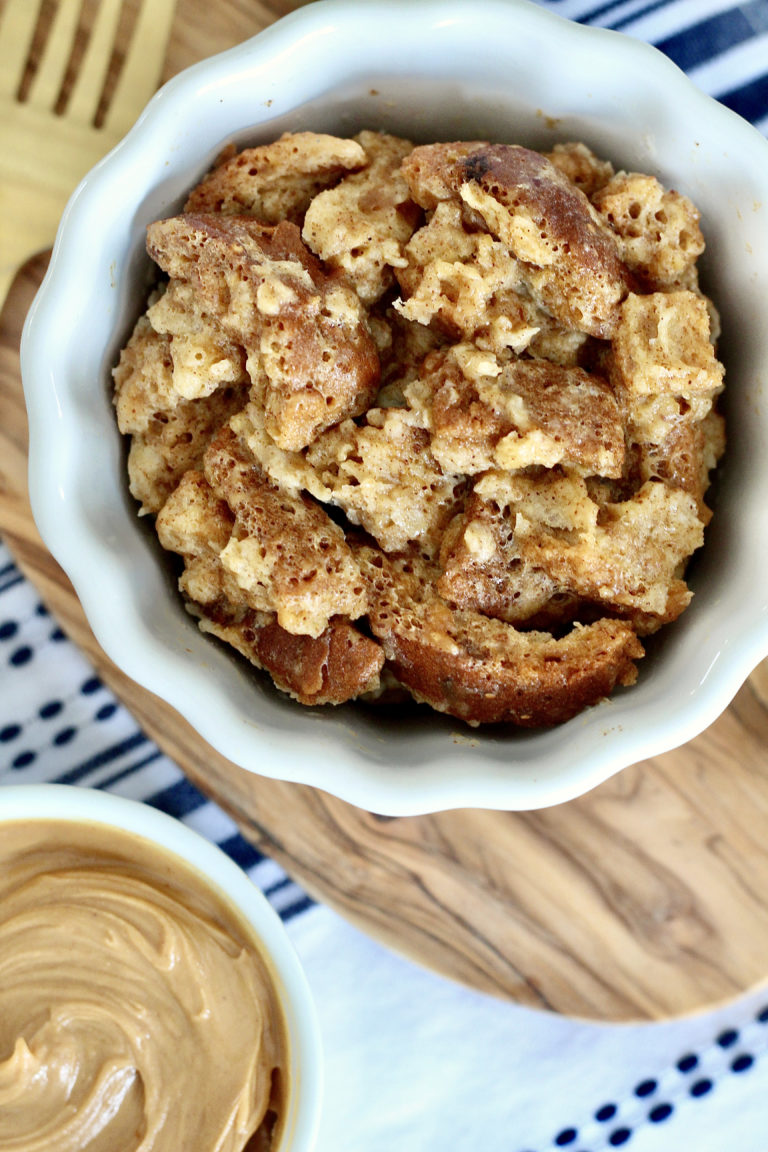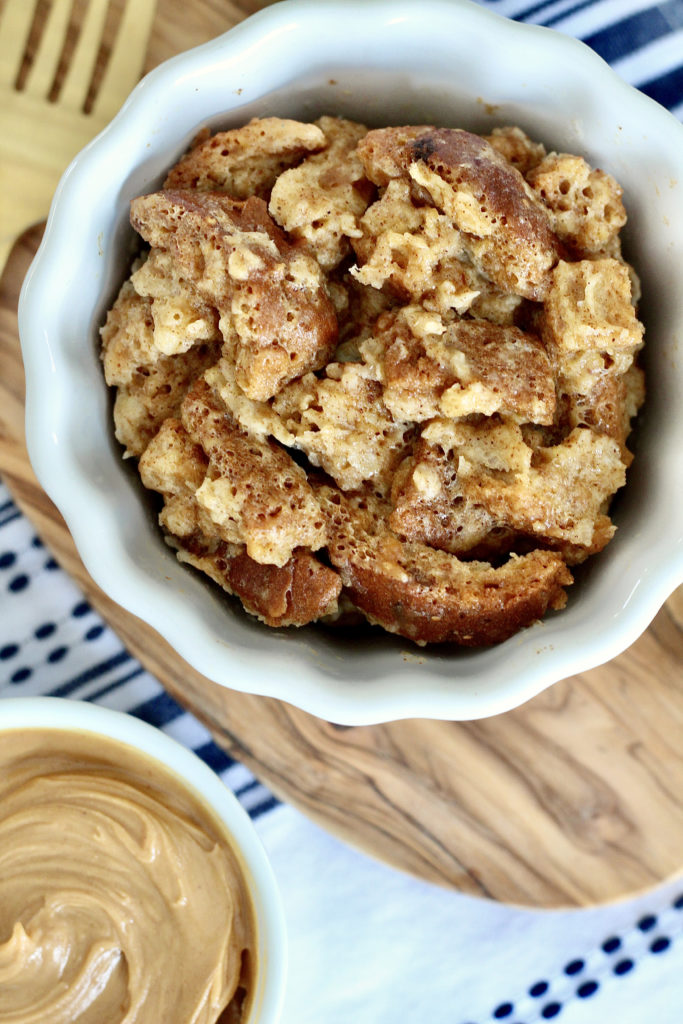 Can people with diabetes eat french toast?
If you have diabetes and love french toast, you can absolutely enjoy it! And yes, that includes the maple syrup. Instead of taking away yummy breakfast options, like french toast, think of ways you can add high fiber and protein foods to the meal to make it more blood sugar friendly.
Is french toast good for diabetes?
French toast, in its purest state, is:
Bread
Eggs
Milk
Sweetener
Vanilla
Cinnamon
Oil (for pan frying)
So you get carbs from the bread and sugar. But you also get protein and fat from the milk and eggs, yummy flavor from the vanilla and cinnamon, and even fiber if you use whole grain bread. So the answer is that french toast can most definitely be good for diabetes! As always, it's all about adding in fat, fiber, and protein to your meal.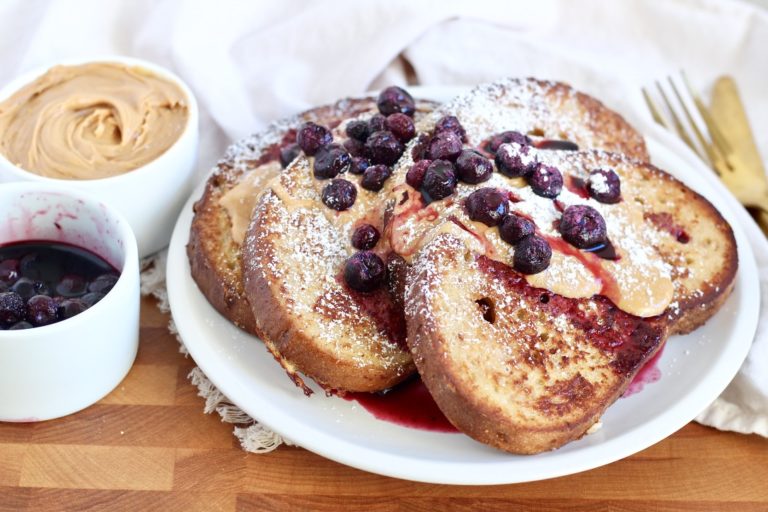 Diabetes-Friendly Sourdough French Toast
This recipe is a diabetes-friendly sourdough French toast that everyone will love! 
View Recipe
Diabetes friendly french toast
There are tons of ways you can make french toast more diabetes friendly! Here are some mix ins you can add give and extra boost of fiber and protein:
Blood sugar friendly toppings for microwave french toast
Frozen berries
Hemp seeds
Sliced almonds
Peanut butter
Cocoa powder
Chocolate chips
Pumpkin seeds
Unsweetened coconut flakes
There's also a more classic diabetes friendly sourdough french toast recipe perfect for those slow mornings.

Diabetes-Friendly Microwave French Toast in a Mug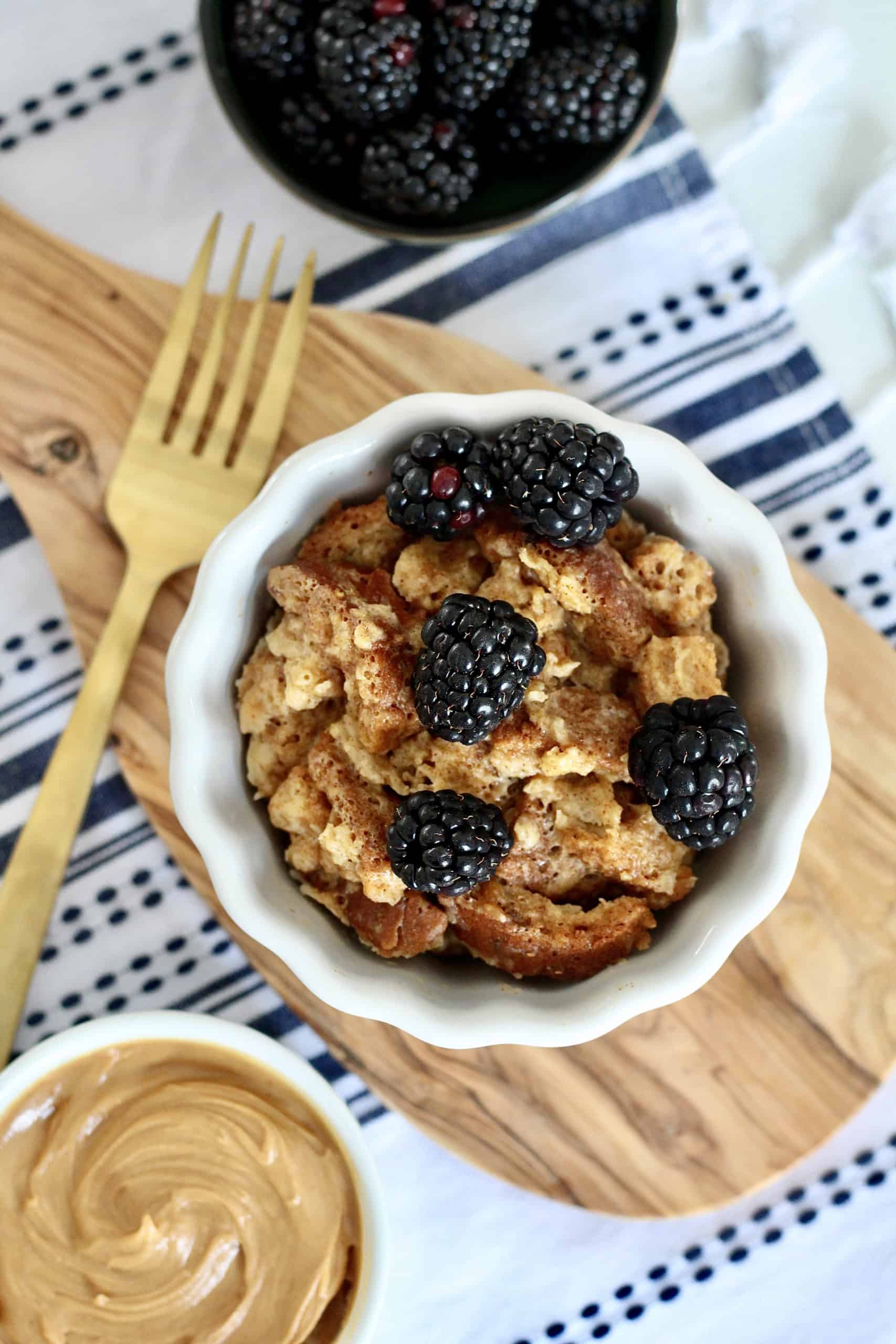 Ingredients
1

slice

whole wheat sandwich bread

use gluten free if needed

1

large egg

1 ½

Tbsp

milk

use water if desired

1

Tbsp

peanut butter

¼

tsp

vanilla extract

1

tsp

honey

¼

tsp

ground cinnamon

1

pinch

baking powder
Instructions
In a microwave safe mug, whisk together the egg, milk, peanut butter, vanilla, honey, cinnamon, and baking powder until combined.

Tear the bread into 1 inch pieces and put into the mug.

Stir the bread into the egg mixture until it has soaked up the liquid.

Microwave for 1-2 minutes or until the egg is cooked through.

Serve with your favorite toppings and enjoy!
Notes
The nutrition facts presented here are estimates only. The brands you use and product types chosen can change the nutritional information presented. To obtain the most accurate nutritional information, you should calculate the nutritional information with the actual ingredients you use.
Nutrition
Serving:
1
mug
|
Calories:
300
kcal
|
Carbohydrates:
30
g
|
Protein:
16
g
|
Fat:
15
g
|
Saturated Fat:
3
g
|
Sodium:
250
mg
|
Fiber:
3
g
|
Sugar:
12
g