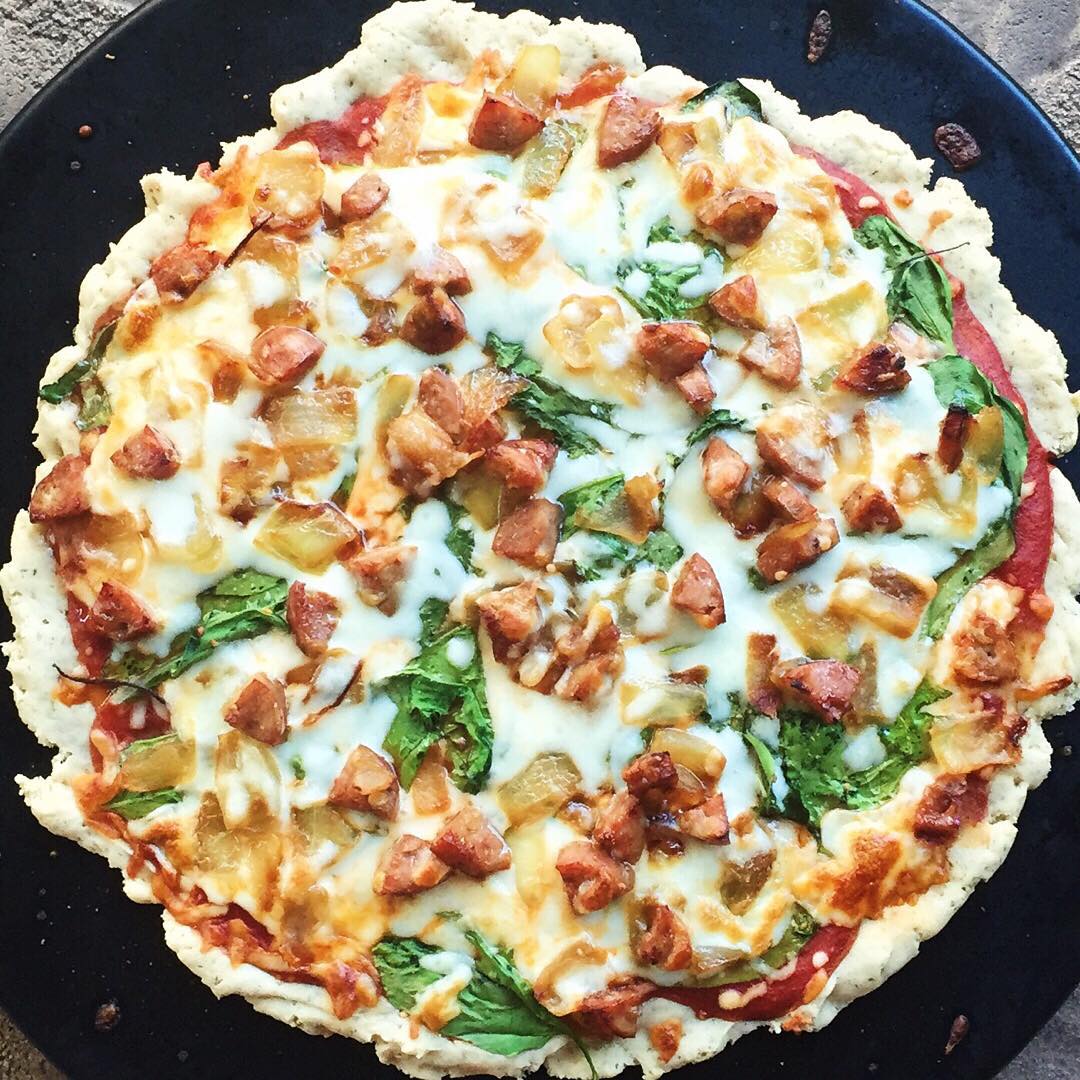 2 cups Namaste Foods Gluten Free Perfect Flour Blend
1/2 tsp salt
1/2 tsp garlic powder
1 1/2 tsp Italian seasoning
3 Tbsp olive oil
1 cup warm water
1 Tbsp active dry yeast
Follow your bread maker's instructions to add in ingredients or if making by hand, follow a standard crust recipe instructions.
Once dough is ready, spread to desired thickness.
Bake for 5-7 min on 425 degrees, remove from oven, pile on the toppings, bake for an additional 10-12 minutes.
Let cool for an additional 10-15 minutes before slicing.