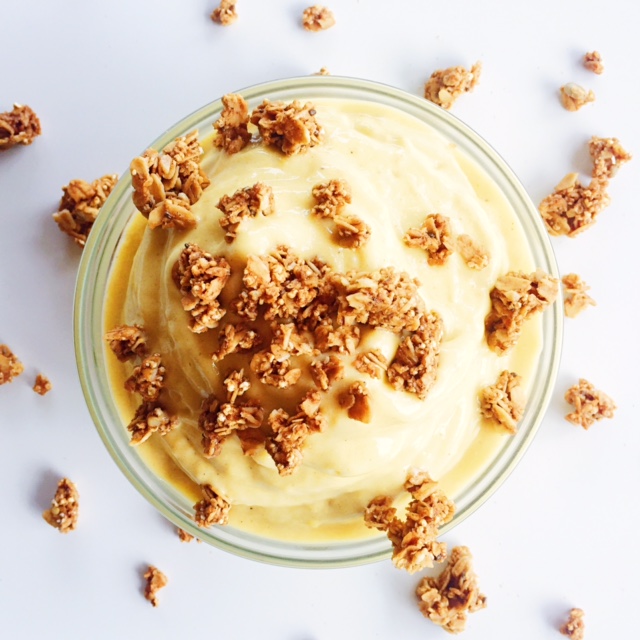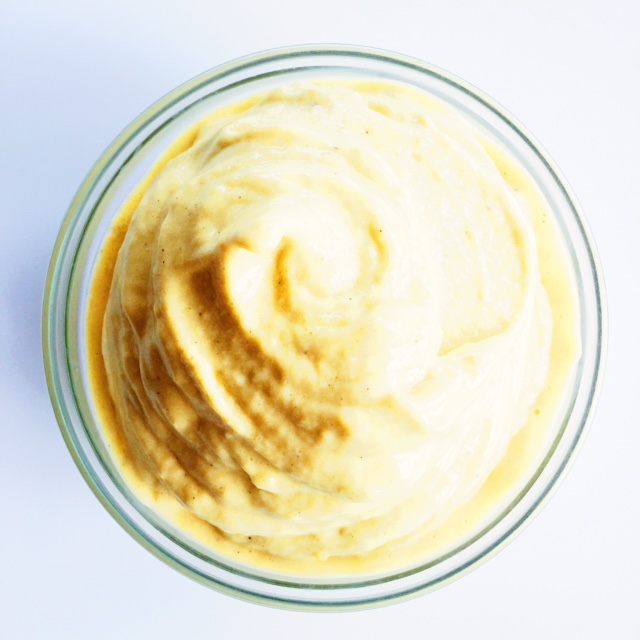 2 small frozen bananas, cut into 1 inch chunks
1 cup frozen mango chunks
2 Tbsp The Natural Citizen Organic Protein*
1/2 tsp cinnamon (optional)
Purely Elizabeth granola (or other low sugar/grain free granola) for topping
Place bananas and mangoes in a food processor with the S blade attachment. Process for 8 to 10 minutes until mixture reaches a frozen yogurt consistency. While processing (about 4-5 minutes in), add in the organic protein and cinnamon. Enjoy immediately. Recipe makes 2 servings.
This makes a great treat for yourself, and one to share! Find other Dairy Free options here, or other yummy dessert ideas.
*Use code: MILKANDHONEY for 15% off at The Natural Citizen!