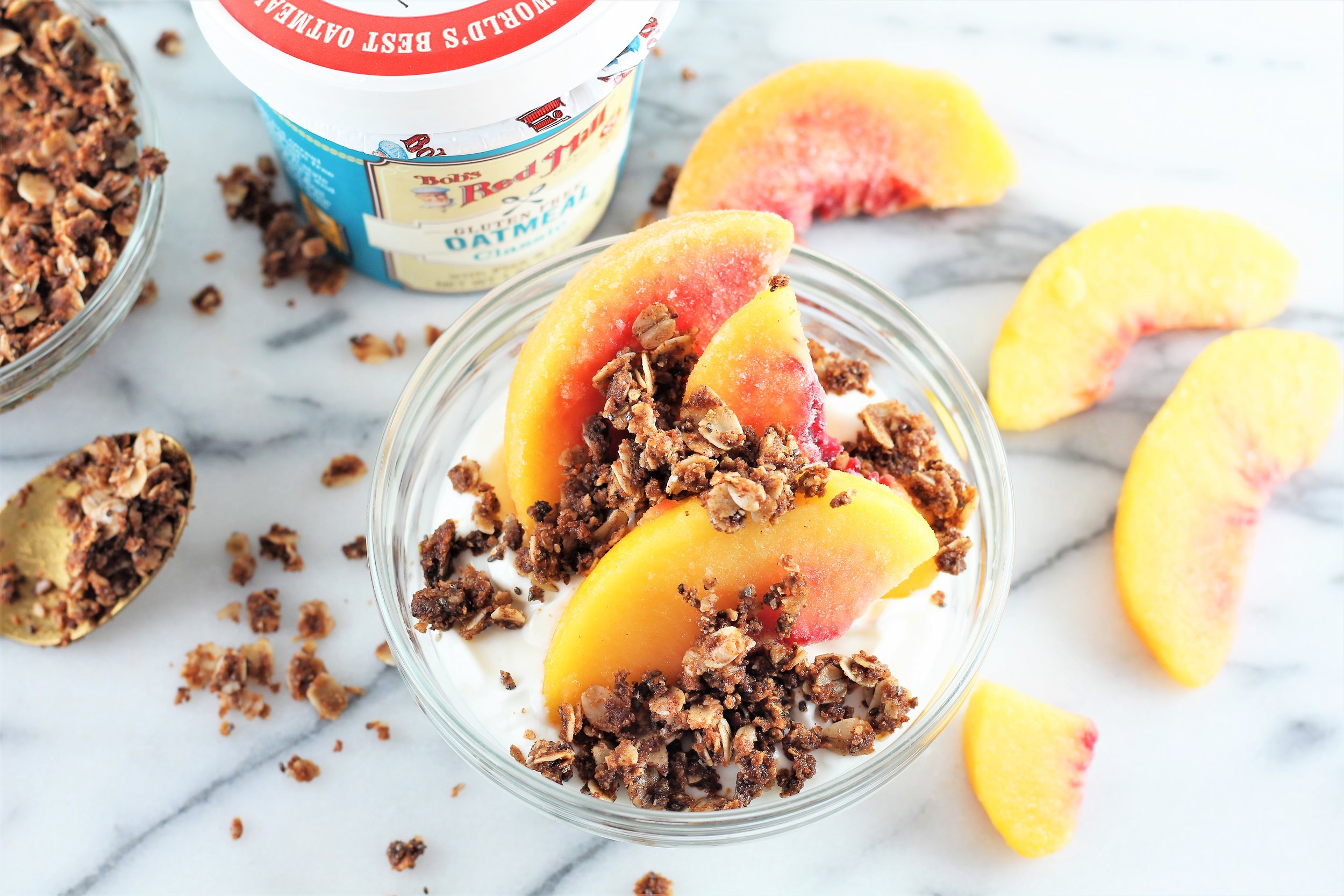 Peach cobbler is one of my all-time favorite desserts, but between the sugar rush and the time it takes to make it, it's a rare occasion that I get to have it. This Peaches & Cream with Coconut Chia Oat Crumble is a great alternative though! And frozen peaches allow you to enjoy it year round!
This recipe was sponsored by Bob's Red Mill. All ideas and thoughts are my own. 
---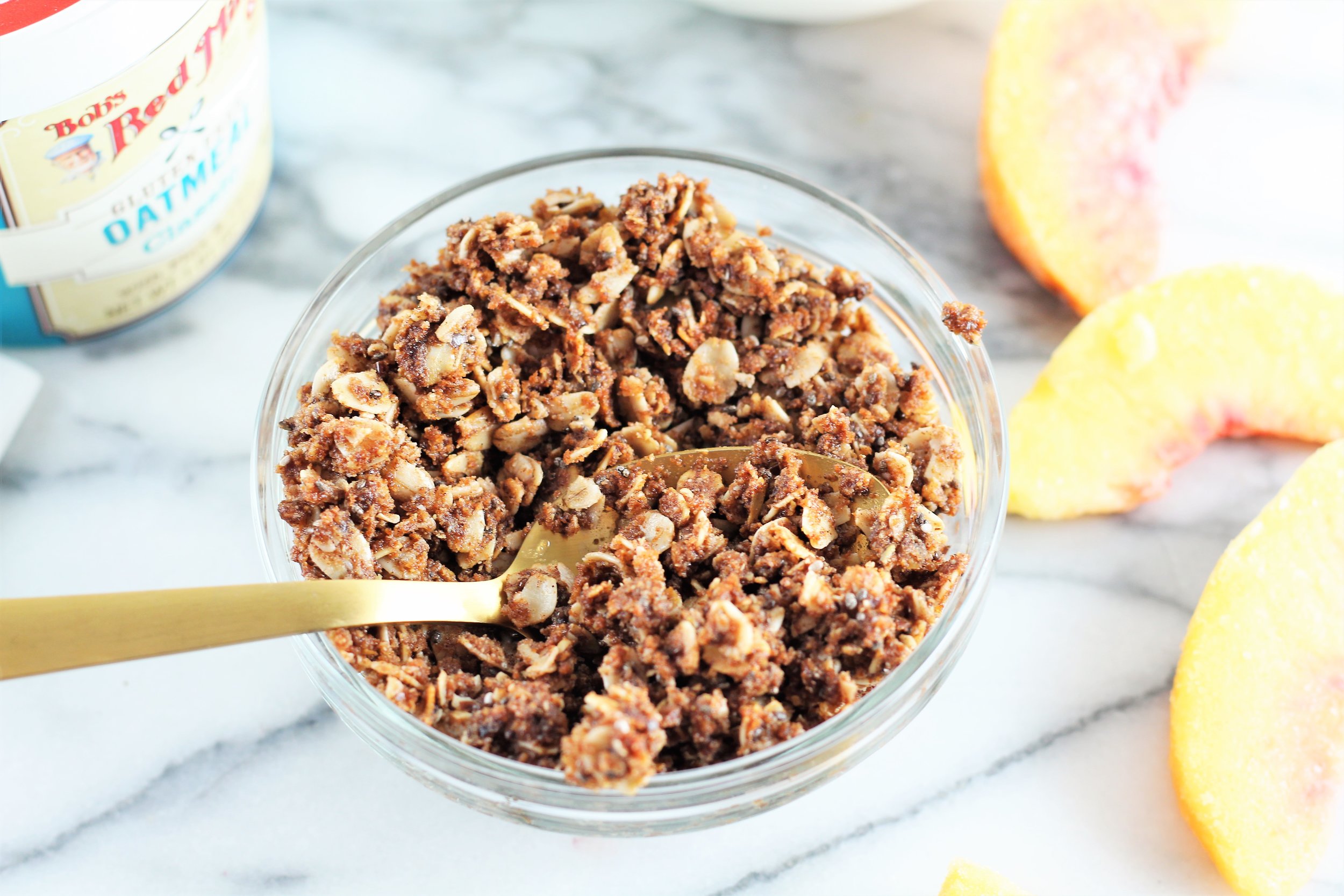 Peaches & Cream with Coconut Chia Oat Crumble
Yield: 2 bowls
1 1/2 cups whole milk vanilla yogurt
1 1/2 cups frozen peach slices
For the Oatmeal Crumble:
1/4 cup coconut oil
1 Tbsp coconut sugar
1 Bob's Red Mill GF Classic Oatmeal with Flax & Chia Cup
1/2 tsp cinnamon
1/4 tsp salt
2 Tbsp coconut flour
Divide the frozen peaches and vanilla yogurt into two bowls. Set aside.
To make the crumble topping: Pre-heat a small skillet over medium heat on your stove. Add the coconut oil and let it melt.
While the coconut oil is melting, mix the remaining ingredients together in a small bowl. Add the mixture to the skillet once the coconut oil has finished melting. Stir, and let it cook for 5-6 minutes. (You'll want to stir it occasionally while it's cooking to prevent the oats from burning.)
Add the Oatmeal Crumble topping to the bowls with the vanilla yogurt and peaches, and enjoy!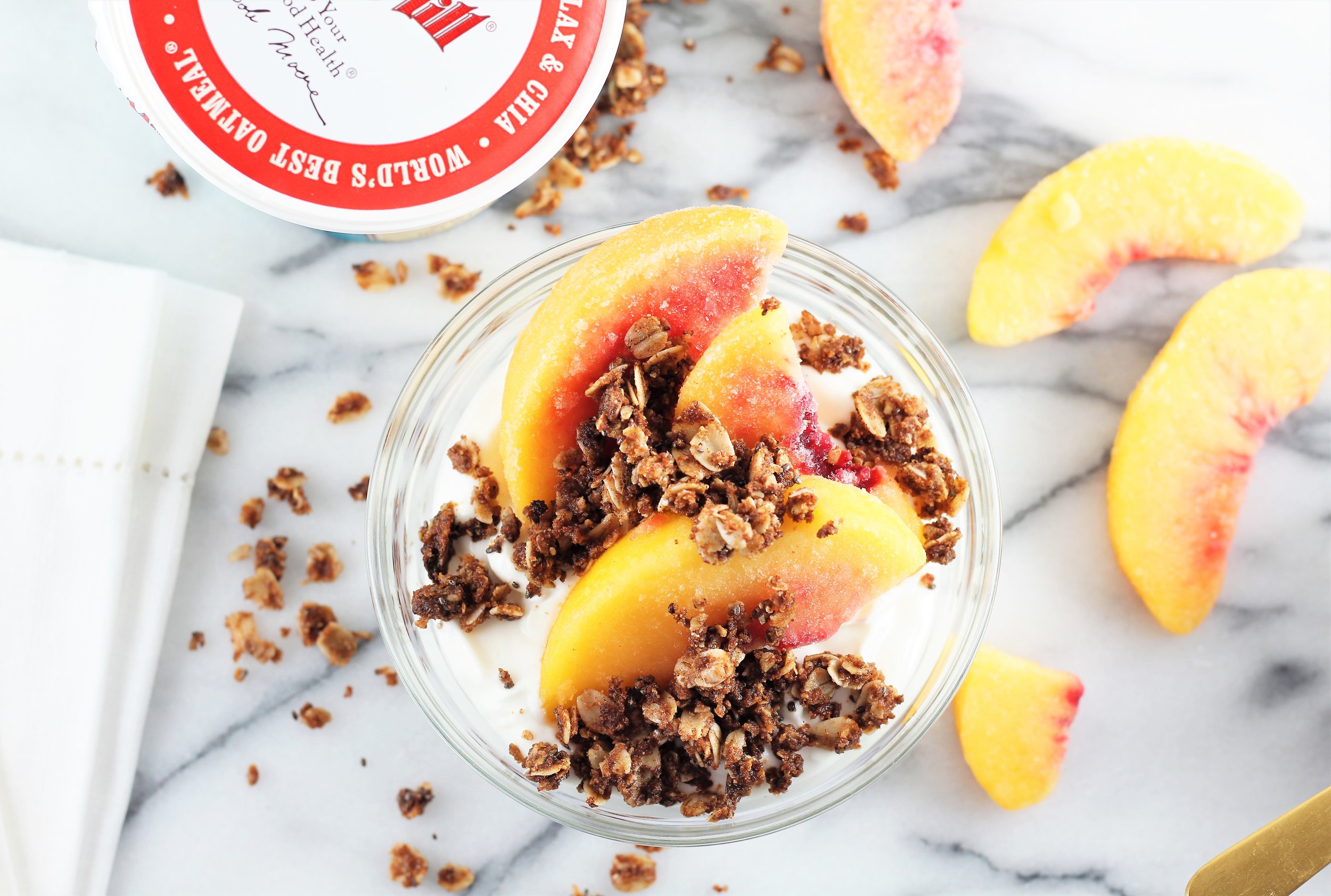 ---