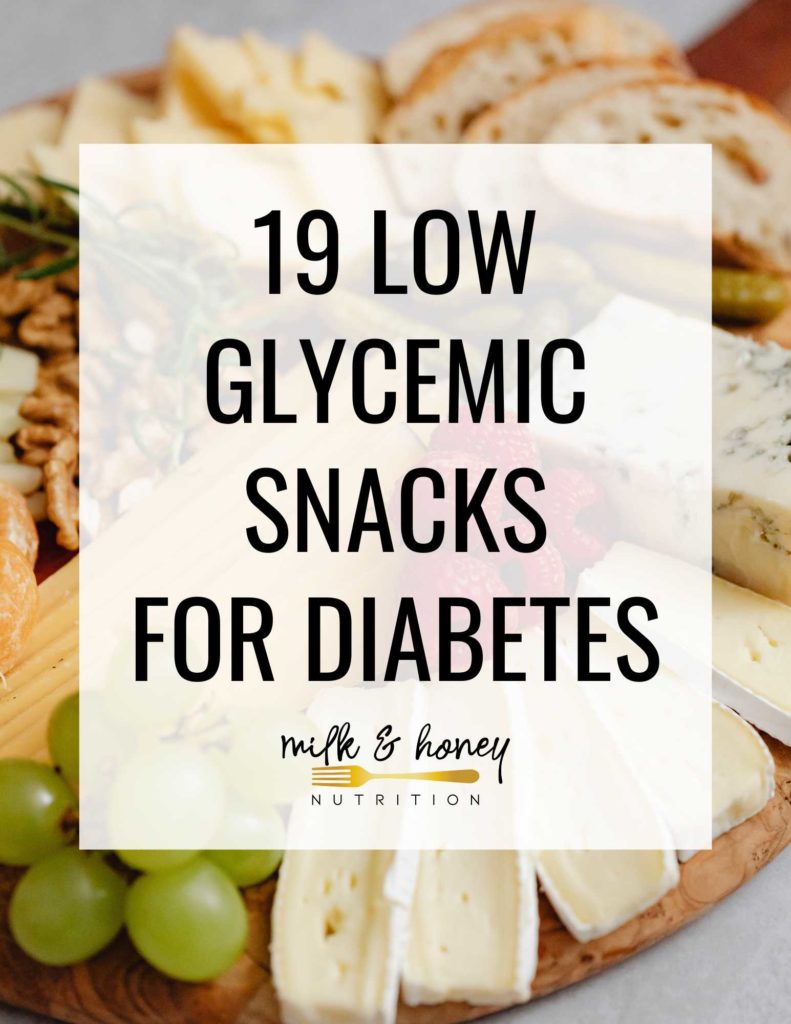 Eating low glycemic snacks for diabetes throughout the day can make it easier for people living with diabetes to manage their blood sugars.
If you or a loved one has been diagnosed with diabetes, you've probably heard of the glycemic index chart. Keep reading for more info and for my favorite low glycemic snacks for diabetes.
What is the glycemic index chart?
The glycemic index of a food is a numerical rating (on a scale of 0-100) that indicates how quickly or slowly the carbohydrate in that food can raise blood sugar levels.
This article from Harvard gives a great summary of the glycemic index and gives the rankings for some more common foods. And the American Diabetes Association published this comprehensive list that you can view as well.
Foods with a glycemic index score of 55 or below are considered low glycemic index foods. Foods with a glycemic index of 56-69 are considered medium GI foods, and foods with a glycemic index of 70+ are considered high GI.
| | |
| --- | --- |
| Low glycemic index | 0-55 |
| Medium glycemic index | 56-70 |
| High glycemic index | >70 |
Why are low glycemic foods helpful for diabetes?
Our bodies digest carbohydrates (and specifically simple carbohydrates) quicker than any other macronutrients. This means that simple carbs can raise blood sugar levels quickly. And thus, they have higher glycemic index rankings. But, foods that have more complex forms of carbohydrate, like fiber, are digested slower because it takes your digestive tract longer to process them. Aka, it has less of a glycemic IMPACT. Thus, blood sugar levels remain more stable and are less likely to spike when we choose low glycemic snacks for diabetes management.
What about glycemic load?
While knowing the glycemic index score of a food can be helpful. It doesn't tell the whole story. The glycemic index score only tells us how quickly the food can raise your blood sugar. It does not offer any information about how much of the food you are eating though. Glycemic Load is a more holistic, useful metric.
Watermelon is a common example used to show the difference between glycemic index and glycemic load. The glycemic index of watermelon is 80. It is considered a high glycemic index food because the type of carbohydrate it contains can raise blood sugars very quickly. But because the actual quantity of that carbohydrate is fairly low in a normal size serving, the glycemic load of watermelon is only 5.
| | |
| --- | --- |
| Low glycemic load | 0 – 10 |
| Moderate glycemic load | 11-19 |
| High glycemic load | 20+ |
Glycemic load takes into account the type of carbohydrate a food contains and how much of the carbohydrate it actually contains.
Low glycemic foods list
Now, I know this might seem a bit complex and like a lot of calculations. And it is. Do you need to go calculating the values for everything you eat? Definitely not. But it is good background information to help inform your food choices. Focusing on complex carbohydrates, protein, and better-for-you fats will usually result in a low glycemic eating pattern, without you needing to calculate or worry about these things.
Some examples of low glycemic foods include:
Carrots
Peas
Chickpeas
Apples
Oranges
Peaches
Milk
Yogurt
Whole grain bread
Hummus
Avocado
Blueberries
Kiwi fruit
How to make low glycemic index snacks
Making low glycemic snacks for diabetes doesn't have to be complicated. It's important to choose a carbohydrate source and pair it with a protein and/or plant based fat source. The possibilities are really endless! The list of low glycemic snack for diabetes at the end of this article has some great ideas!
19 Low glycemic snacks for diabetes
Some great low glycemic snacks for diabetes are:
Popcorn
Trail mix
Peanut butter
Veggies and hummus
Fruit and cheese
Ricotta cheese on whole grain bread
Greek yogurt
Avocado toast
Apple slices with nut butter
Hard boiled eggs
Berries and plain yogurt
Raw nuts
Meat sticks
Roasted chickpeas
Cottage cheese
Cheese and crackers
Edamame
1. Popcorn
Depending on which source you look at, popcorn can be classified as either a low glycemic or medium glycemic food. It has more fiber than most chips and crackers making it a great option for people with diabetes, especially when paired with a protein source.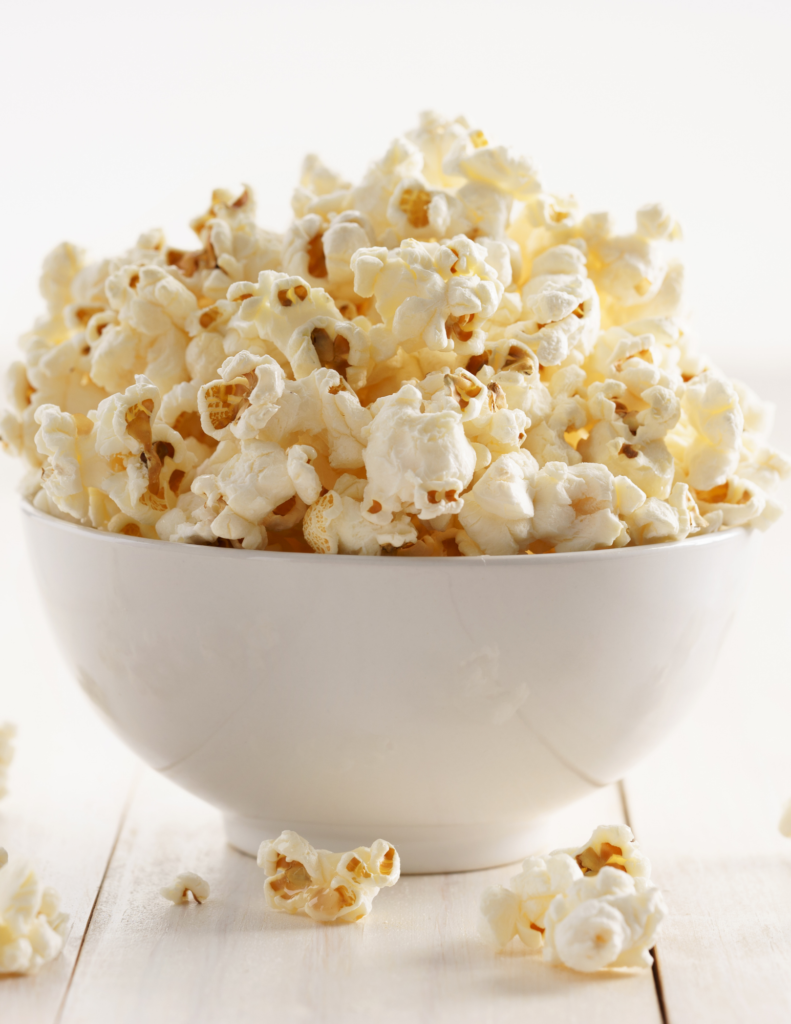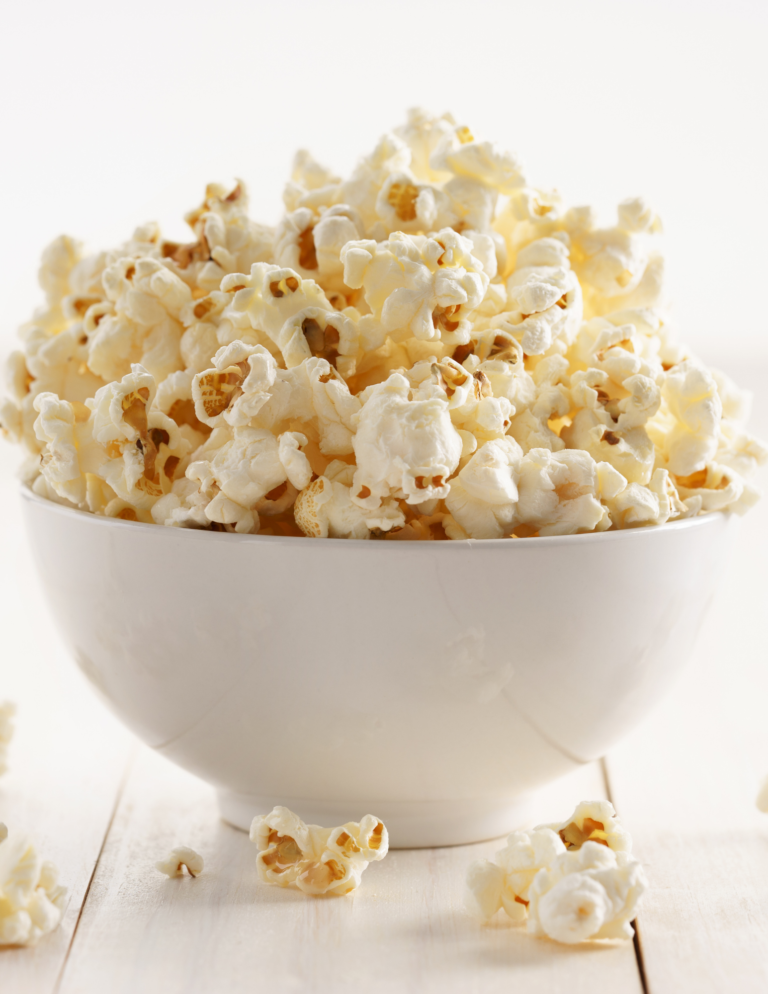 Coconut Oil Stovetop Popcorn
Coconut oil popcorn is the perfect, easy, late-night snack that hits the spot!  
View Recipe
2. Trail mix
Make your own trail mix with some great low glycemic foods like nuts, berries, no added sugar chocolate, and popcorn!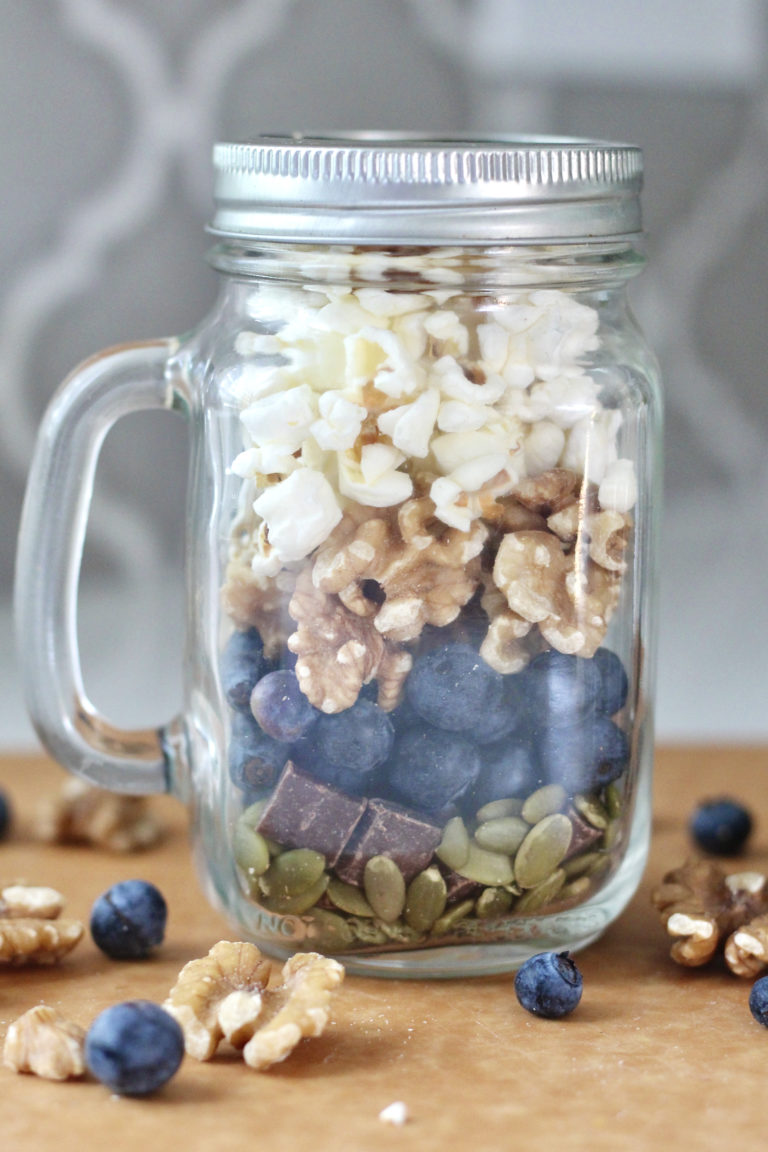 Homemade Popcorn Trail Mix with Blueberries, Walnuts, Seeds & Chocolate
Homemade trail mix is such a quick and easy snack option and this combination of blueberries, walnuts, and popcorn is so tasty!
View Recipe
3. Peanut butter
Peanut butter has a glycemic index of only 14 making it a low glycemic food. And, it has twice the amount of protein of other nut butters. Pair it with your favorite fruit for a great snack!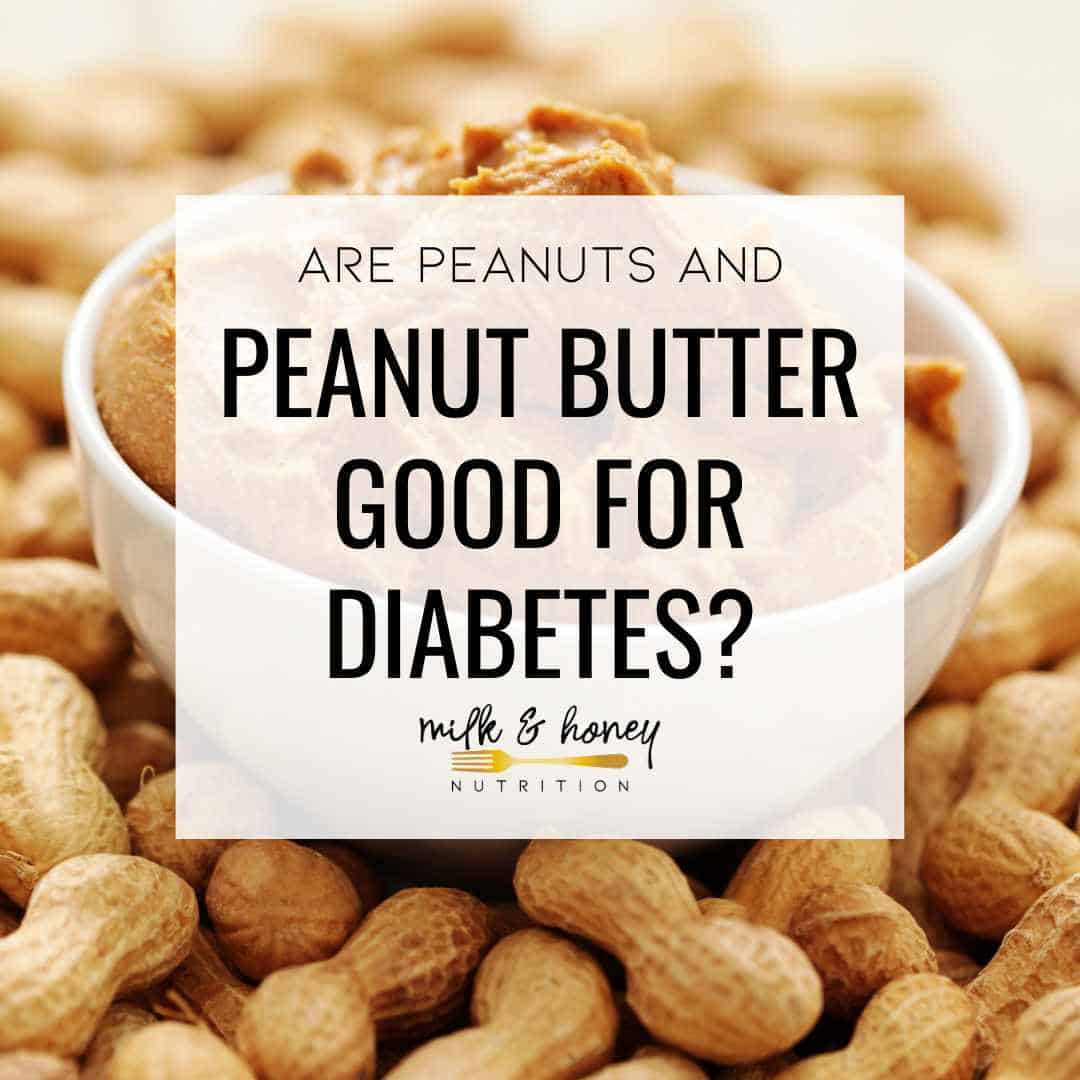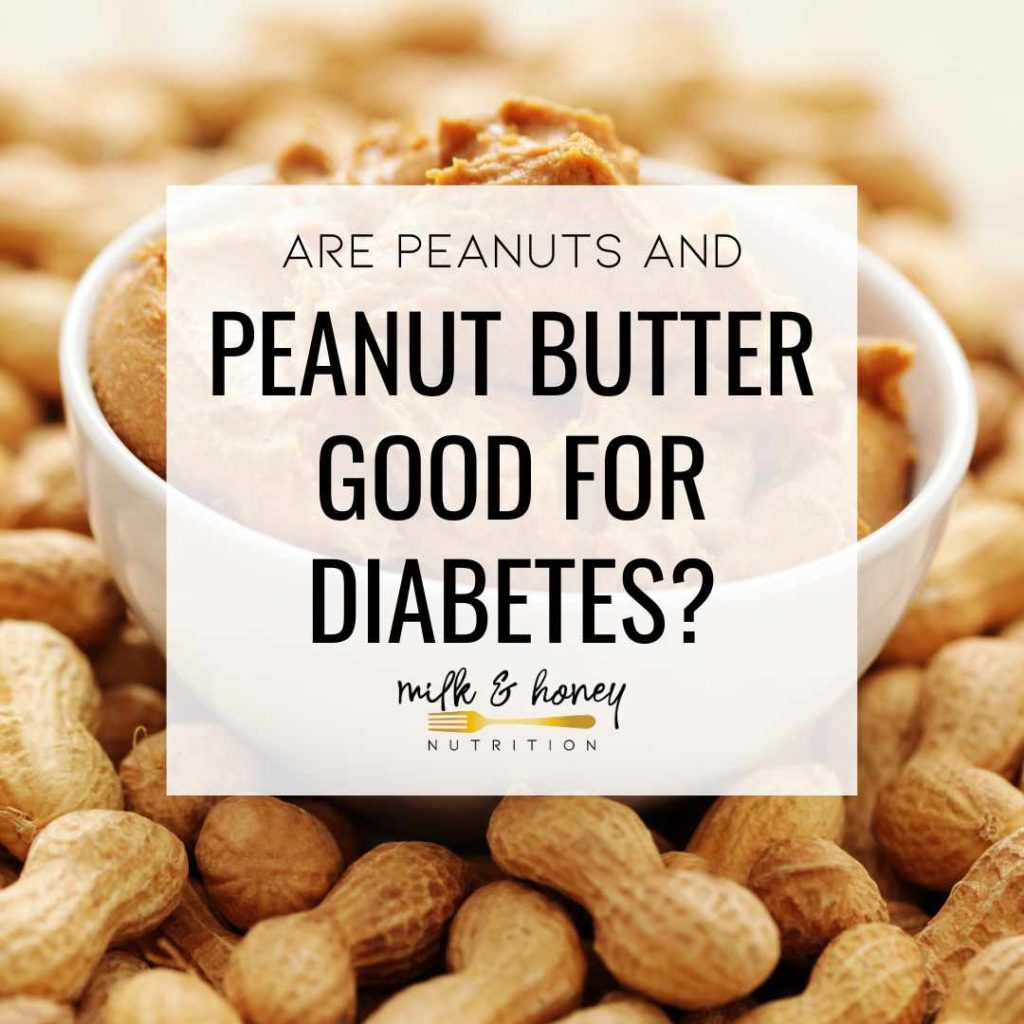 4. Veggies and hummus
Hummus can have a glycemic index anywhere from about 6-15, so it is considered a low glycemic index food. And, it makes a great snack when paired with your favorite raw veggies.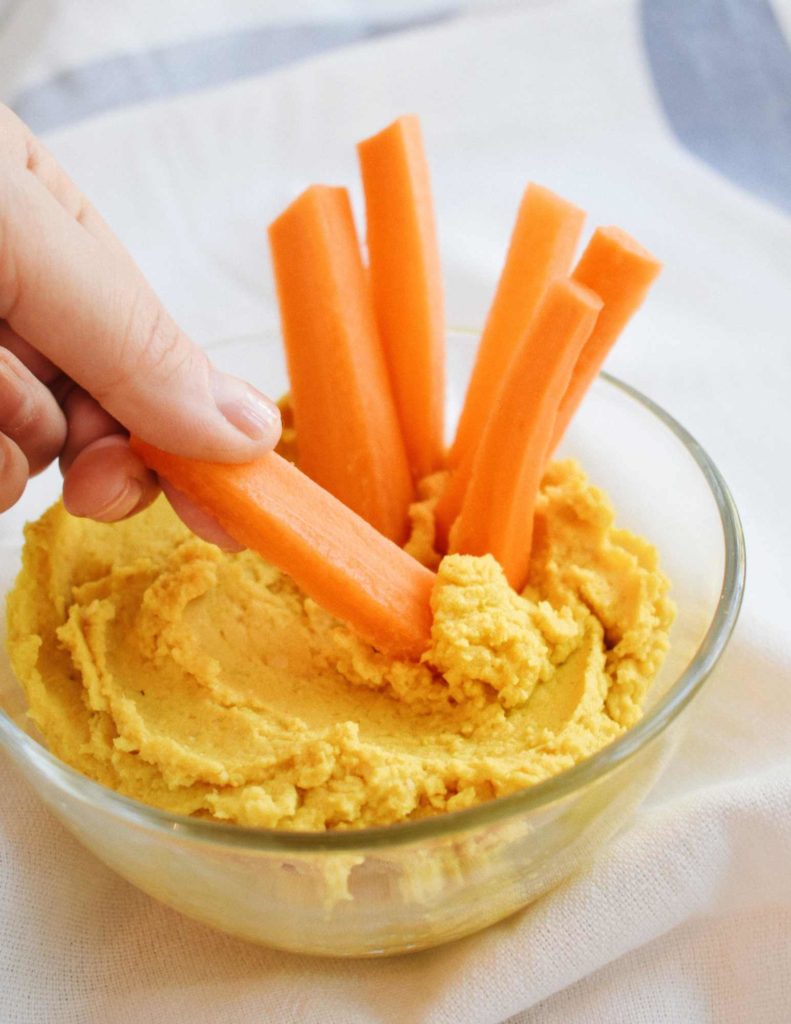 5. Fruit and cheese
Fruit gets a bad rep sometimes in the diabetes world, but there's actually many fruits that are associated with lower blood sugar levels and have a low glycemic index. And, fruit pairs perfectly with cheese like in these grape and pepperjack cheese skewers.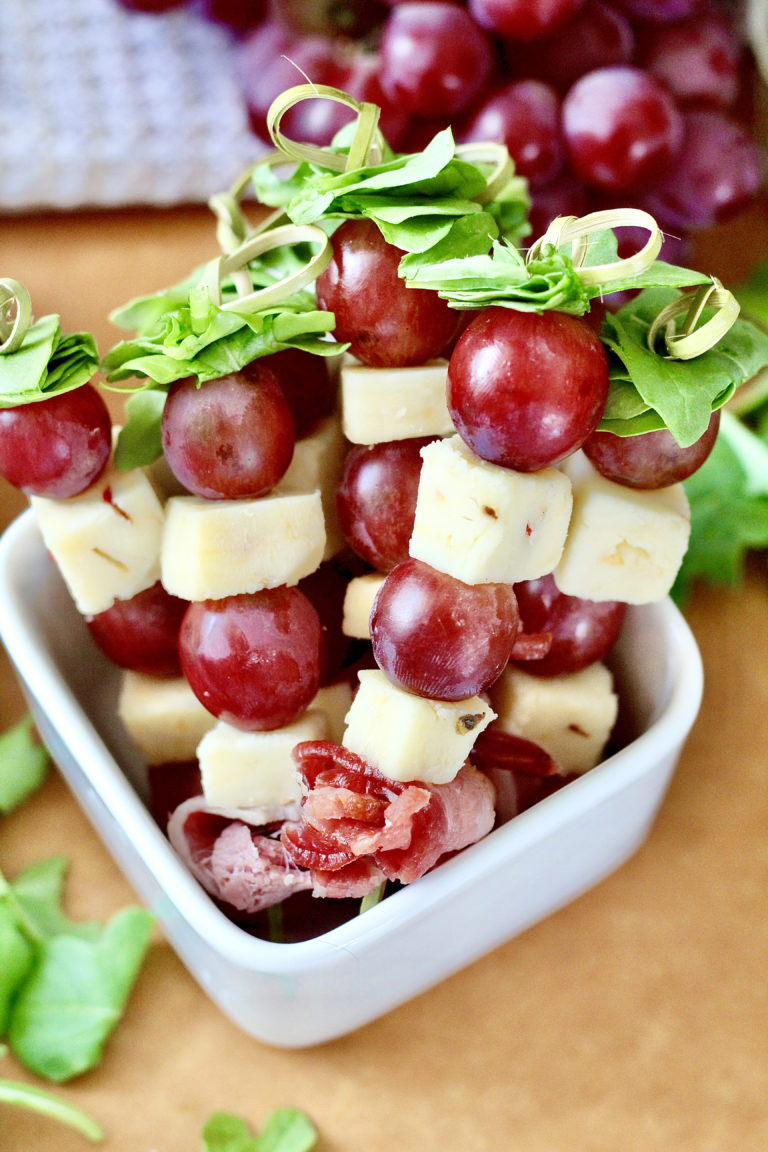 Pepper Jack Cheese and Grapes Skewers
Cheese and grapes might be one of the most classic and simple snack combos ever created!
View Recipe
6. Ricotta cheese on whole grain bread
Ricotta cheese has made a popularity comeback in the last couple years on social media… and for good reason! Spread some on your favorite whole grain bread (typically ~50 glycemic index score) for a delicious snack! And, try it on top of pancakes like in my Lemon Ricotta Pancake recipe.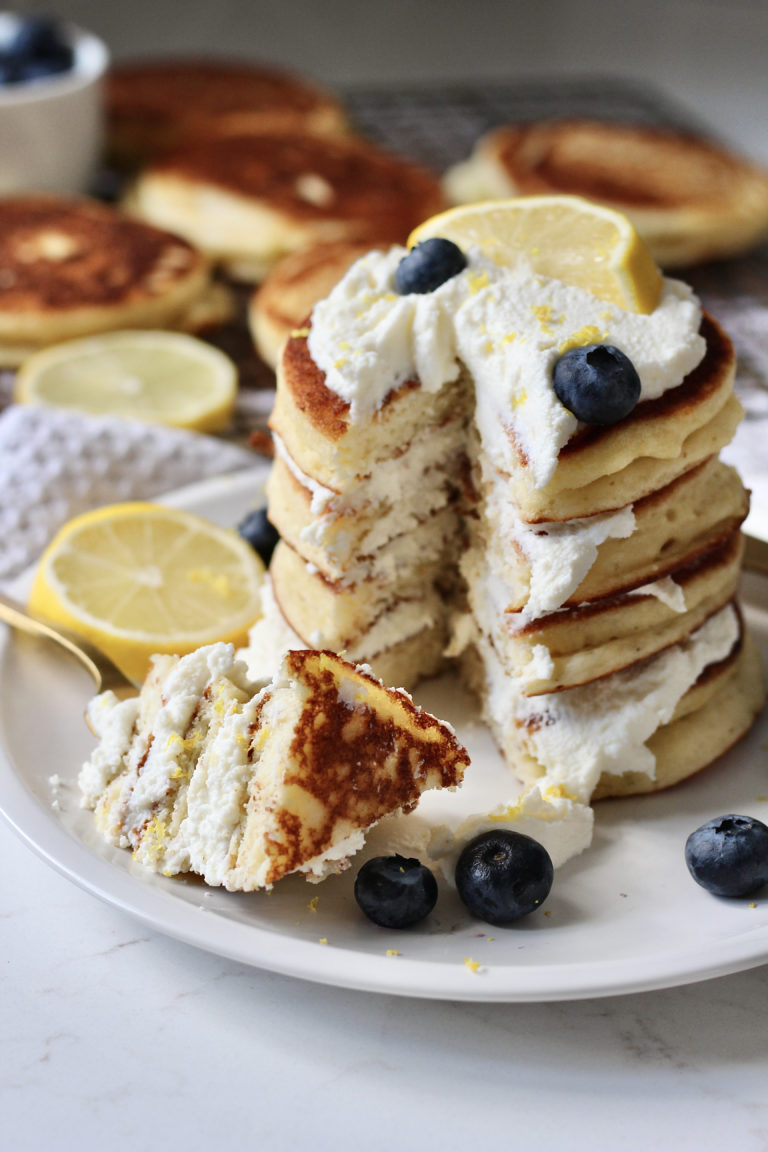 Easy Gluten-Free Lemon Ricotta Pancakes
These Easy Gluten-Free Lemon Ricotta Pancakes have the perfect hint of sweetness and are so easy to make ahead for an easy weekday breakfast!
View Recipe
7. Greek yogurt
Greek yogurt makes a great higher protein, low glycemic snack! Enjoy a low sugar flavored version or pair plain Greek yogurt with another carbohydrate source for a balanced snack. Want to know which types of yogurt are best for diabetes? Check out this article.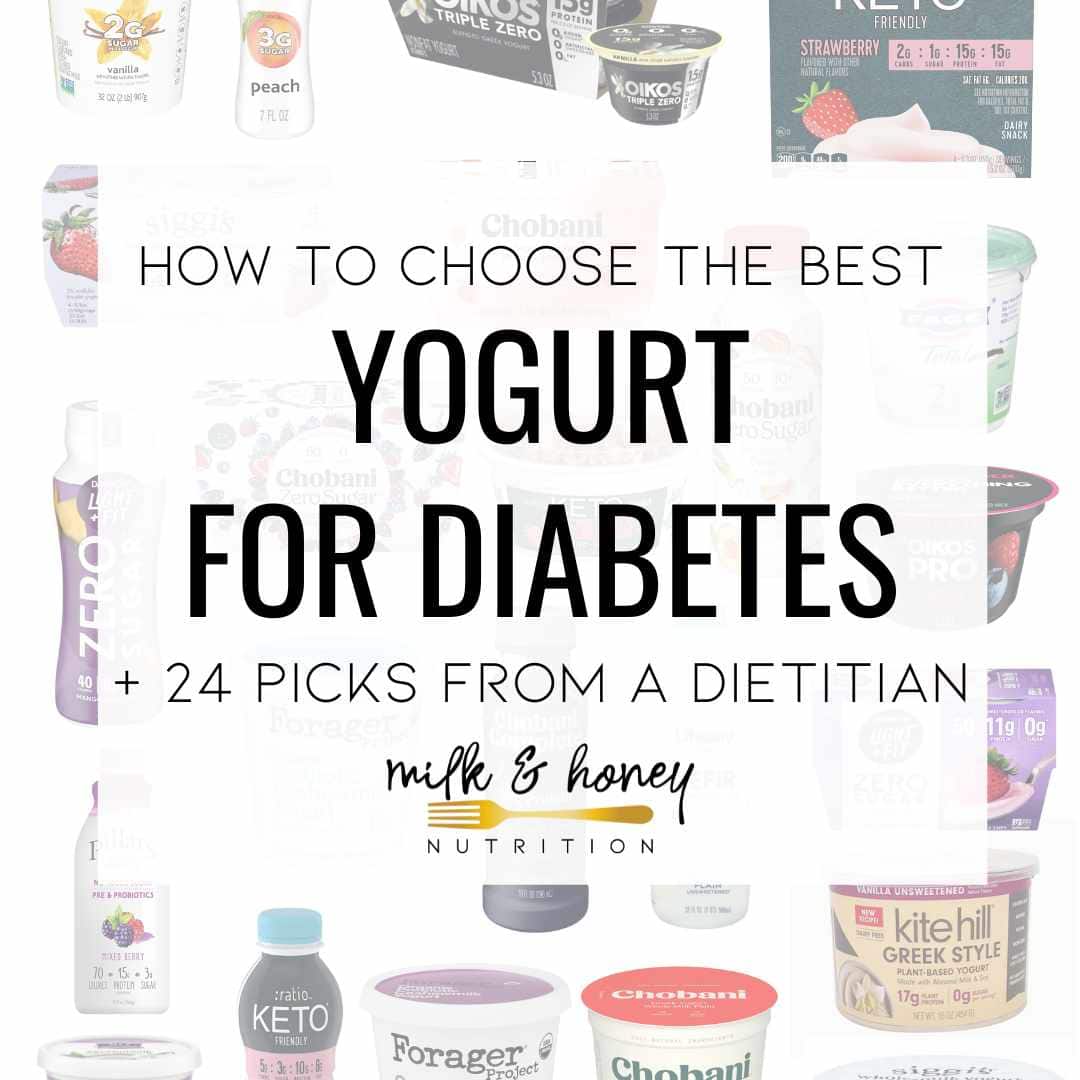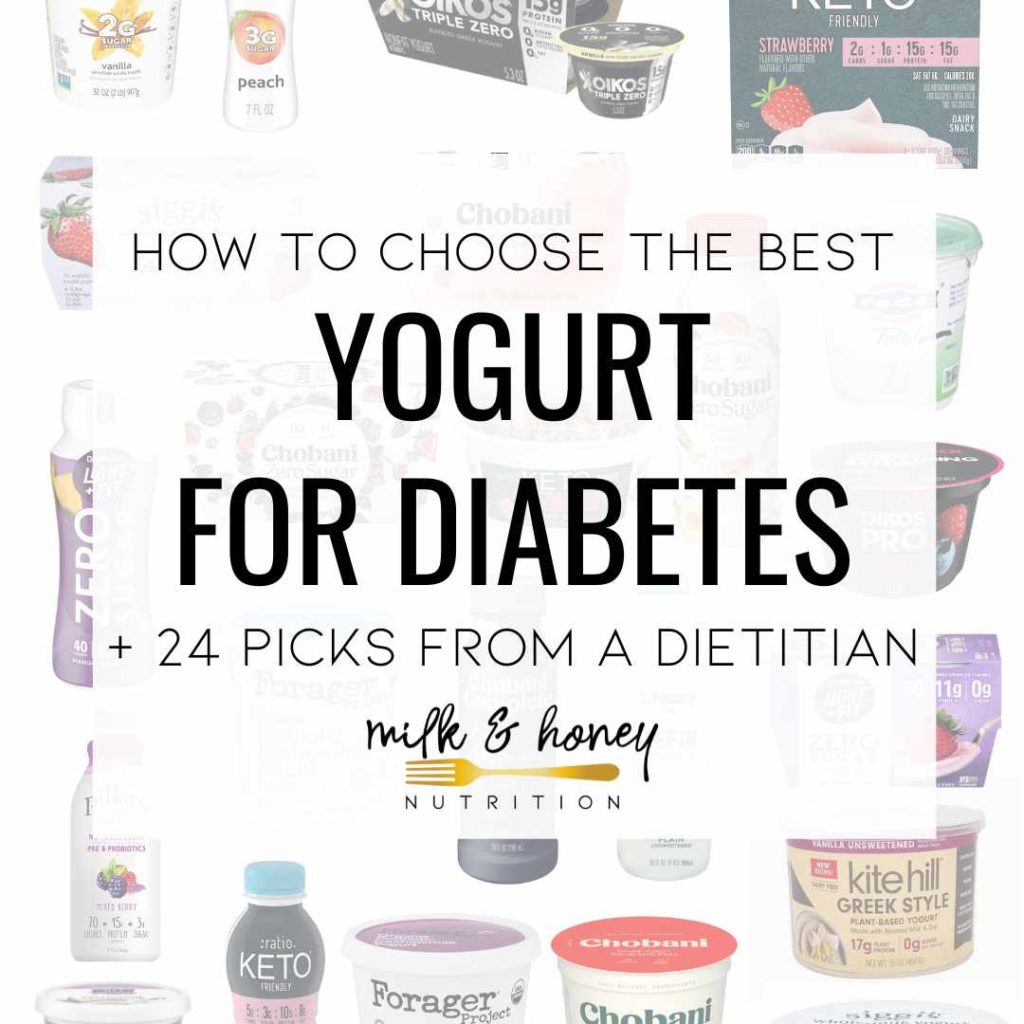 8. Avocado toast
Avocado toast has been a popular snack for years for good reason! Avocados are a low glycemic index food and pair perfectly with whole grain bread.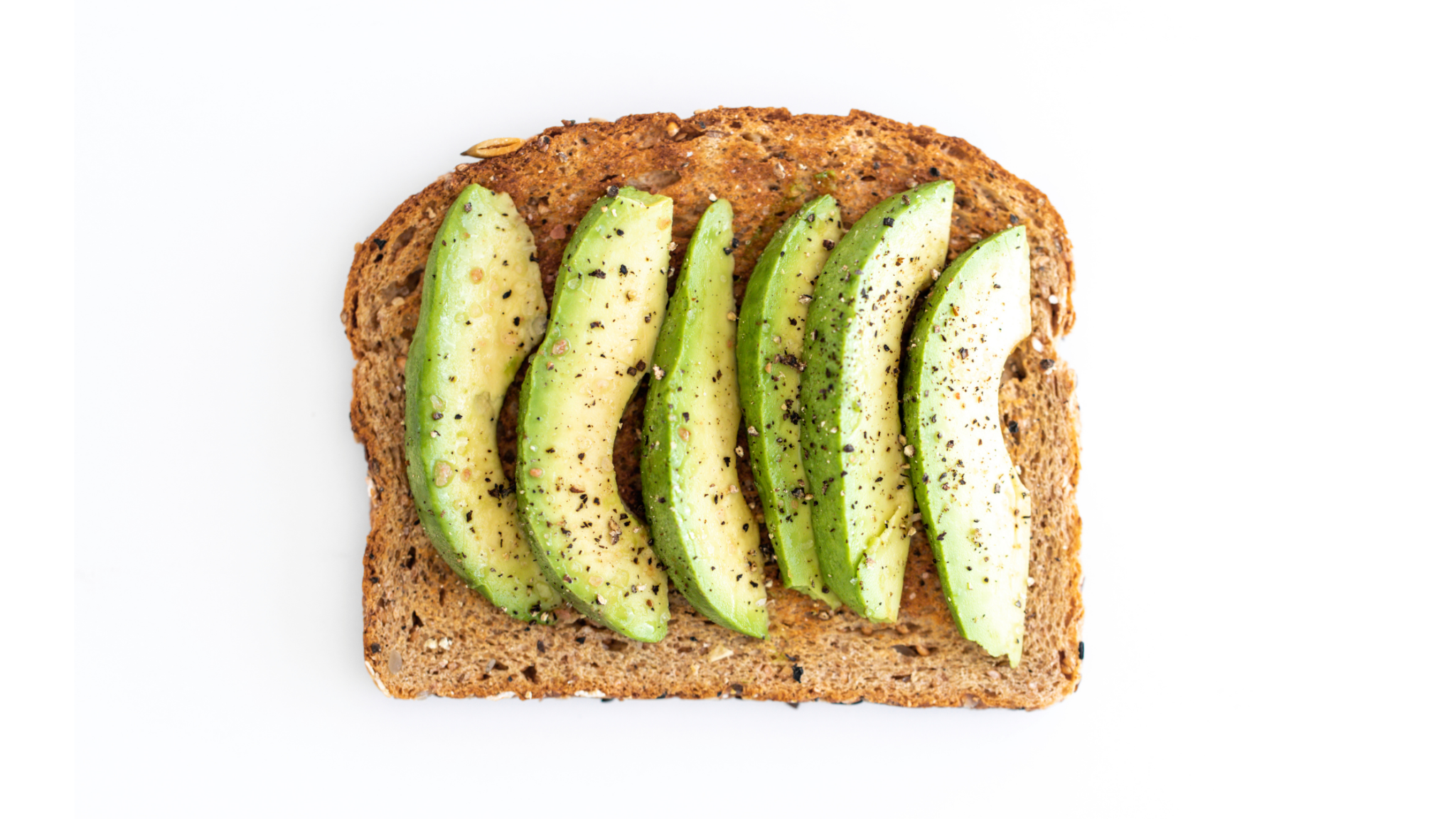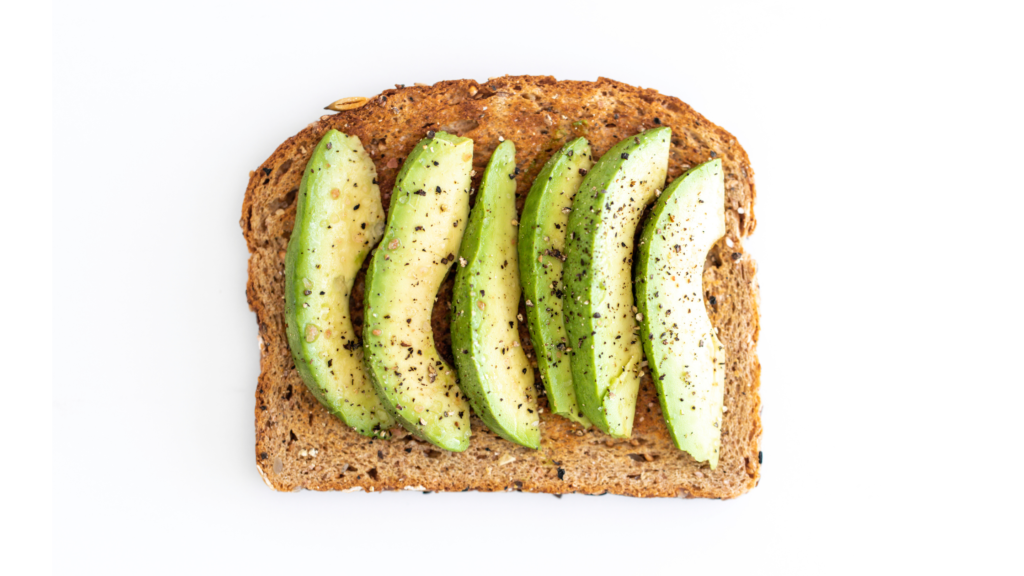 9. Apple slices with nut butter
You can't get more classic than an apple and peanut butter. Apples are one of those fruits I mentioned previously that have been associated with lower blood sugar levels over time. And, we just reviewed peanut butter above as well. Pair them together as is, or try my delicious peanut butter fruit dip!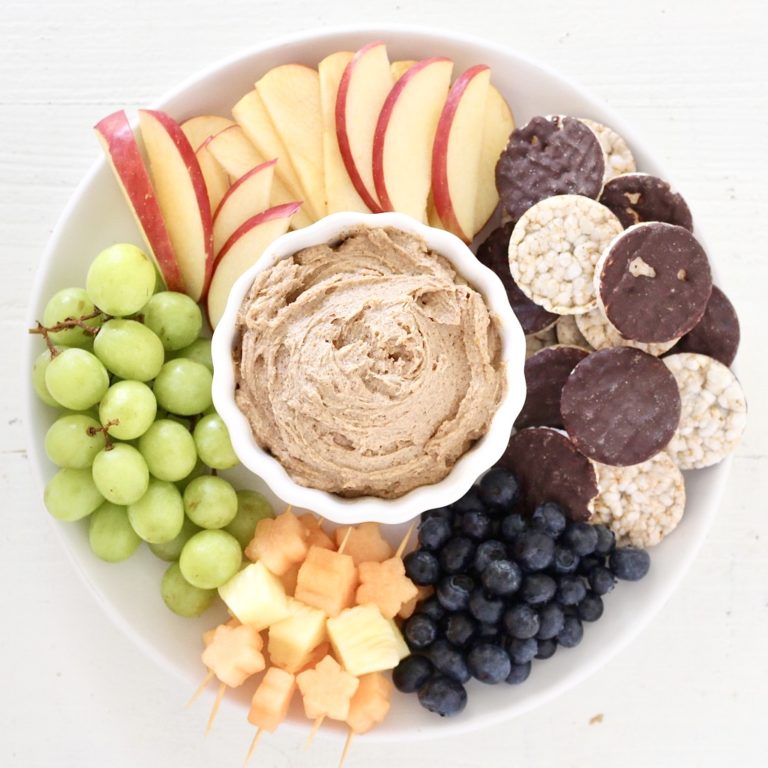 Low Sugar Peanut Butter Fruit Dip
This low sugar peanut butter fruit dip is perfect for after school snacks, and a great way to get more fruit into snack time!
View Recipe
10. Hard boiled eggs
Hard boiled eggs are an excellent source of protein and energy throughout the day! I make them in batches with my egg cooker (Amazon affiliate link).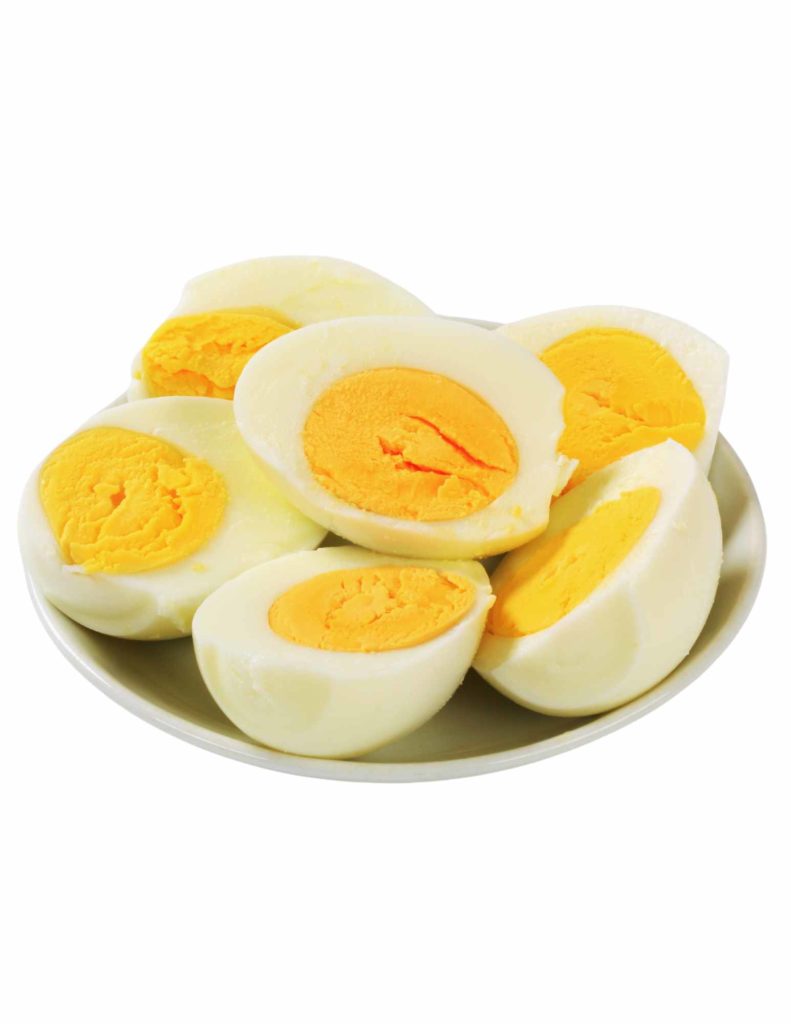 11. Berries and plain yogurt
Berries are some of the lowest sugar and lowest glycemic index fruits. Pair them with yogurt (which we discussed above) and you've got a delicious and balanced snack! (You can add some unsweetened nut butter and low sugar granola too for added flavor.)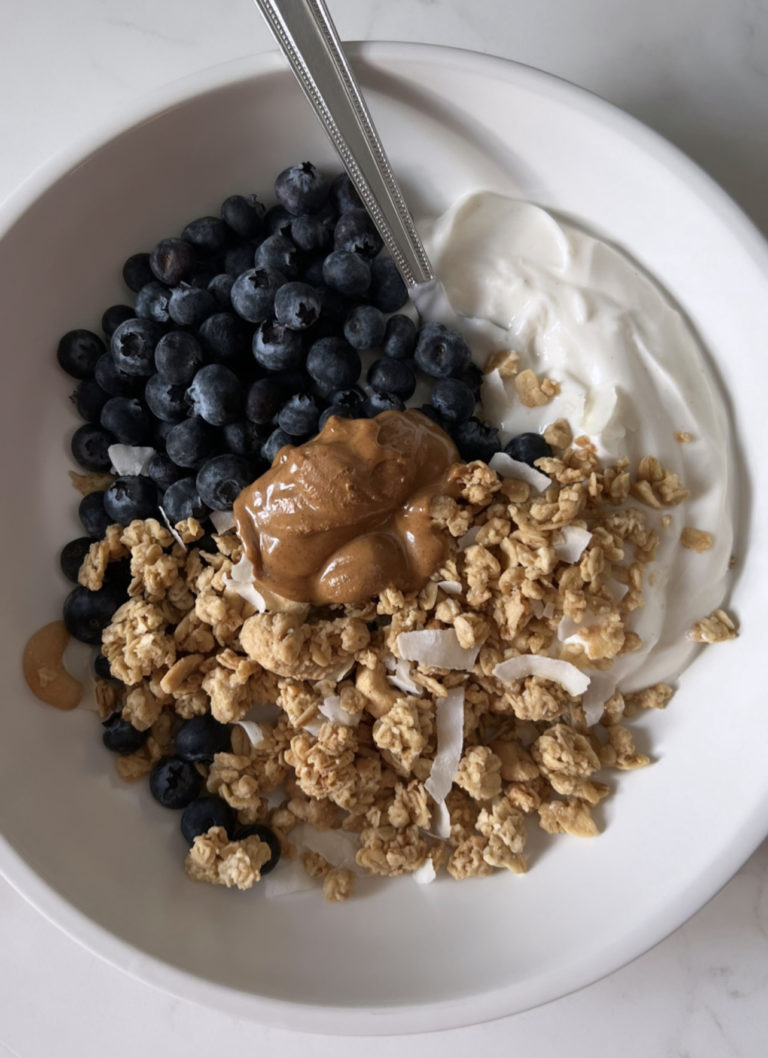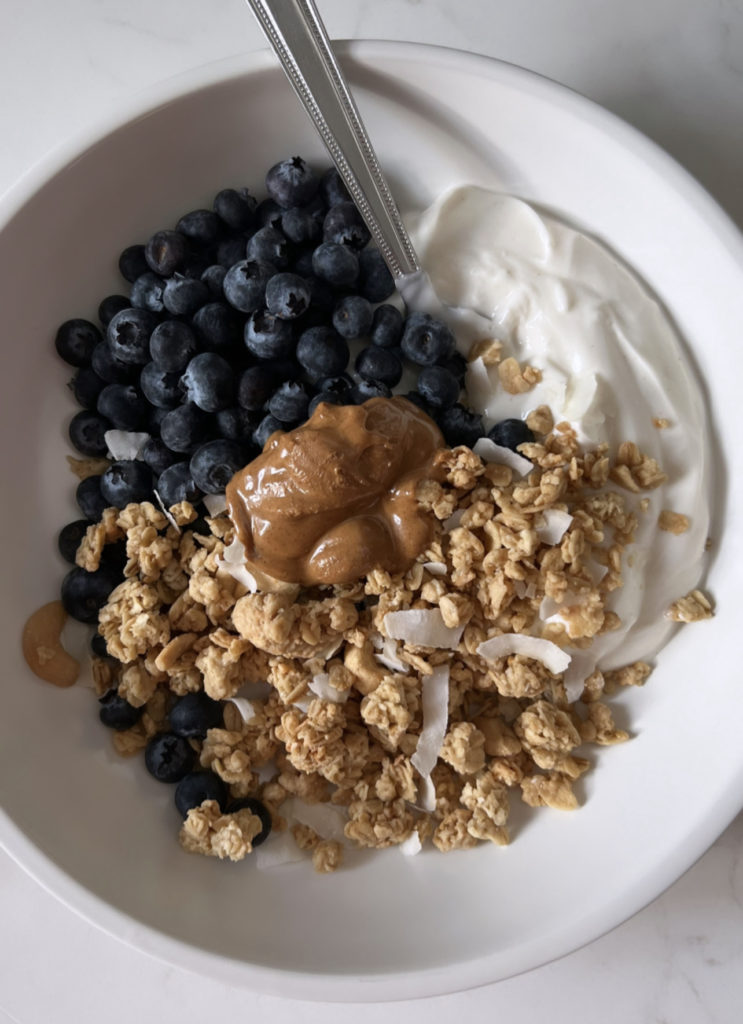 12. Raw nuts
Many nuts are so low in carbohydrates that do not even have a glycemic index value, and the ones that do are all considered low glycemic index foods.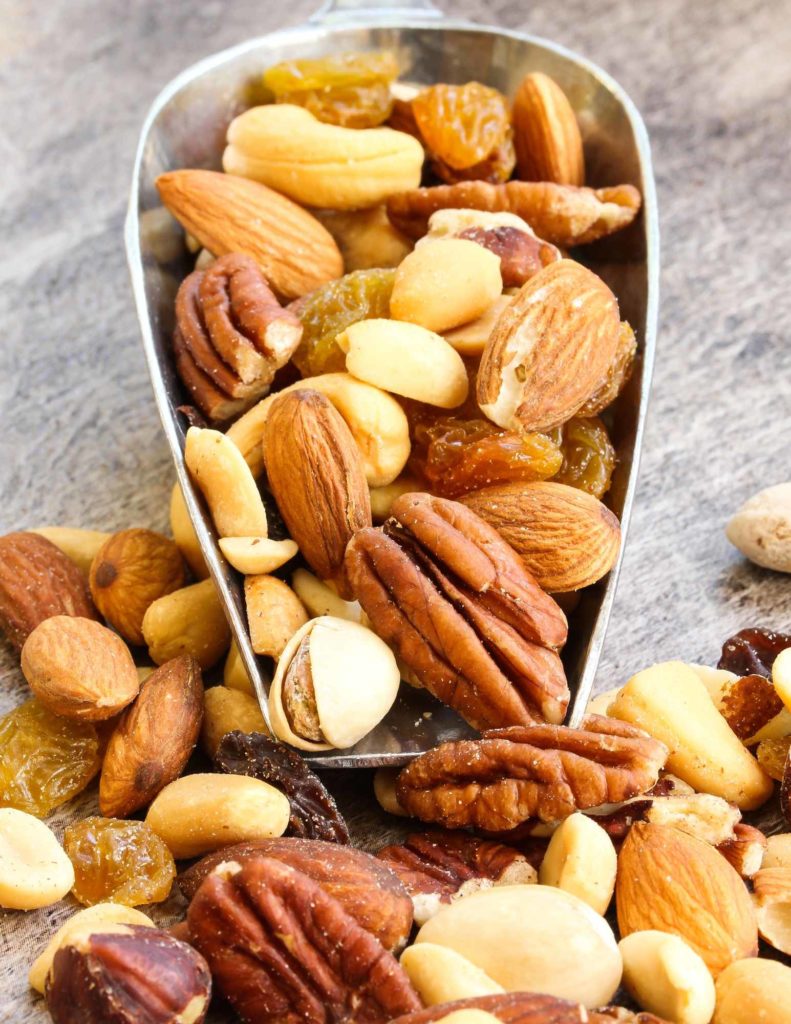 13. Beef jerky
Beef jerky is another high protein snack that has no (or very little) carbohydrate so it can't be scored on the glycemic index.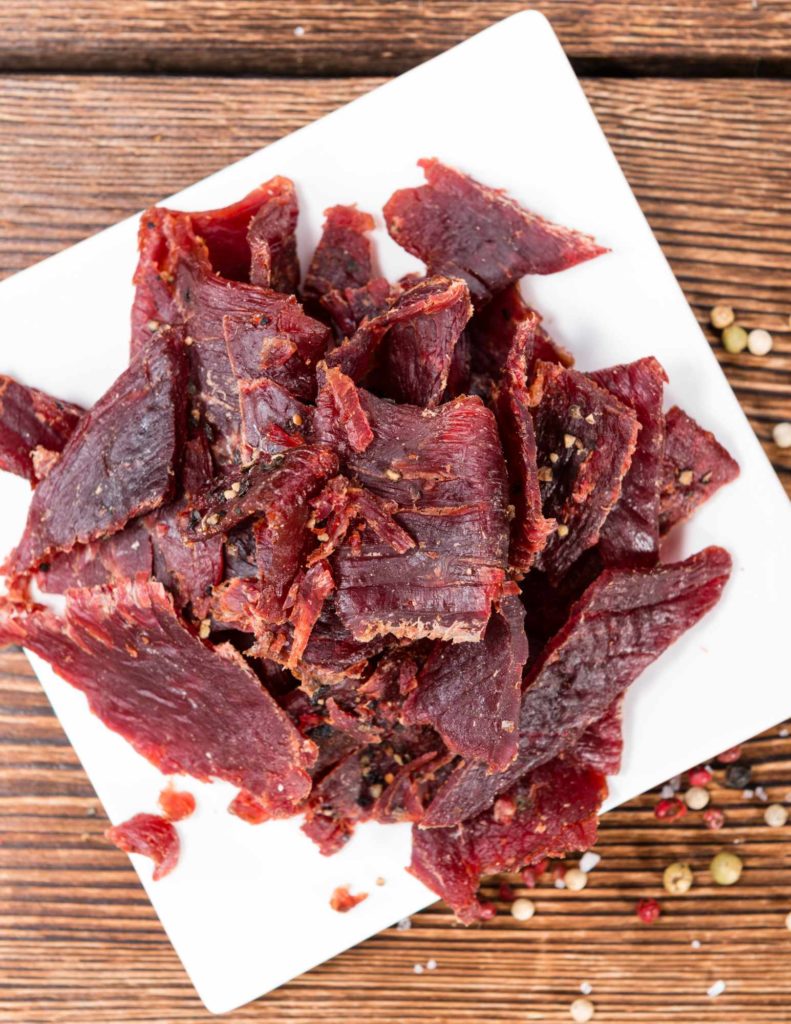 14. Roasted chickpeas
Roasted chickpeas are a high fiber and protein snack you can make right at home! I have an amazing recipe for Tangy Roasted Chickpeas in my book The Easy Diabetes Cookbook!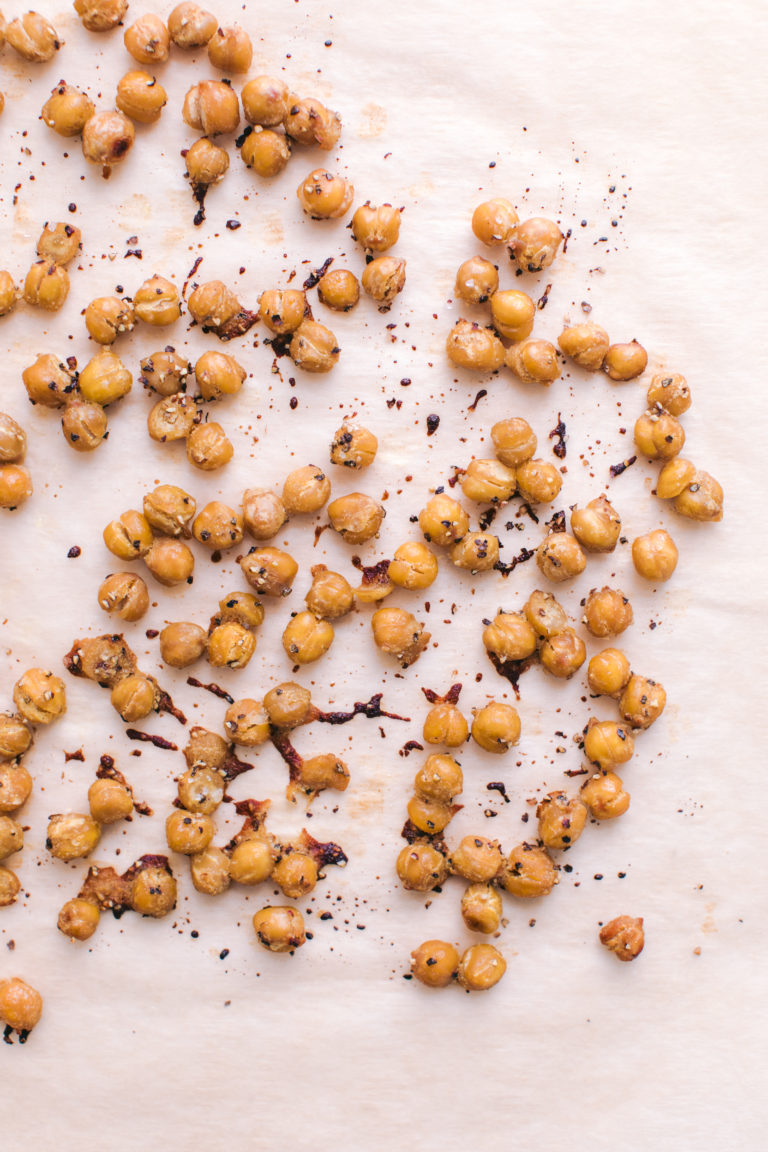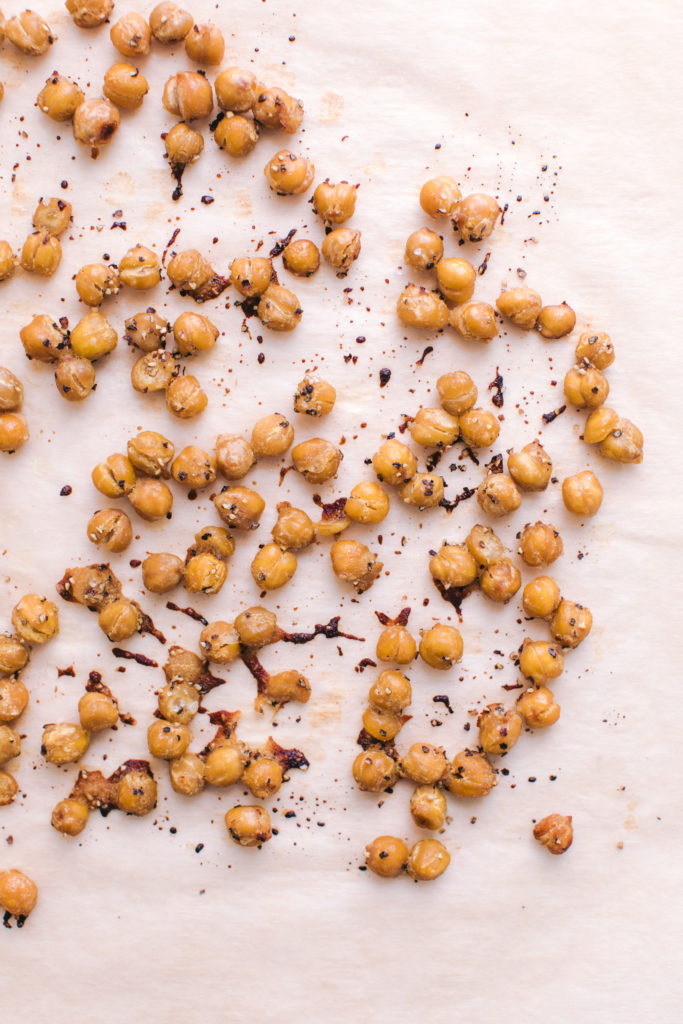 15. Cottage cheese
Cottage cheese is a high protein low glycemic snack. You can enjoy it on its own, add some seasonings, or pair it with fruit or crackers. The possibilities are endless!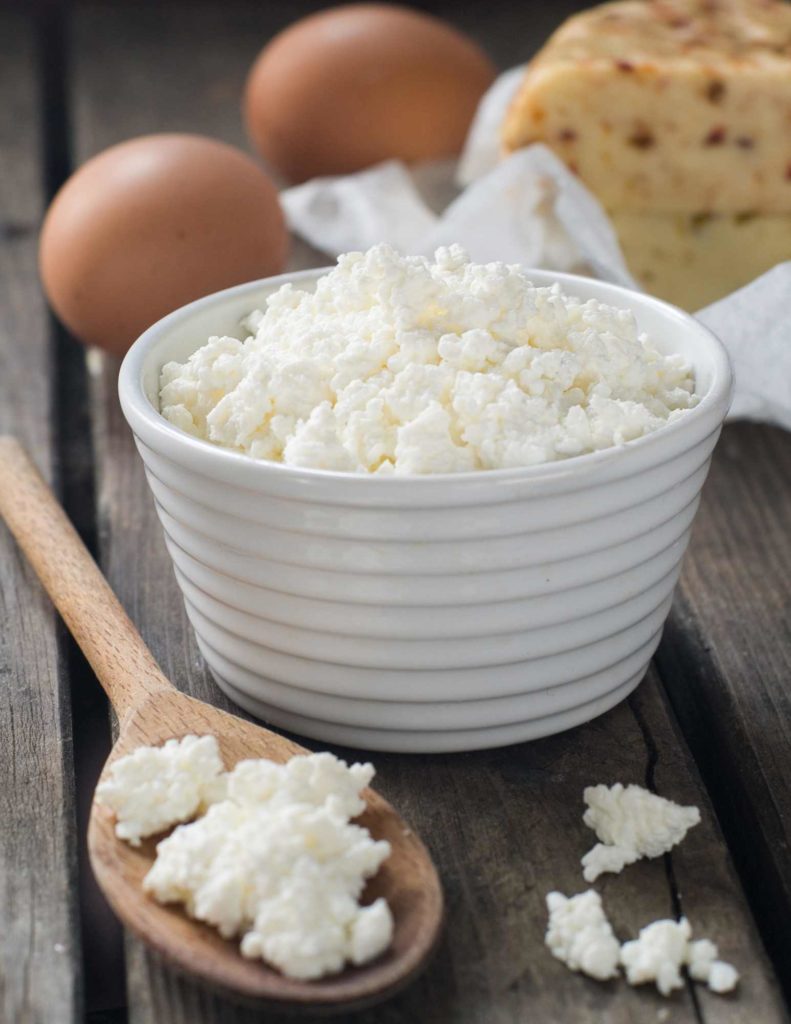 16. Cheese and crackers
Pair some whole grain crackers and cheese for a classic snack. A salty crunch not only satisfies your tastebuds, but it offers a blood sugar friendly option as well.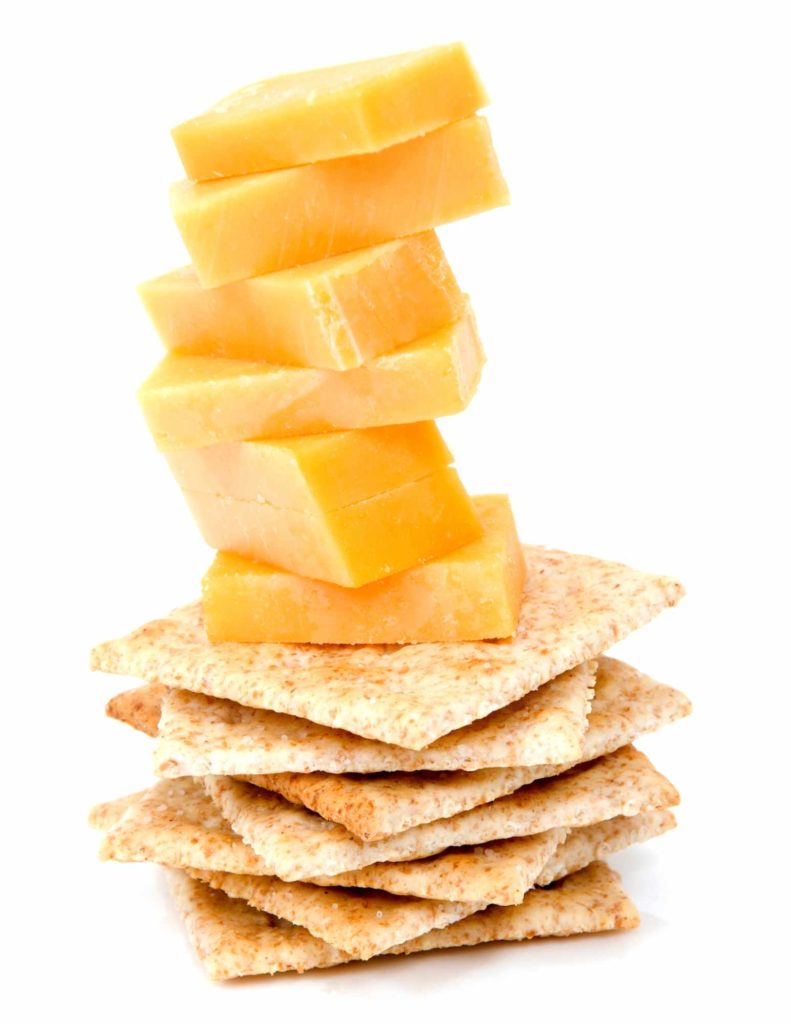 17. Energy bites
Energy bites can often have a higher glycemic impact than we'd like. But, many recipes utilize nuts or nut butter to reduce the glycemic impact they can have. Try my Simple Pecan Energy Bites for a blood sugar friendly option.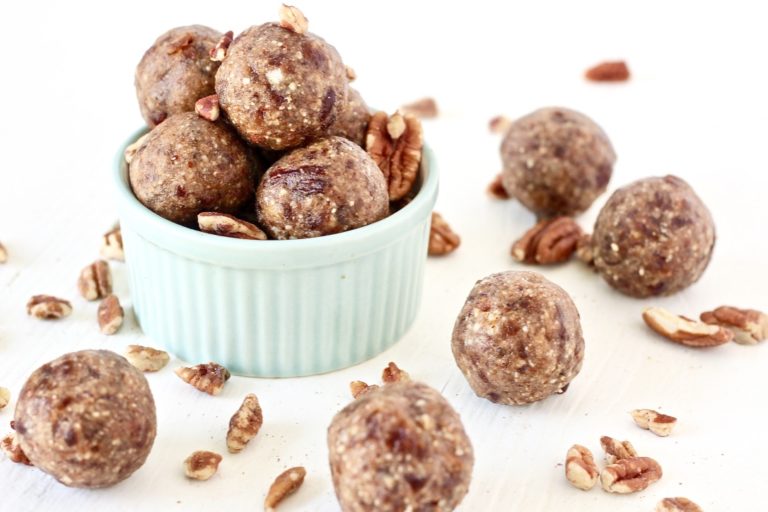 Simple Pecan No-Bake Energy Bites
If you're looking for the perfect quick and easy snack, these Simple Pecan No- Bake Energy Bites are a great option with only 4 ingredients and no added sugar!
View Recipe
18. Edamame
Edamame offers protein and fiber for a delicious low glycemic snack! I love grabbing a bag of frozen edamame at the grocery store and keeping it on hand for easy snacks.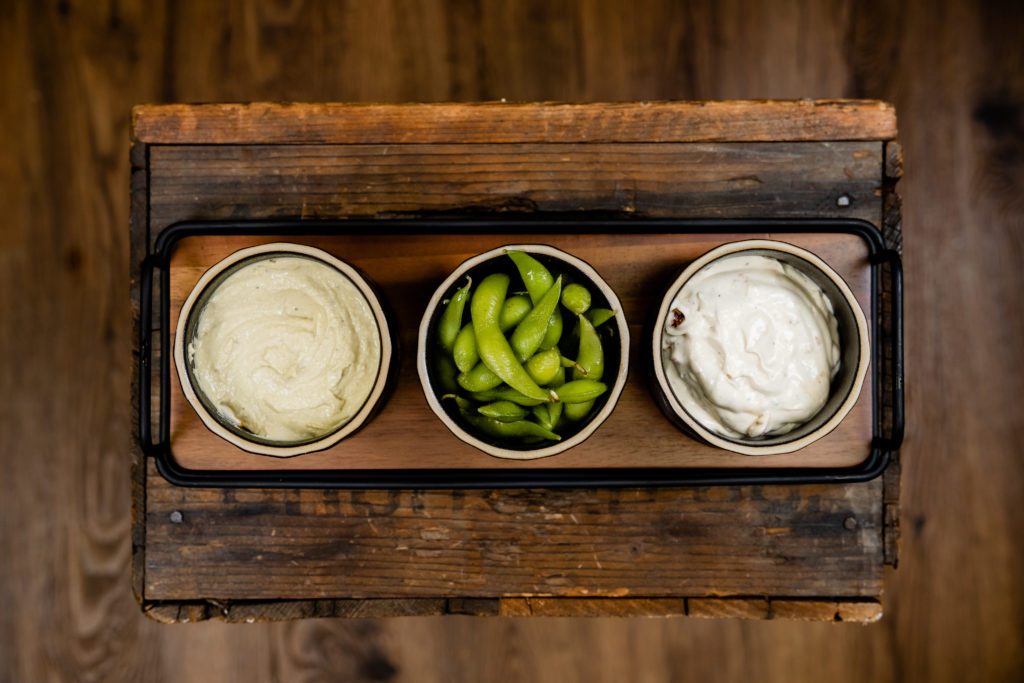 19. Chia seed pudding
Chia seed pudding isn't just for breakfast! This high fiber, and low glycemic dish can make a great snack too.
Warm Chia Seed Oatmeal
This Chia Seed Oatmeal recipe is an easy blood sugar balancing breakfast idea anyone can make!
View Recipe
---
This article has been updated since its original publish date in June 2020.