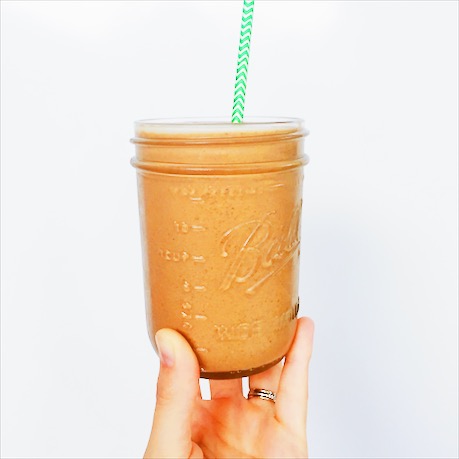 1 1/2 frozen bananas
2 Tbsp unsweetened shredded coconut
2 Tbsp oats
2 Tbsp chia seeds
1 Tbsp unsweetened cocoa powder
1 Tbsp all natural peanut butter
2 Tbsp Natural Citizen Organic Protein*
1 Pranayums Super Spice packet
1/2 cup Califia Farms Nog Almond Milk
1 cup unsweetened vanilla almond milk
Add all ingredients to a high powered blender and blend on high until smooth. Enjoy!
*Use code: MILKANDHONEY for 15% off at The Natural Citizen!
This delicious smoothie recipe includes a Super Spice packet from Pranayums, which I'm happy to include. If you'd like other smoothie ideas, click here.