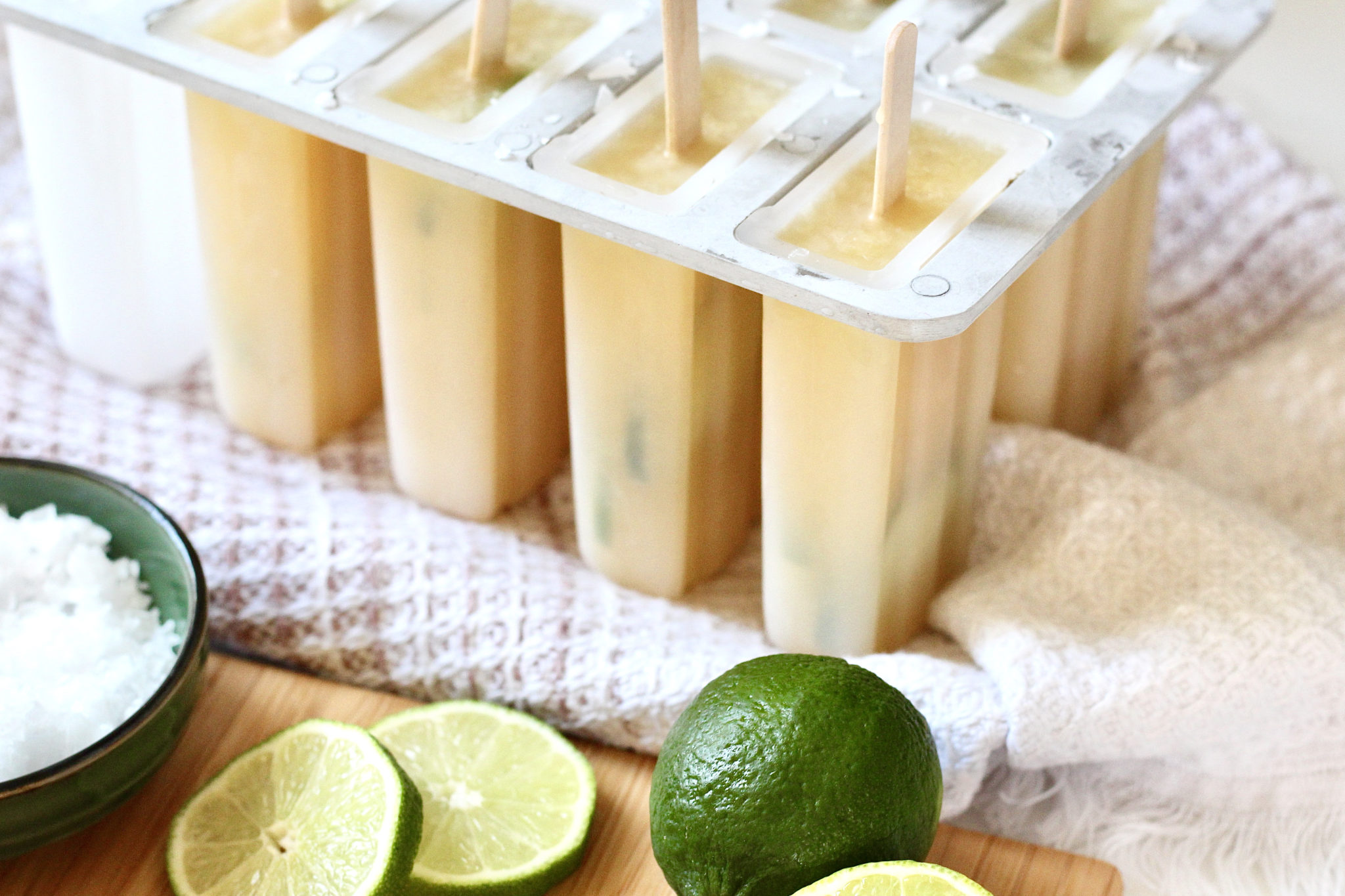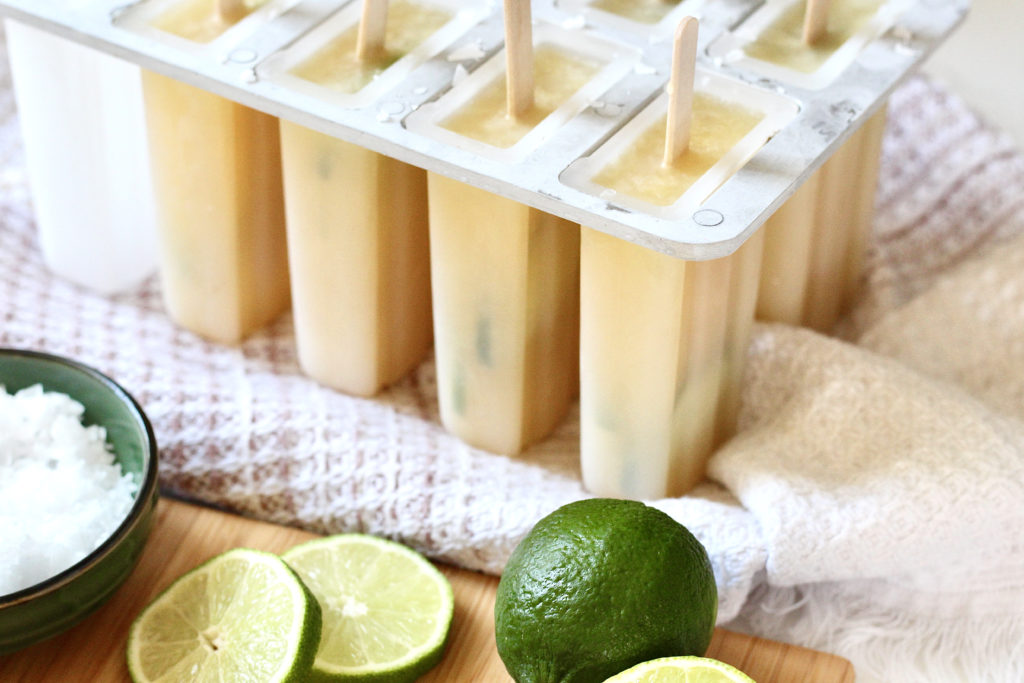 Believe it or not, margarita popsicles are a great way to enjoy a margarita with a bit less alcohol.
There are so many great ways to enjoy a margarita, and you have to add margarita popsicles to the list! They're refreshing, delicious, and lower in alcohol than a usual margarita.
What's so special about Patrón margarita ice pops? 
You want to make sure you use a high quality tequila when making your lower sugar margarita popsicles. This could be a variety of Patron, or another brand. But, make sure you select something that is 100% agave based and really has the flavor you enjoy.
And, if you want more information on how to safely consume alcohol when you have diabetes, make sure to check out my recent post with 5 Rules for Consuming Alcohol When You Have Diabetes.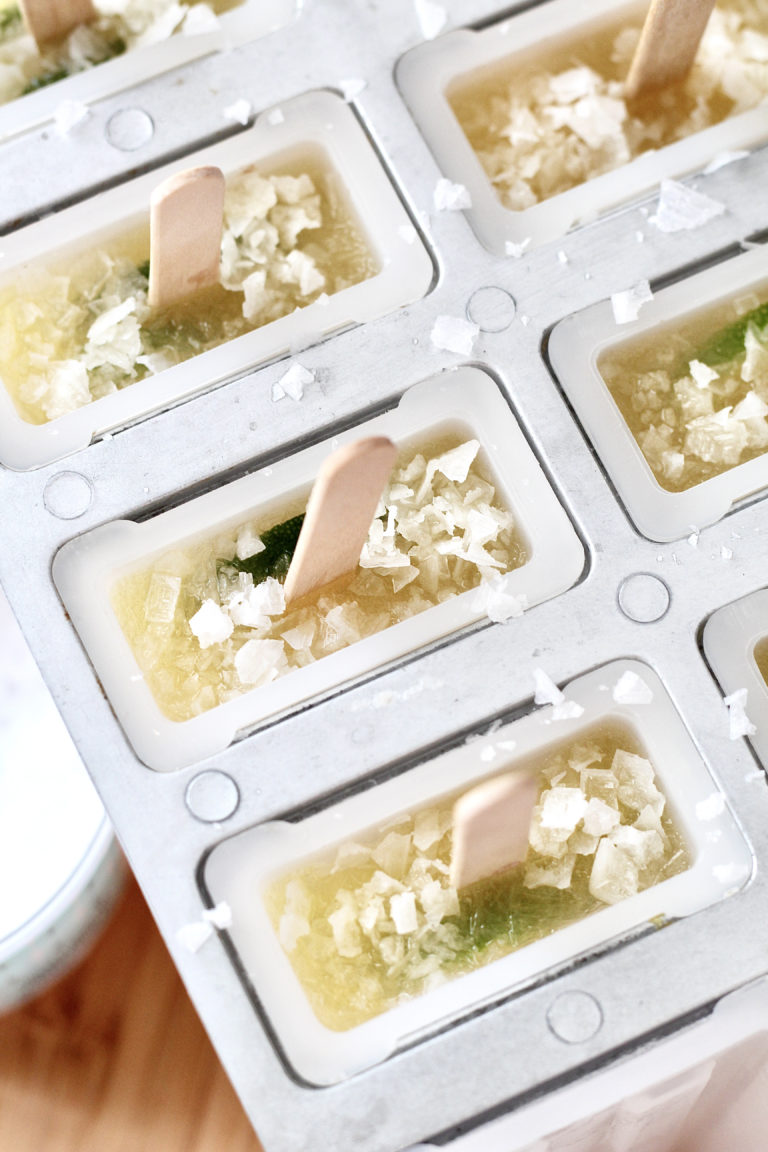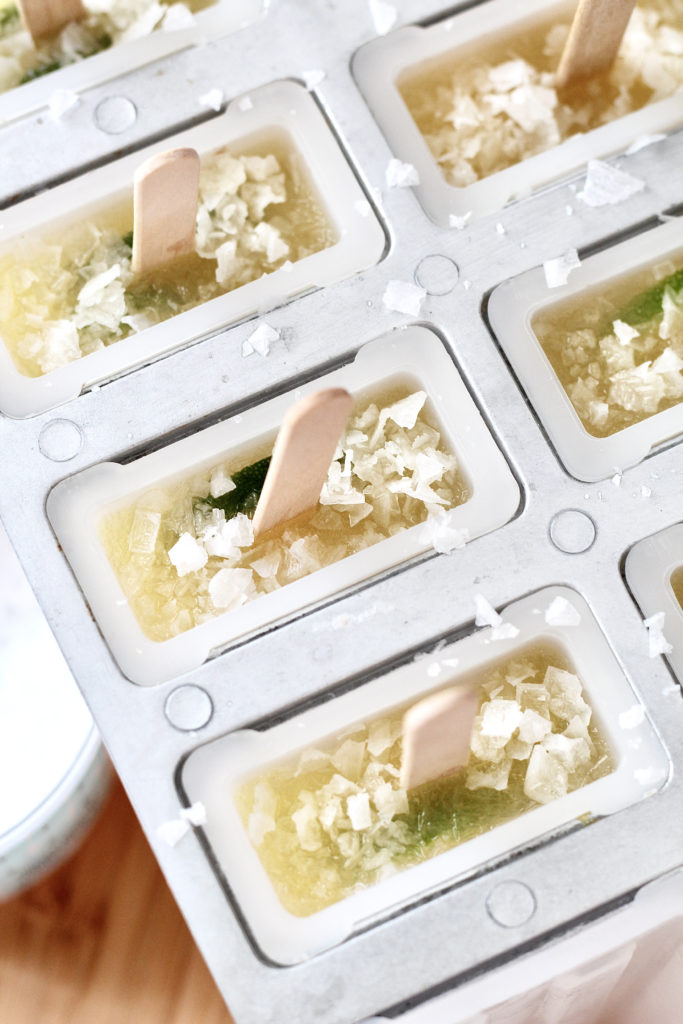 The best tequila ice pops
Alcohol infused frozen treats are a very on-trend food item to find at your local grocery store or liquor store. But, they also often come with an expensive price tag. I use my go-to skinny margarita recipe to make these delicious margarita popsicles.
The secret to a good margarita ice pop recipe 
Making a good margarita popsicle recipe can be tricky since alcohol technically doesn't freeze. How do you get it to freeze into an ice pop mold then?? Well, you have a to strike a very fine balance between flavor and function. The recipe below if the perfect combo to give you a light refreshing, and fun flavor that also hold together well!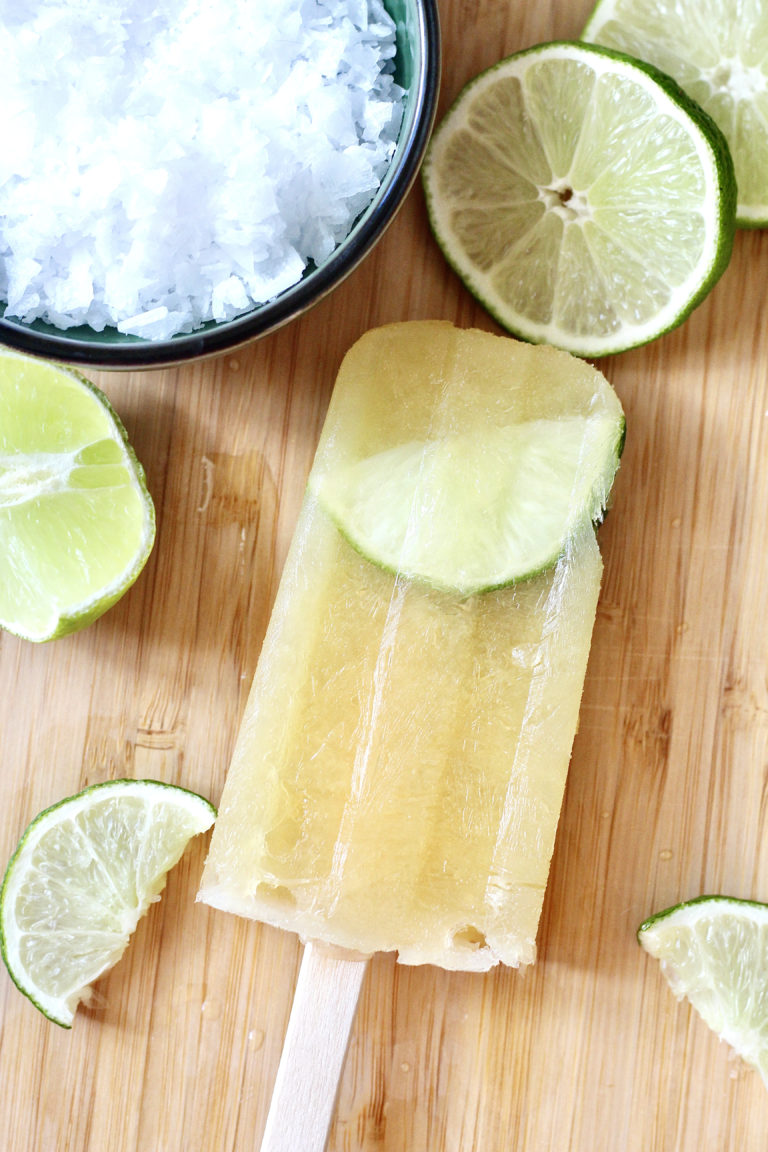 How to make margarita popsicles
But don't you worry, the actual process of making frozen margarita popsicles is not difficult at all! It's really just a matter of mixing up your favorite margarita (with a slight modification), and pouring it into an ice pop mold.
My margarita popsicles recipe
My go-to margarita recipe using orange juice instead of any sort of syrup. This uses a small amount of sweetness to cut the tartness of the lime juice without adding a ton of sugar. All you need is:
Patron Tequila (or another brand)
Orange liqueur
Orange juice
Lime juice
Water
Sea salt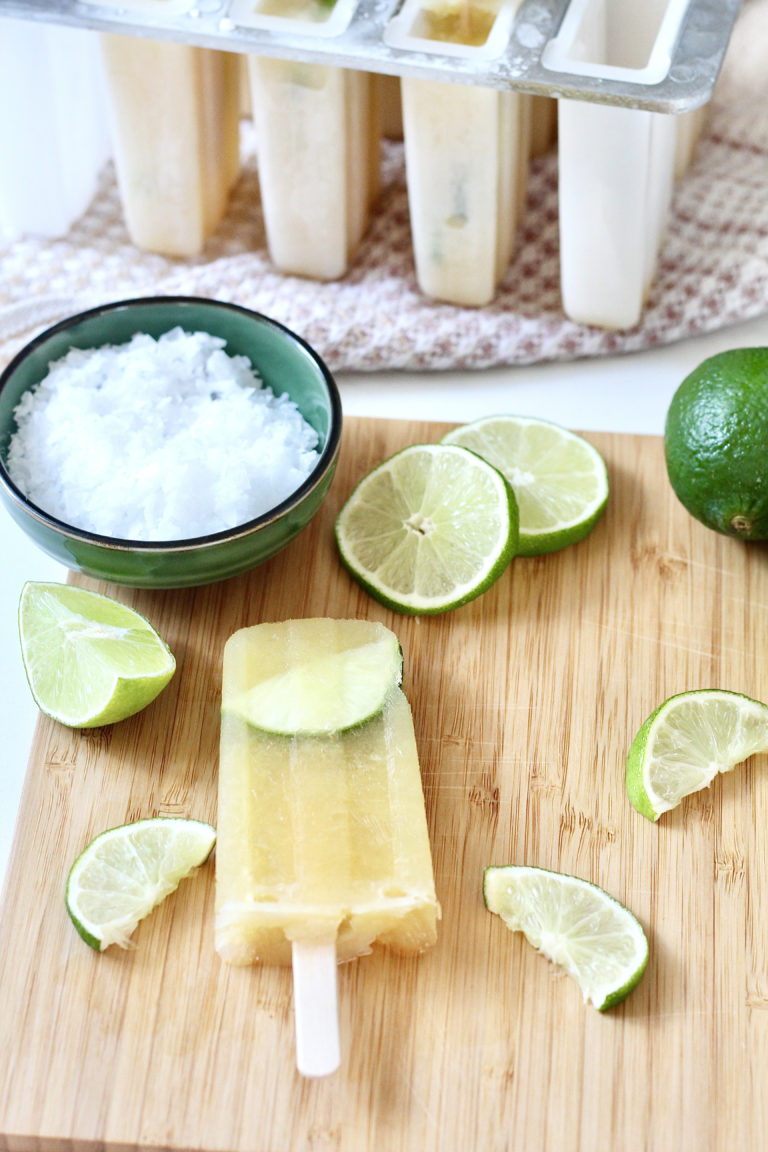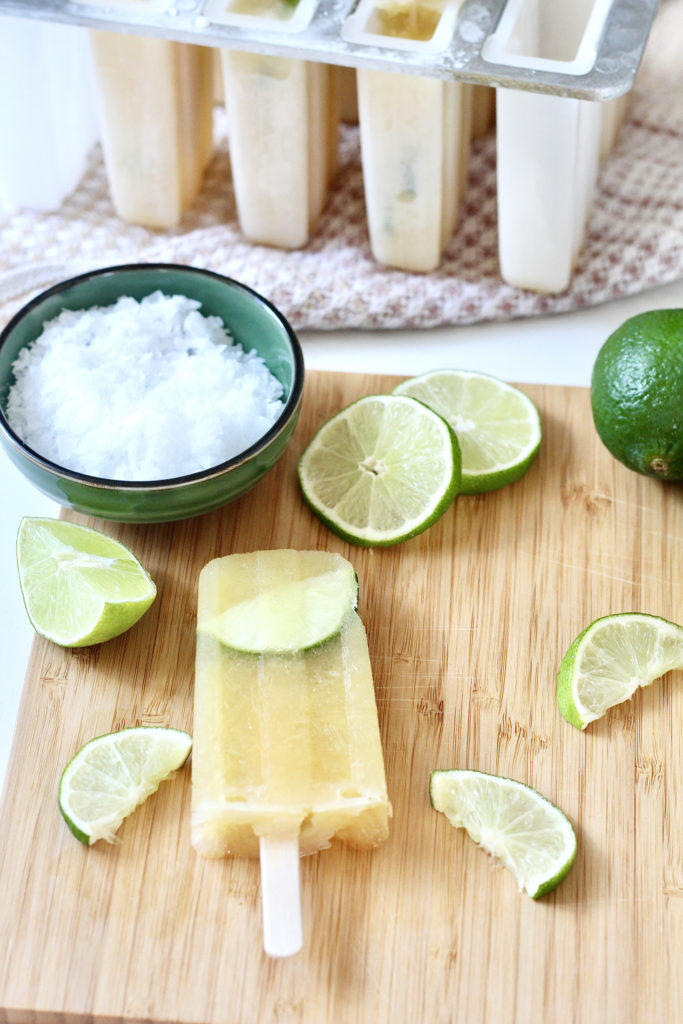 When to enjoy your margarita pops
I think my favorite part of this recipe is that each serving has less alcohol than a normal margarita would. This lets you enjoy a fun adult treat, knowing you're being safe and responsible at the same time. These margarita popsicles are perfect for a day by the pool, a holiday weekend, or just a fun weekend night in.

Lower Sugar Patrón Margarita Popsicles (Homemade Pops)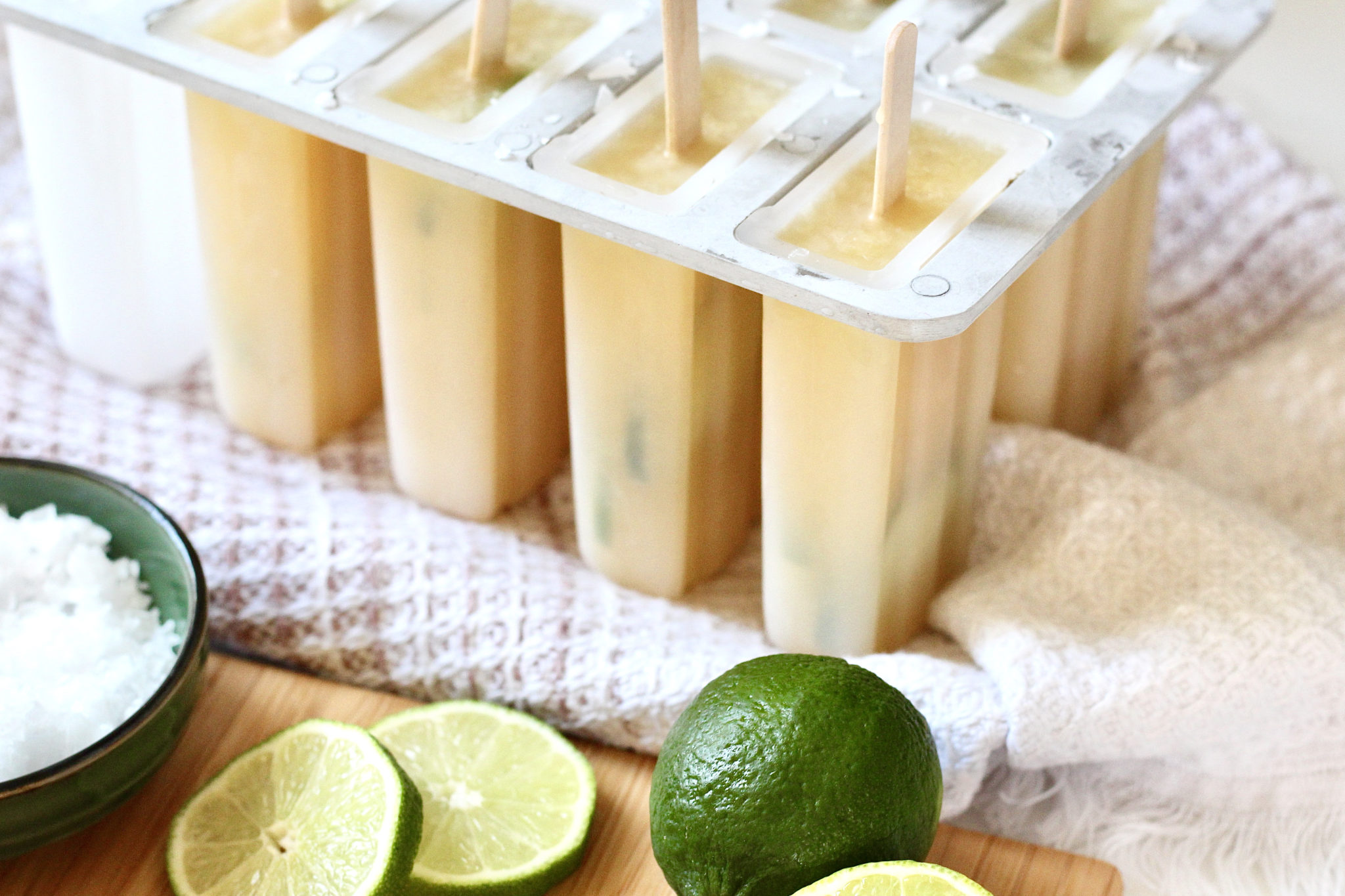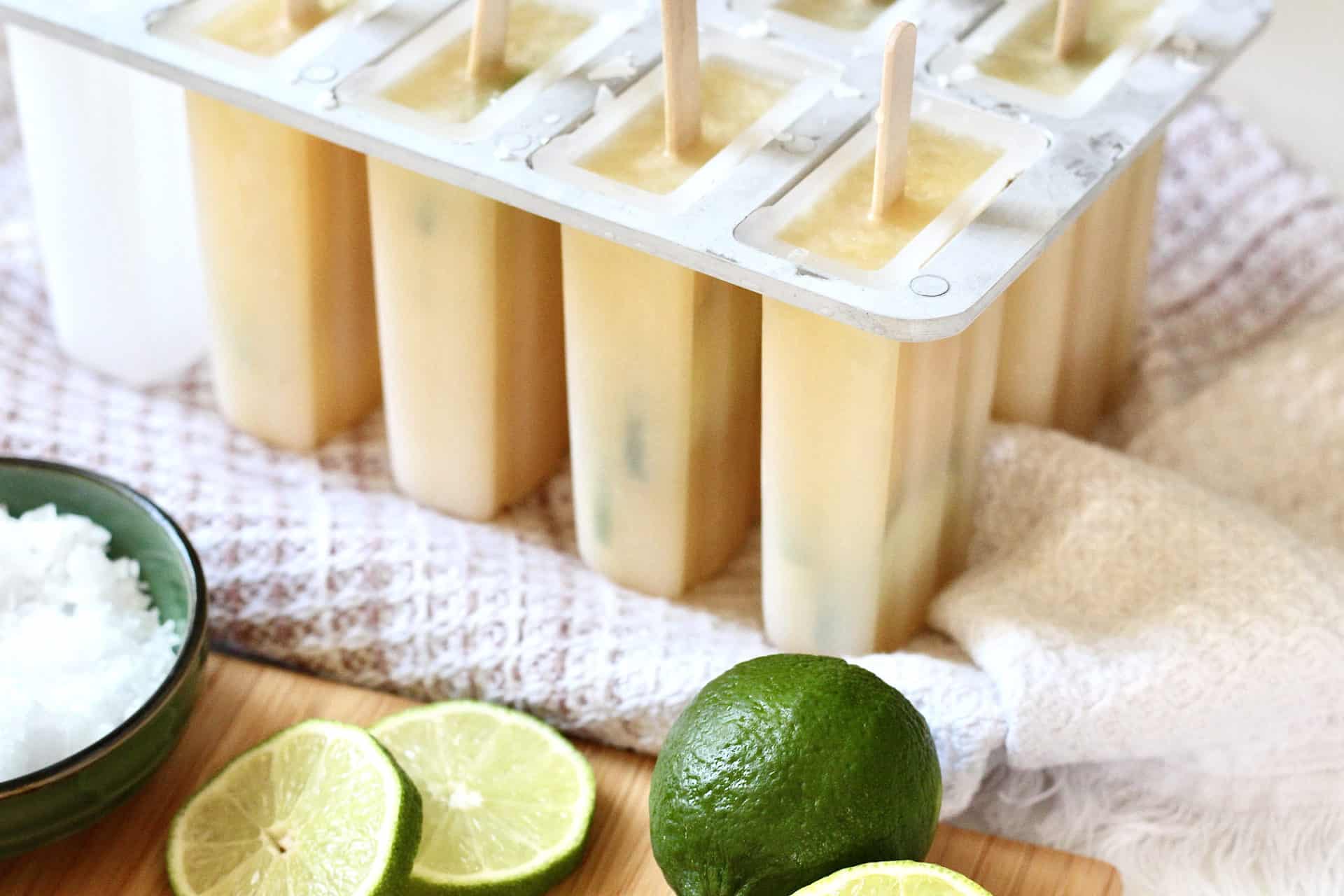 Ingredients
3

fl oz

orange juice

4

fl oz

lime juice

divided

2

fl oz

tequila

2

fl oz

orange liqueur

4+

fl oz

water

1

tsp

large flake sea salt
Instructions
In a large glass or pitcher, combine the orange juice, 3oz lime juice, tequila, orange liqueur, and water. (How much water to use will depend on the size of your popsicle molds.)

Divide the mixture evenly between 10 popsicle molds, filling each mold 3/4 full.

Place the molds in the freezer for 2 hours. Then, carefully insert your popsicle sticks to set.

Once the sticks are set, divide the remaining 1oz lime juice and flaked sea salt between the molds (see photo). Place the mold back in the refrigerator for 2-3 hours to freeze again.

Note: if you end up using less water, they will not freeze as well due to the higher alcohol content. But, if you prefer, you can simply add one ice pop to a glass of sparkling water!
Notes
The nutrition facts presented here are estimates only. The brands you use and product types chosen can change the nutritional information presented. To obtain the most accurate nutritional information, you should calculate the nutritional information with the actual ingredients you use.
Nutrition
Serving:
1
margarita popsicle
|
Calories:
50
kcal
|
Carbohydrates:
4
g
|
Protein:
0
g
|
Fat:
0
g
|
Saturated Fat:
0
g
|
Sodium:
140
mg
|
Fiber:
0
g
|
Sugar:
1
g