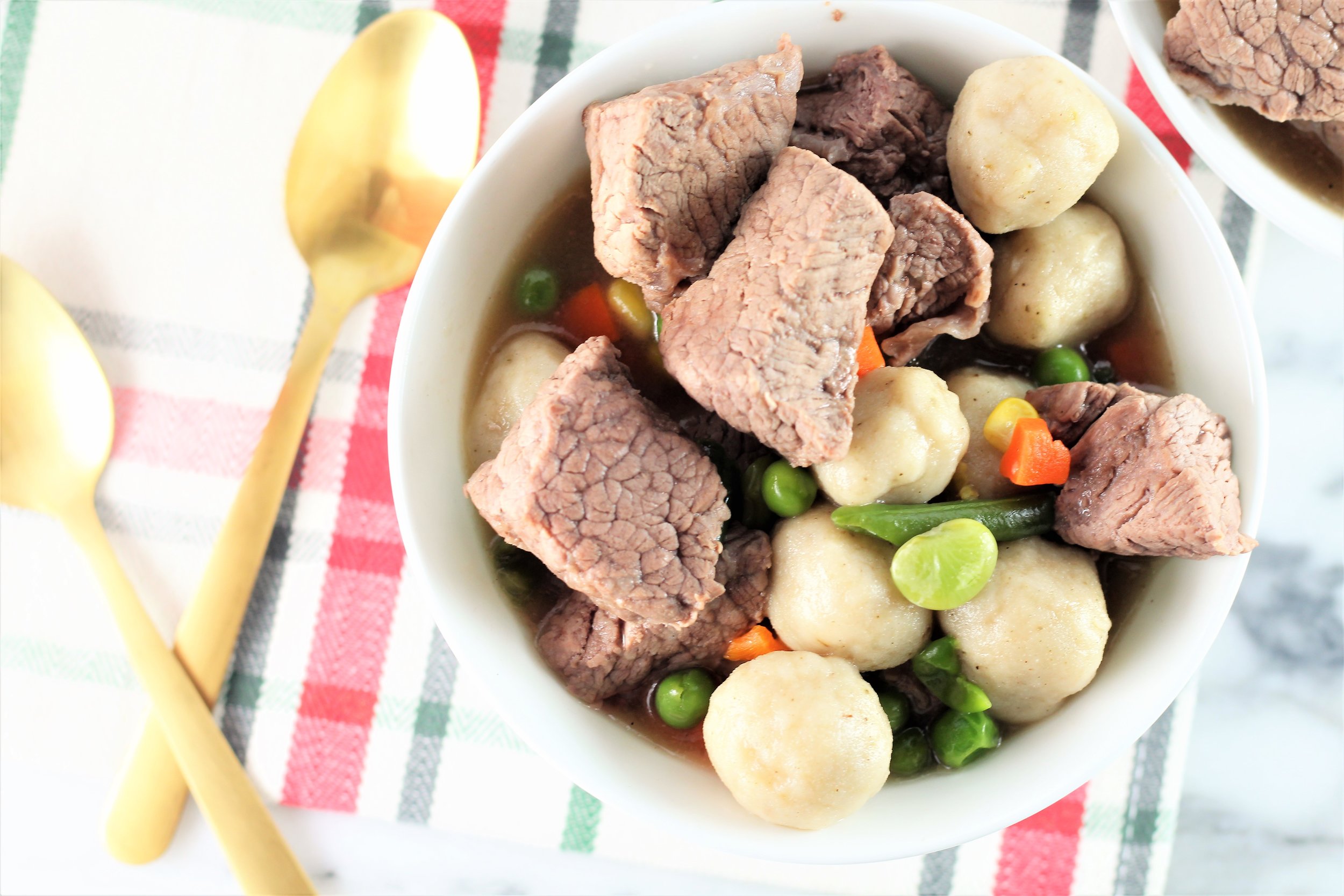 I'm so excited to finally share this recipe with you guys! This Gluten Free Beef and Dumplings recipe is a version of my grandmother's original chicken and dumplings recipe that I grew up eating. Check out the picture of her recipe card below. You know it's going to be good when you can barely read the writing after years of being used!
The reicpe was sponsored by Sprouts Farmer's Market. All ideas and thoughts are my own.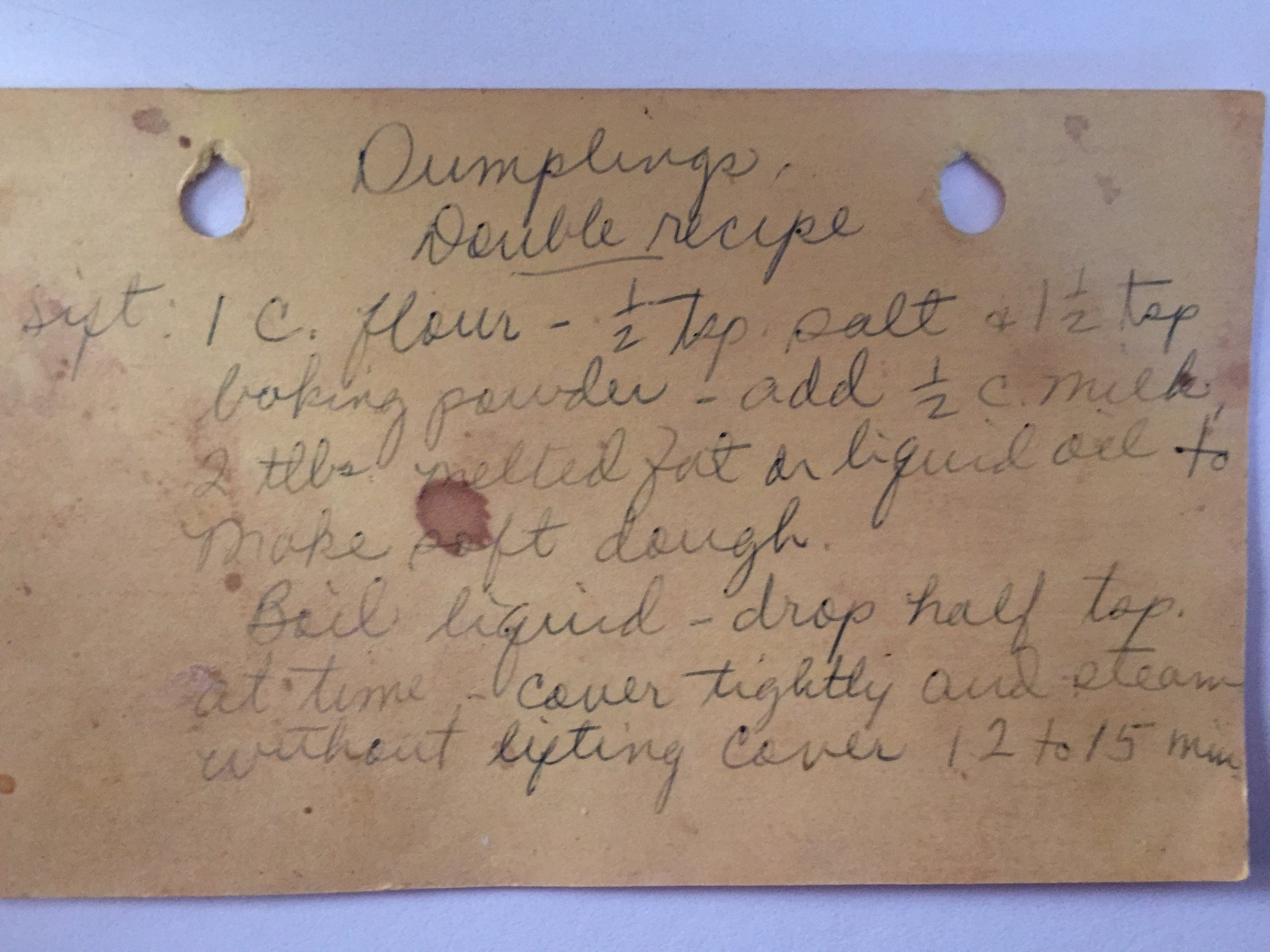 ---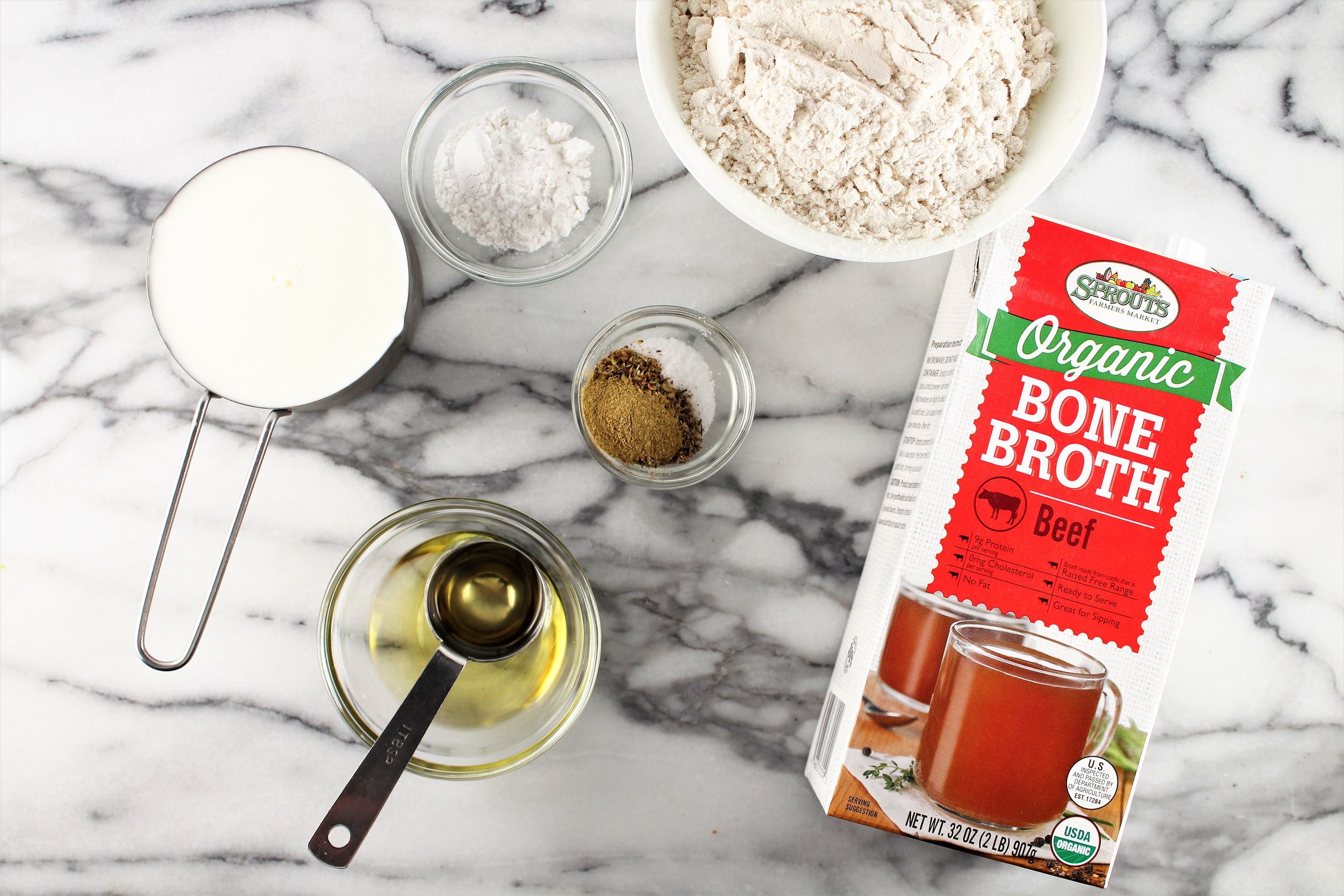 Gluten Free Beef and Dumplings
2 cups gluten free flour blend (I like to use Namaste Foods, available at Sprouts)
3 tsp baking powder
1 tsp salt
1/2 tsp sage
1/2 tsp thyme
1/2 tsp oregano
2 Tbsp avocado oil
1 cup whole milk
1 32oz. container Sprouts Organic Beef Bone Broth
2 pounds beef stew meat
16oz. frozen mixed vegetables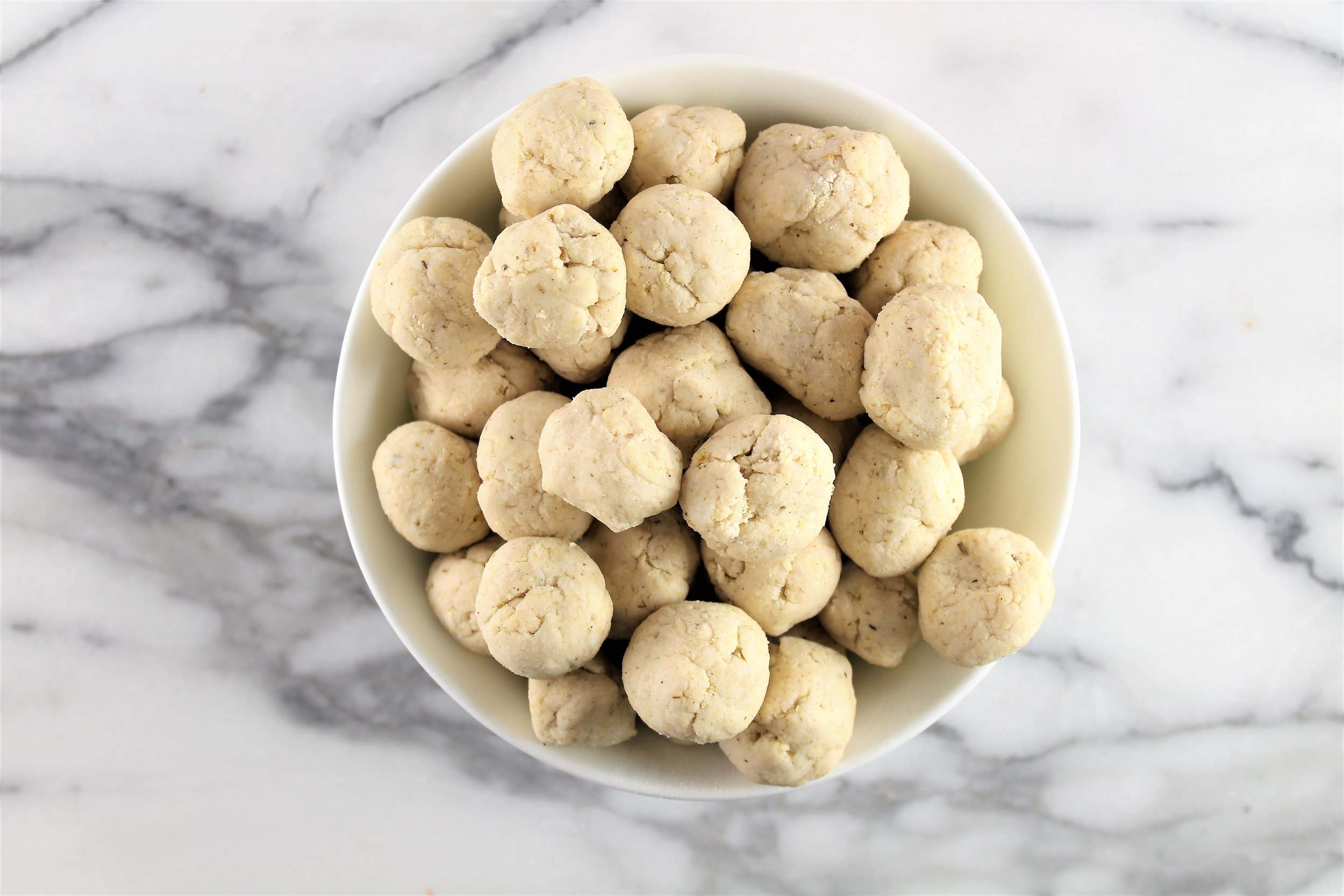 Combine flour, baking powder, salt, and seasonings in a large bowl and whisk to combine.
Pour in milk and avocado oil. Gently stir using a rubber spatula until a dough forms and all of the flour has been absorbed.
Add beef bone broth plus 2 cups water to a medium-sized pot and bring the liquid to a boil. While the broth is heating, roll the dough into 1/2 tsp- 1 tsp sized balls. Drop dough balls into the boiling broth and reduce the heat. Let the dumplings simmer for 30-45 minutes.
While the dumplings are simmering, heat a large cast iron skillet over medium-high heat. Add a small amount of avocado oil, and tilt the pan to coat. Add beef stew chunks to the hot skillet and cook for 1-2 minutes on each side, flipping half way through. (You don't need to cook them all the way through, just enough to brown them on all sides.)
Add the browned beef to the simmering dumplings as it finishes cooking. (You'll likely need to cook the beef in 2-3 batches in an effort to avoid over crowding the skillet.)
Once all of the beef is cooked and simmering with the dumplings, add in the frozen vegetables, stir, and enjoy!
*Note: You can let the dumplings simmer longer if you want less liquid or thicker sauce.
---