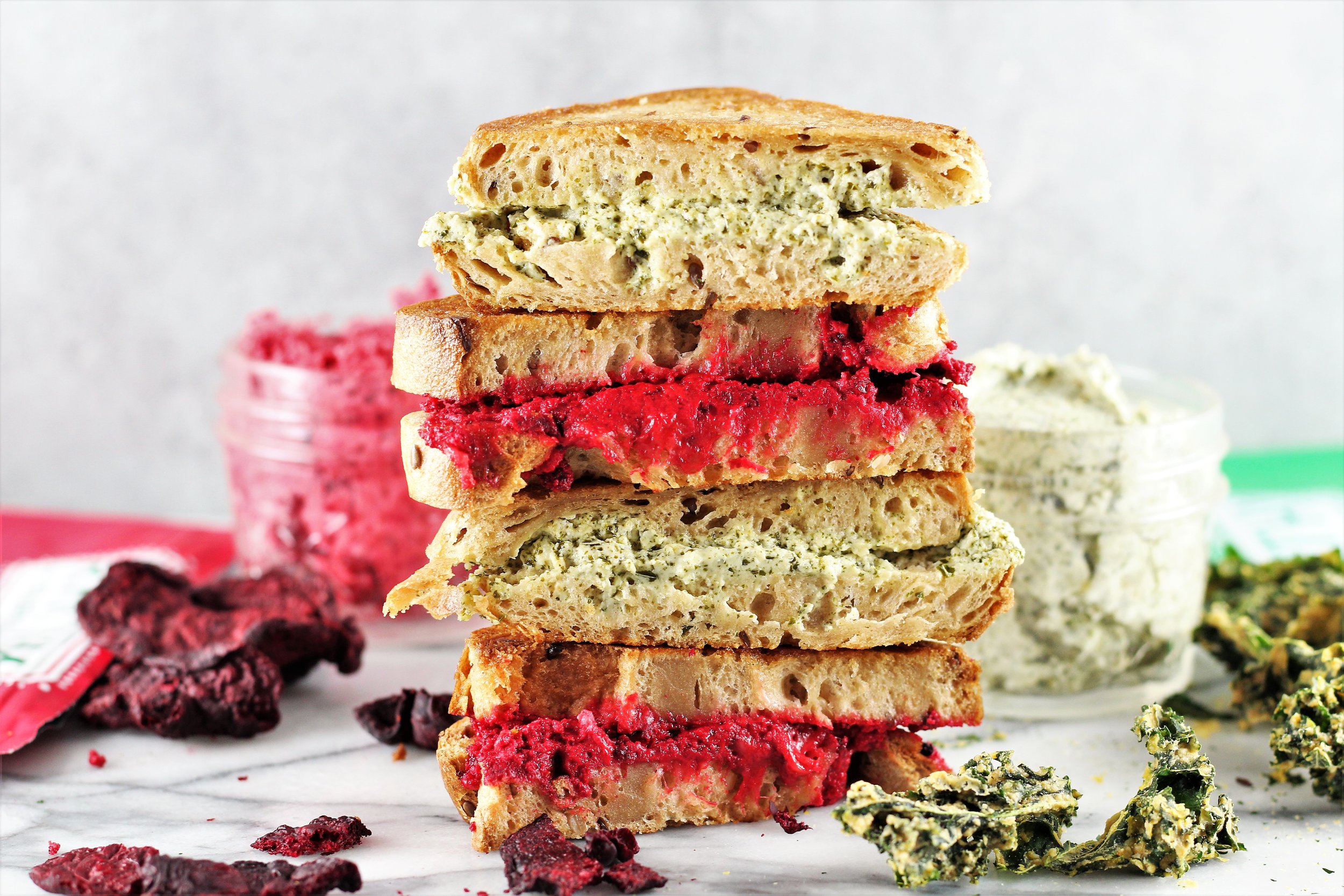 Happy National Grilled Cheese Day! These Kale & Beet Grilled Cheese Sandwiches are the perfect way to celebrate! But then again, I could celebrate grilled cheese day anytime of year…
---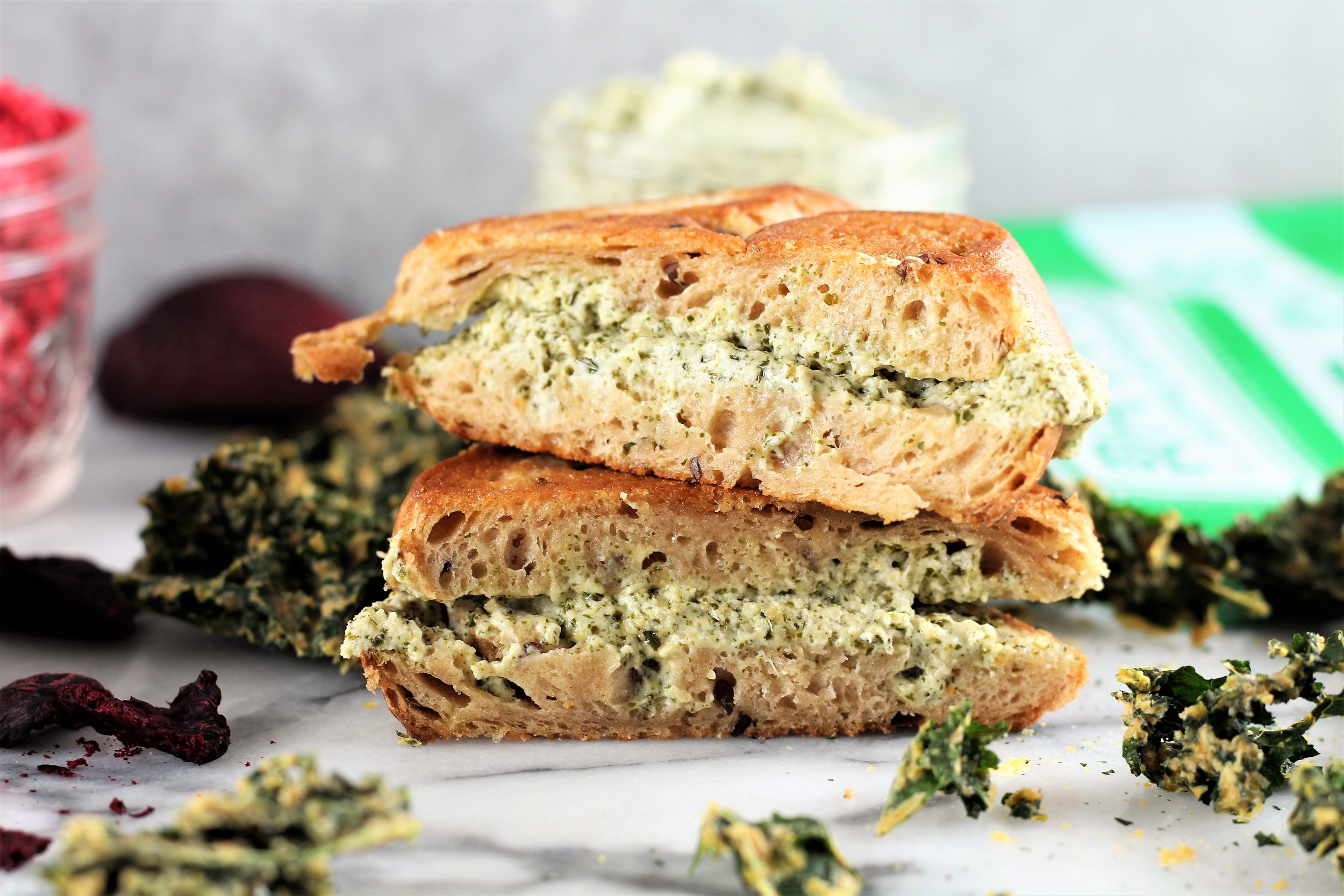 Kale & Beet Grilled Cheese Sandwiches
4 slices of whole grain bread (use gluten free if needed)
2-3oz. soft goat cheese
1/4 cup crumbled kale chips or beet chips (I use these)
2 Tbsp shredded mozzarella cheese
Preheat a large skillet over medium heat on the stove.
Add the kale chips or beet chips to a small food processor and process until ground. Add in the goat cheese and mozzarella and proces until semi-smooth. Divide the mixture in half and spread each half onto a slice of bread. Top each with another slice of bread.
Add an oil of your choice to the pan. (I like to use avocado oil.) Add the sandwiches to the pan and cook for 5 minutes. Flip. And then cook for another 2-3 minutes. Enjoy!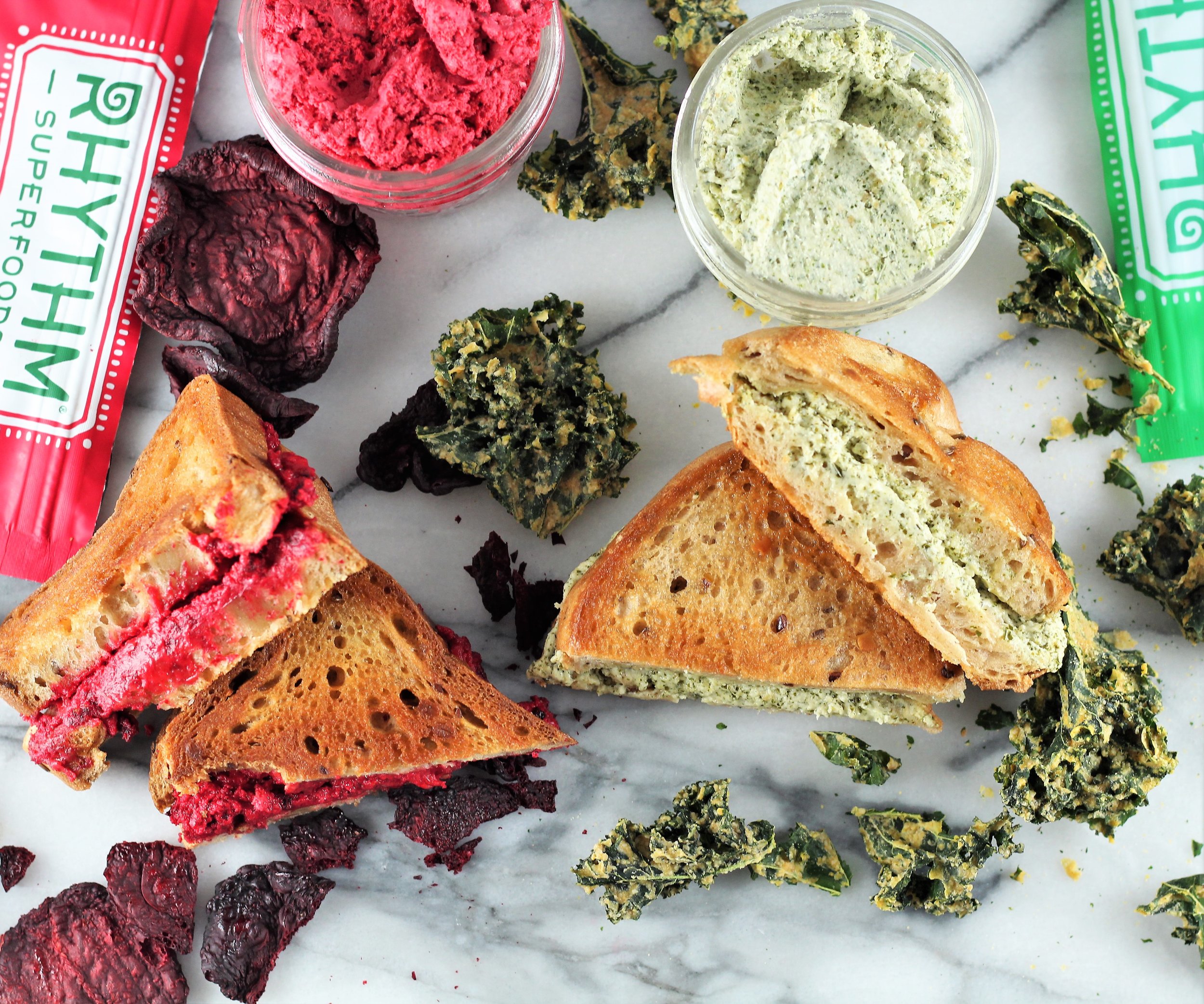 ---