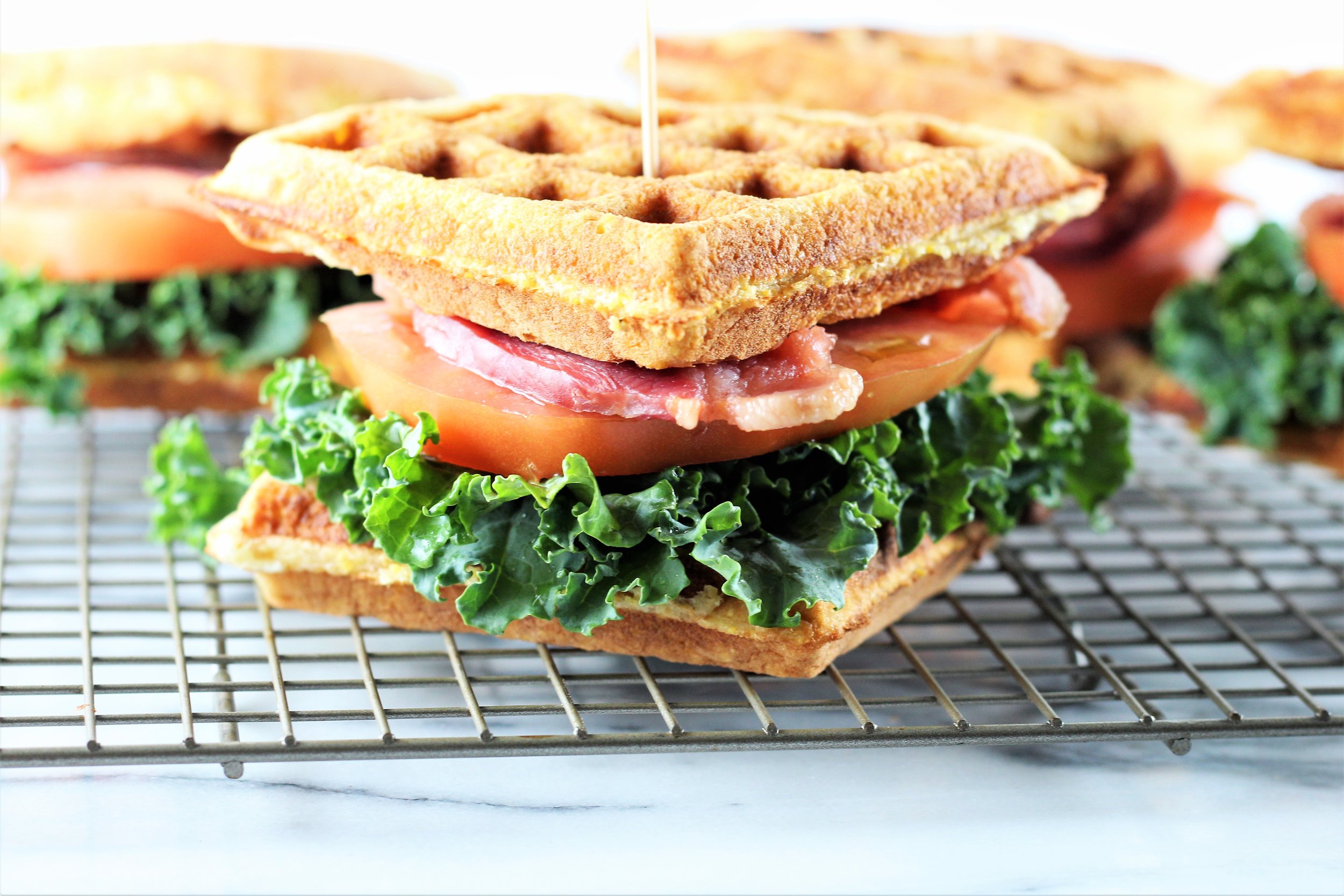 These Maple Cornbread Waffle BLT Sandwiches are out of this world! And I promise I'm not exaggerating… If you've perused any of my other recipes, you know I'm a big fan of the salty-sweet combo, and I definitely stayed true to form with these. Make them your own by adding additional toppings, or eat the Maple Cornbread Waffles on their own… either way, I promise you'll love them!
---
Maple Cornbread Waffle BLT Sandwiches
1 cup quick oats
1 cup dry polenta or cornmeal
2 1/2 tsp baking powder
1 tsp sea salt
2 eggs
1 cup whole milk
1/4 cup avocado oil
2-3 Tbsp maple syrup
Bacon, lettuce, sliced tomato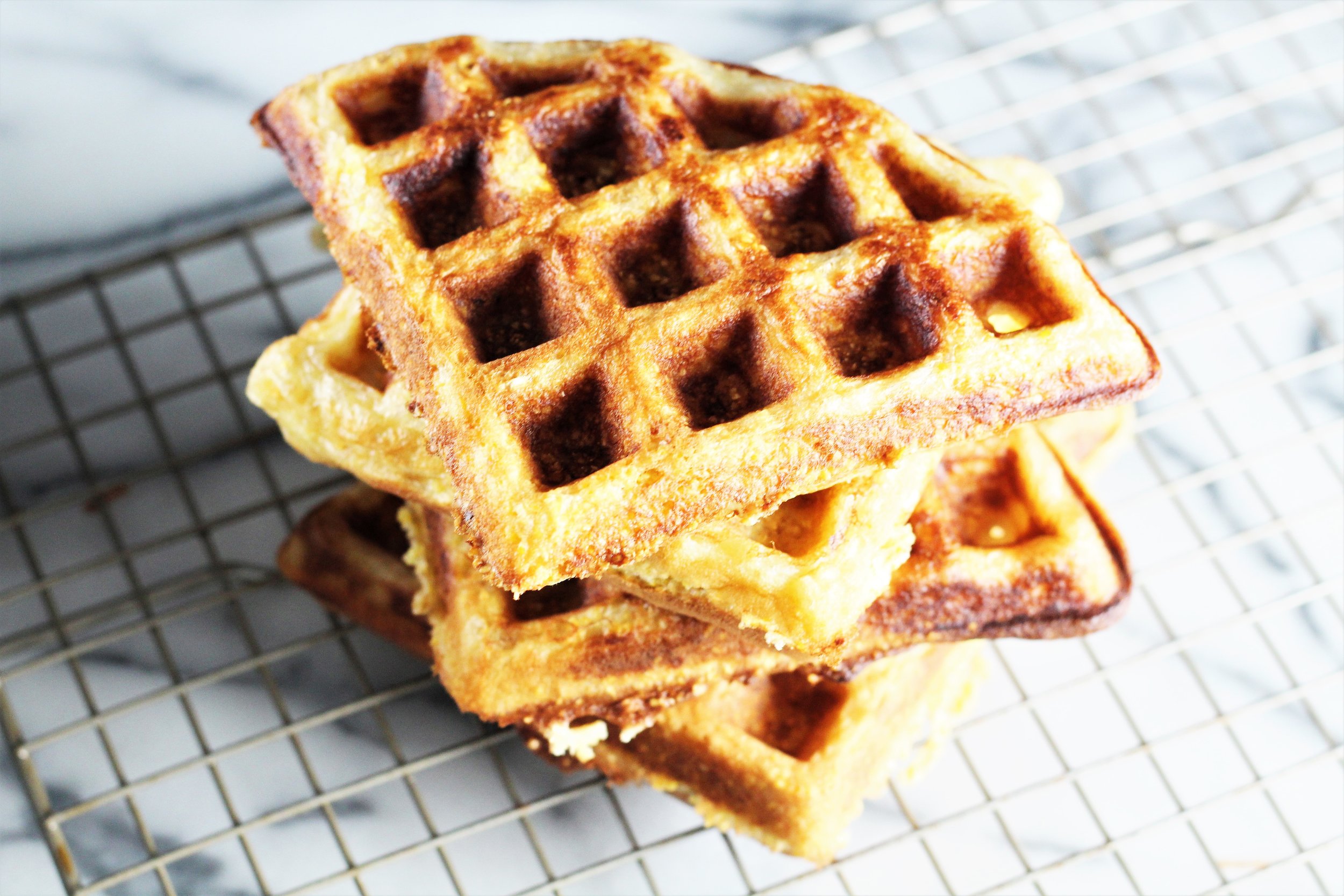 Combine the oats, polenta, baking powder, and salt, in a medium size bowl and whisk to combine. Add in the egg, milk, oil, and maple syrup. Stir until the batter is combined. Do not over stir. Pour your batter into a hot waffle iron and cook according to the waffle iron's instructions. (Note: you can also do these as pancakes, if you do not have a waffle iron.)
Once the waffles are done cooking, let them cool some on a wire rack. Next, assemble your sandwiches as desired adding in avocado, cheese, or other veggies if you'd like too!
Enjoy! The waffle batter makes 2 large Belgian waffles (enough for 4 sandwiches)!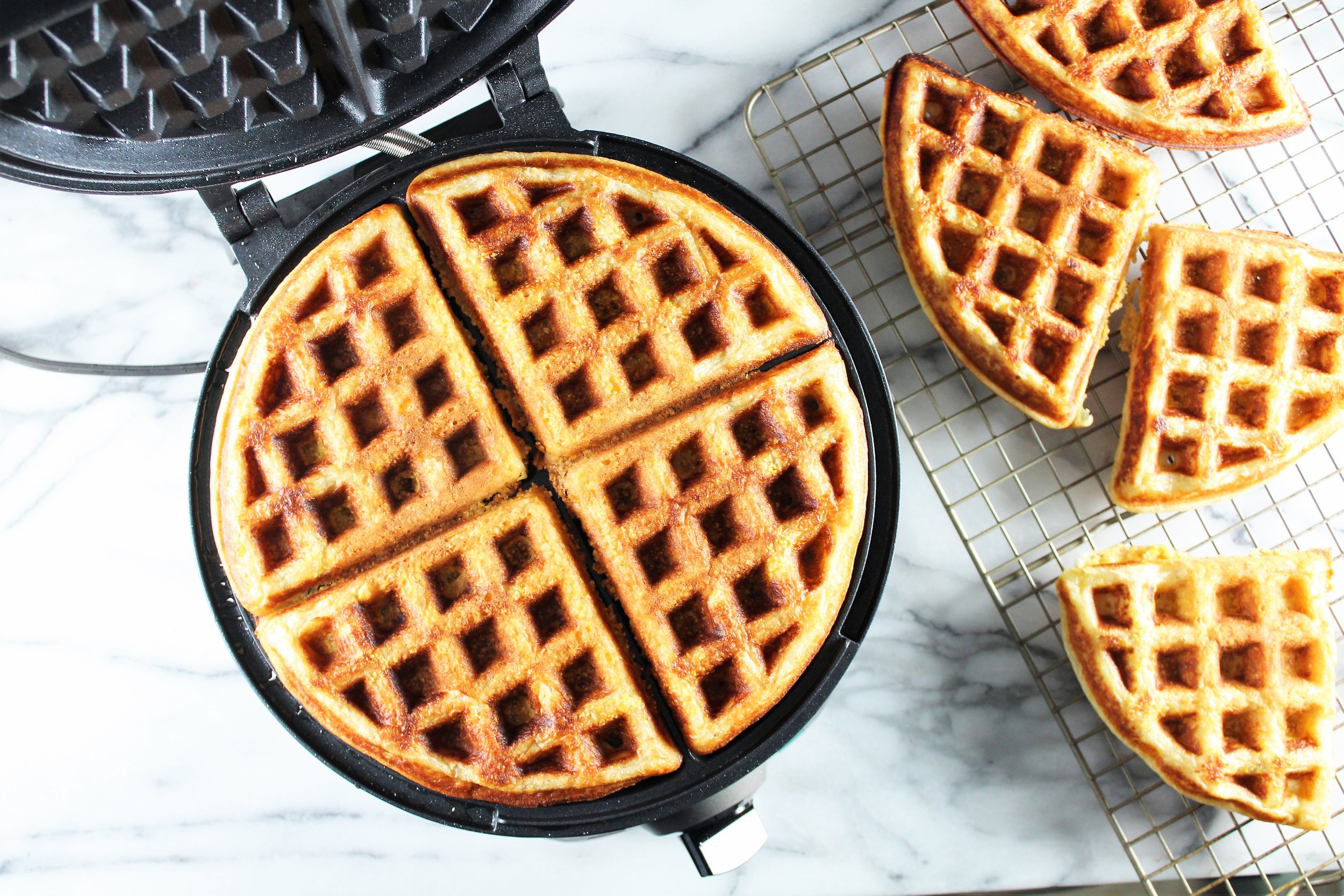 ---