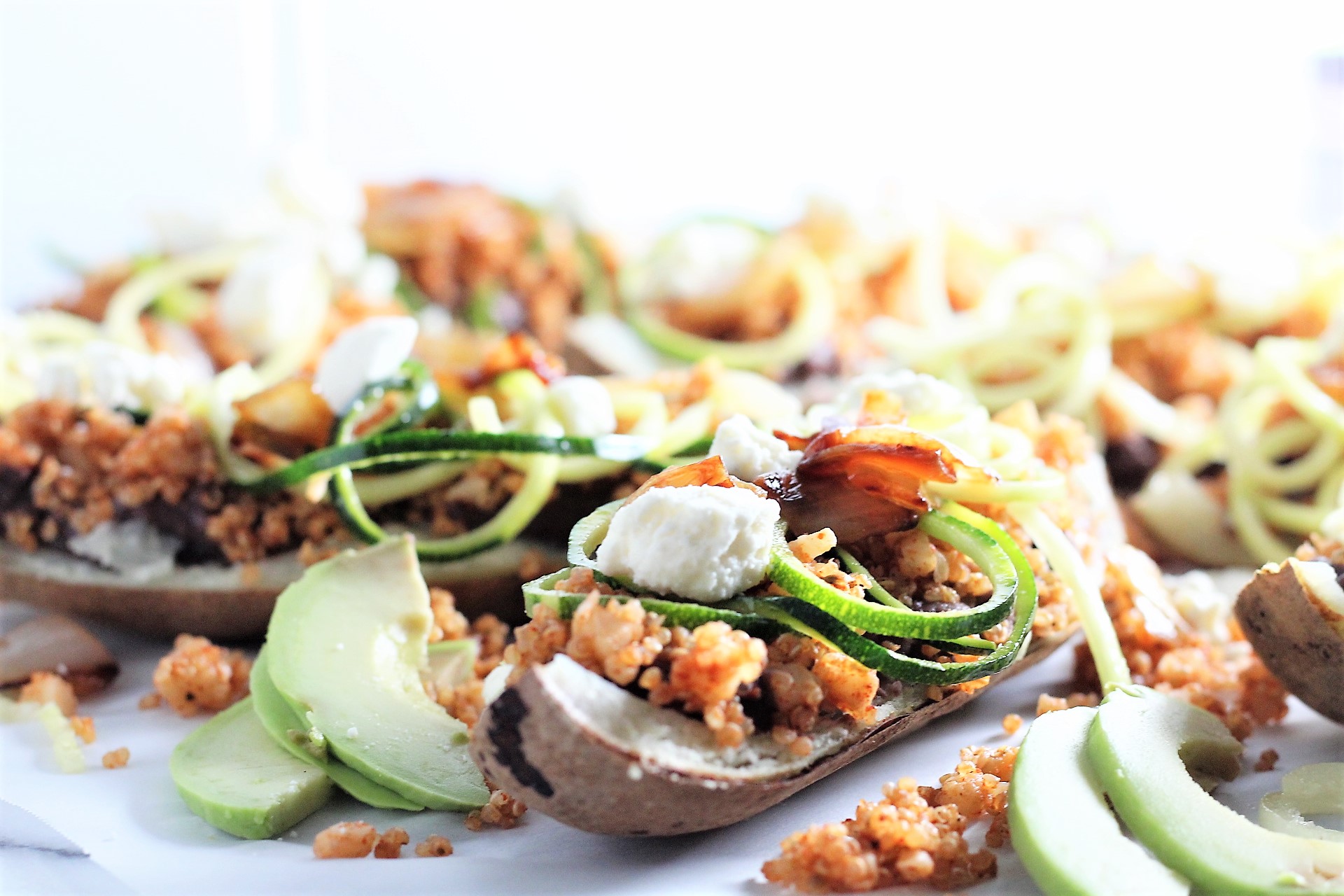 These Mexican Veggie Stuffed Potato Skins make a great appetizer or main course. Feel free to experiment with different veggies too!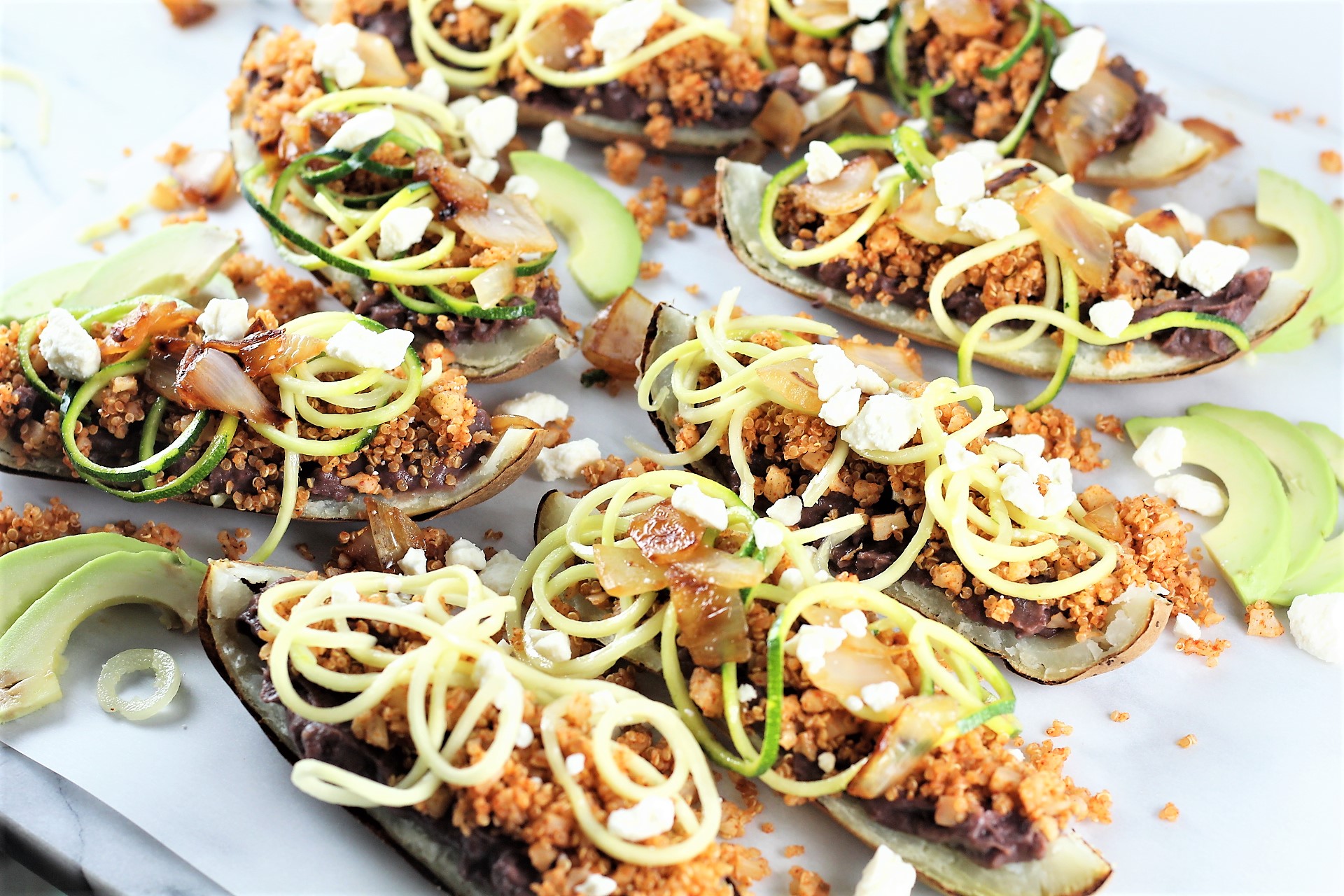 2 large baking potatoes
1/3 cup quinoa
1 cup frozen riced cauliflower
2 Tbsp taco seasoning
1 zucchini
1/4 yellow onion, sliced or diced
1 can preservative-free refried black beans*
Feta cheese and sliced avocado for topping
Preheat oven to 400 degrees. Wash and scrub potatoes. Bake for one hour or until soft when squeezed.
In a small pot, add quinoa and 2/3 cup water, and bring to a boil. Boil for 15 minutes or until water has evaporated. Stir in frozen riced cauliflower and taco seasoning, and set aside. (See my Taco Tuesday post for my homemade taco seasoning recipe.)
Spiralize or slice the zucchini.
Sautee sliced/diced onion and zucchini in a small amount of oil in a pre-heated skillet until the edges start to brown.
Once potatoes are done baking, remove from the oven and let cool until they are ok to touch. Slice each potato into quarters length-wise. Scoop out the insides leaving a thin amount of potato attached to the skin. Save extra potato for later use.
Assemble potato skins in this order: refried beans, quinoa/cauliflower, zucchini/onions, avocado, feta. Enjoy!