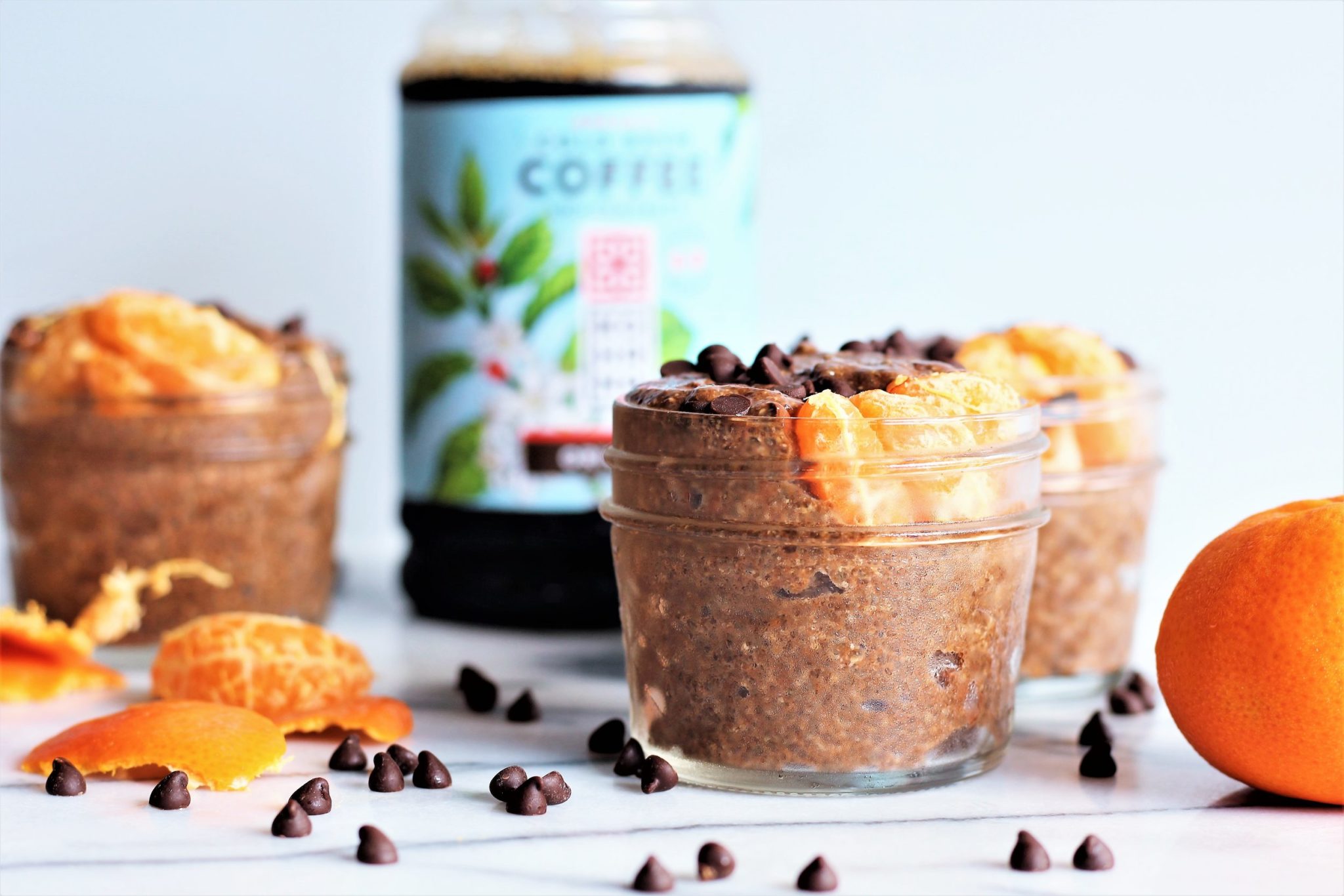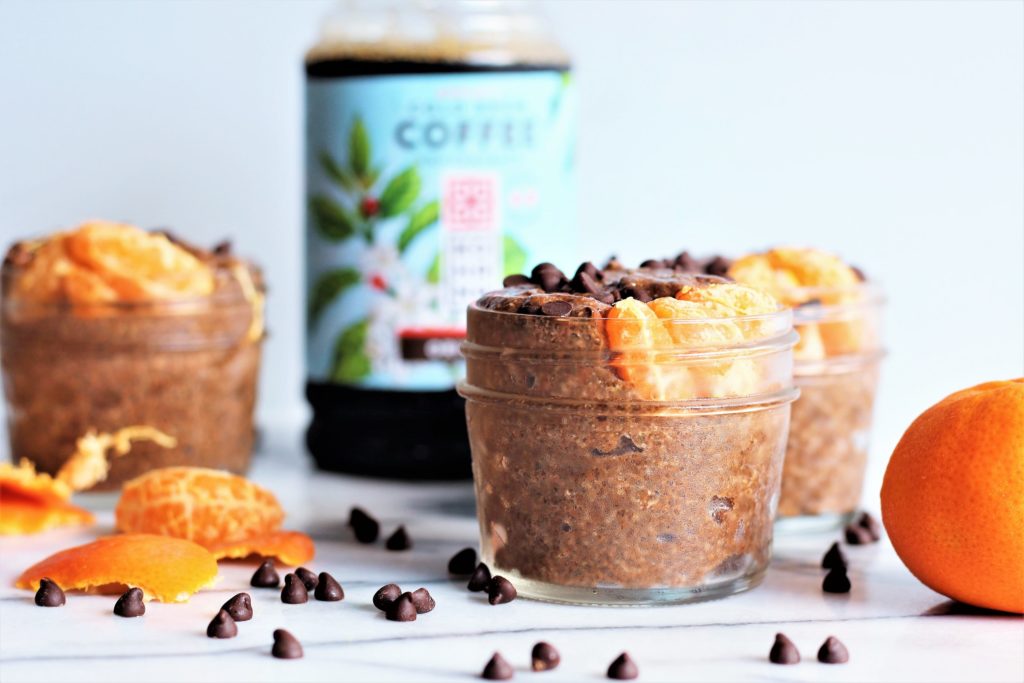 Remember that movie Zoolander with Ben Stiller and Will Ferrell? (If you don't, or never saw it, don't tell me… it's quite possibly one of the best movies ever made.) If you do, I know the words "Orange Mocha Frappuccino" will instantly bring a smile to your face! While I too would love to dance around with my friends drinking a delicious fruity and chocolaty beverage, my blood sugars would not like that too much. I've always wanted to try one, but the blood sugar spike just isn't worth it. Sorry, Starbucks.
BUT when Kohana Coffee announced they were having a recipe contest and the winner got $1000, my wheels started spinning… and they even sent me a free bottle of their cold brew to get creative with! And so, I give you the most delicious and decadent breakfast, dessert, snack (or whatever else you want to call it), I think I've ever created. Like I literally can't control myself. You have to go make this Orange Mocha Chia Pudding like now!
---
Orange Mocha Chia Pudding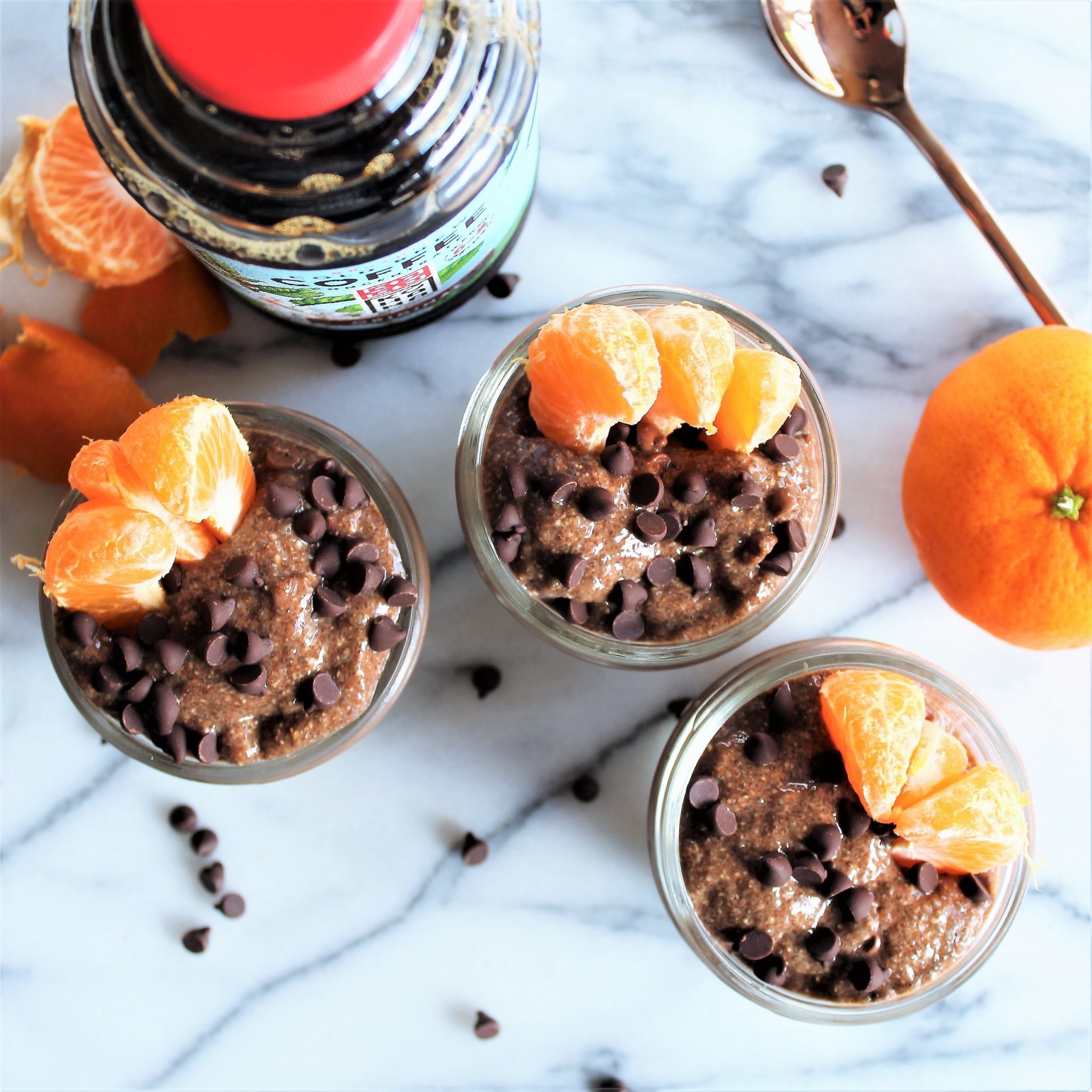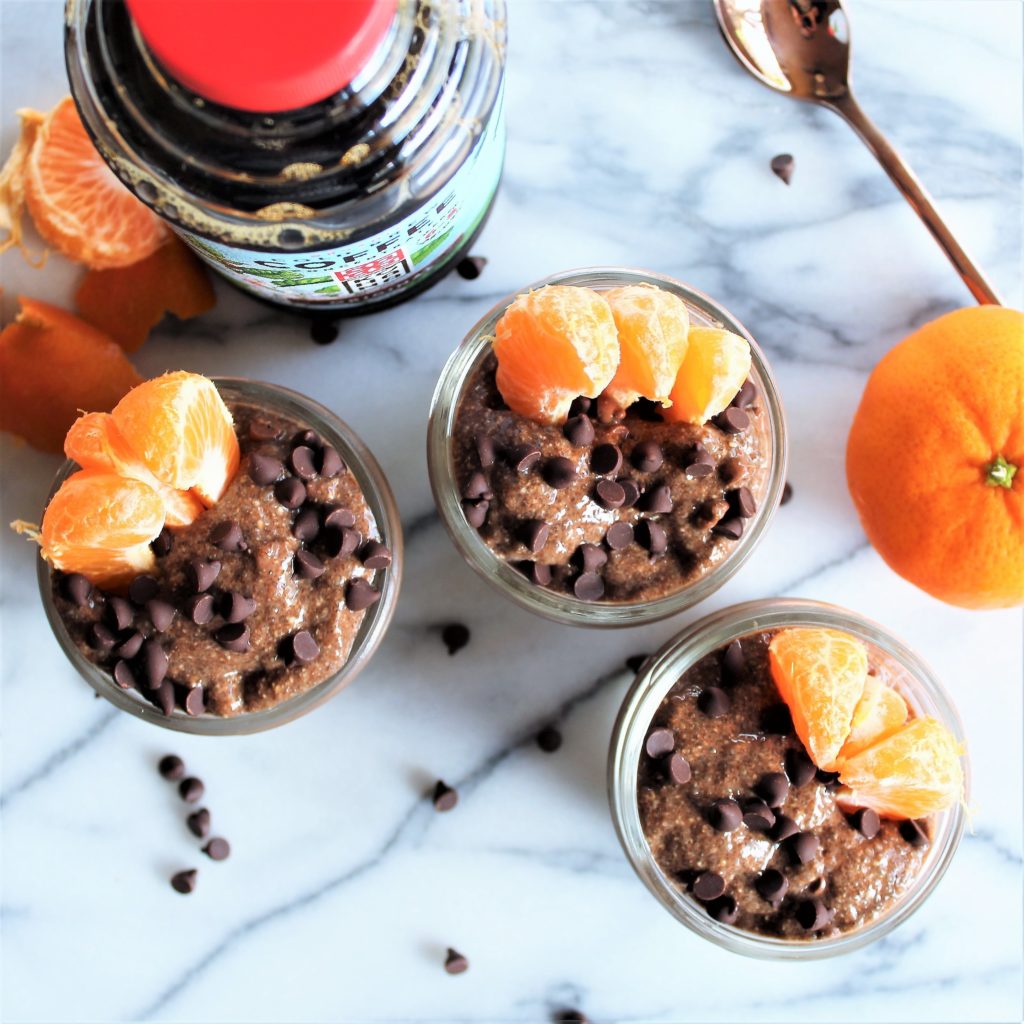 Serving Size: 4oz.
Yield: 3 servings
Time: 5 minutes (hands on), 4 hours (refrigeration)
4 Tbsp Chosen Foods Chia Seeds*
1 Tbsp unsweetened cocoa powder
2 Tbsp chocolate chips
1/4 cup Kohana Cold Brew Coffee Concentrate
3/4 cup whole milk**
2 Tbsp maple syrup 
Juice from 1/2 an orange 
Additional chocolate chips and oranges for topping
Using a coffee grinder, grind your chia seeds into a powder. Add ground chia seeds, unsweetened cocoa powder, and chocolate chips to a large mason jar or other container with a lid. Mix thoroughly with a fork or small whisk. Add Kohana Cold Brew Coffee Concentrate, milk, maple syrup, and orange juice. Mix thoroughly. Secure lid, and shake well. Refrigerate the jar for at least 4 hours or overnight. Divide into three servings and top with additional chocolate chips and orange slices. Enjoy!
*Use code milknhoney20 for 20% off at www.chosenfoods.com
*If you need a dairy free dish, simply substitute your favorite plant based milk for the whole milk
---
Check out these other great chia seed recipes…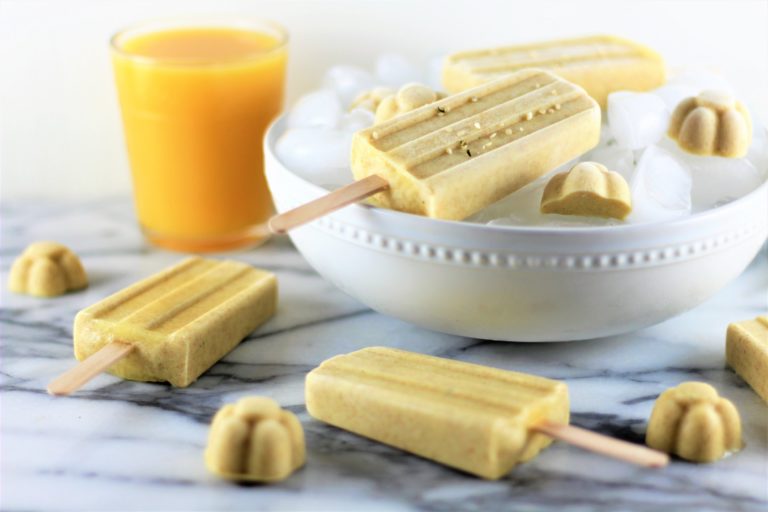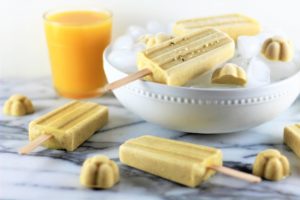 No Added Sugar Orange Creamsicles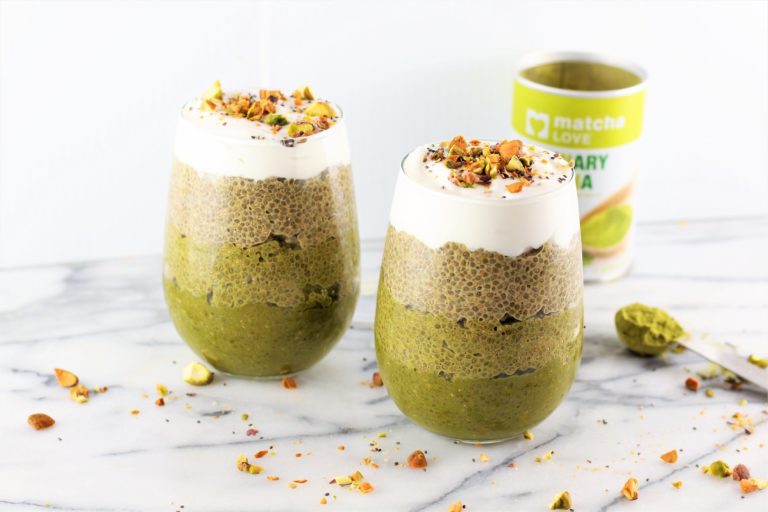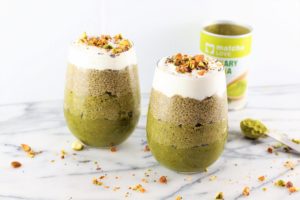 Green Matcha Ombre Chia Pudding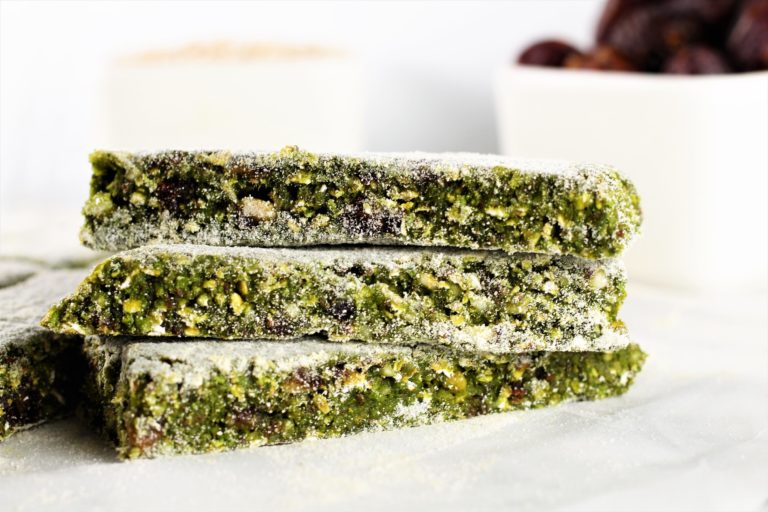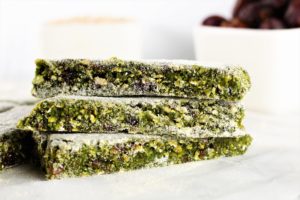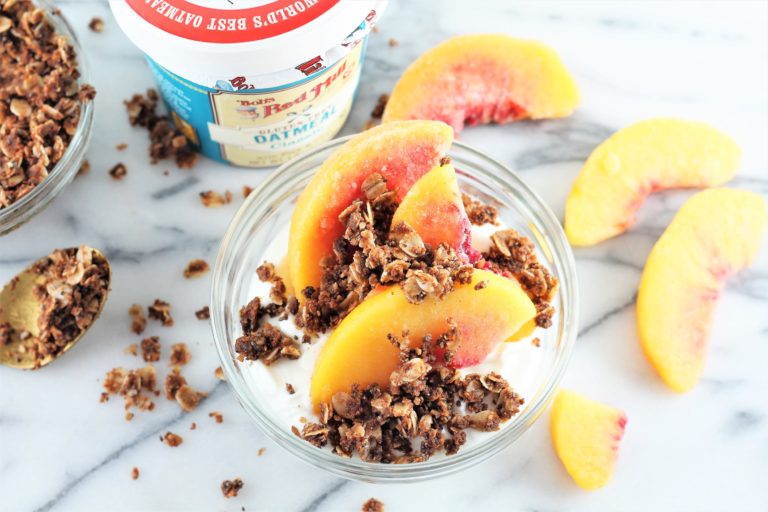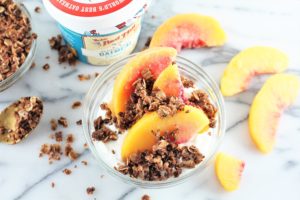 Peaches & Cream with Coconut Chia Oat Crumble