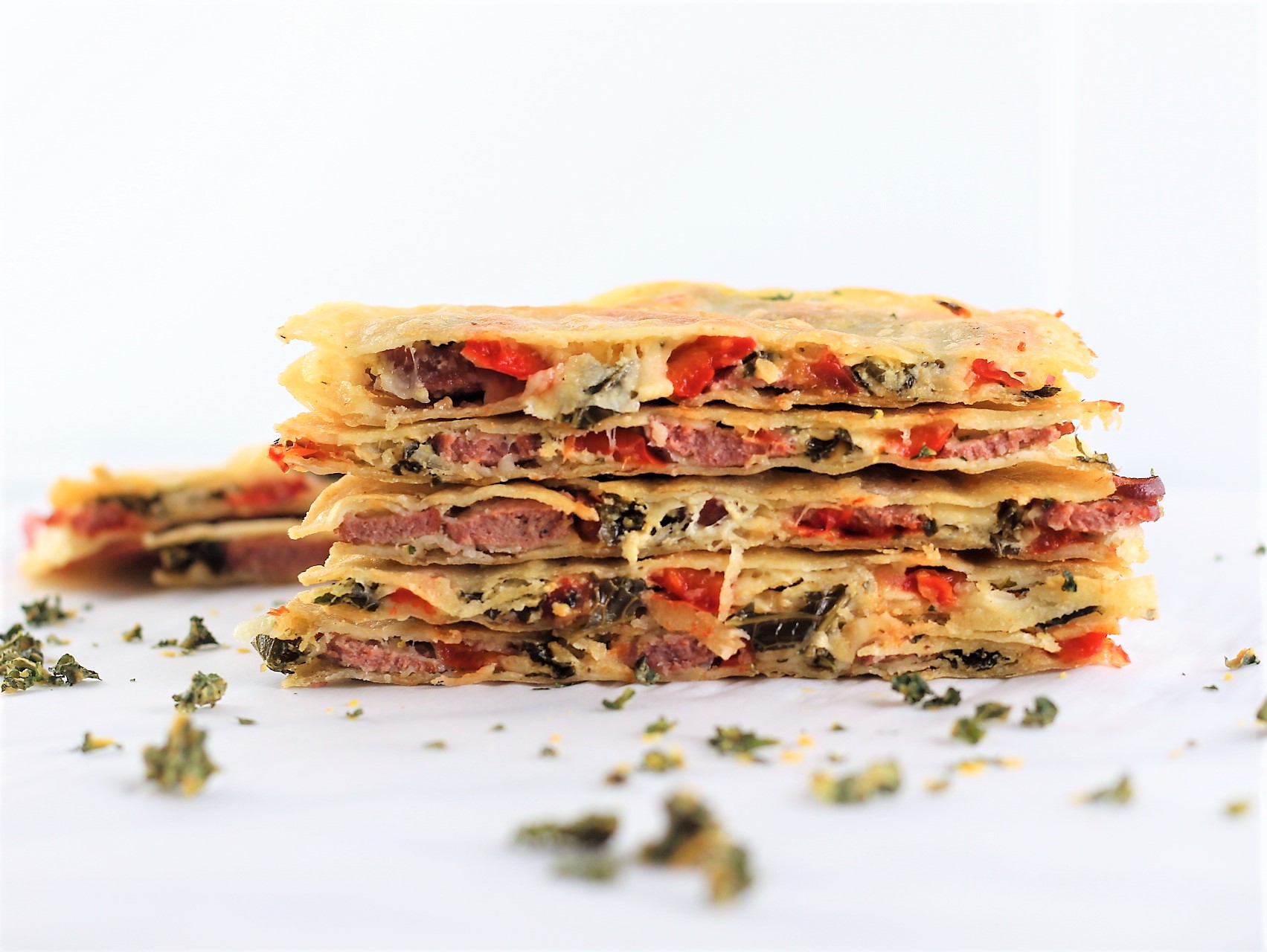 My kids love quesadillas…Like, LOVE them! To the point that my oldest daughter asks for them on the daily. And while I may not make them for her every time she asks, we definitely do them for dinner at least once a week.
I used to be able to get away with being lazy and would just microwave two tortillas and some cheese (gasp, I know!… but I know you've done it at some point too! Or, if you haven't, let's pretend you have, so I feel a little better about myself…) But, three-year-olds are way smarter than they look. She caught on that there's a big difference in "take-y-dillas" in the pan compared to the microwave version. Ha! So she now specifically asks for her quesadillas to be cooked in "that pan right there, mommy"…
Quesadillas are a great way to get in some veggies for your young ones (and maybe a stubborn spouse who cringes everytime you put anything green on his plate… I don't have any personal experience with that though… just thinking out loud there…)
These Red Pepper, Kale, Sausage Quesadillas came about one night when I needed to clean out our fridge before we went out of town, and they've been on repeat ever since! Enjoy!
---
Red Pepper, Kale, Sausage Quesadillas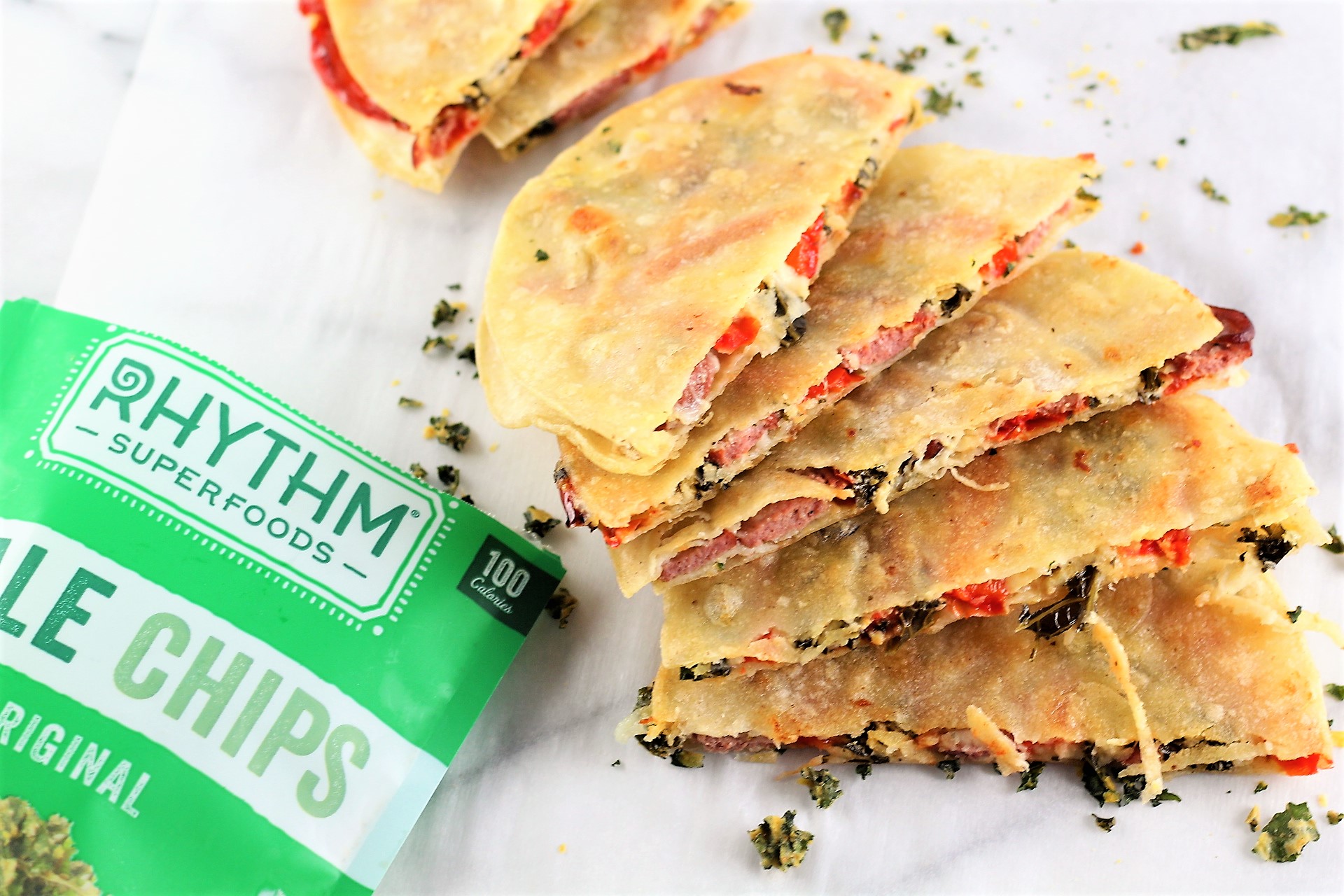 8 small whole grain or corn tortillas
1 cup shredded mozzarella cheese, divided
Avocado oil
1 red bell pepper, sliced and sauteed
1 bag Rhythm Superfoods Original Kale Chips
4oz. uncured sausage of choice
1 cup kale/brussel/broccoli slaw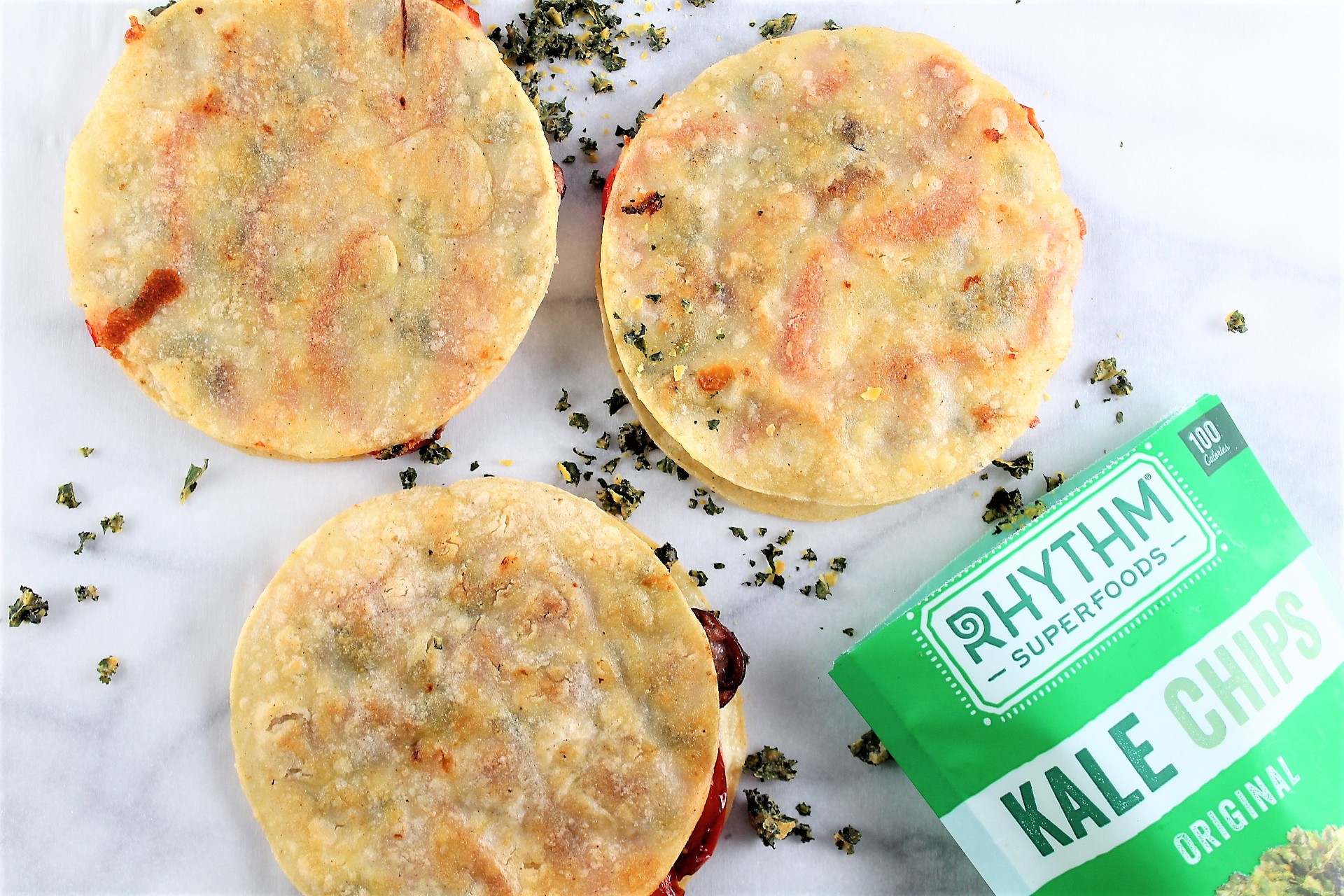 Heat avocado oil in a large skillet over medium-high heat. While the skillet is heating, assemble quesadillas in the following order: tortilla, 2 Tbsp shredded cheese, 2-3 sauteed bell pepper slices, 1 Tbsp crushed kale chips, 1 oz. sliced sausage, 1/4 cup slaw, 2 Tbsp shredded cheese, tortilla. Repeat 3 more times.
Place tortillas in the skillet and let cook for 6-7 minutes on first side or until cheese begins to melt. Occasionally press the quesadillas down so they squish together a little more. They will be very tall to begin with, but will begin to melt down as they cook. Flip and cook for 6-7 more minutes on the other side. Serve with plain Greek yogurt, sour cream, or beans.