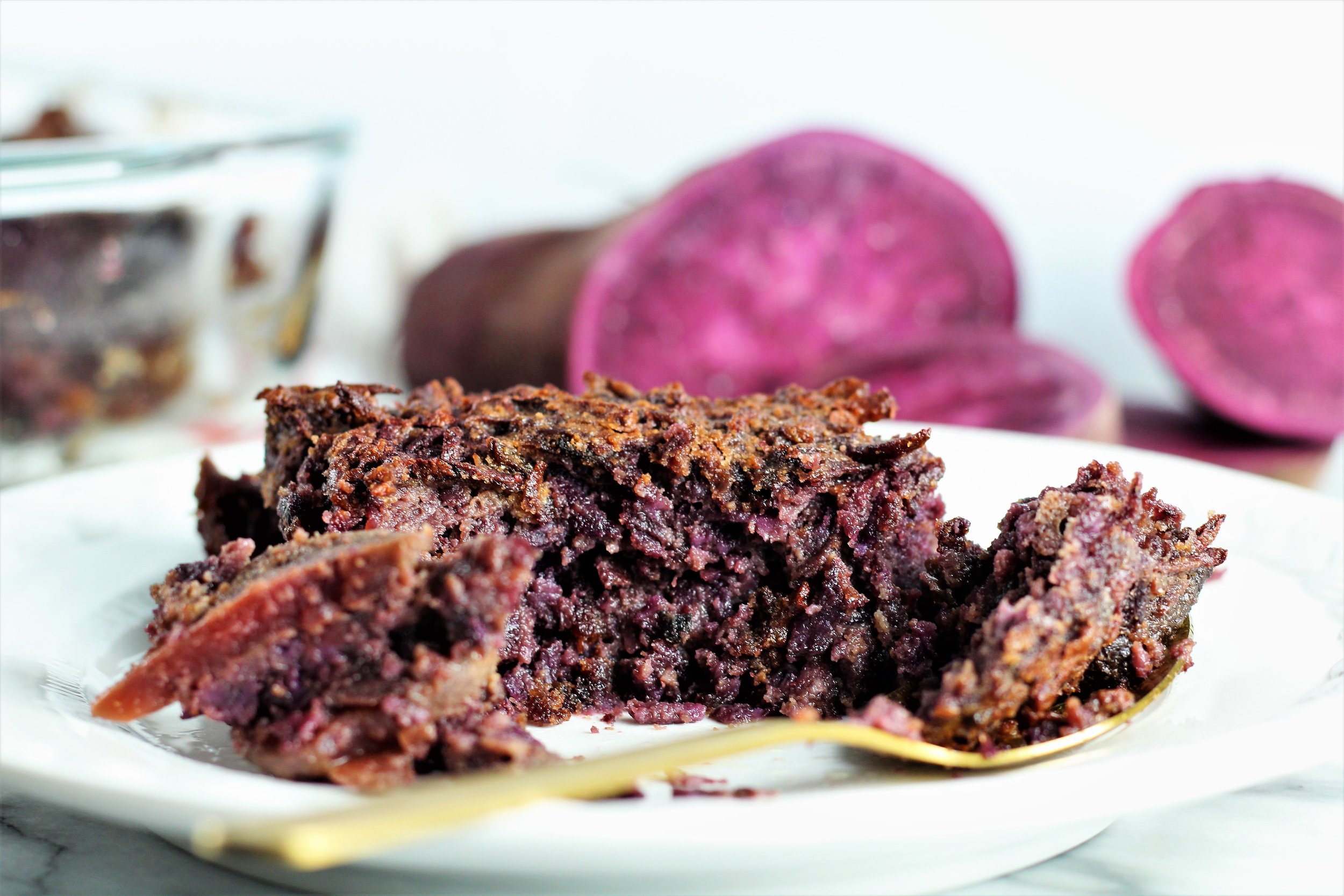 Merry Christmas and Happy Holidays friends! This Roasted Purple Sweet Potato and Beet Souffle is my gift to you… yes, it's THAT good!
We were at a Christmas party last week, and a friend brought a carrot souffle dish that was out of this world. So, with her permission, I asked if I could try to make my own version of it and put it up on here for all to see.
Her original version used carrots, butter, table sugar, and traditional flour… so know that you can sub those in if you don't have the ingredients I list below. You can also sub in any other root veggie you like. As written below, this Roasted Purple Sweet Potato and Beet Souffle is paleo-friendly, dairy free, gluten free, and grain free, which makes it perfect for everyone in the family!
The recipe listed is perfect for larger gatherings, so if it's just you and the immediate family, I'd cut the recipe in half.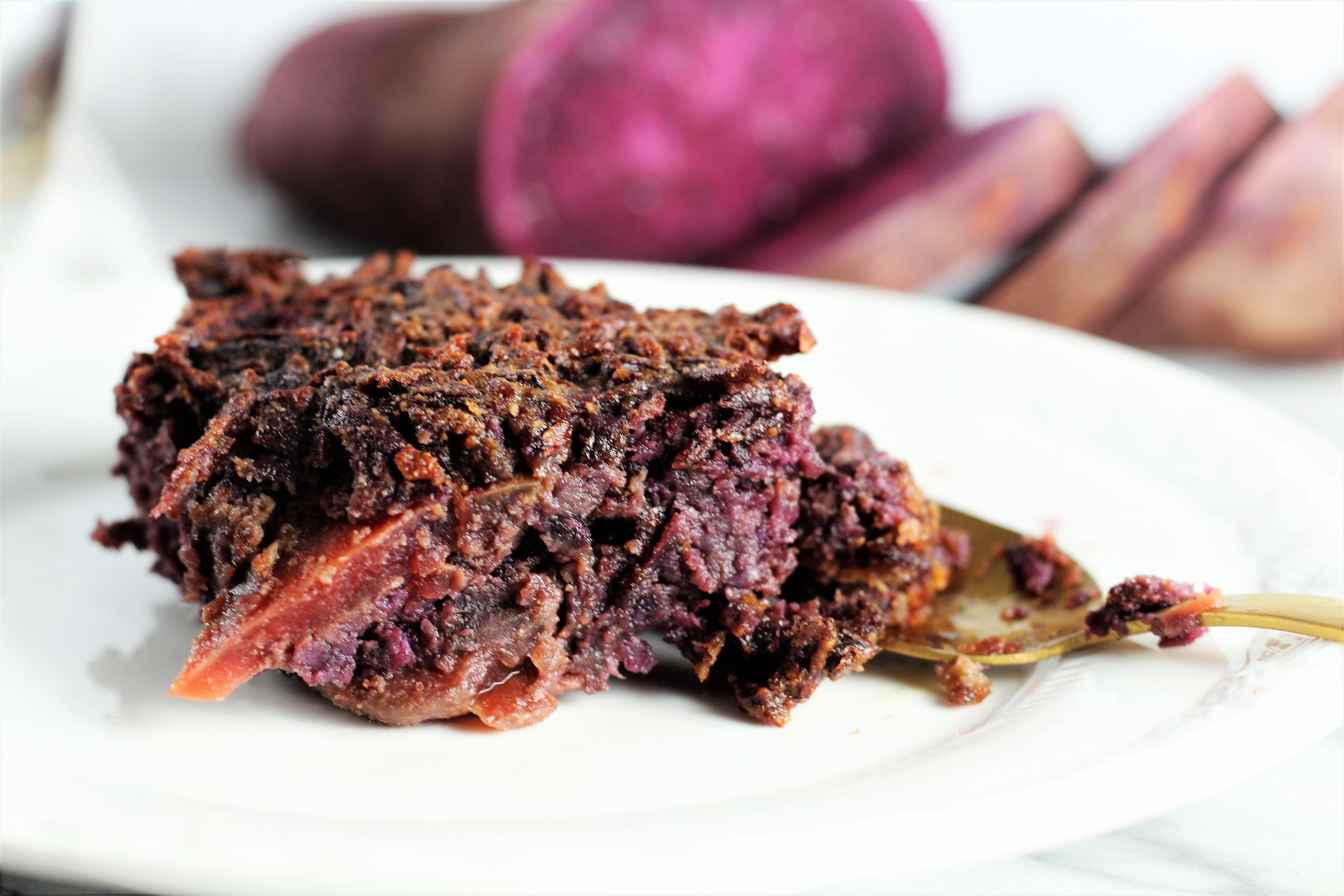 ---
Roasted Purple Sweet Potato and Beet Souffle
3 pounds purple sweet potatoes, washed but not peeled
2 15oz. cans sliced beets
2 Tbsp maple syrup
2 cups melted coconut oil
6 eggs
2 tsp baking powder
1/3 cup coconut flour
2 tsp vanilla extract
1/2 cup coconut sugar
Shred the purple sweet potatoes, using the shredding blade in a large food processor. Set aside.
Pre-heat your oven to 425 degrees. Rinse and drain the canned beets thoroughly. (I like to spread mine out on a towel and pat dry as an extra step to make sure I get rid of as much moisture as possible.) Slice or chop the beets into your desired size (I do a rough chop and even leave some of the slices whole).
Add the shredded potatoes and sliced beets to a gallon sized ziploc bag along with the maple syrup (if you are making the full recipe, you'll need to split this step up into two bags), and shake to combine well. Spread the mixture onto a parchment lined baking sheet and bake for 20 minutes.
*You can use this time to clean your food processor… I'm a clean as you go kind of person :-).
Meanwhile, combine all of the remaining ingredients in a large mixing bowl. Using a large whisk, mix to combine. Once the roasted potatoes and beets have cooled some, add them to the bowl and toss to combine thoroughly. Reduce the heat of your oven to 350 degrees.
Pour the entire mixture into a greased 9×13 pan and bake for 45 minutes.
---