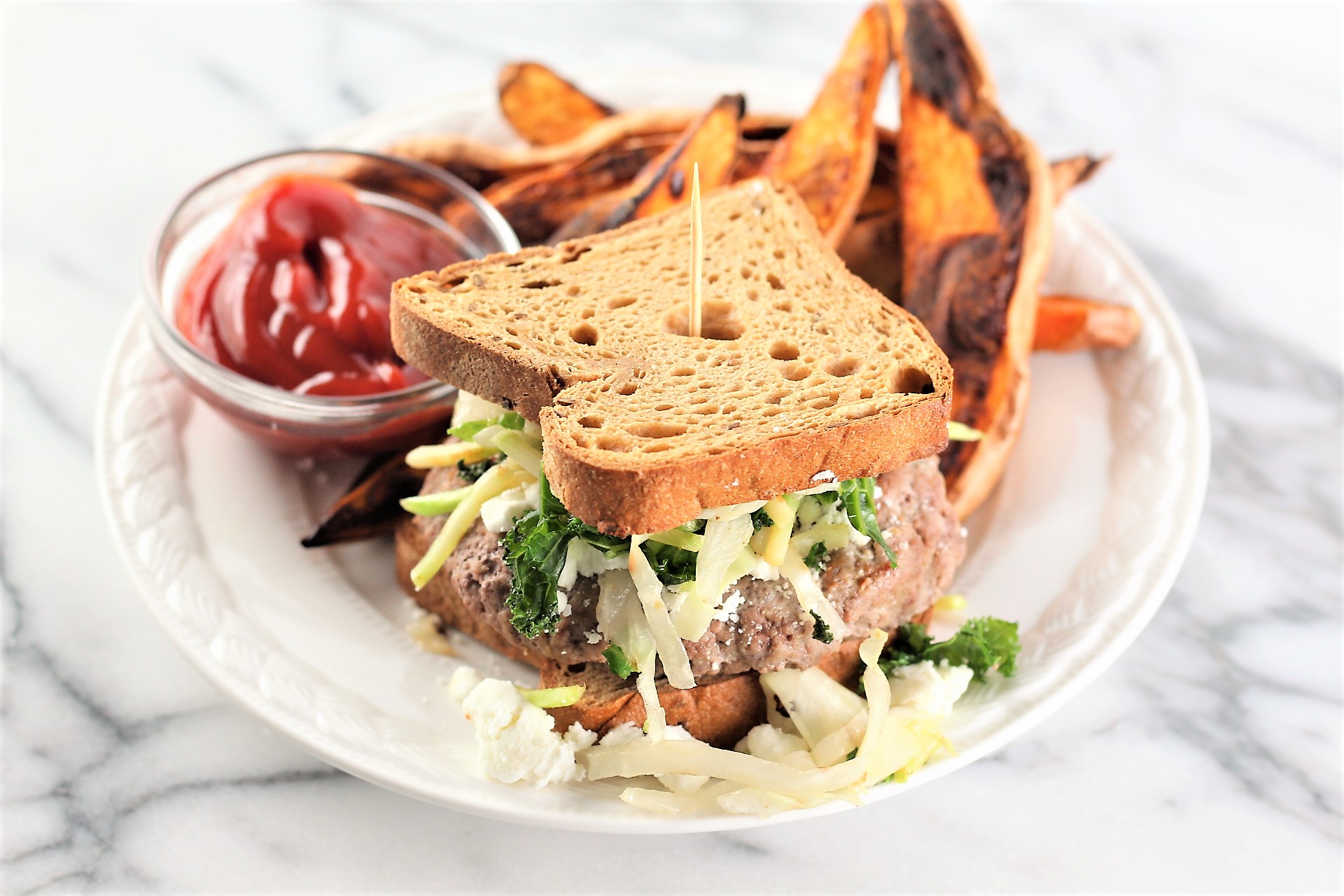 Confession: I'm about as far from a "grill master" as you can get. And while my husband is actually quite good at it, right now we only have a small charcoal grill that is a lot of hassle. So, needless to say… we don't grill a lot.
These Skillet Burgers are how I manage to serve my family a great hamburger without a fancy grill to use. And even if you love grilling, these are great for a rainy day meal, when you don't feel like getting soaked just for a decent hamburger.
Quinoa flour (see recipe below) is a great alternative to processed gluten free crumbs. (We eat gluten free in our house because my husband has Celiac disease.) But if you don't need to eat gluten free or don't have quinoa flour on hand, any whole grain bread crumbs are a great substitution.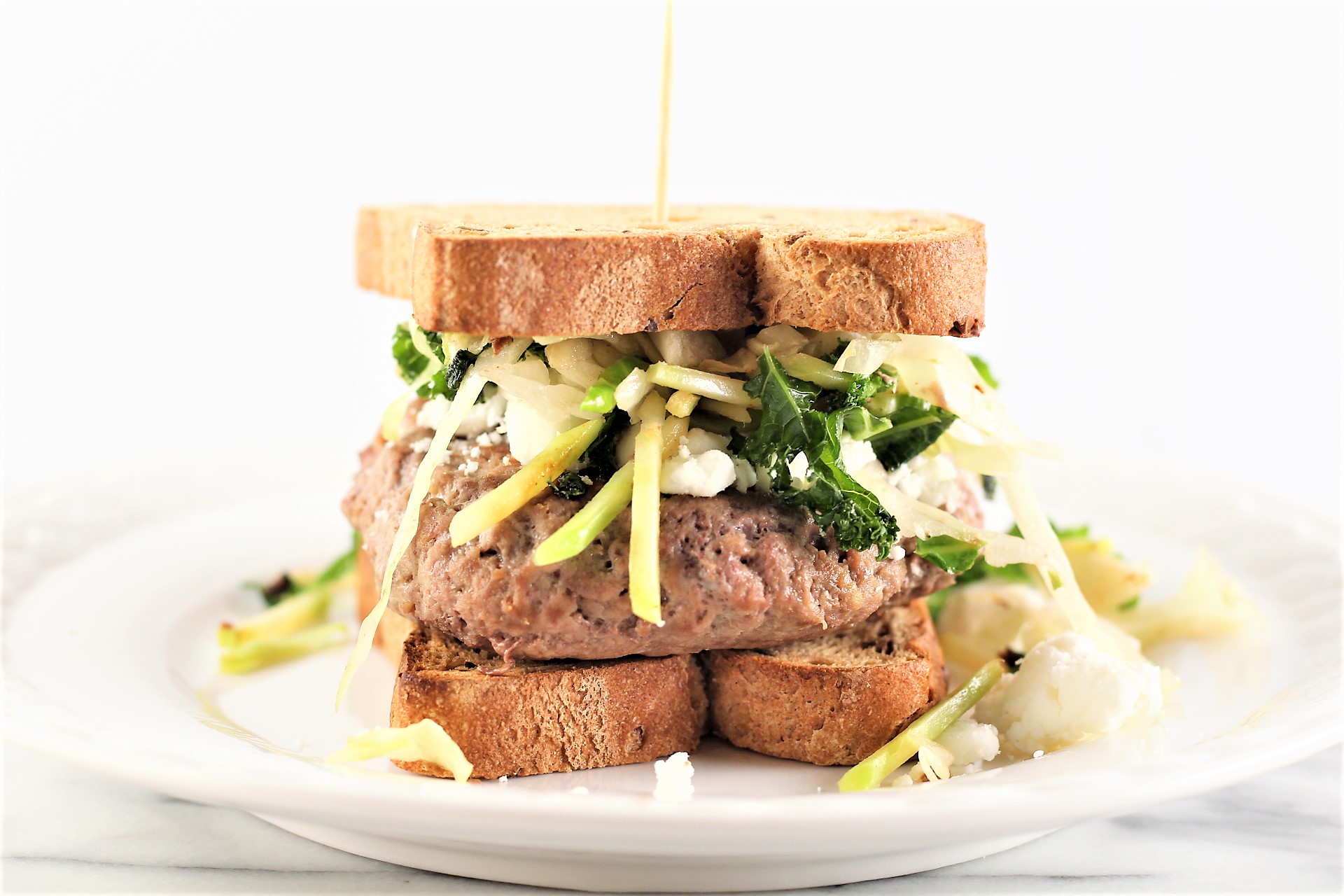 ---
Skillet Burgers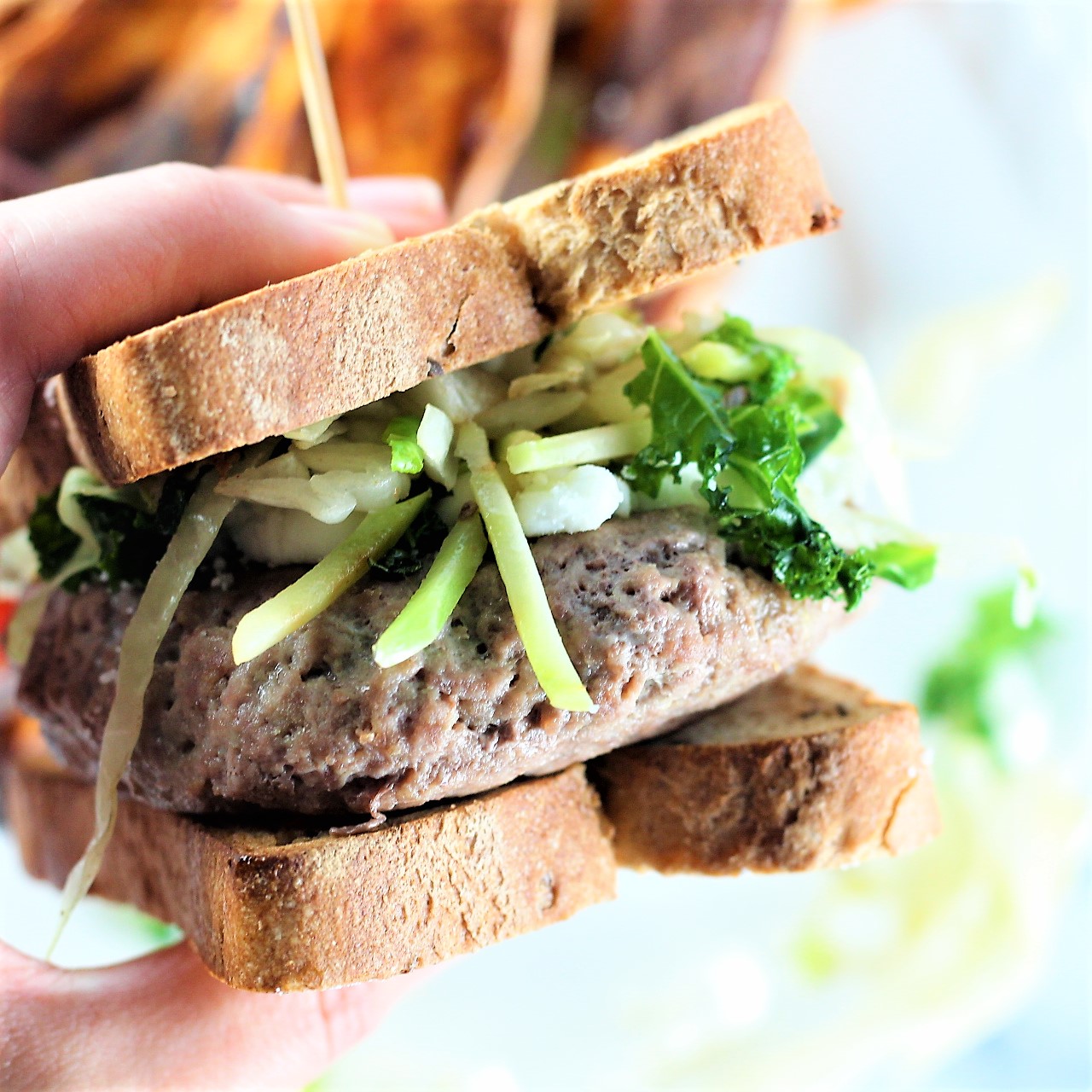 Yield: 4 burgers
1 pound ground beef
1 Tbsp worcestershire sauce
1 egg, beaten
1/2 tsp salt
1 Tbsp garlic powder
2 Tbsp quinoa flour
Preheat a large skillet over medium high heat. Add all of the ingredients to a large bowl, and mix to fully combine. (It works best if you use your hands here. Don't be afraid to get a little messy!) Form meat mixture into four equal sized patties. Add the patties to your preheated pan and cook for 5-6 minutes on each side.
Note: It's important to make sure your pan is really hot before adding the patties. I usually like to let my pan heat for a good 10 minutes before adding the patties.
Remove your burgers from the pan, and assemble with your choice of buns and toppings. Serve with some crispy potato wedges and enjoy!
Check out these other great dinner recipes