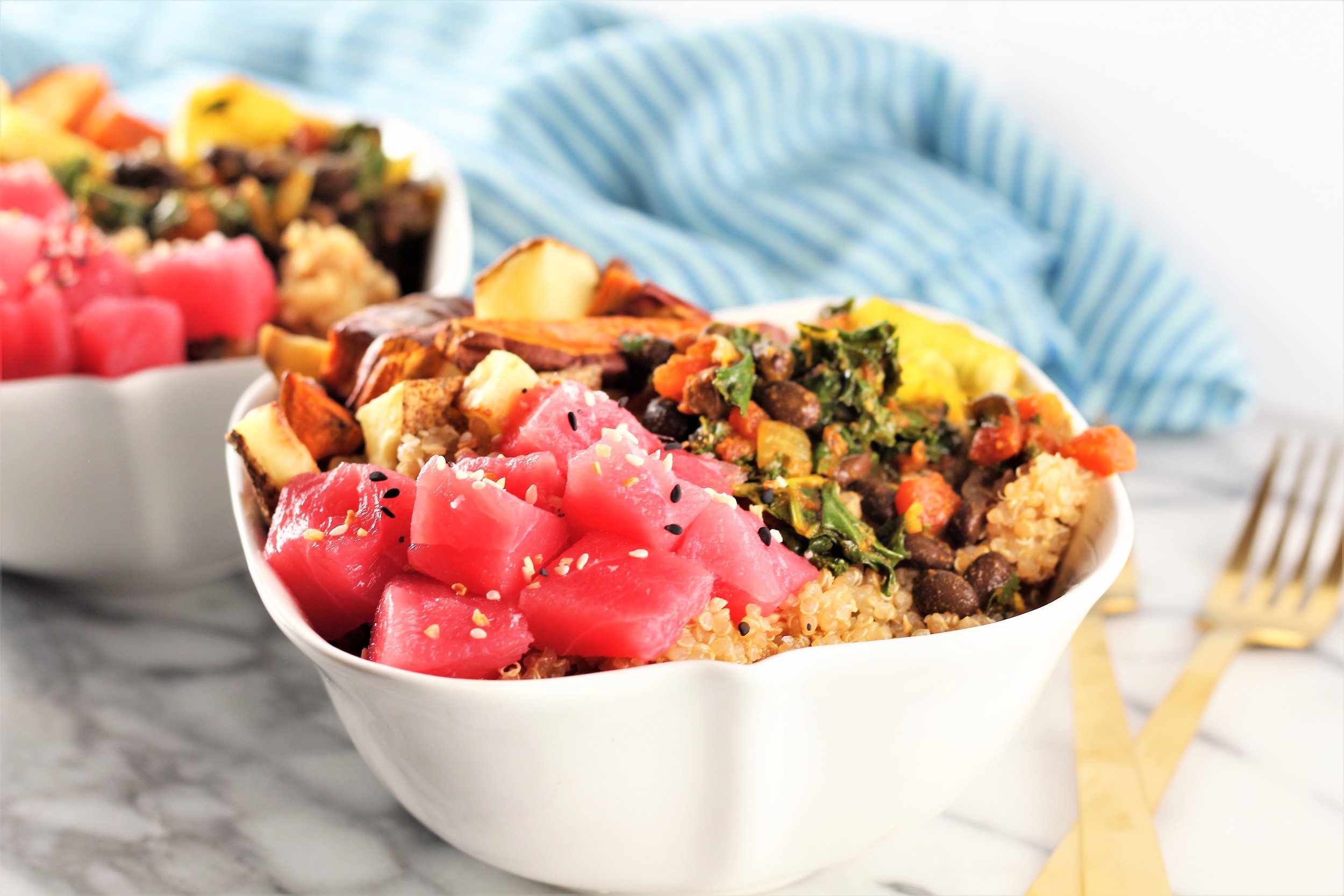 This recipe for Superfood Poke Bowls happened by complete accident, but it turned out so well, I just had to share it with the world. You can also thank the meltdown that my two year old had that day that led to an early bedtime, and thus my desire to treat myself to a gourmet dinner!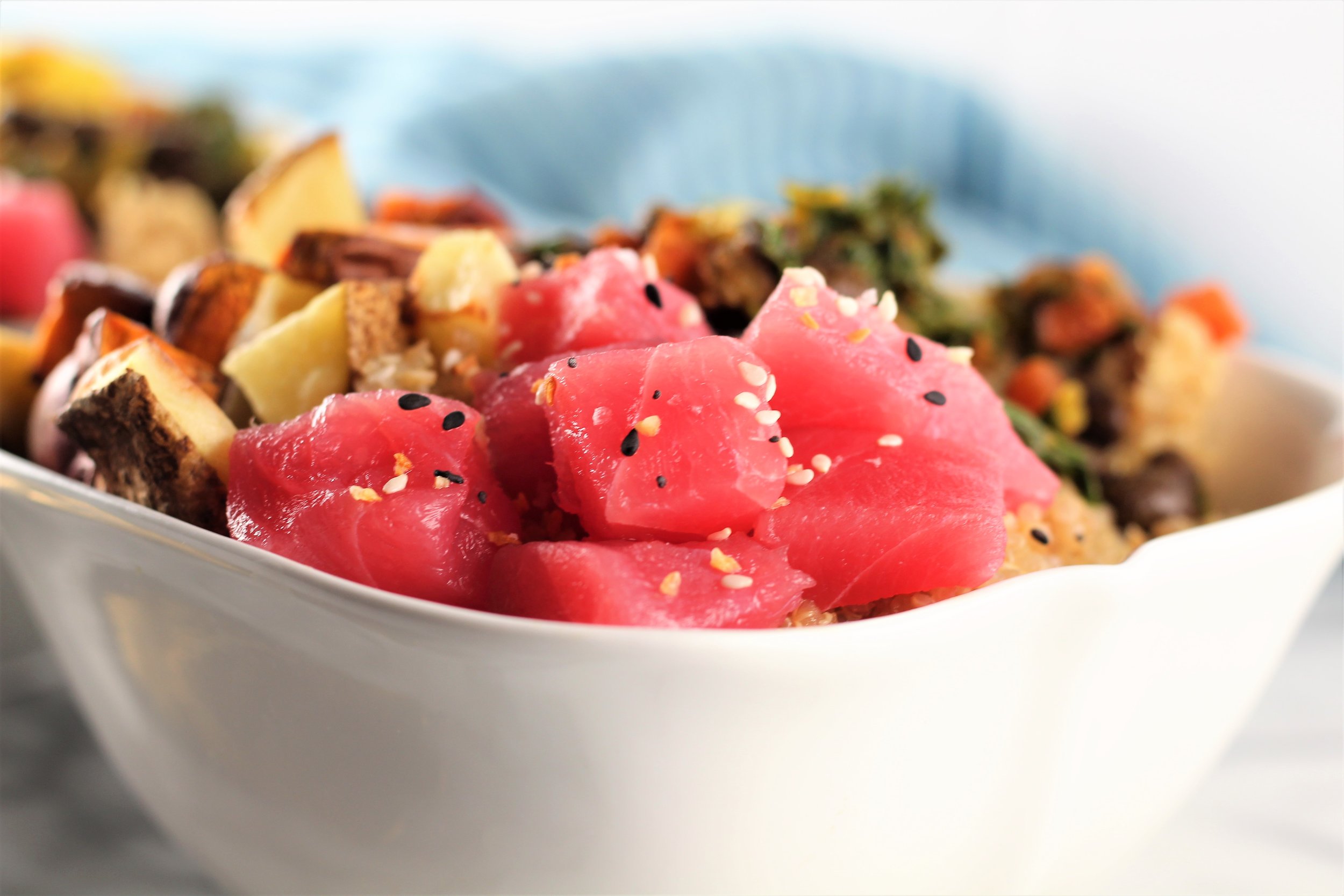 ---
Superfood Poke Bowls
1/2 yellow onion, diced
Avocado oil
1 Tbsp minced garlic
3 cups kale leaves, torn into small pieces
1 15oz. can diced tomatoes
1 15oz. can black beans
1 tsp turmeric
1/2 tsp black pepper
4- 6 oz. tuna steaks
3 cups cooked quinoa
2 Tbsp tamari sauce
Optional: Additional roasted root veggies (I love roasted potatoes for this dish)
Pre heat a large skillet over medium heat. Add 1-2 Tbsp avocado oil to the skillet to coat the bottom. Add diced onion to the pan and let saute for 5-10 minutes until the onions start to soften. (You can let these go longer if you want more carmelized onions.)
Next, add in the garlic, and saute it with the onions for another 5 minutes. The, add in the kale leaves, black beans, tomatoes, turmeric, and black pepper. Stir to combine and saute for an additional 5-10 minutes to let the kale leaves wilt and the flavors combine. Remove the veggie mixture from the skillet into a bowl and set aside.
Combine the cooked quinoa and tamari sauce and stir to combine. Divide the quinoa into 4 bowls. Top each bowl with 1/4 of the turmeric veggie mixture. Then divide your roasted veggies between all four bowls (if using).
Finally, cut your raw tuna steaks into bite-size pieces and add to each bowl. Add desired seasonings (My favorite is Trader Joe's Everything but the Bagel Spice.) and enjoy!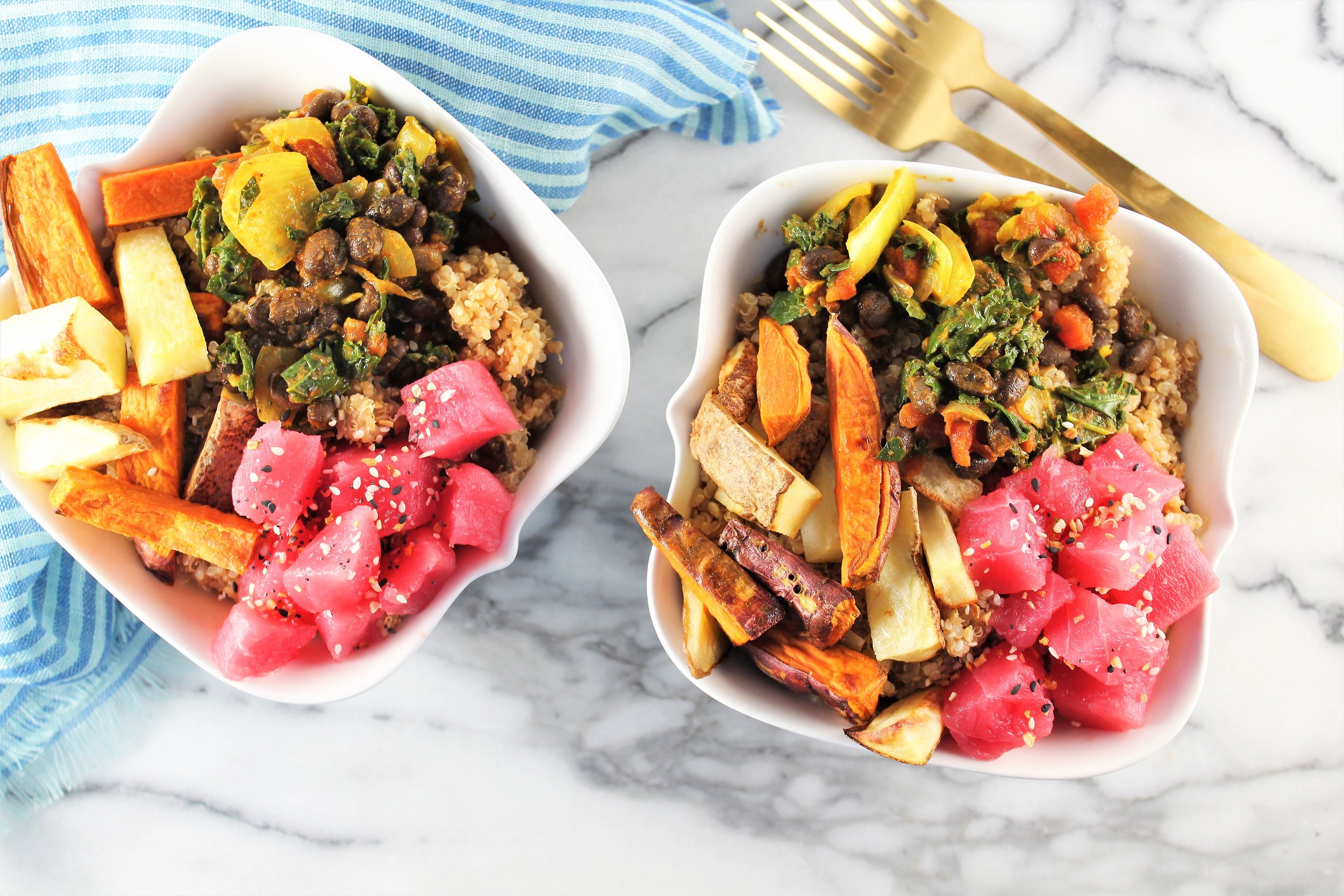 ---
---