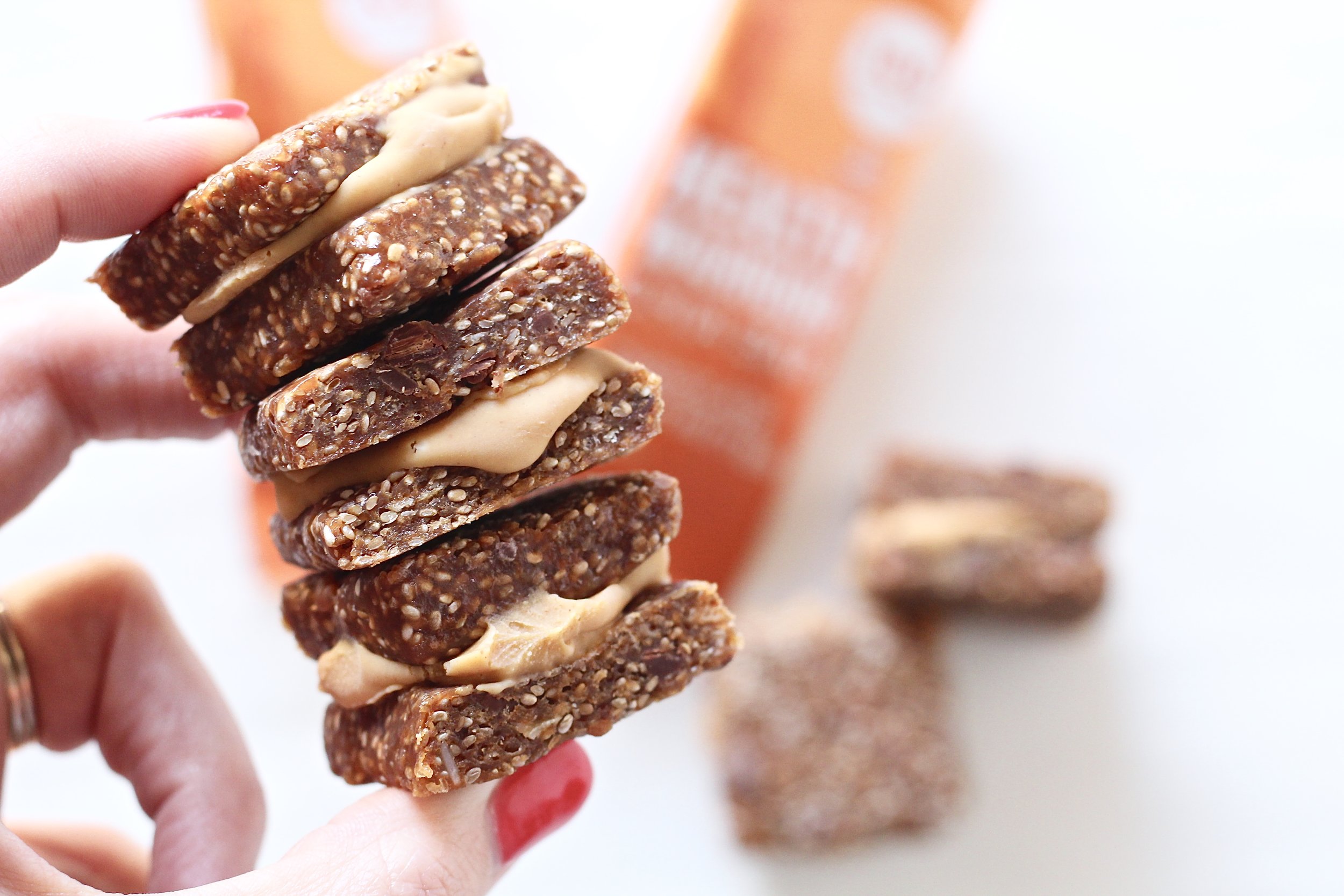 This post for 19 quick and easy ways to satisfy a sweet tooth was sponsored by Health Warrior. All thoughts and ideas are my own.
---
How do you satisfy your sweet tooth?
But before you answer… I'm not talking about a "less guilty" way to satisfy a sweet tooth.
When you have a sweet tooth, eat something sweet! BUT, it doesn't have to be a big piece of cake, a cookie as big as your face, a double ice cream sundae, etc.
There's a happy medium between eating a sweet treat that actually sounds good, tastes good, AND won't leaving you feeling sluggish and blah afterwards.
As a diabetic, I feel the ramifications of this a little more acutely than the average person, but you get the idea.
So, anyways, I'm thinking of a real life "I want to eat something sweet" type of scenario. You just want something quick and easy that will bring a smile to your face. There's many ways to do this that taste amazing, AND don't involve diet products or convincing yourself that ignoring it will make it go away… o, and that you can have ready in under 10 minutes… because while a fresh baked cookie sounds nice, sometimes this mama just isn't up for that 🙂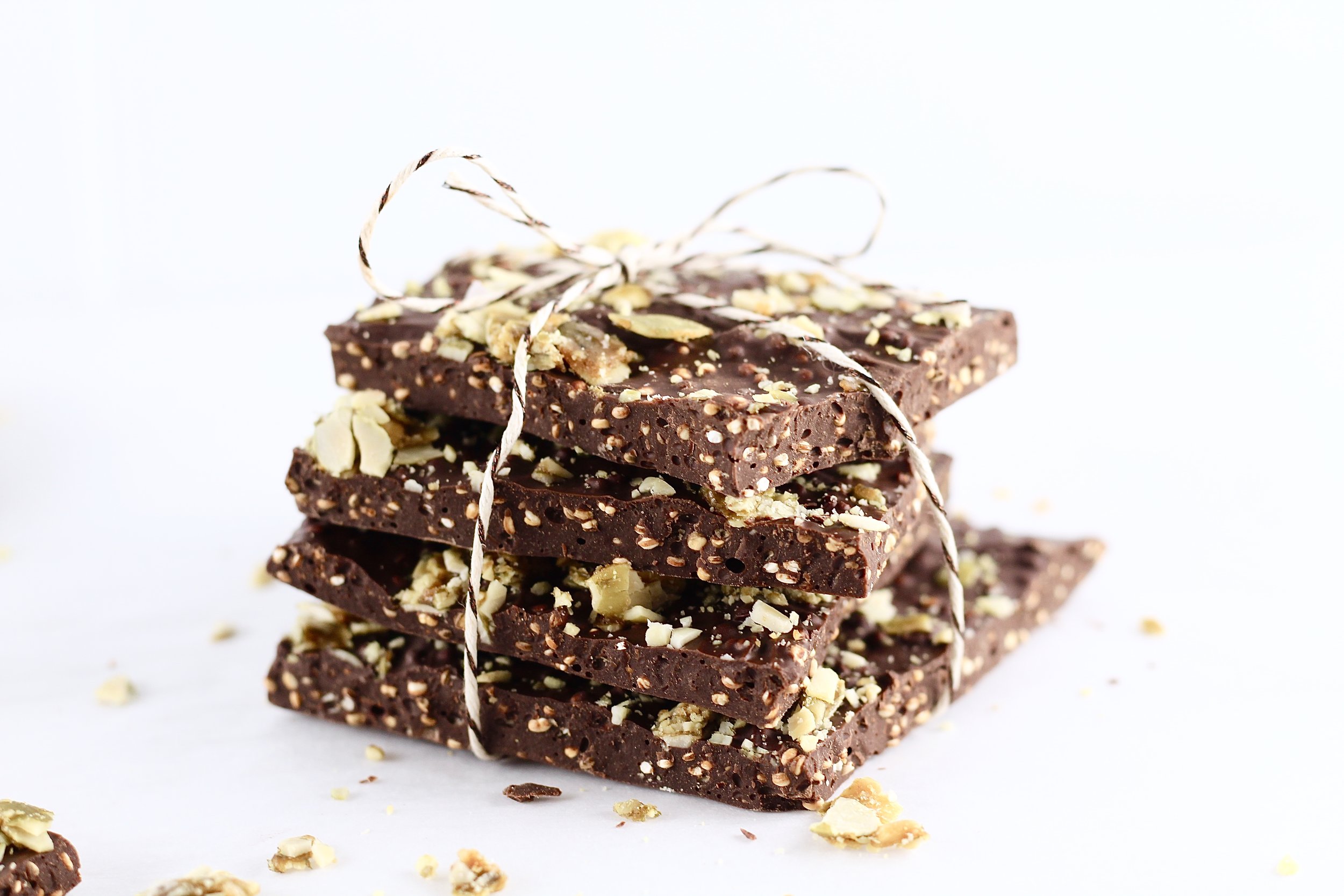 ---
19 quick and easy ways to satisfy a sweet tooth
1) Make a quick batch of chocolate covered strawberries.
All you need is a few beautiful berries, or any other fruit you may like, and some chocolate chips. Melt the chocolate chips in your microwave and dip away!
2) Grab whatever nuts or dried fruit you have in the pantry and make a quick trail mix.
This is my favorite combination. You can even make some extra to have on hand for snacks the rest of the week.
3) Spread some peanut butter on top of a Health Warrior Chia Chocolate Peanut Butter Bar.
This may be my favorite flavor of chia bar they make and the added nut butter is pure perfection.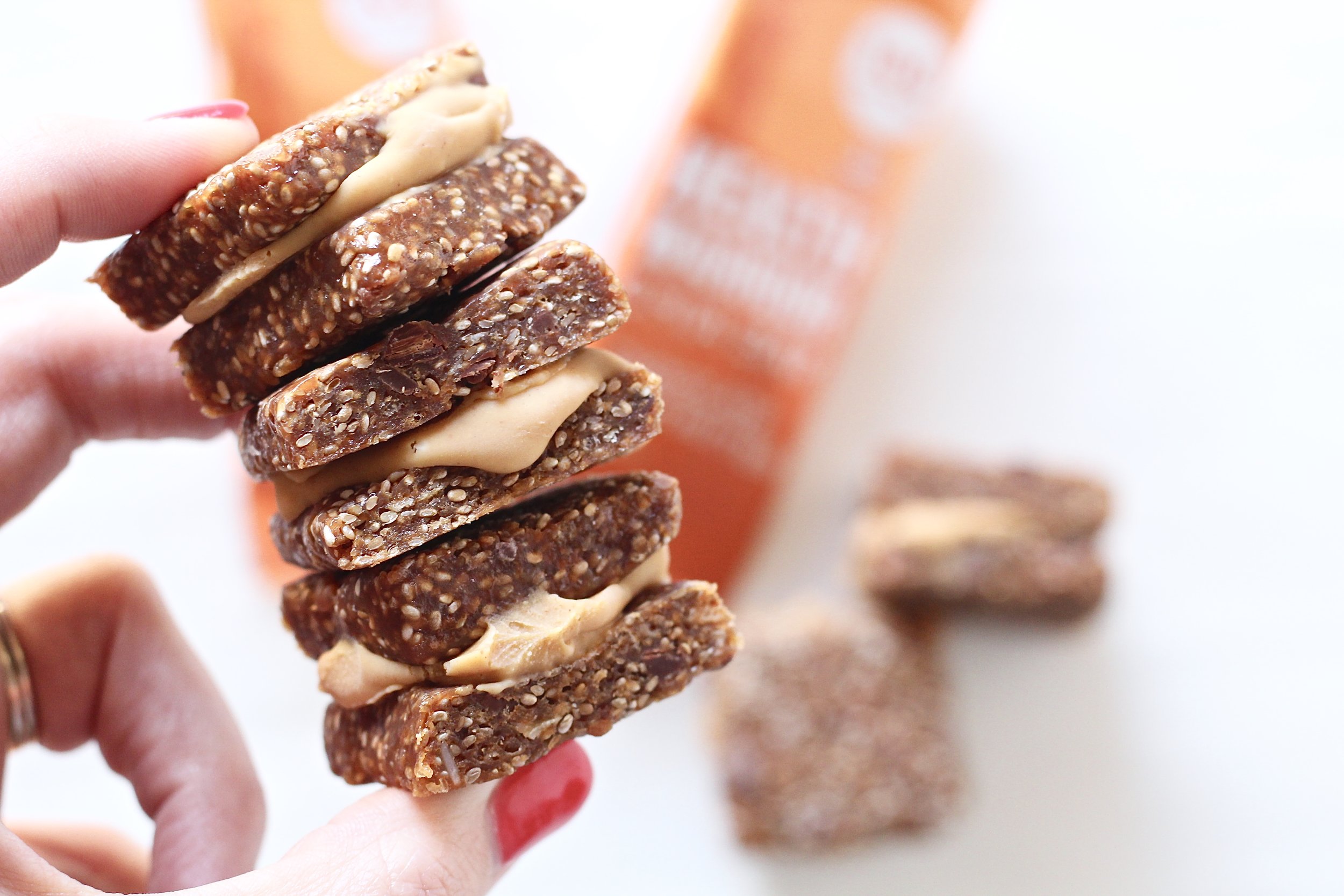 4) A handful of blueberries.
Blueberries are hands down my favorite fresh fruit to eat. They're super convenient and taste amazing!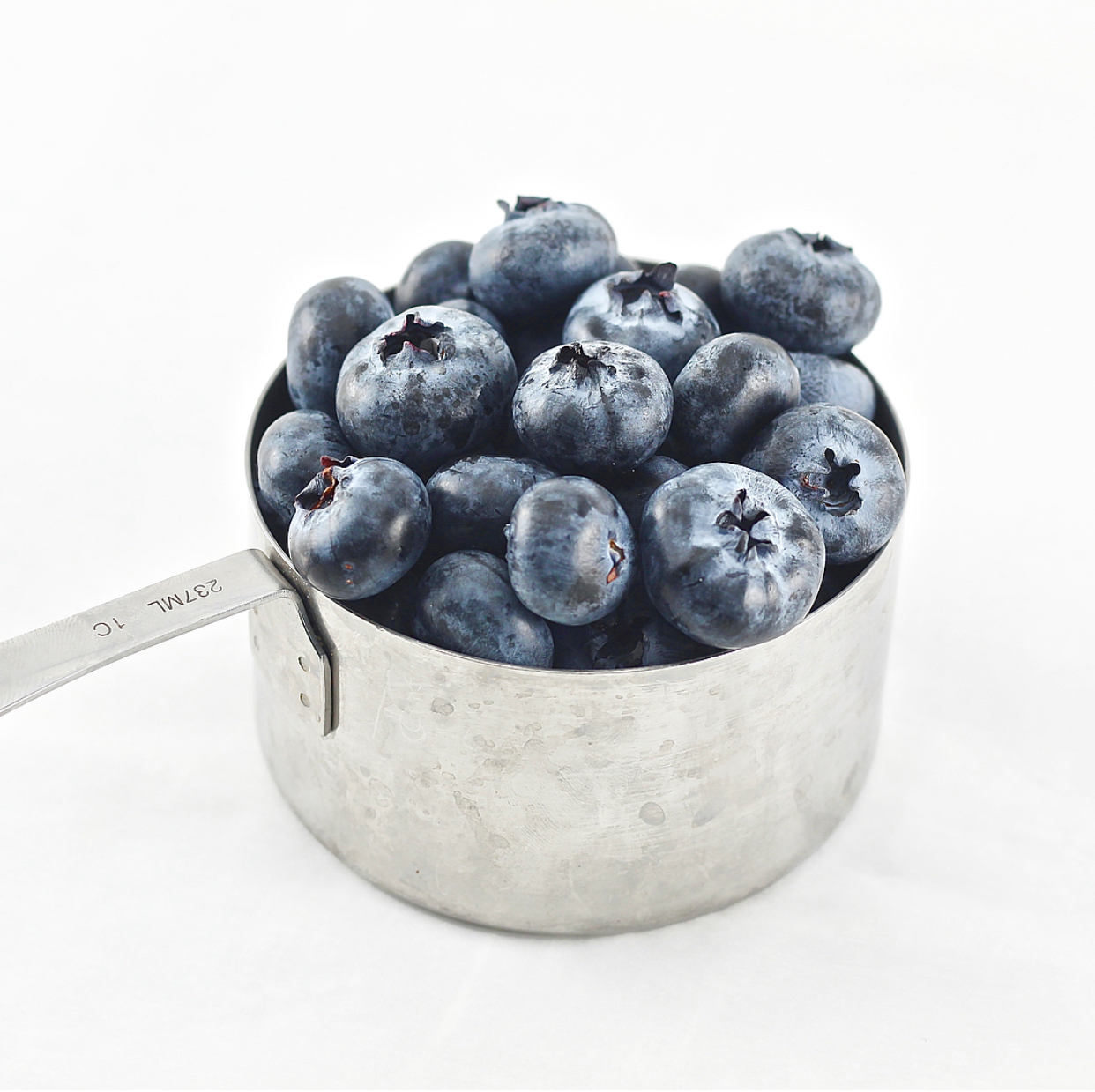 This one will take longer than the 10 minutes I referenced above since it needs to chill, but the actual activity of making it is less than 10 minutes.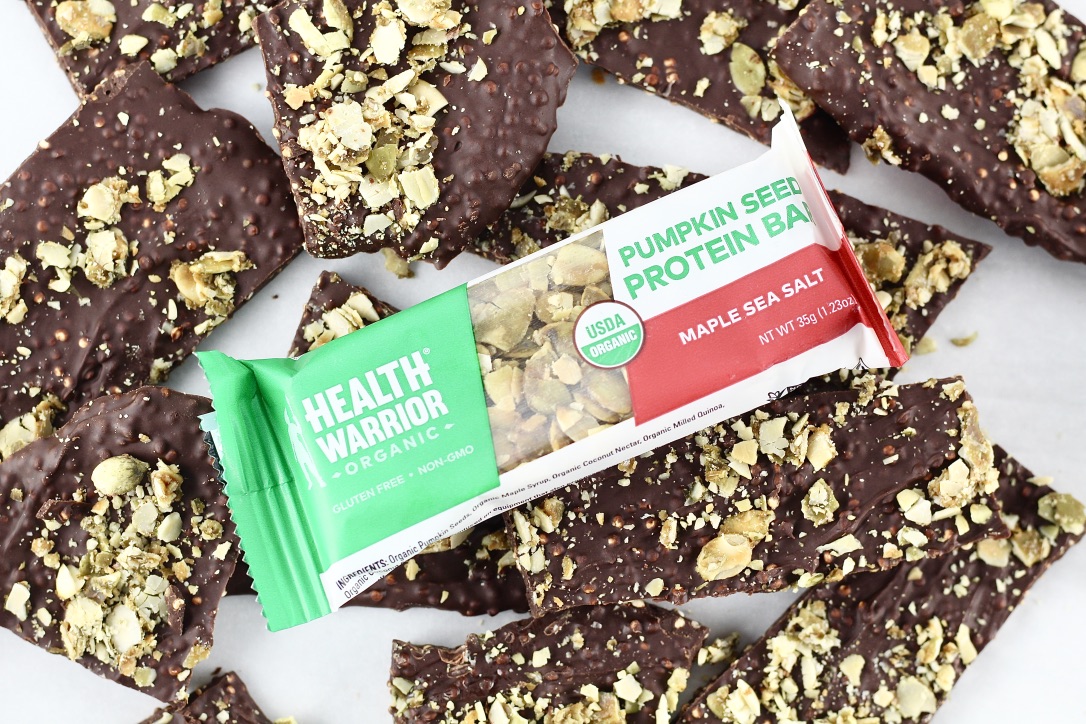 6) Pop some popcorn and drizzle some peanut butter and cocoa powder on top.
Trust me, you'll thank me on this one. You can make it from scratch on the stove or just use your favorite microwave popcorn.
7) Dark chocolate squares.
Enough said :-). But keep in mind if you're wanting the "healthy" dark chocolate (the kind that's been studied in research articles and proven to have health benefits) you'll want to pick one with 70% cocoa or higher.
8) Chocolate covered frozen banana.
If you're like me, you have a random assortment of frozen banana pieces your kids didn't finish in your freezer. Take one out and dip it in chocolate or smother it with nut butter.
9) Health Warrior Chocolate Chip Cookie Dough Bar.
Another favorite flavor of mine, that ACTUALLY tastes like cookie dough.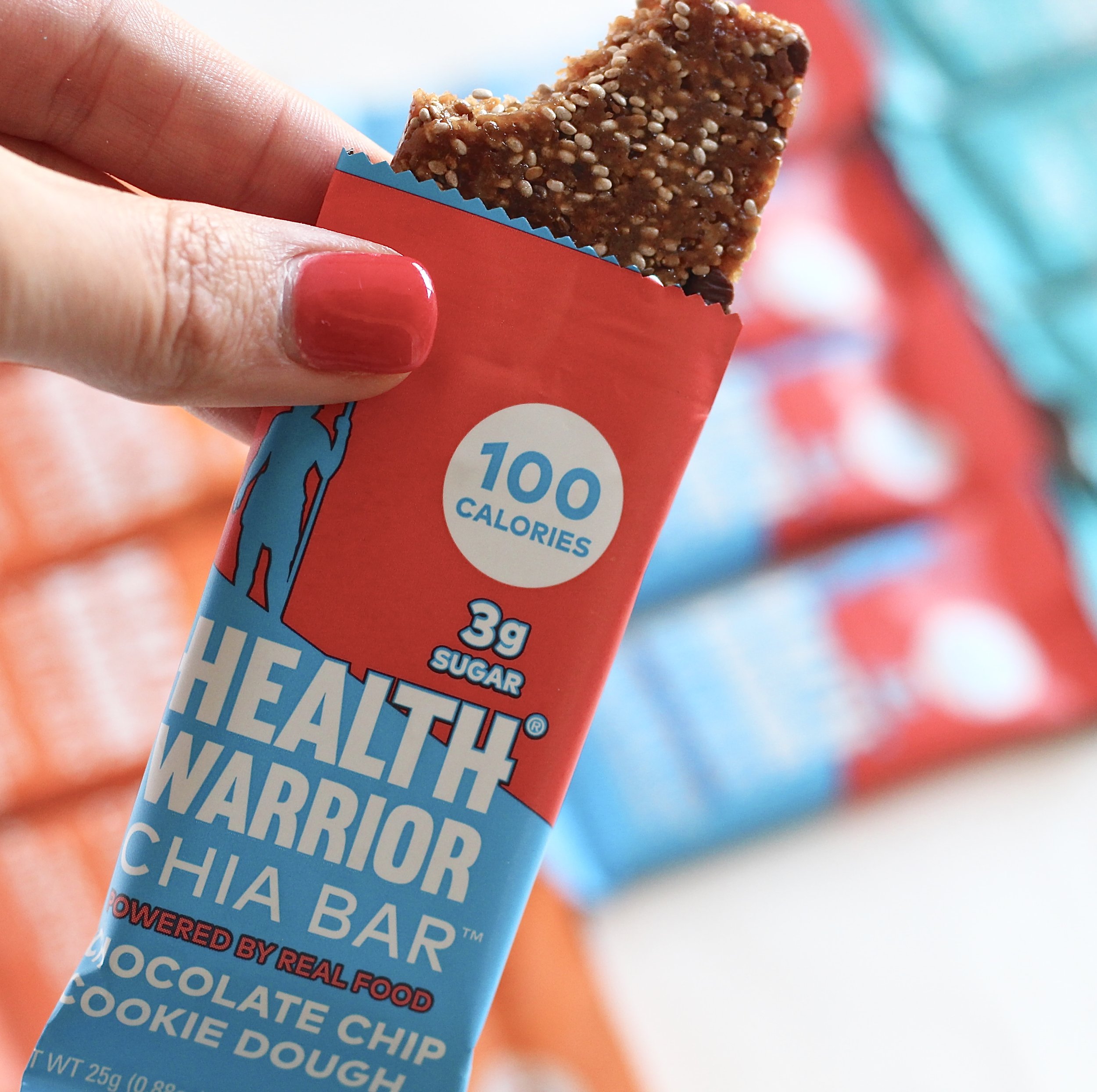 Pick a fruit and a liquid and blend, and you're done.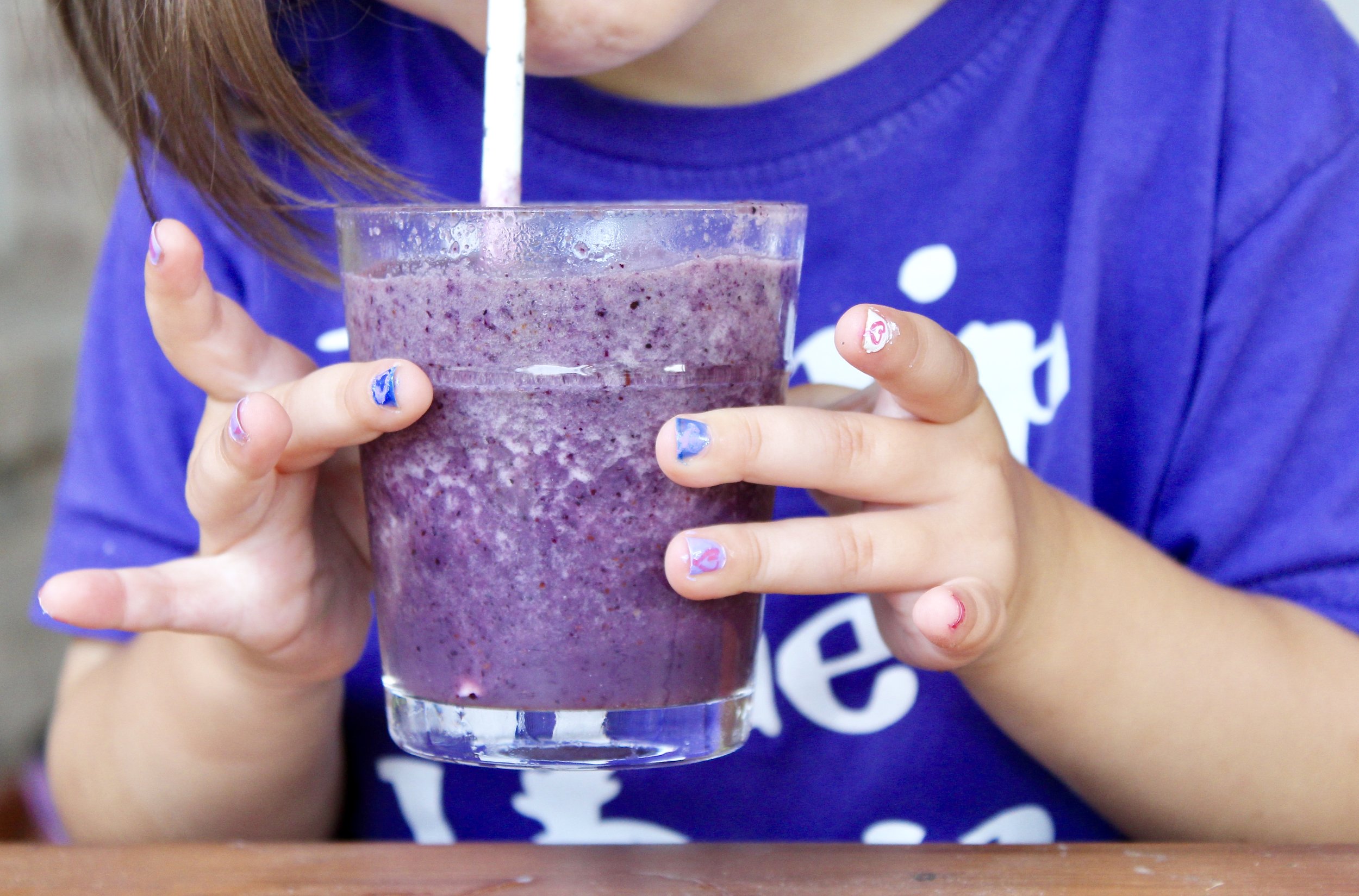 Trust me, you haven't lived until you've grilled your PB&J.
12) A small bowl of breakfast cereal with milk.
Isn't breakfast cereal at night one of the most comforting foods ever? Here is how I pick breakfast cereal for my house.
13) Drink some chocolate milk.
My children would have no problem with this one 🙂
14) Yogurt and granola.
If you like a good texture variety in your evening snacks (or whenever), yogurt and granola is a great way to get your taste buds singing.
15) Hot chocolate.
Especially if it's cold outside, you really can't beat a warm mug of hot chocolate.
This used to be one of my favorite late night snacks to make when I was up nursing both of my girls.
17) Health Warrior Caramel Sea Salt chia bar.
These chia bars are great for grabbing and eating on the go or just for a quick snack at home before bed.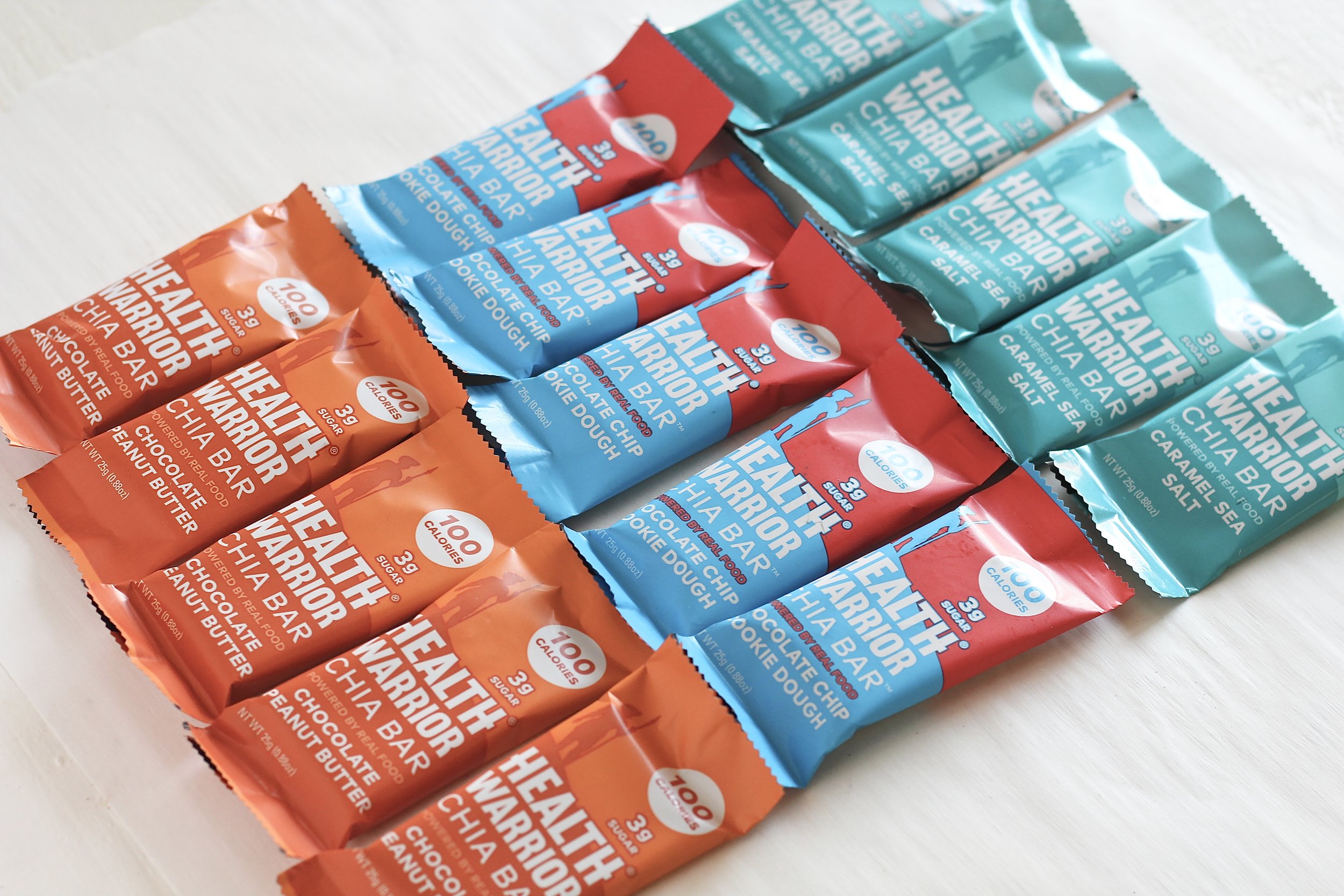 This one is especially fun to do with the kids. Let them drizzle and drop their toppings and enjoy a fun sweet snack.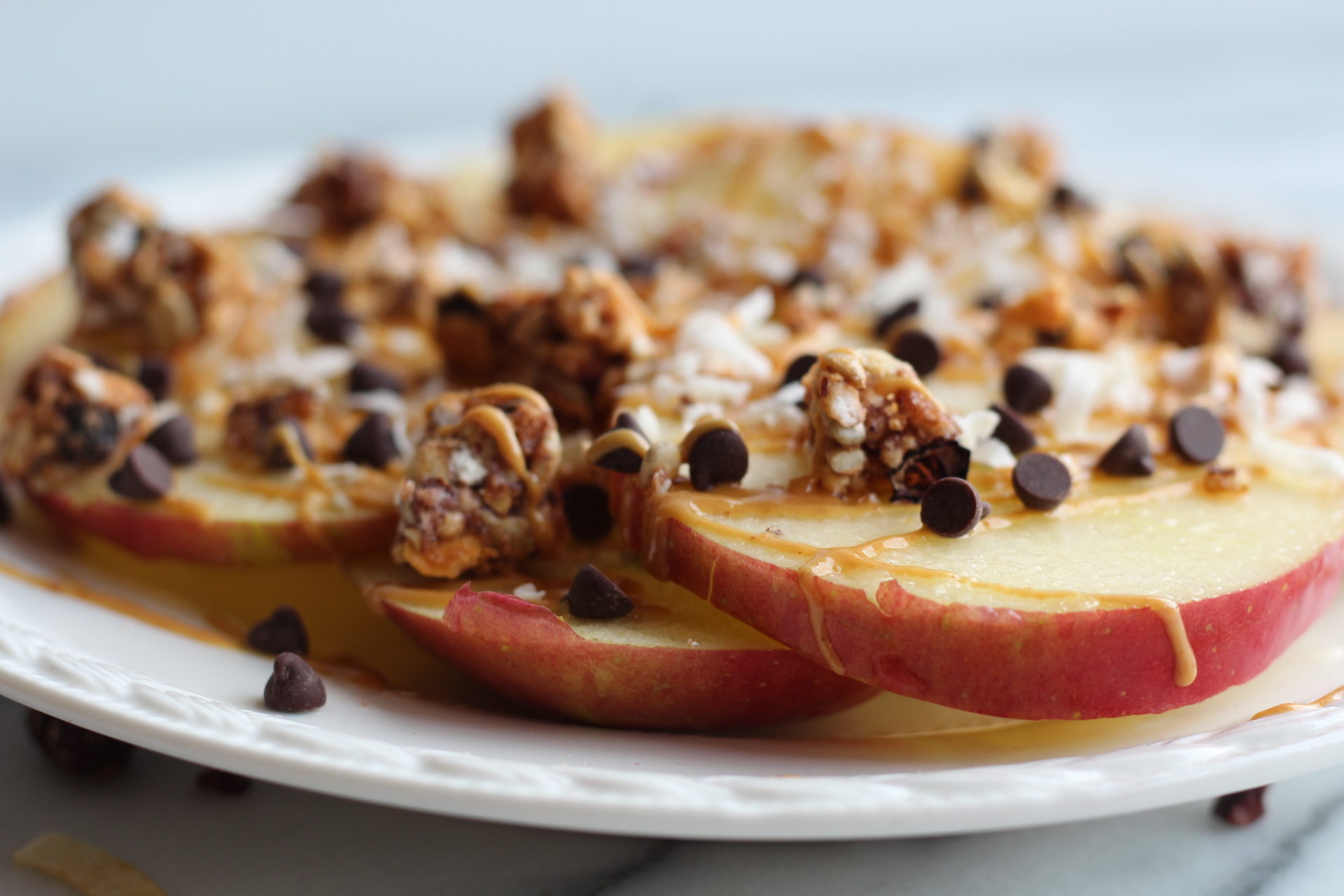 Obviously, this one takes some planning ahead, but next time you're baking anything, store a few extras int he freezer once they're done or just make a double batch token on hand for later.
---
Now that you're fully prepared to satisfy your sweet tooth the next time it hits, make sure to try outthe new Health Warrior dessert variety pack . I love that that the in the pack do not contain a long list of complicated ingredients and the protein in them comes from whole foods like chia seeds and pumpkin seeds. Use the code 'milknhoney20' for 20% off on Healthwarrior.com.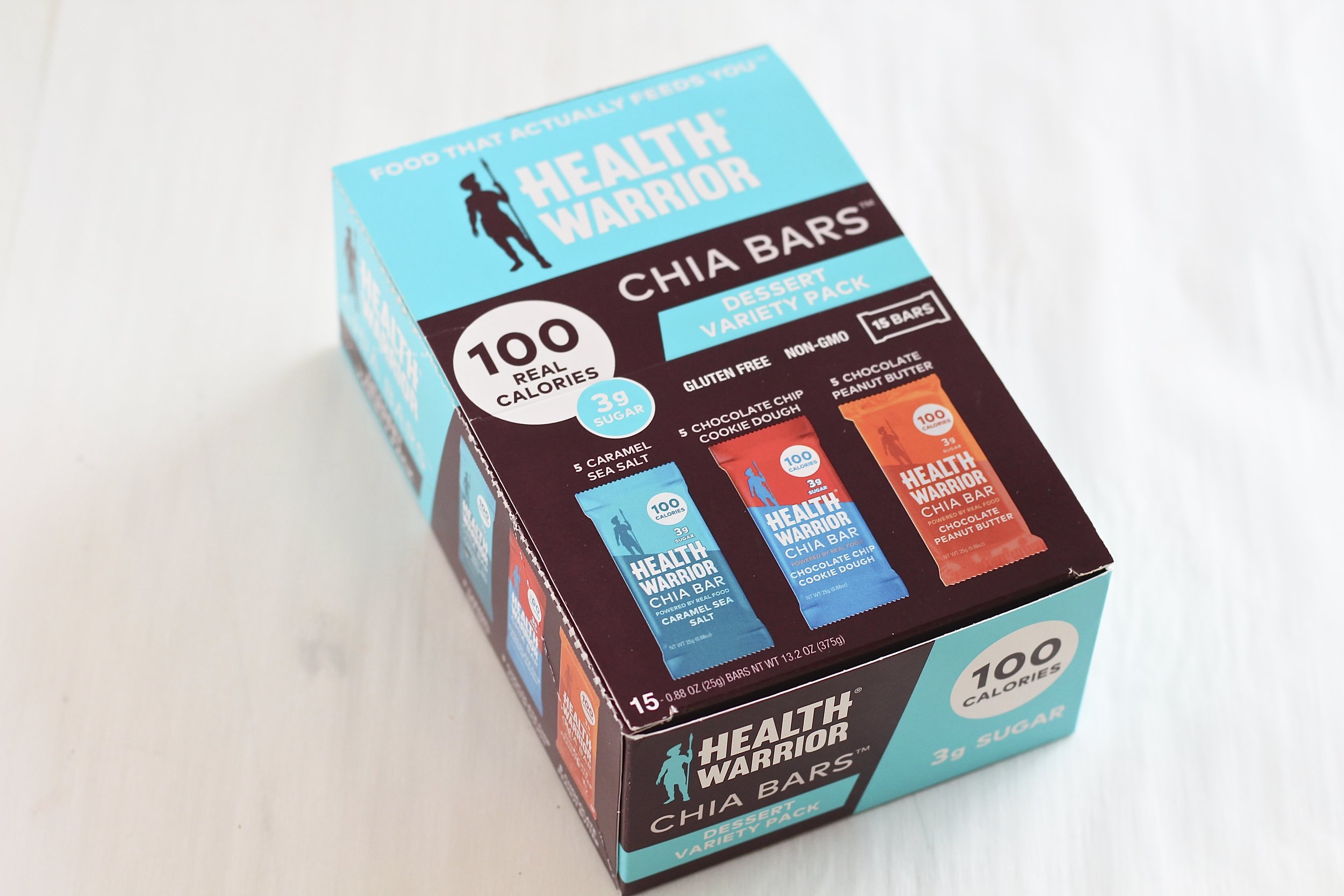 ---