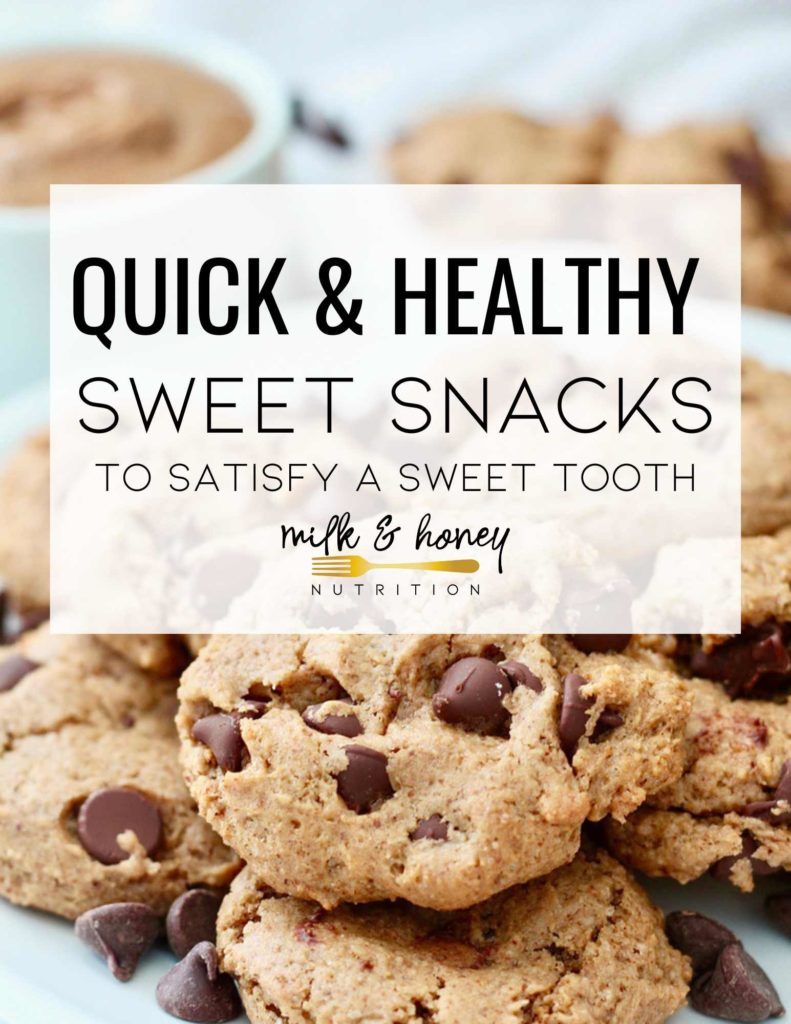 Keep reading for some great ideas to atisfy your sweet tooth with these healthy sweet snacks.
There's a happy medium between eating a sweet treat that actually sounds good, tastes good, AND won't leaving you feeling sluggish afterwards.  Keep reading for some easy healthy sweet snacks!
Healthy snacks for a sweet tooth
Many people think that it's somehow wrong to gave a sweet tooth or that it should be ignored. But, that's actually not the case. As we'll discuss below, it's pretty normal to have a desire for something sweet.
And, there's lots of delicious ways to truly satisfy a sweet tooth with some quick sweet snacks.
Why do I crave sweets?
Sleep deprivation and stress are major reasons why individuals crave sweets. Your body goes into survival mode. Unconsciously, your brain craves a sweet treat to try and fight off stress and lack of sleep with a quick burst of energy and happiness. 
Lack of sleep and cravings
There is a direct relationship between quality of sleep, duration, and diet. Sleep deprivation causes hunger hormones (called ghrelin and leptin) to become out of balance, leading to an increased desire for foods high in fat and sugar.
When someone is sleep deprived, they're likely to crave quick sources of energy such as sweet, salty, and starchy foods because your body is subconsciously trying to make up for a lack of energy. And, a high sugar intake can be related to a lighter and less rejuvenating sleep. 
Stress and cravings
Stress influences our food choices and eating behaviors. Cortisol (a hormone) gets released during times of stress, and is associated with hunger, cravings, and overeating. 
The appetite stimulating hormone called ghrelin also gets released during stressful situations as your body is attempting to relieve stress by eating. Leptin, the hormone responsible for satiety (that feeling of fullness), decreases during times of stress. Both appetite hormones are responsible for strong cravings that may make you feel out of control around food. 
How to stop sugar cravings
But, craving sugar is normal. It is perfectly okay to enjoy sweets occasionally. As previously mentioned, sleep deprivation and stress can lead to sugar cravings.
In addition to eating one of my healthy sweet snacks for a sweet tooth, try taking a short walk or a power nap next time a sugar craving hits. 
Sweet snacks that are good for you
When you have a sweet tooth, eat something sweet. BUT, it doesn't have to be a big piece of cake, a massive cookie, a double ice cream sundae, etc.
As a dietitian living with diabetes myself, I feel the impact of this more than the average person, but you get the idea.
In a real life "I want to eat something sweet" type of scenario, you likely just want something quick and easy that will bring a smile to your face. There's many ways to do this that taste amazing, AND don't involve diet products or convincing yourself that ignoring it will make it go away.
What are healthy sweet snacks?
Healthy sweet snacks should satisfy your sweet tooth without an energy crash.
Ideally we want our snacks to provide a decent amount of protein, fiber, or both. My recommendation is that a snack provide one or more of the following:
5g or more fiber
5g or more protein
<10g added sugar
The snacks below are delicious and simple.
Healthy sweet treat ideas
Below are some healthy sweet tooth craving options. Remember to think outside the box some. There's so many different ways to truly satisfy a sweet tooth and nourish your body at the same time.
Chocolate covered strawberries
Trail mix
Handful of blueberries
Grapes with dark chocolate
Popcorn with flavorings
Dark chocolate squares
Chocolate covered frozen banana
Smoothie
Homemade PB&J Uncrustable
PB&J Power Bites
Cereal and milk
Yogurt and granola
Hot chocolate
Cinnamon toast
Apple nachos
Low sugar nutrition bar
Fresh fruit with dip
High protein cookies
No-bake treats
1. Chocolate covered strawberries
All you need is a few beautiful berries, or any other fruit you may like, and some chocolate chips. Melt the chocolate chips in your microwave and dip away!
2. Trail mix
Grab whatever nuts or dried fruit you have in the pantry and make a quick trail mix. You can even make some extra to have on hand for snacks the rest of the week. 
 3. A handful of blueberries
Blueberries are one of my favorite fresh fruits to eat. They're super convenient and taste amazing.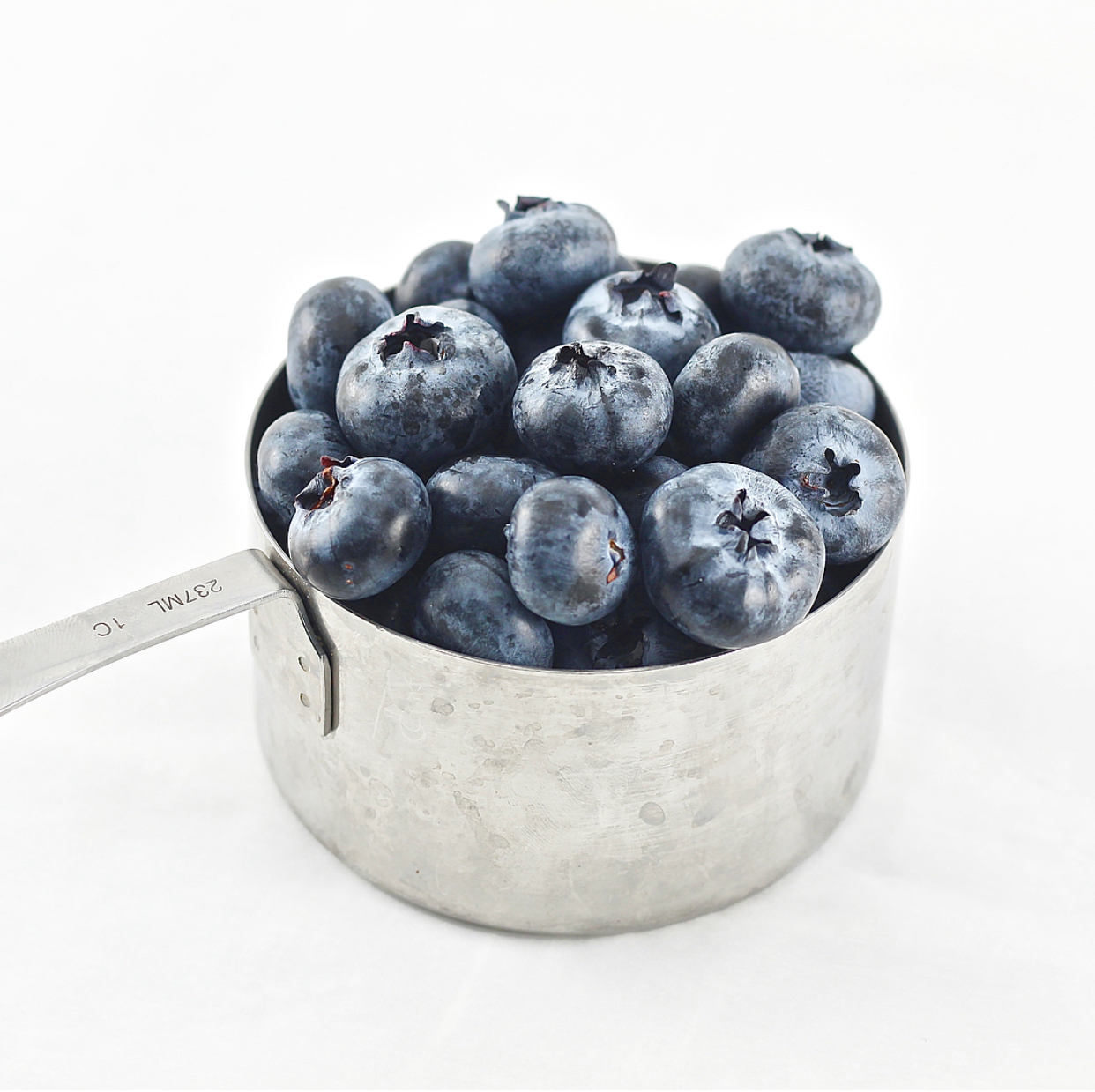 4. Grapes with dark chocolate
Grapes are a delciiously sweet fruit option and paired with dark chocolate (like the recipe) below provide a snack with no added sugar and some fiber.
5. Popcorn with flavorings
You can make it from scratch on the stove or just use your favorite microwave popcorn. Adding some additional protein and fiber sources to your popcorn will satisfy your sweet tooth! 
6. Dark chocolate squares
If you're looking to reap the benefits of consuming dark chocolate. that we often hear about, make sure to pick one with 70% cocoa or higher.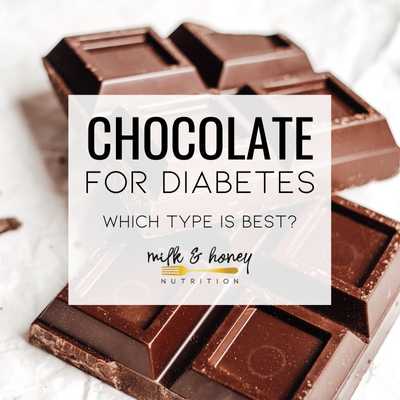 7. Chocolate covered frozen banana
If you're like me, you have a random assortment of frozen banana pieces your kids didn't finish in your freezer. Take one out and dip it in chocolate or add some nut butter.
8. Smoothie
Smoothies are a great healthy sweet snack, and your options are endless! Use what is already in your fridge and get creative.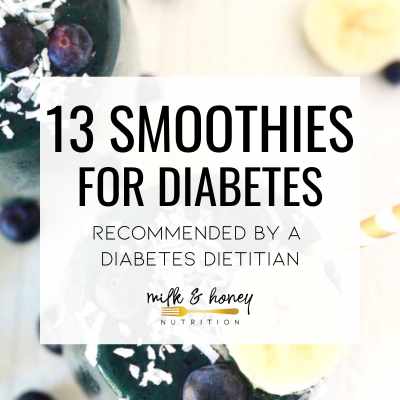 9. Homemade PB&J Uncrustable
There's something so nostalgic and satisfying about a classic PB&J sandwich. Have a little fun and try making your own no sugar added uncrustable at home!
10. PB&J power bites
If you don't feel like making a sandwich, try these no added sugar energy bites. They're simple to make and will keep in your refrigerator (in q sealed container) for a couple weeks.
11. Small bowl of breakfast cereal with milk
Isn't breakfast cereal at night one of the most comforting foods ever? I typically look for breakfast cereals that have more than 5 g of protein and fiber and less than 10 g of added sugar.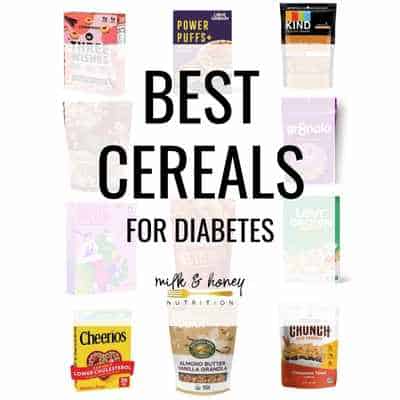 12. Yogurt and granola
If you like a good texture variety in your evening snacks (or whenever), yogurt and granola is a great way to get your taste buds singing. Look for yogurts with higher amounts of protein and lower amounts of added sugar.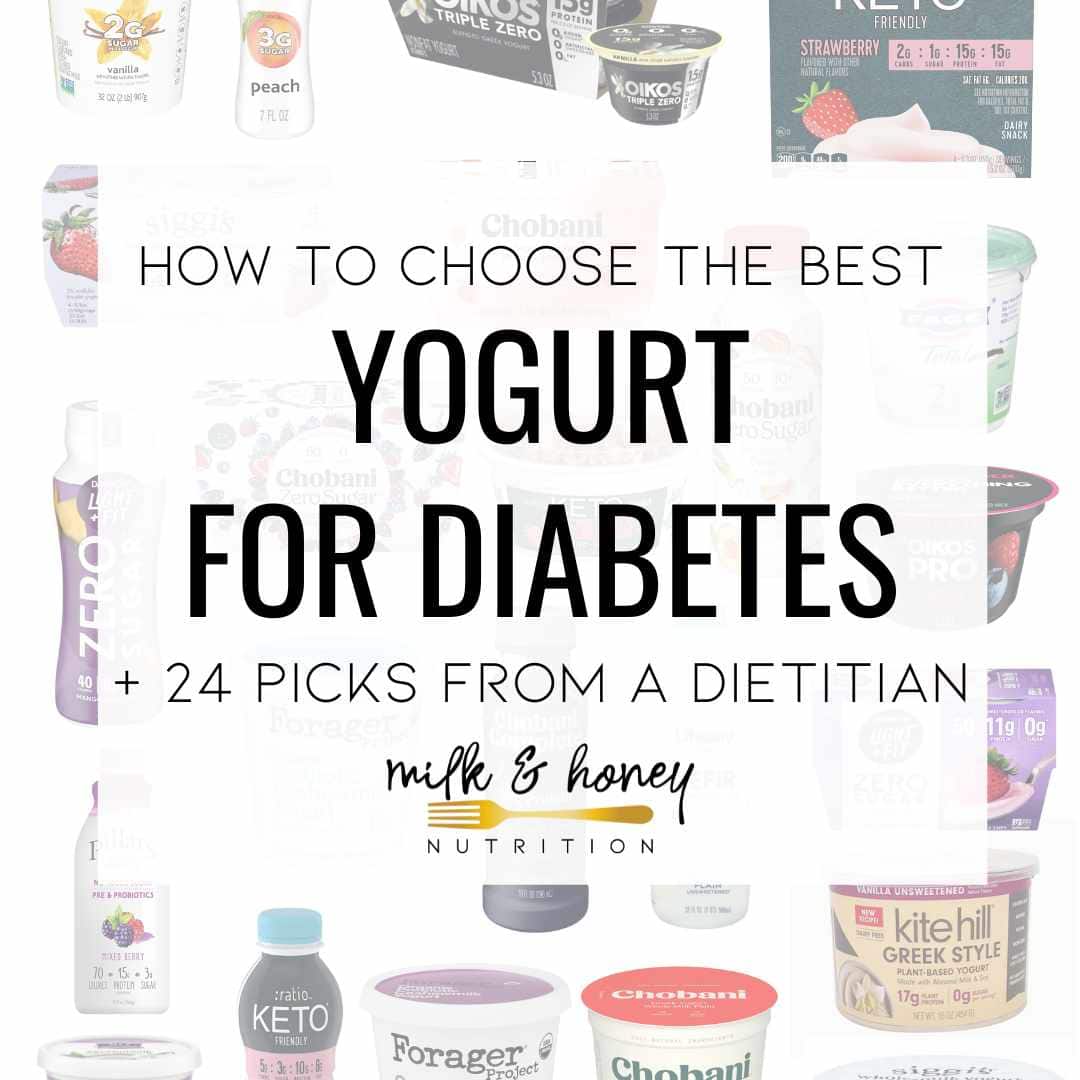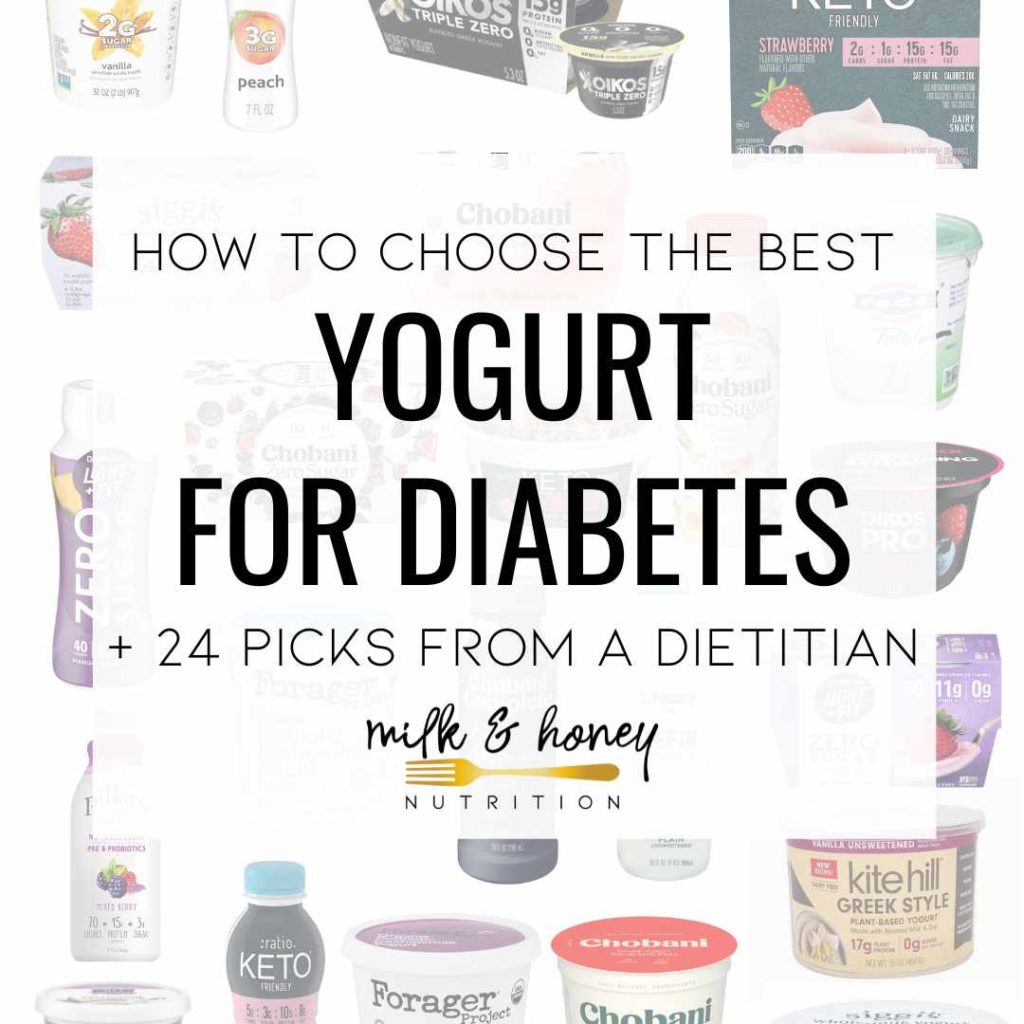 13. Hot chocolate
Especially if it's cold outside, you really can't beat a warm mug of hot chocolate. Add some pumpkin in for added fiber too!
14. Quick and easy cinnamon toast
Grab 2 slices of whole grain bread, avocado oil spray, ½ tsp of cinnamon and coconut sugar. Toast your bread and spray with avocado oil. Next, sprinkle cinnamon and coconut sugar over both pieces of toast. Voila!  So good!
15. Apple nachos
This one is especially fun to do with the kids. Let them drizzle and drop their apple nacho toppings and enjoy a fun sweet snack. Slice apples horizontally to produce "chips" for your nachos. Top with a drizzle of your favorite nut butter, cacao nibs, or even your favorite granola!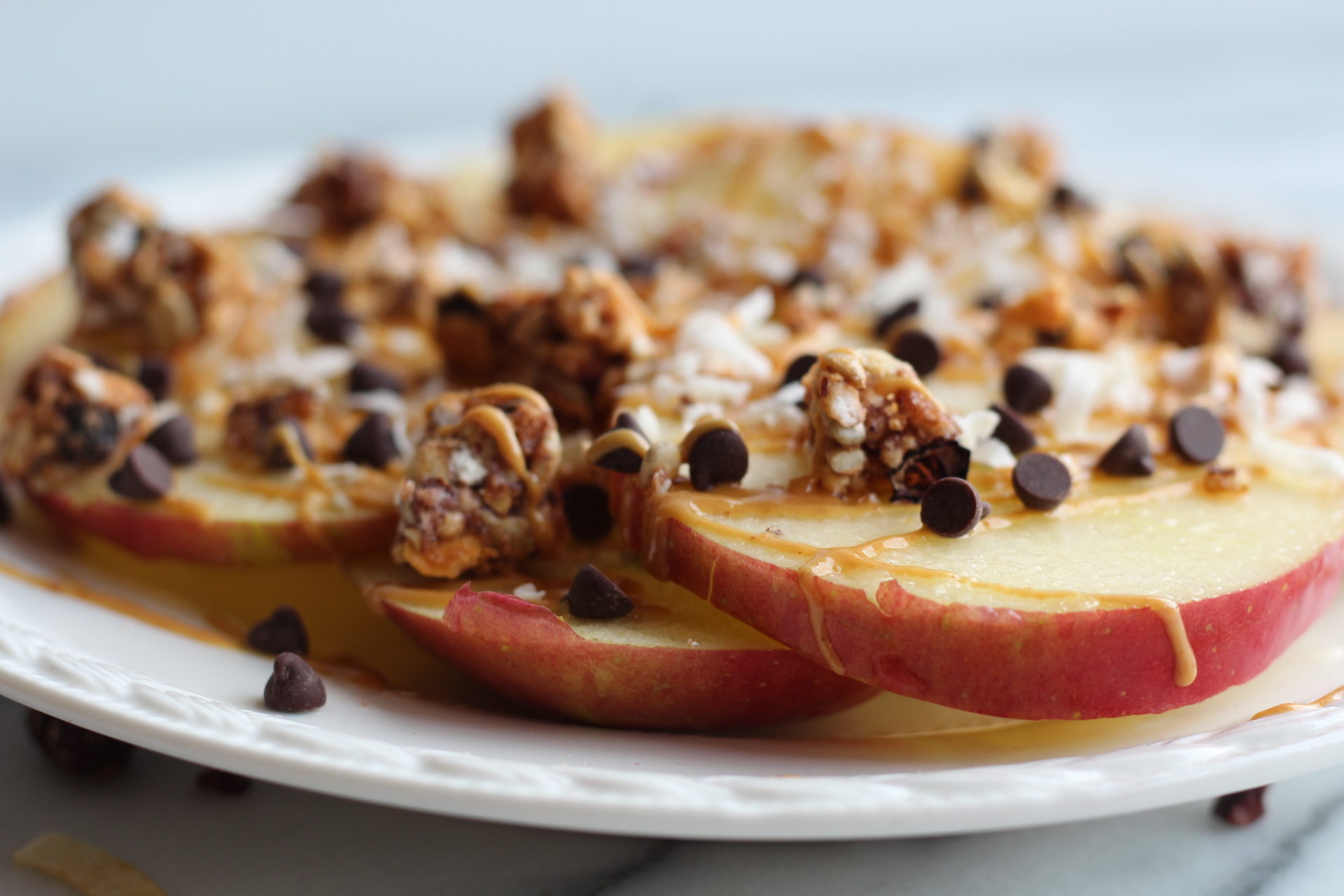 16. Low sugar nutrition bar
Nutrition bars, energy bars, and protein bars can all be an easy on-the-go sweet treat! Look for bars that have at least 5g fiber or 5g protein or both.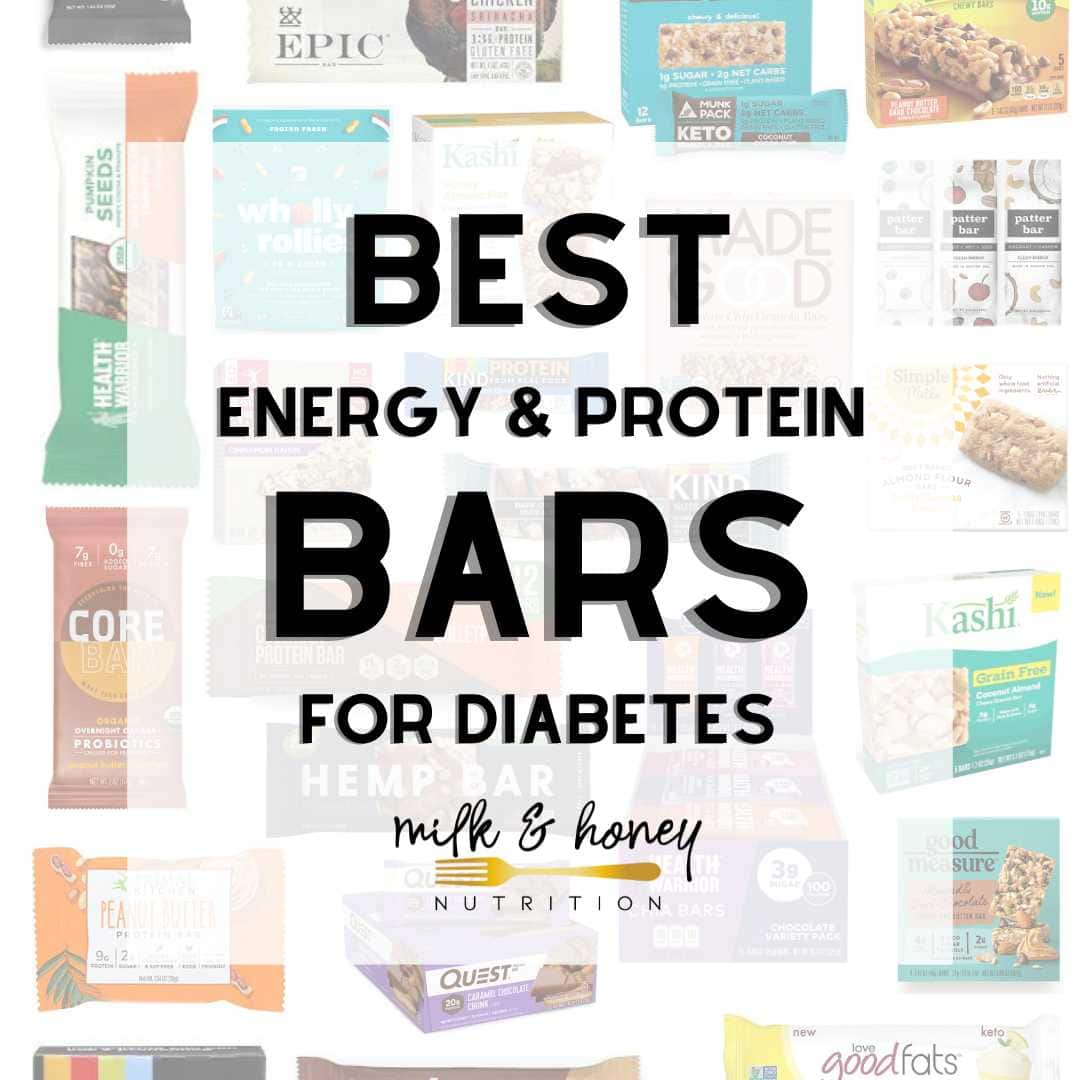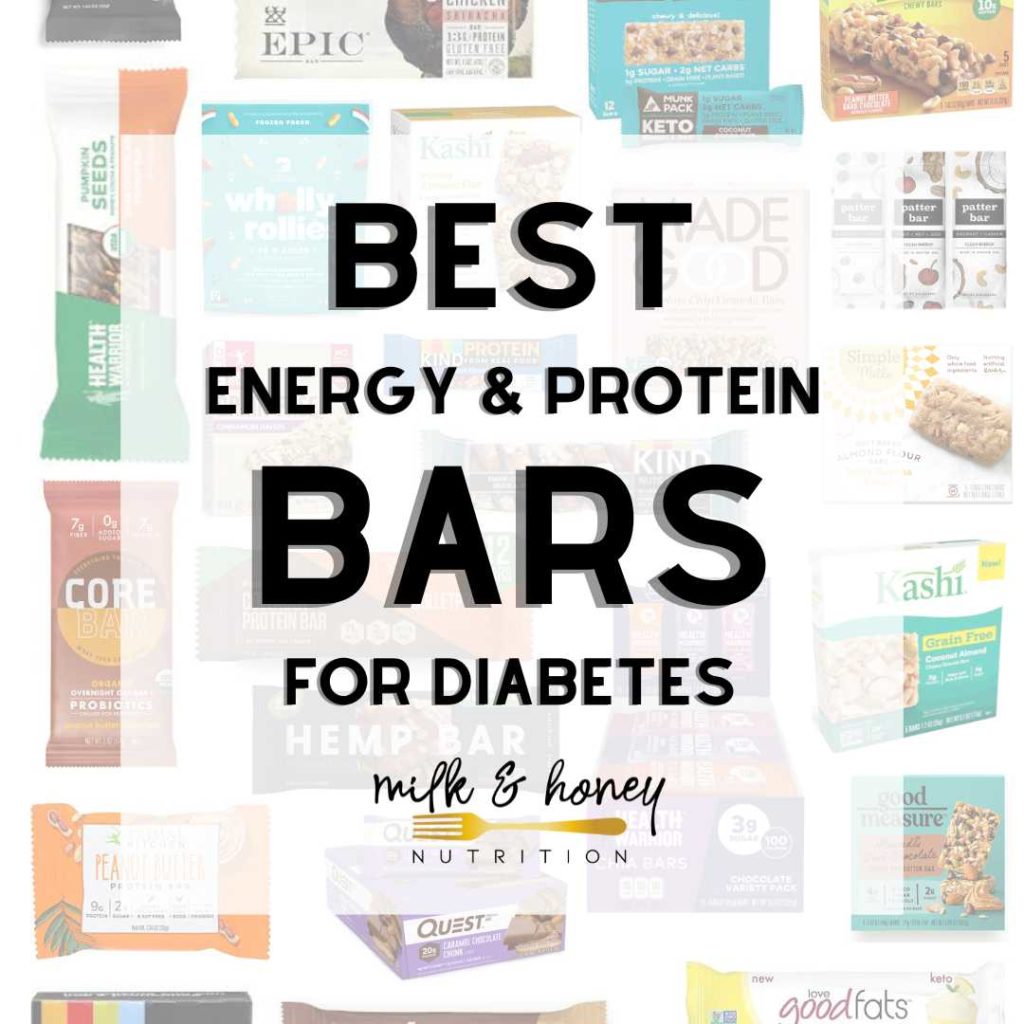 17. Fresh fruit with dip
Grab some of your favorite fresh fruits, like blueberries and grapes that we discussed above, and pair them with a protein-rich fruit dip!
18. High protein cookies
Whether you're making them at home or buying them at the store, choose cookies that have some extra protein and less added sugar. They'll still be deliciously sweet, but also more satisfying.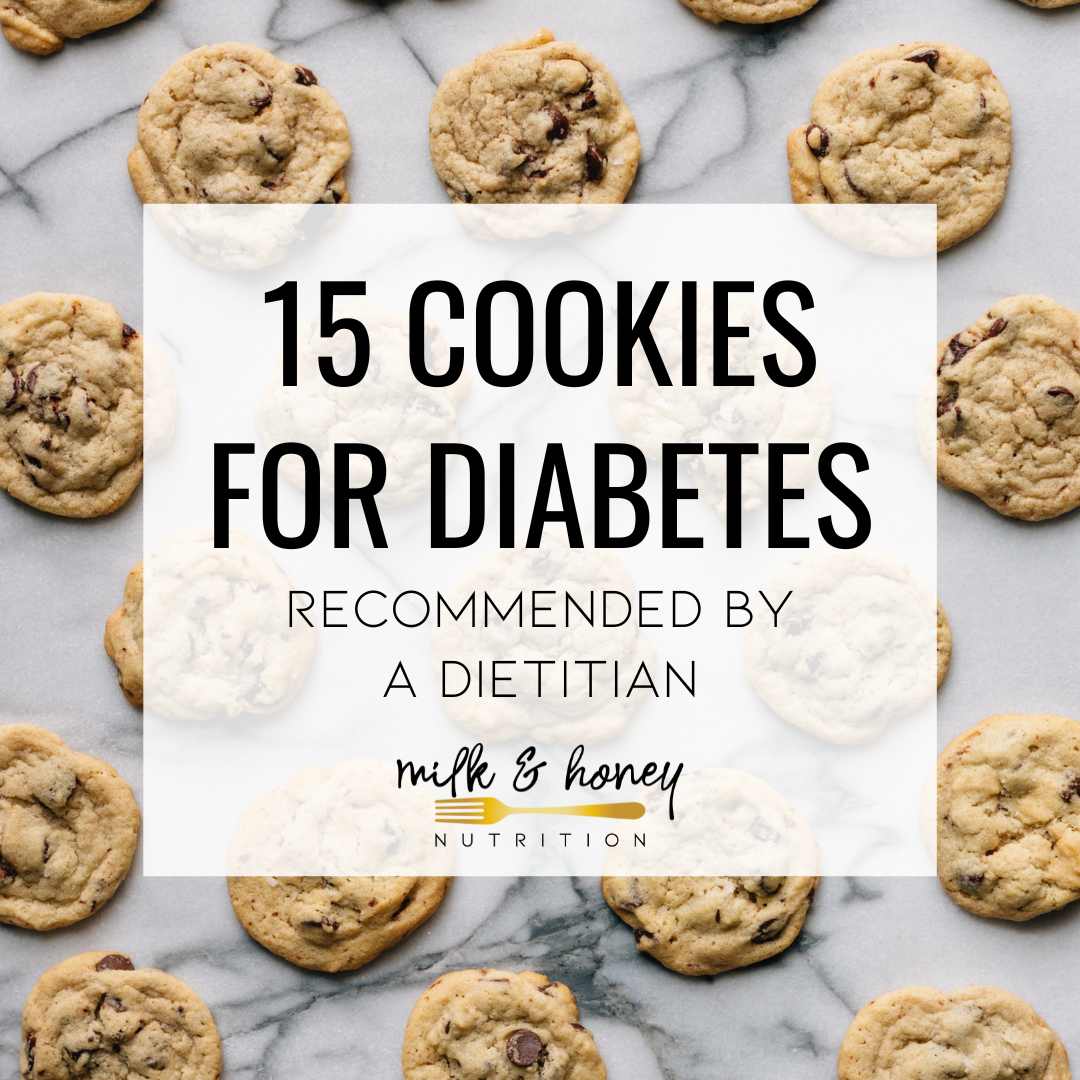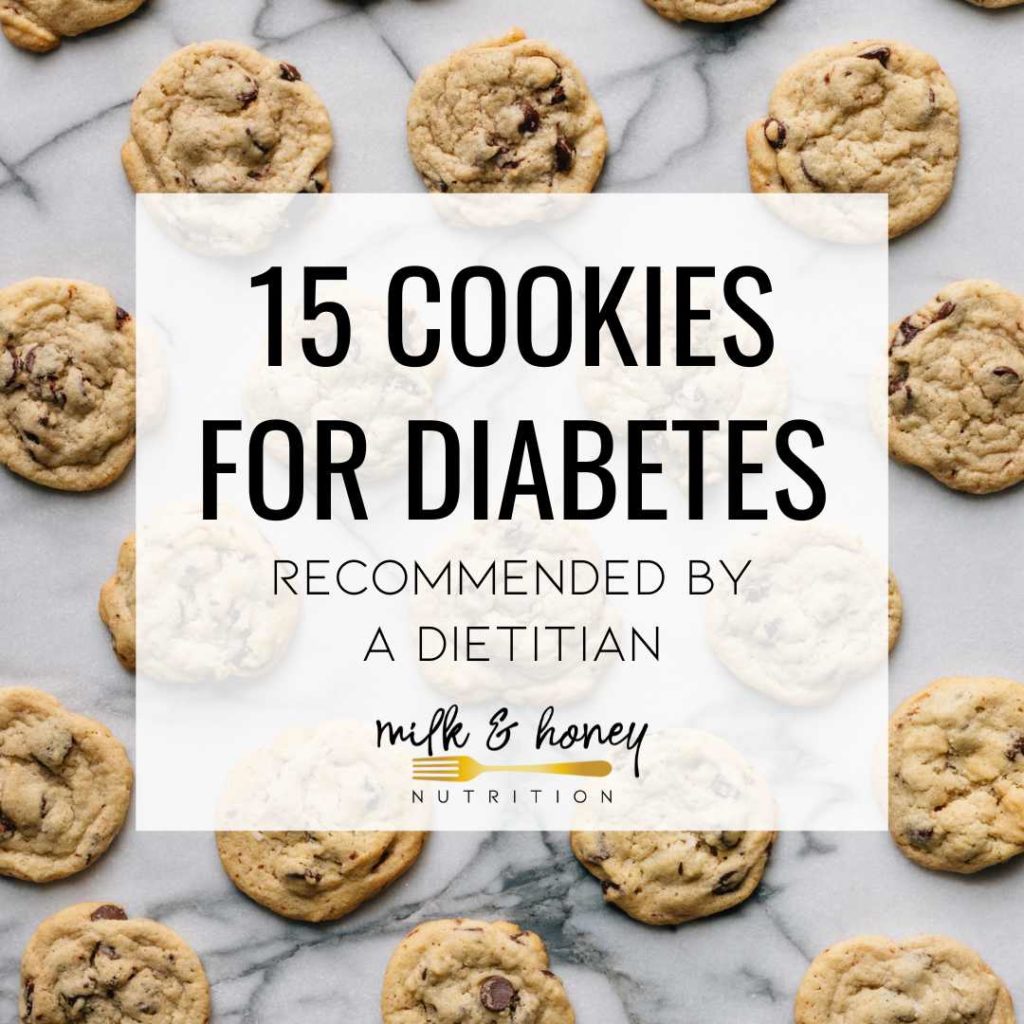 19. No-bake healthy sweet snacks
No-bake healthy sweet snacks are easy to whip up and can be stored in the refrigerator or freezer for extended periods of time for easy desserts and snacks.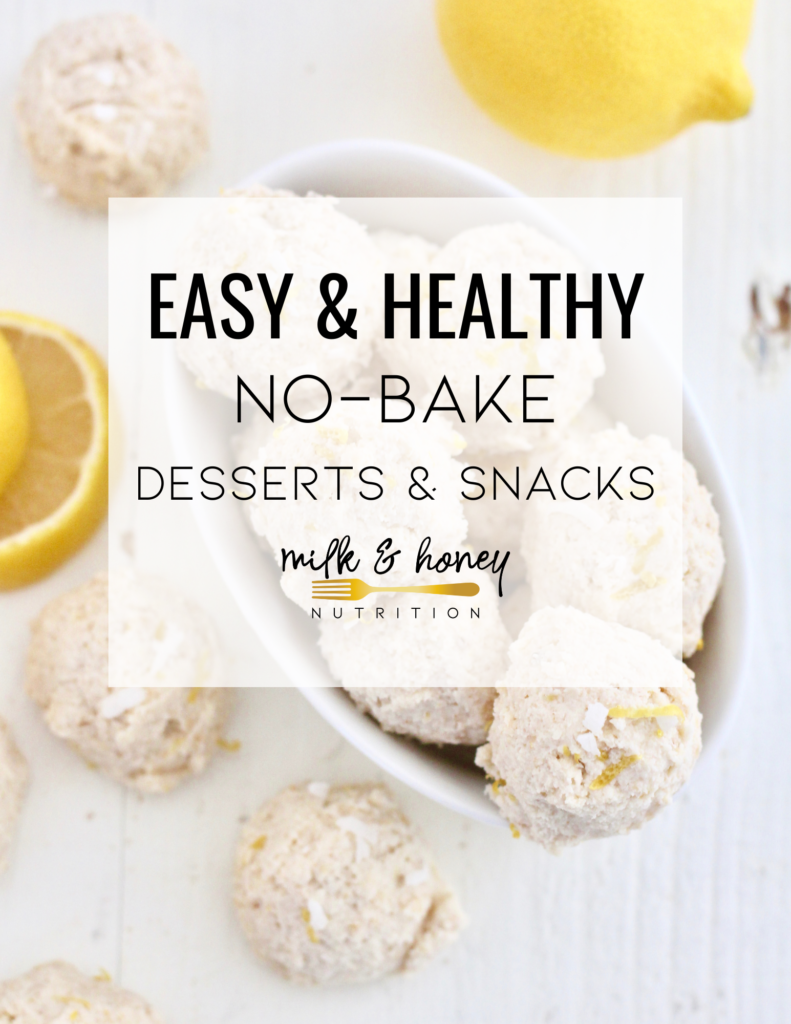 More healthy sweet snacks
Want more ideas for a healthy snack for a sweet tooth? Make sure to check out my diabetes desserts cookbook: The Easy Diabetes Desserts Cookbook!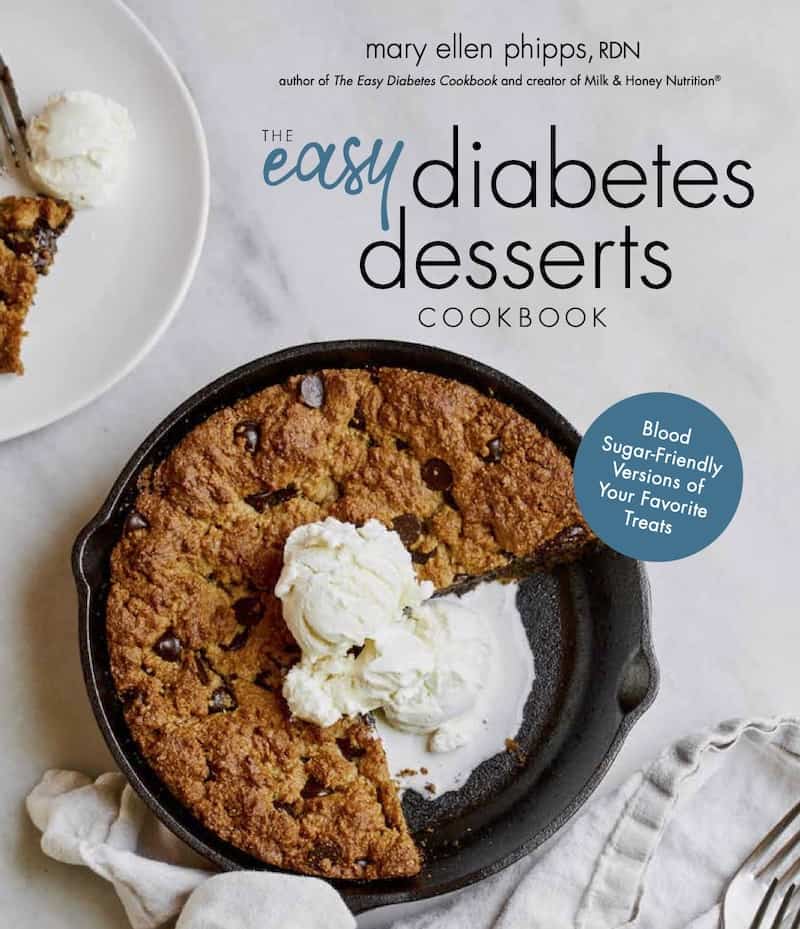 This post has been updated since it's original publication date in February 2019.