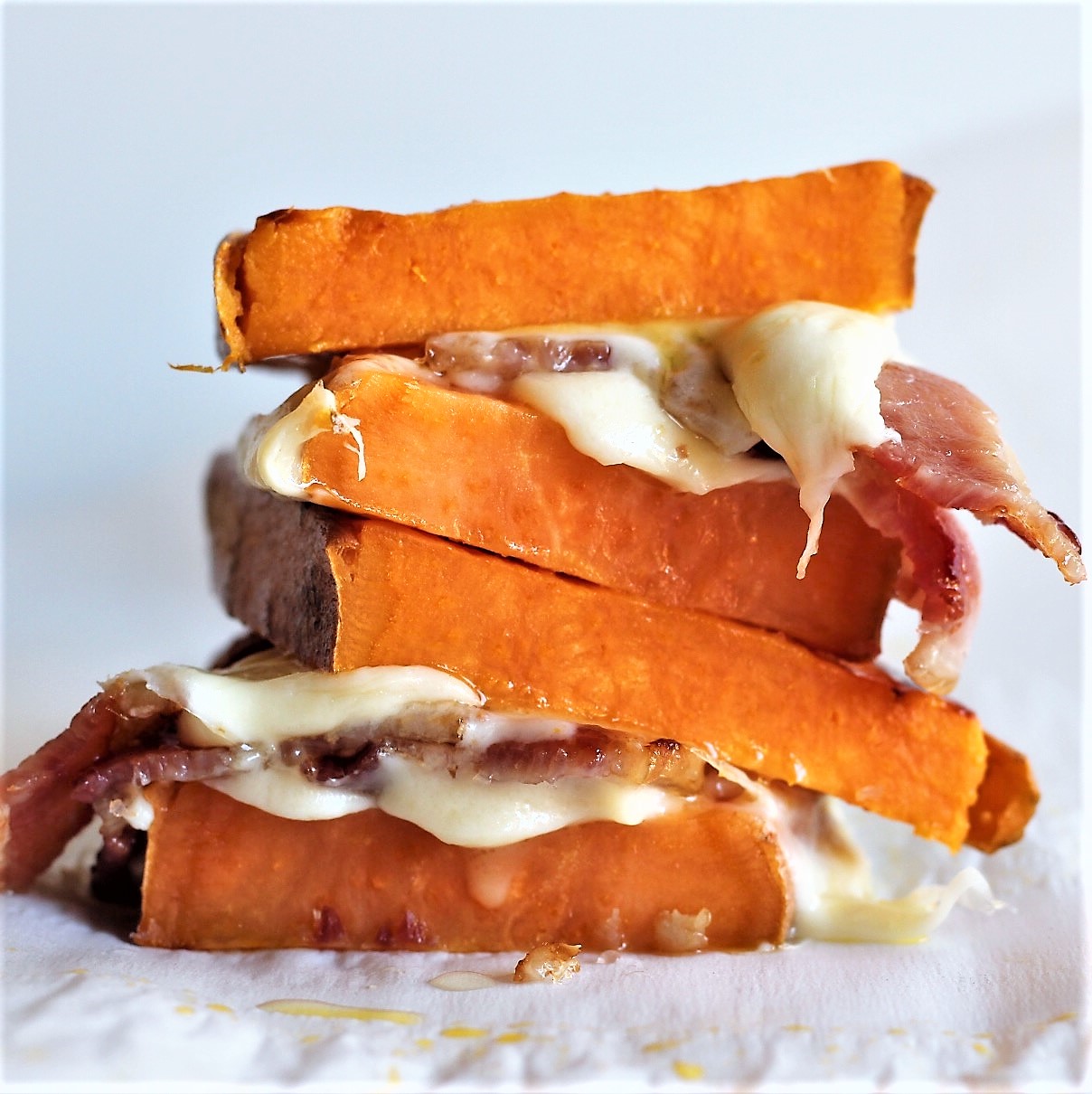 Sometimes you're making dinner, and it just hits you… the most genius idea EVER.
I was fixing some grilled cheese that I planned to pair with some roasted Brussel sprouts and uncured bacon for an easy Sunday night dinner.
I was also prepping some sweet potato toasts to eat out throughout the coming week, and then it hit me… what if I combined the two?! And that's the epic story of how the Bacon Grilled Cheese on sweet potato toast happened. (I know what you're thinking… totally epic.) I hope you enjoy them as much as we did!
---
Bacon Grilled Cheese on sweet potato toast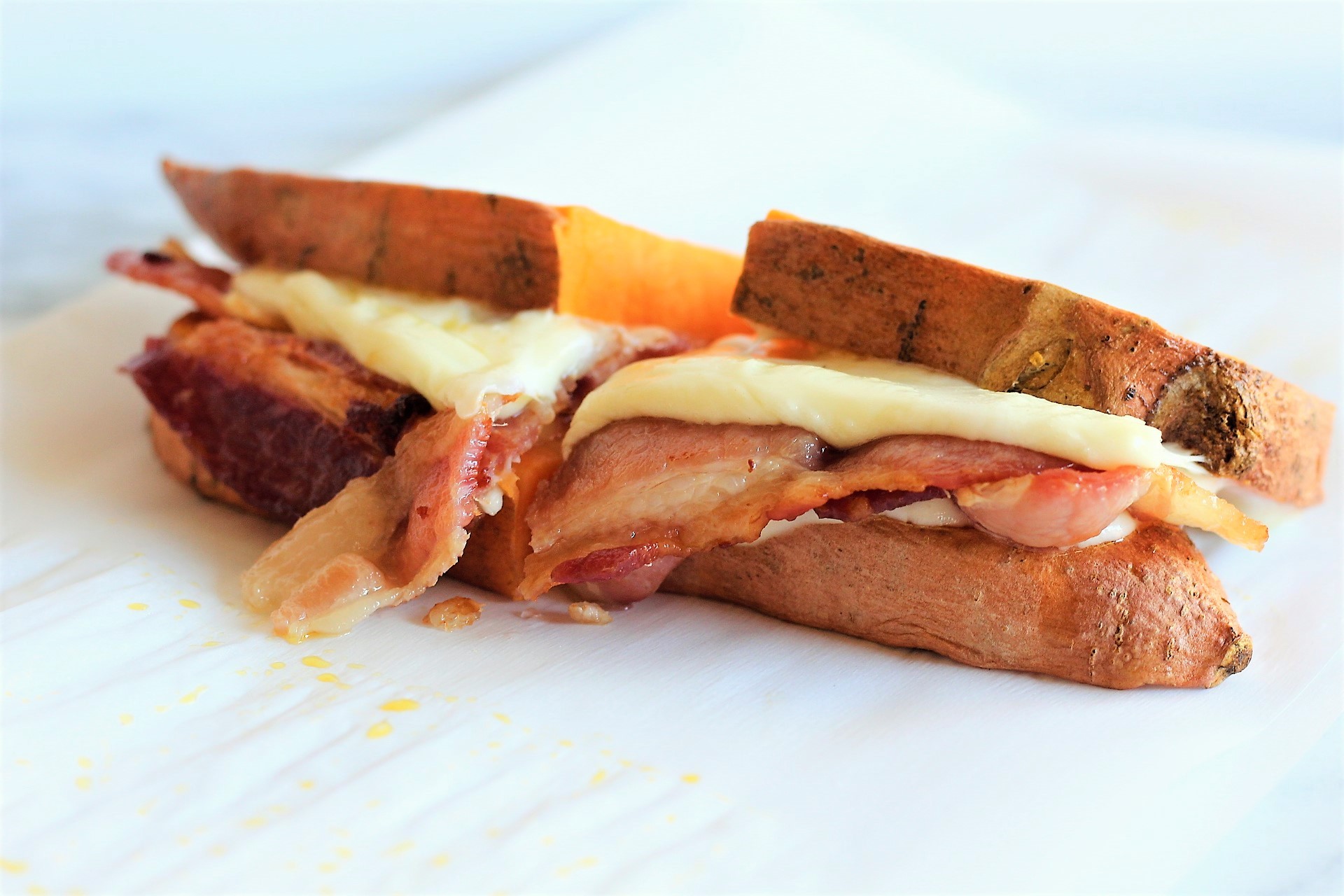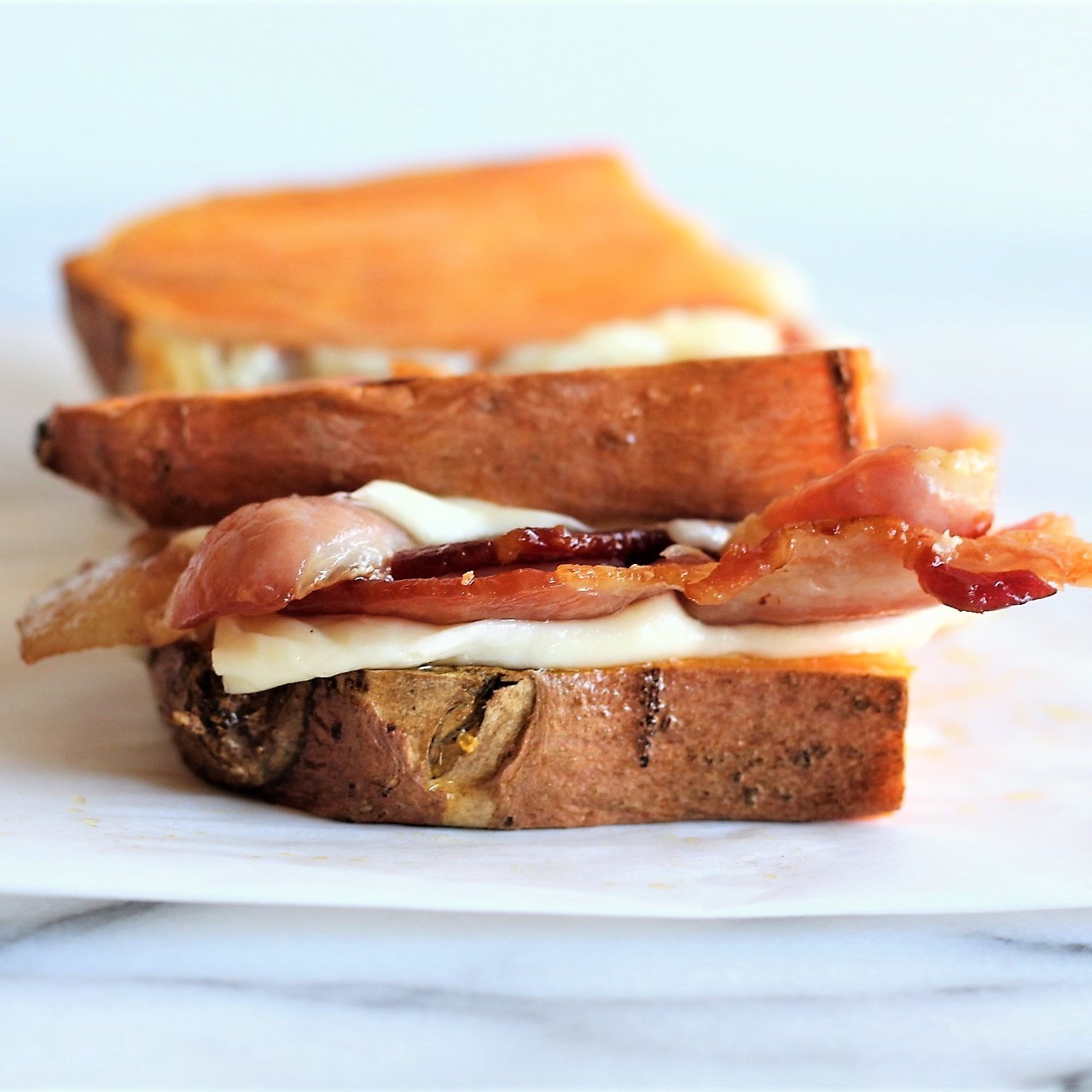 Yield: 2 sandwiches
Time: 20 minutes
1 sweet potato
Chosen Foods avocado oil spray*
4 slices uncured bacon
2oz mozzarella cheese
Start the broiler on your oven. Also, preheat a skillet over medium heat on the stove.
Next, slice the sweet potato vertically into 4 slices about 1/3 in thick. Spray a baking sheet with avocado oil spray and arrange the sweet potato slices evenly on the pan. Broil for 5-6 minutes.
Meanwhile, cook the bacon on the stove.
After the sweet potato slices have broiled for 5-6 minutes, add 1oz of cheese each to 2 of the slices. Return to the oven and broil for 1-2 minutes until the cheese begins to brown. Remove from the oven and top the cheese slices with one slice of bacon each. Top each with a plain sweet potato slice, cut in half, and enjoy!!
*Use code milknhoney20 for 20% off your entire order at Chosen Foods!