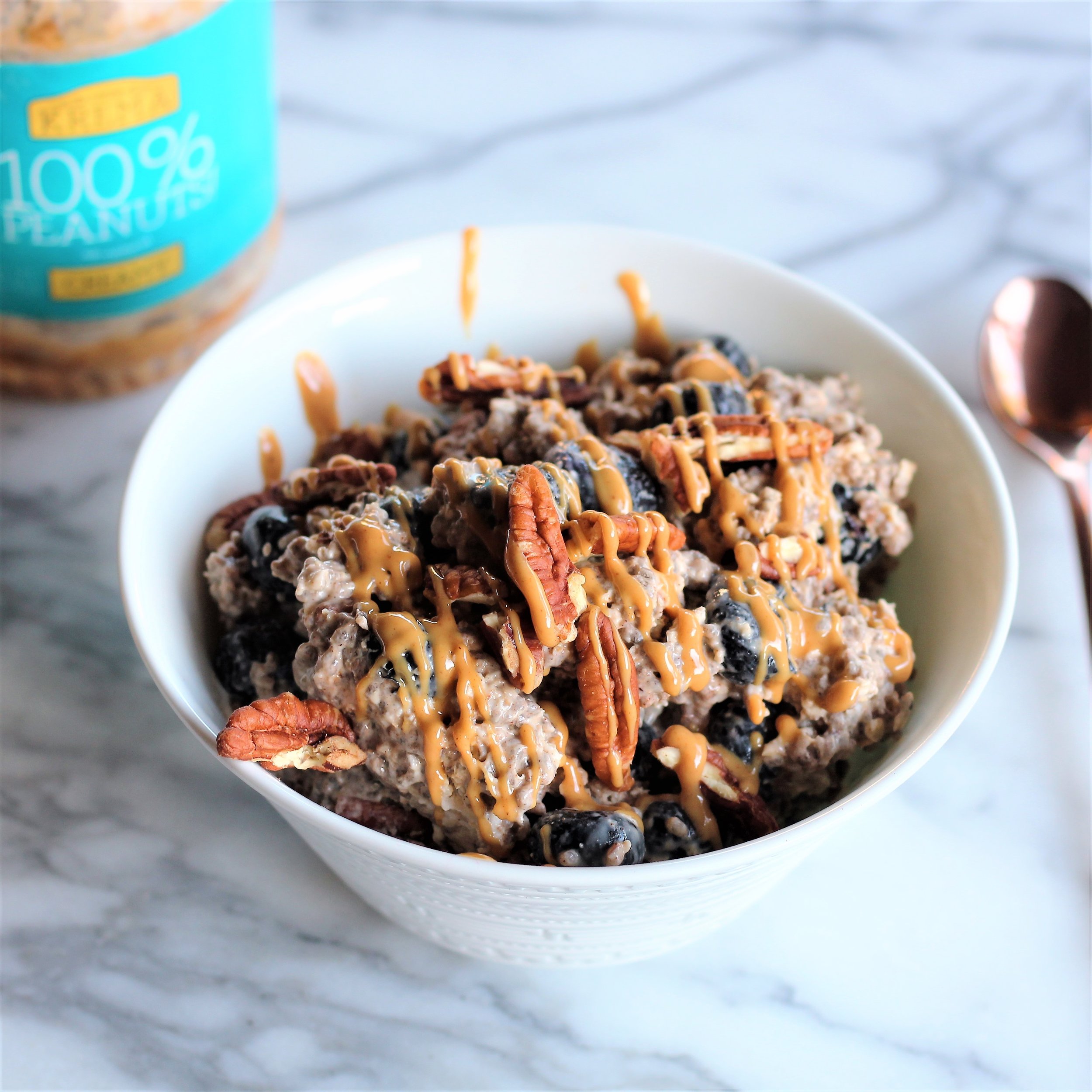 Have an empty peanut butter jar lying around? Don't throw it away! Use it to make one of the easiest, most delicious breakfasts you'll ever eat… These Blueberry Pecan Overnight Chia Oats are super satisfying, delicious, and have so many things going for them… high protein, high fiber, lots of healthy fats, vegan, dairy free, gluten free, and I'm sure there's a ton more things I could list about them, but why waste time when you could be prepping these for your breakfast tomorrow morning?! I hope you enjoy them as much as I do!
---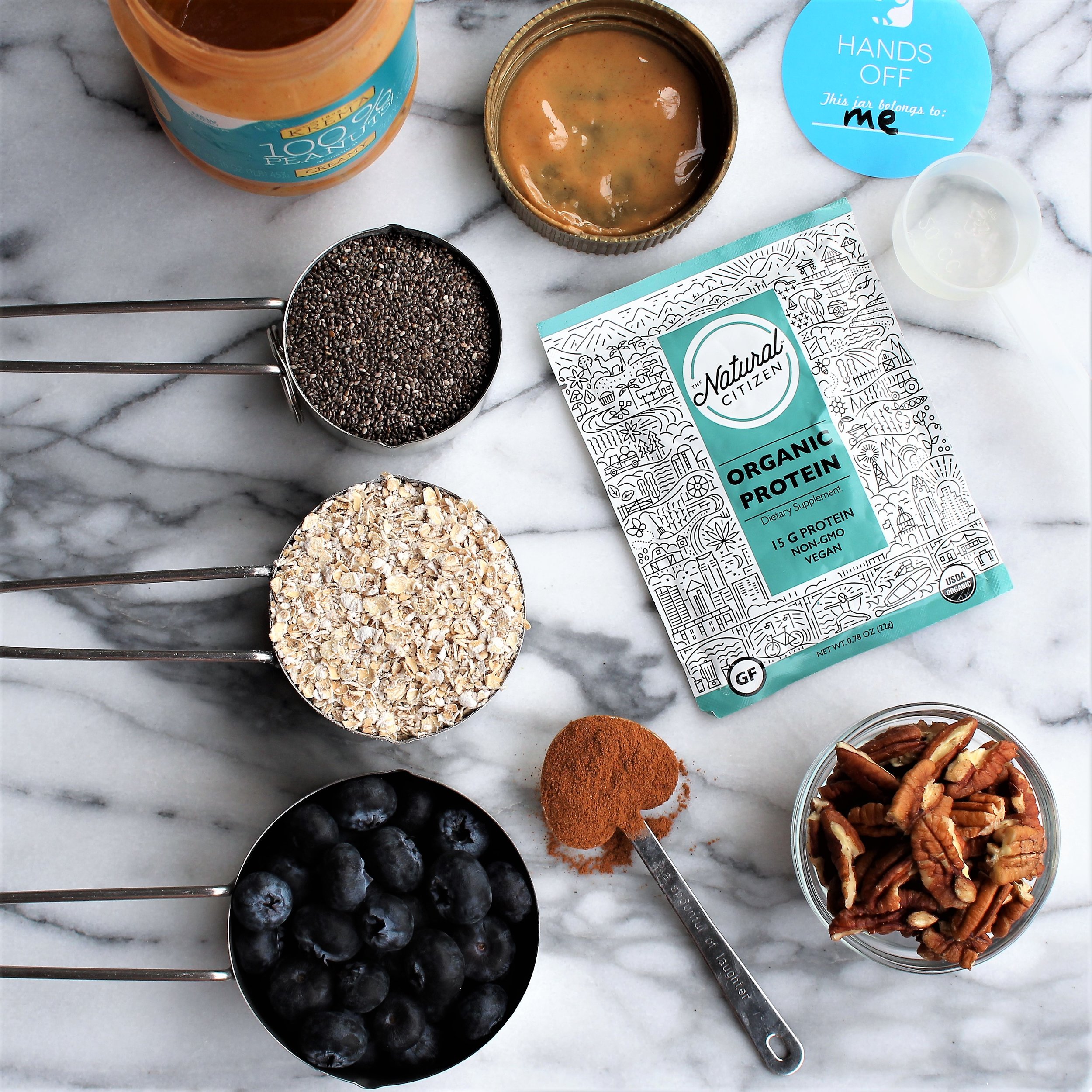 Blueberry Pecan Overnight Chia Oats
1 empty peanut butter jar (I use this brand)
1 cup blueberries
1/2 cup quick oats (use gluten free if needed)
1/3 cup chia seeds (use code 'milknhoney20' for 20% off at ChosenFoods.com)
1 tsp cinnamon
2 Tbsp chopped pecans
2 scoops The Natural Citizen Organic Protein (Use code MILKANDHONEY for 15% off)
Unsweetened almond milk
Add all of your ingredients in the order listed, except the almond milk, to the empty peanut butter jar. Secure the lid and shake the jar very well.* Once everything is mixed together well, pour in the almond milk to the top of the jar. Secure lid and give it one more good shake. Let it sit in the refrigerator overnight and enjoy a quick easy breakfast in the morning!
*If your empty peanut butter jar is too small for all of the ingredients, you can mix all the ingredients in a bowl. Add mixed ingredients to  the peanut butter jar until about 3/4 full. Place your leftover ingredients in a mason jar and add almond milk to the mason jar as well.
Check out these other oatmeal recipes