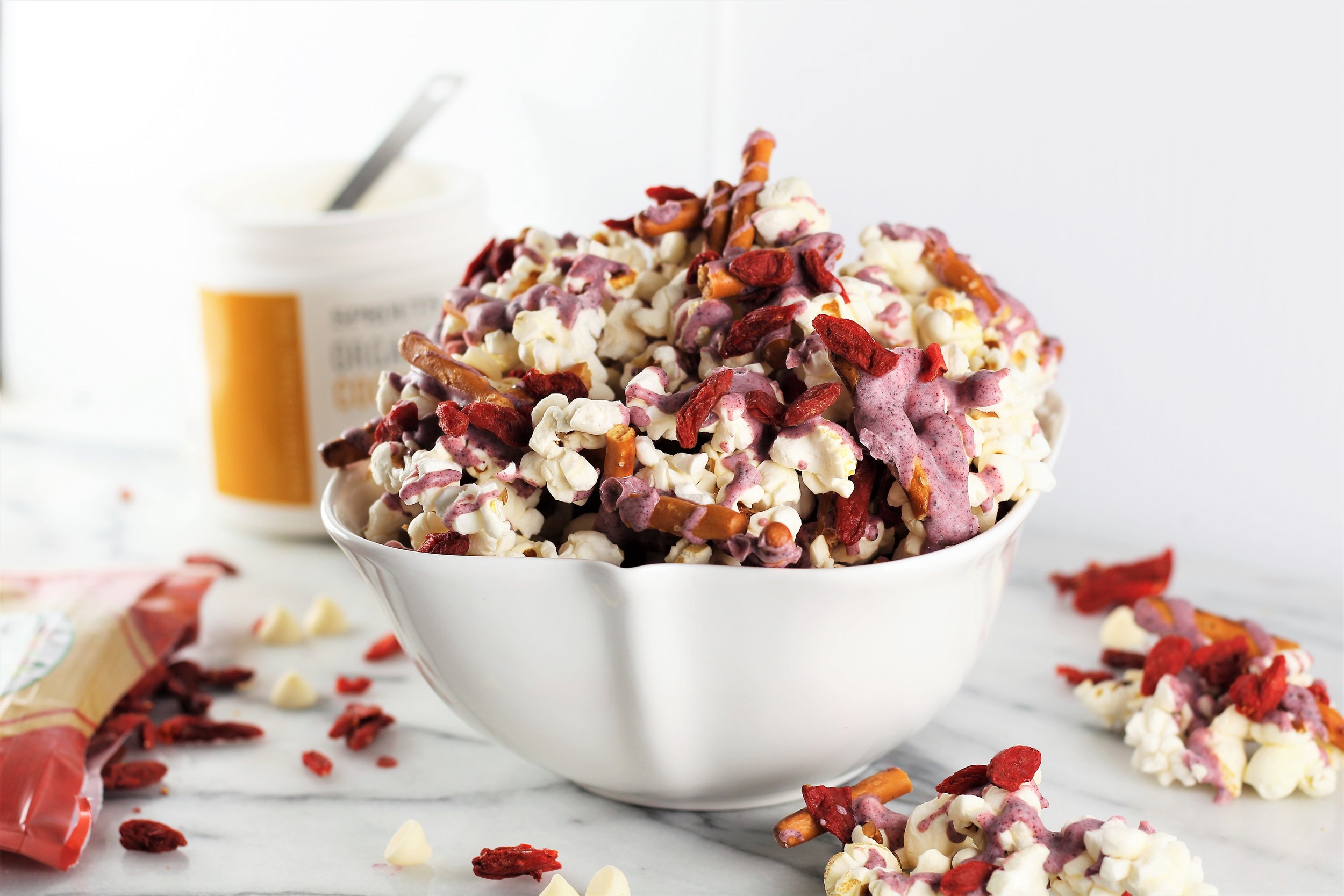 Whether you're looking for a fun valentine's themed snack for your kids, or an easy date-night movie snack, this Crunchy Red Velvet Snack Mix will please anyone! It's loaded with fiber, and antioxidants and super easy to whip up!
This recipe was sponsored by Sprouts Farmer's Market. All thoughts and ideas are my own.
---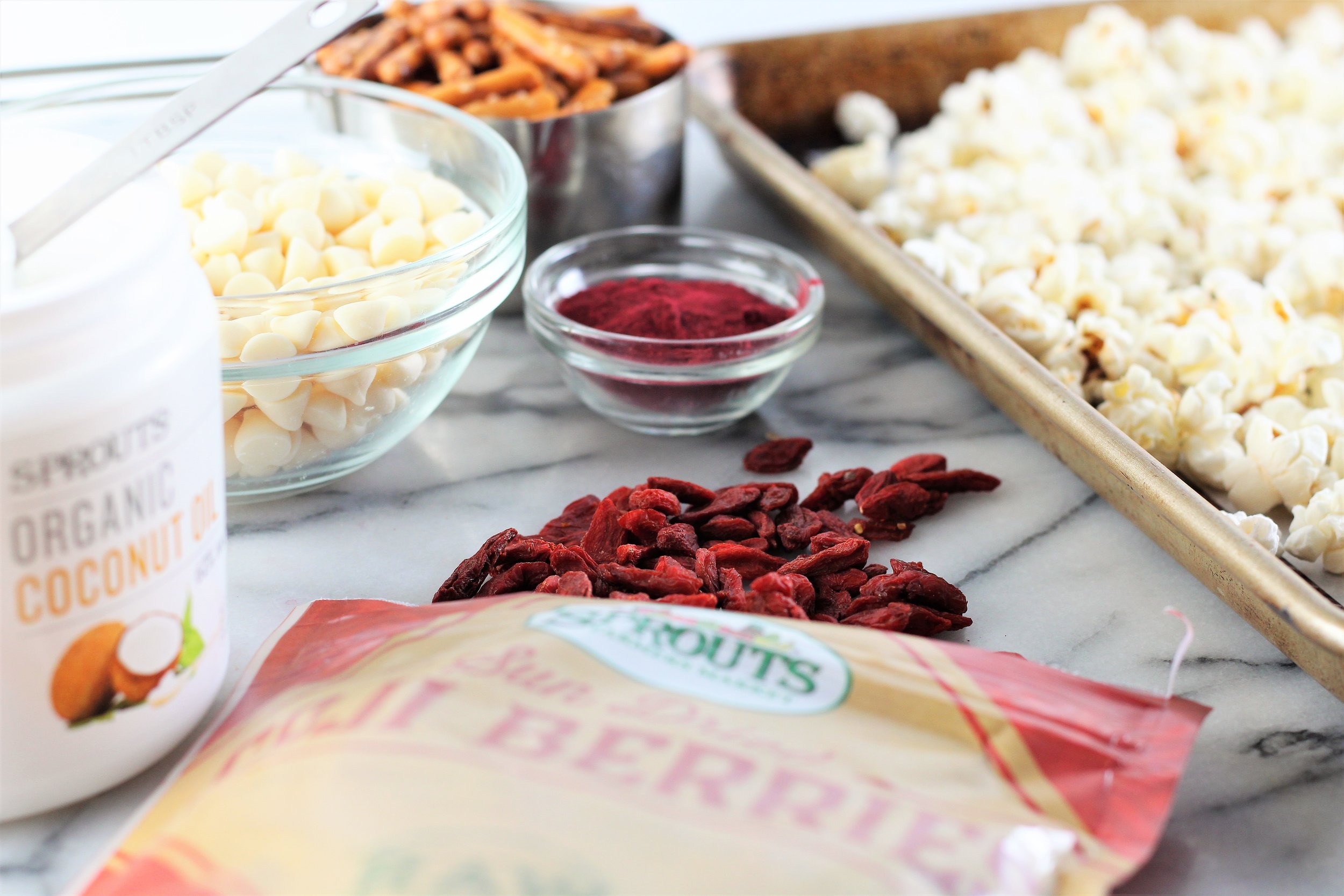 Crunchy Red Velvet Snack Mix
7-8 cups Sprouts brand Lightly Sea Salted Organic Popcorn
1 cup small pretzel sticks, broken in half
1 cup white chocolate chips
2 Tbsp Sprouts brand unrefined organic coconut oil, melted
1 Tbsp beet powder
1/2 cup Sprouts brand raw red goji berries
Spread the popcorn, and pretzel sticks, evenly on a large baking sheet. Set aside.
Melt the white chocolate chips in a glass bowl in your microwave. (I like to heat them for 30-45 seconds, stir, and then heat once more for 30 seconds. If they are still not melted, heat for an additional 15 seconds. And stir.) Then, mix in the melted coconut oil and beet powder until a smooth red chocolate mixture forms.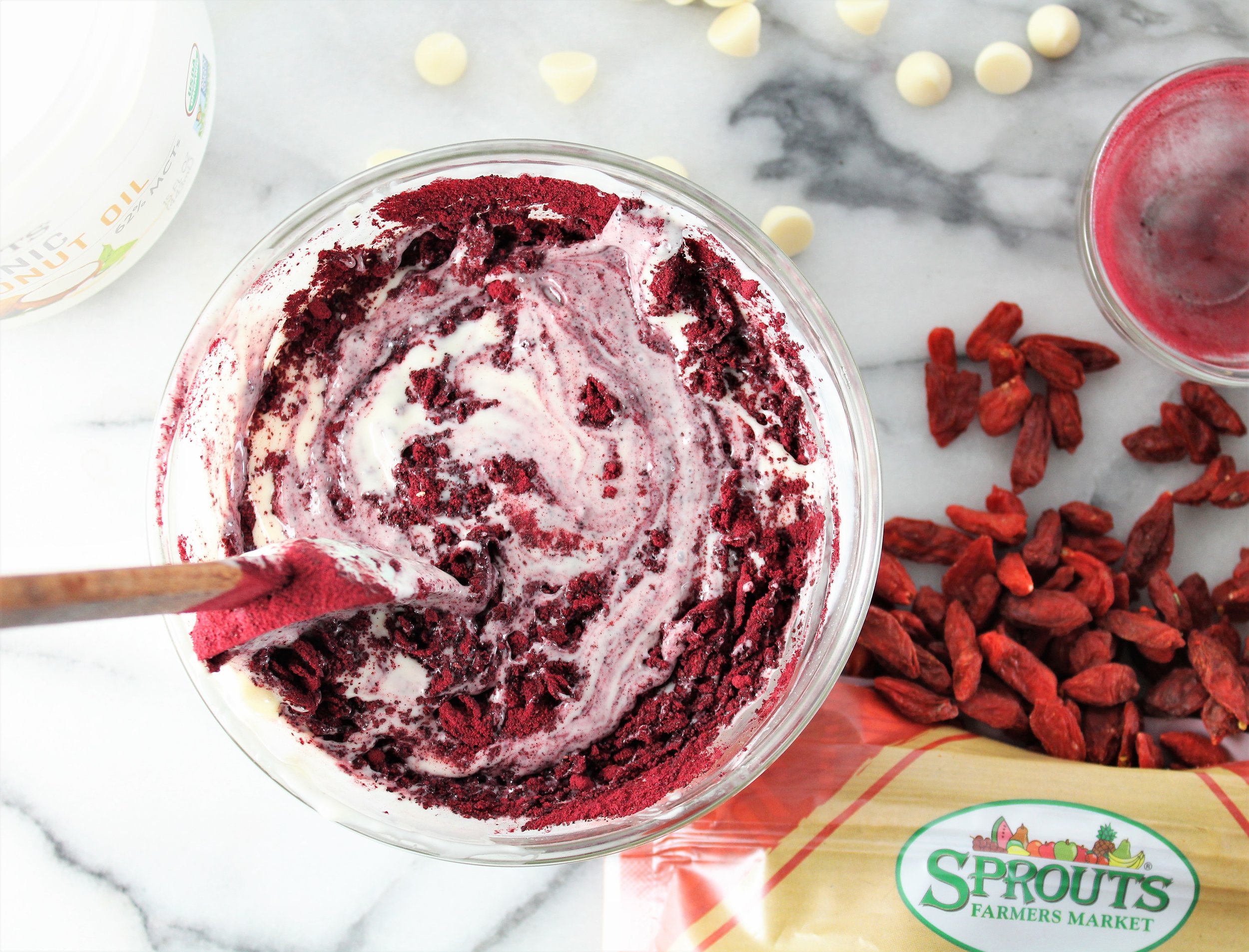 Drizzle the red chocolate mixture over the popcorn and pretzel sticks. Sprinkle with the red goji berries. Place the tray in the refrigerator for about 30 minutes to allow the chocolate to harden.
Remove the tray from the refrigerator, and break the mixture into pieces. Enjoy immediately or store unrefrigerated for up to 5 days in a large ziploc bag.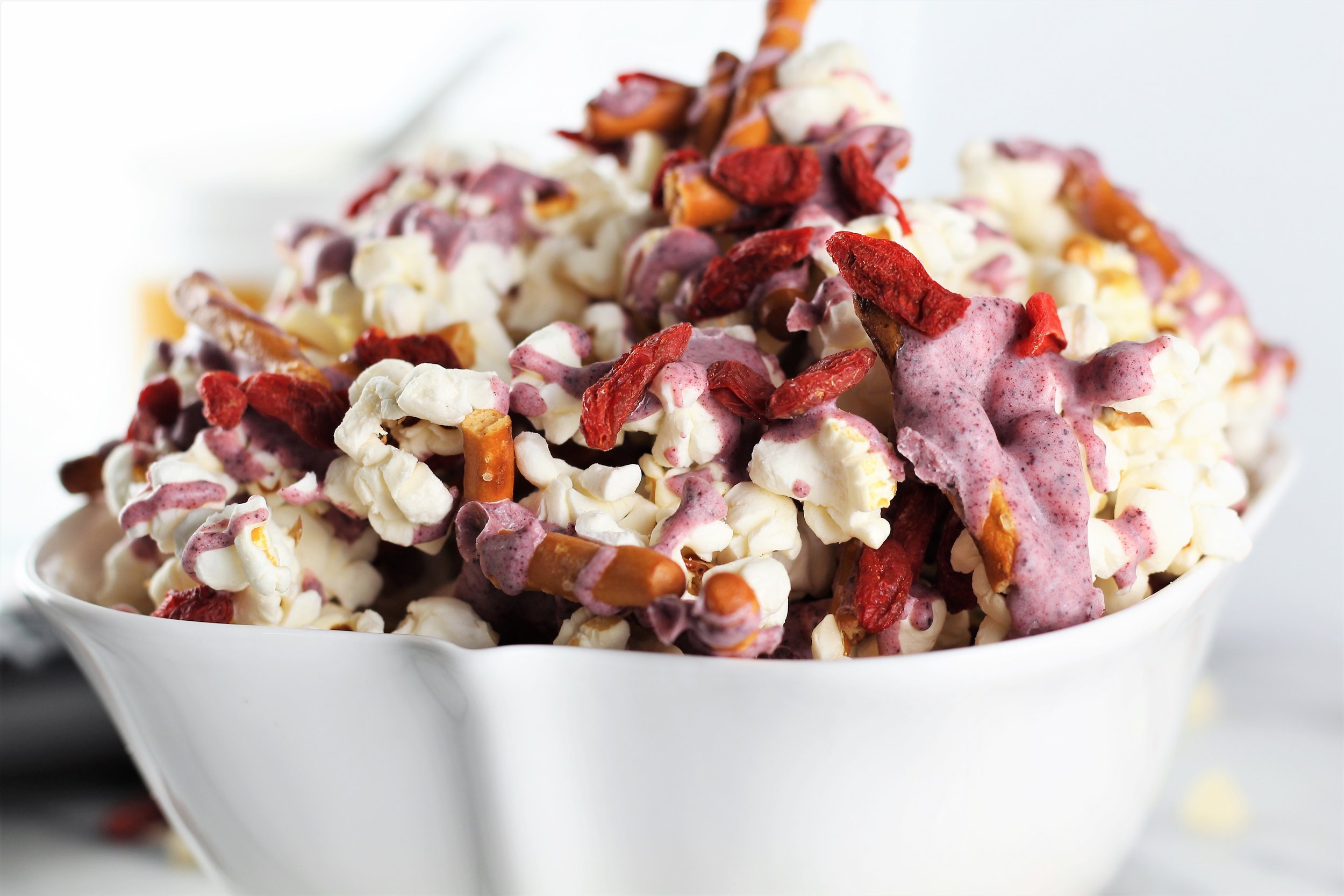 ---
Check out these other great snack recipes!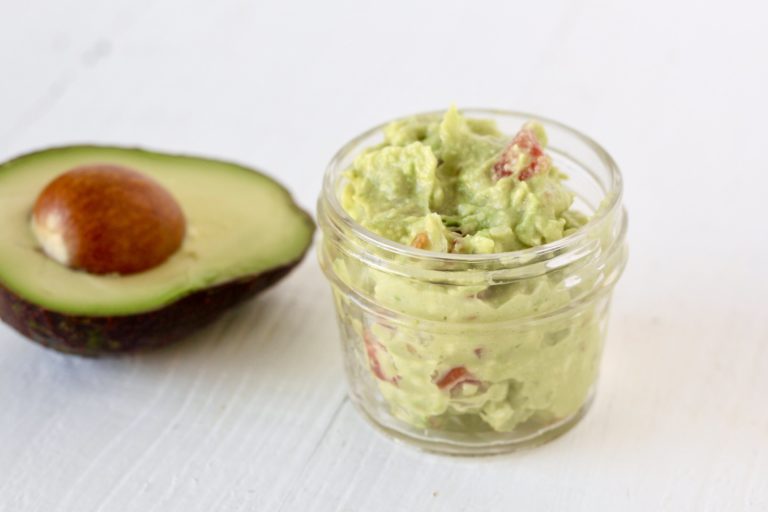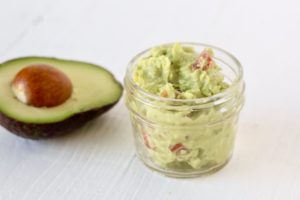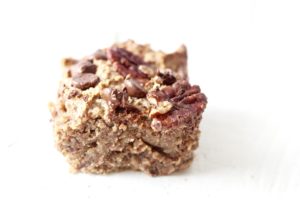 Grain Free Coconut Pecan Chocolate Chip Cookie Bars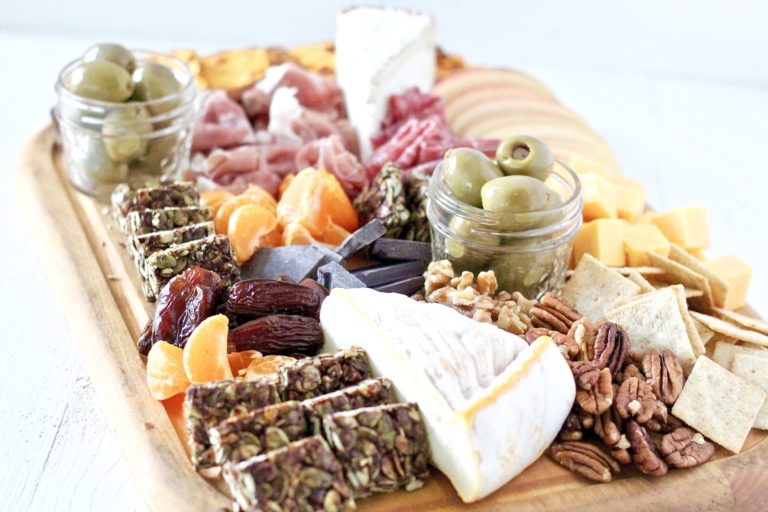 Thanksgiving Charcuterie Board for Daytime Snacking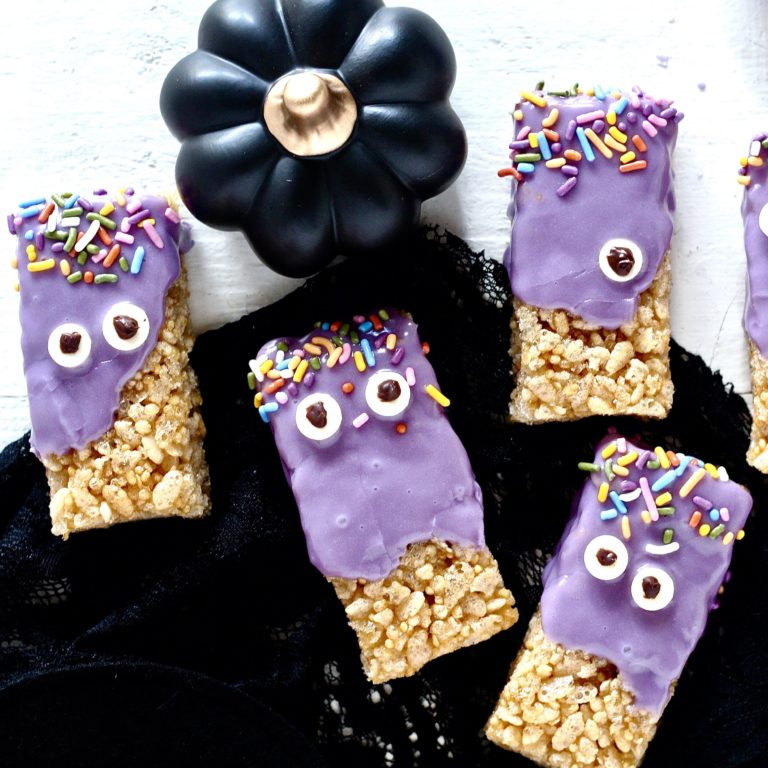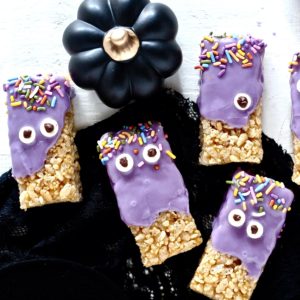 Purple Monster Halloween Treats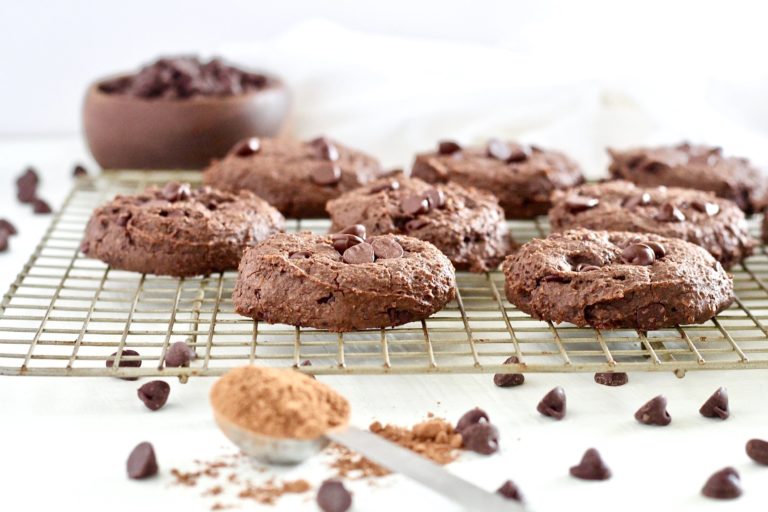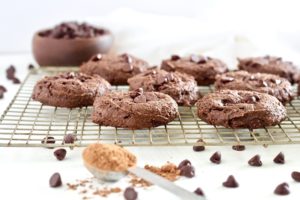 Double Chocolate Fudge Breakfast Cookies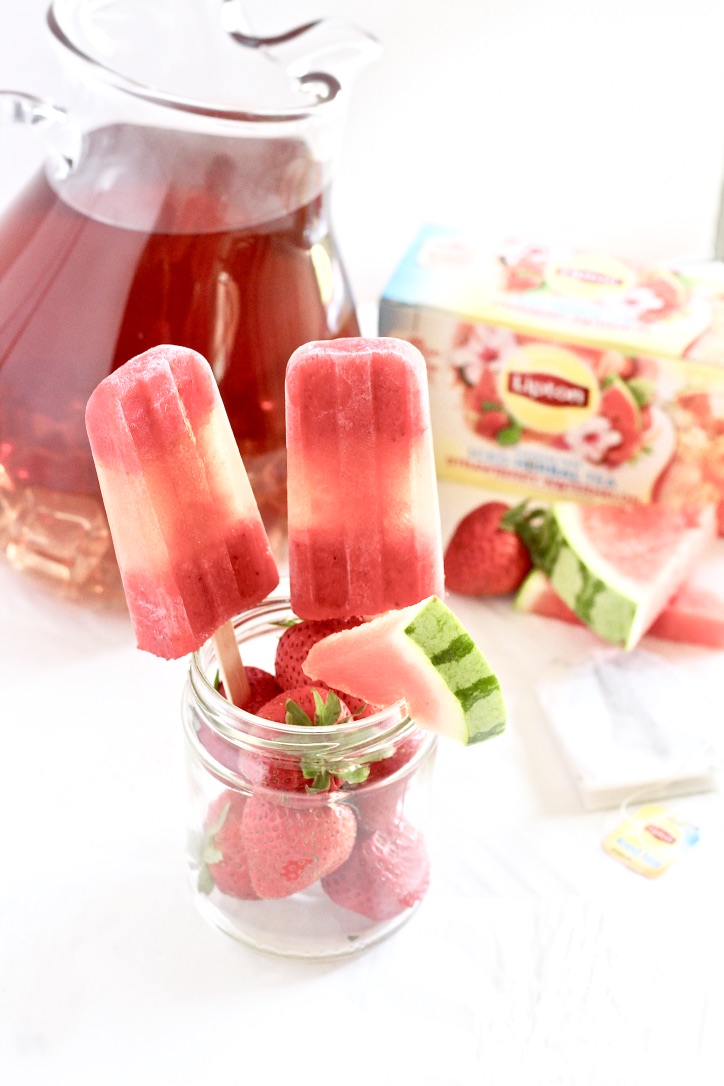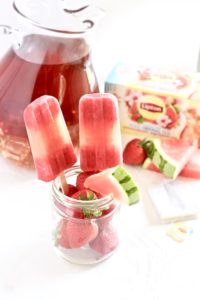 Strawberry Watermelon Iced Tea Pops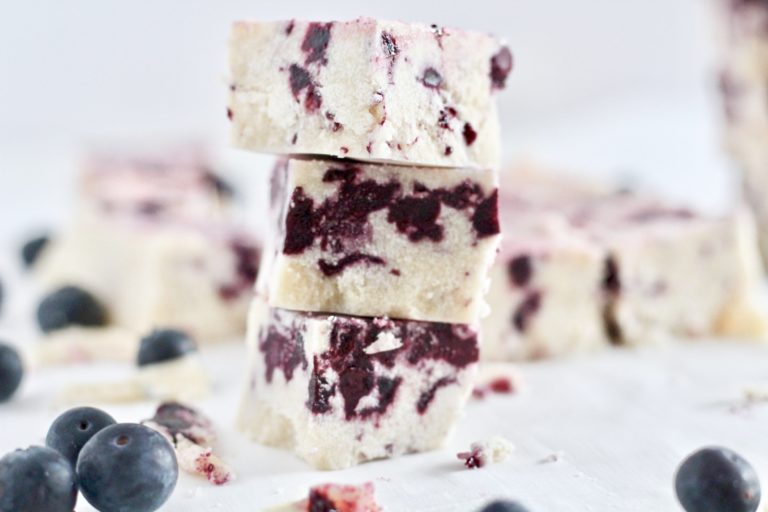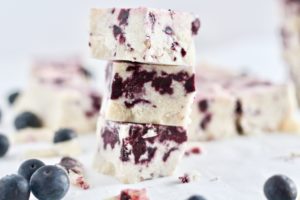 No-Cook Blueberry Vanilla Fudge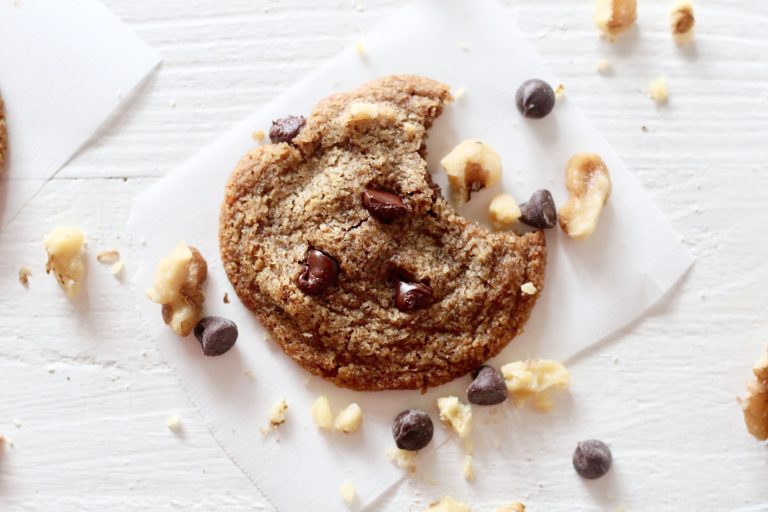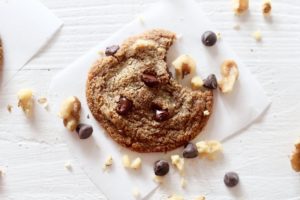 Grain Free Walnut Chocolate Chip Cookies