I think it's just a fact of life that when you're raising two girls, they're bound to go through a unicorn phase at some point or another. Mine are deep into that phase (and mermaids and princesses, too…) so when I showed them these Dye Free Unicorn Creamsicles they were over the moon excited… about to pee their pants. Like SO excited! Can you hear the squeals just reading this?!?
While I'm not super strict with he things I let my kids eat when we're out of the house, I do try to avoid bringing things with artificial dyes into our house. l notice a clear (negative) difference in their behavior and temperament when they eat artificial dyes, so these Dye Free Unicorn Creamsicles are perfect!!
---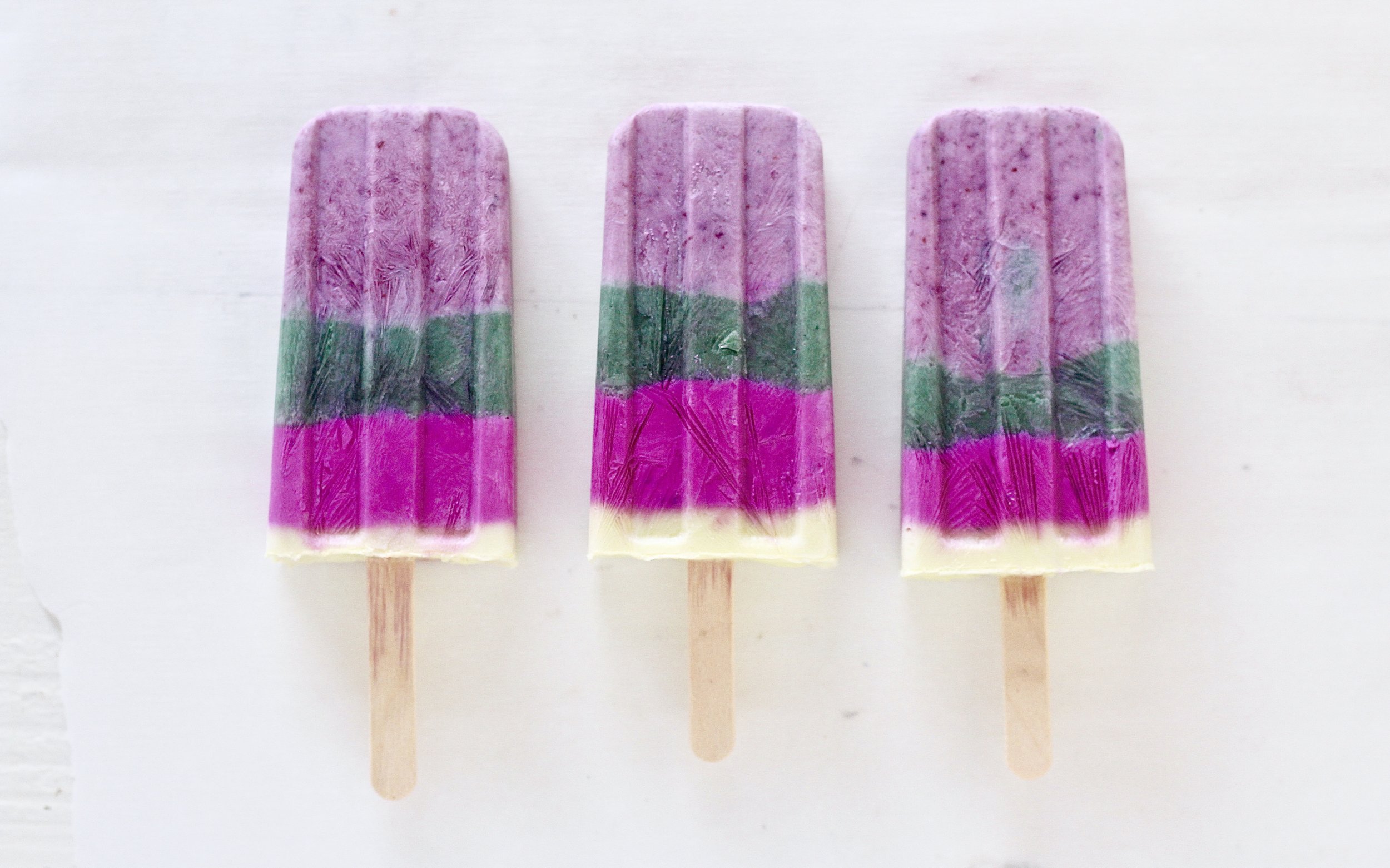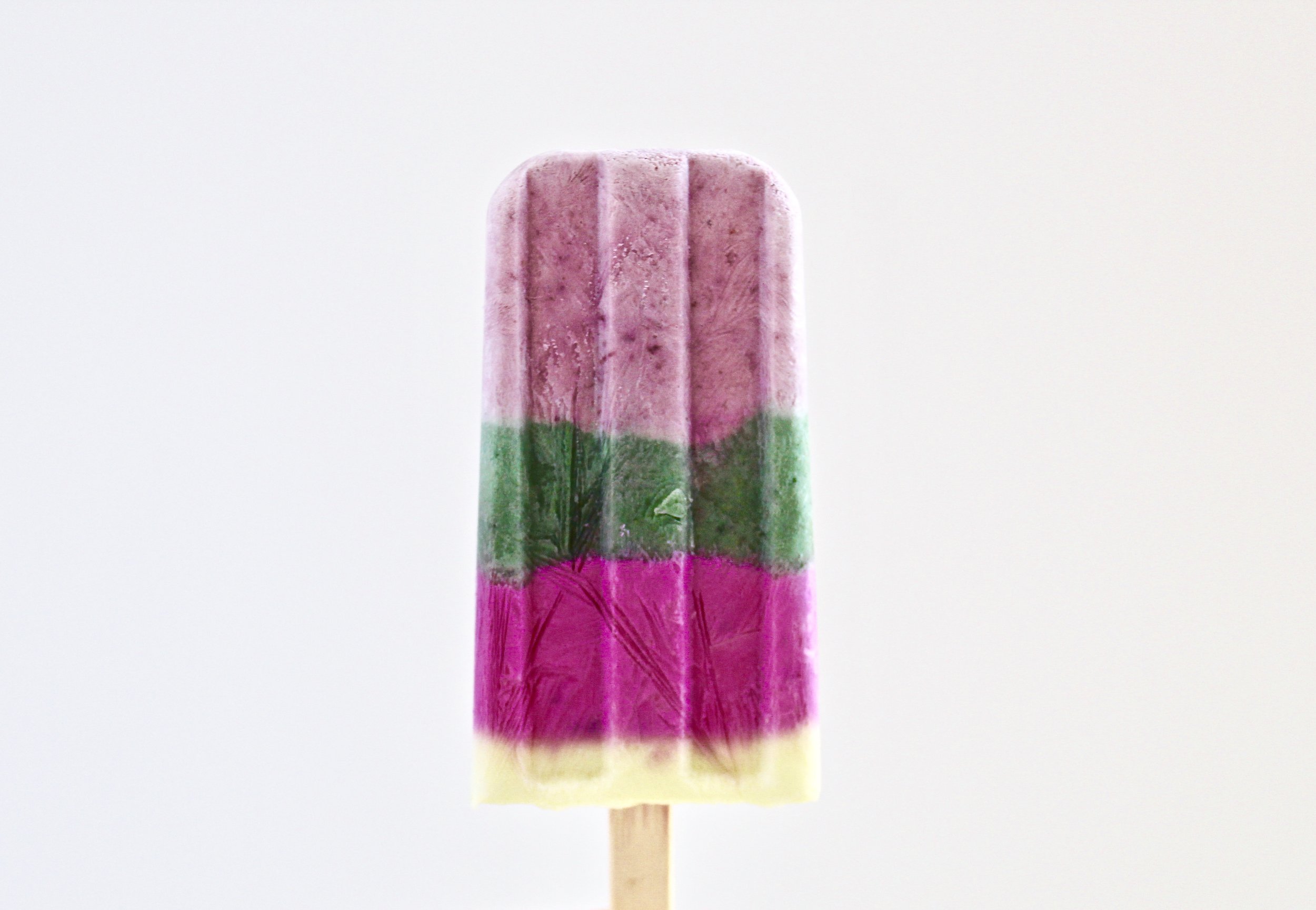 ---

Dye Free Unicorn Creamsicles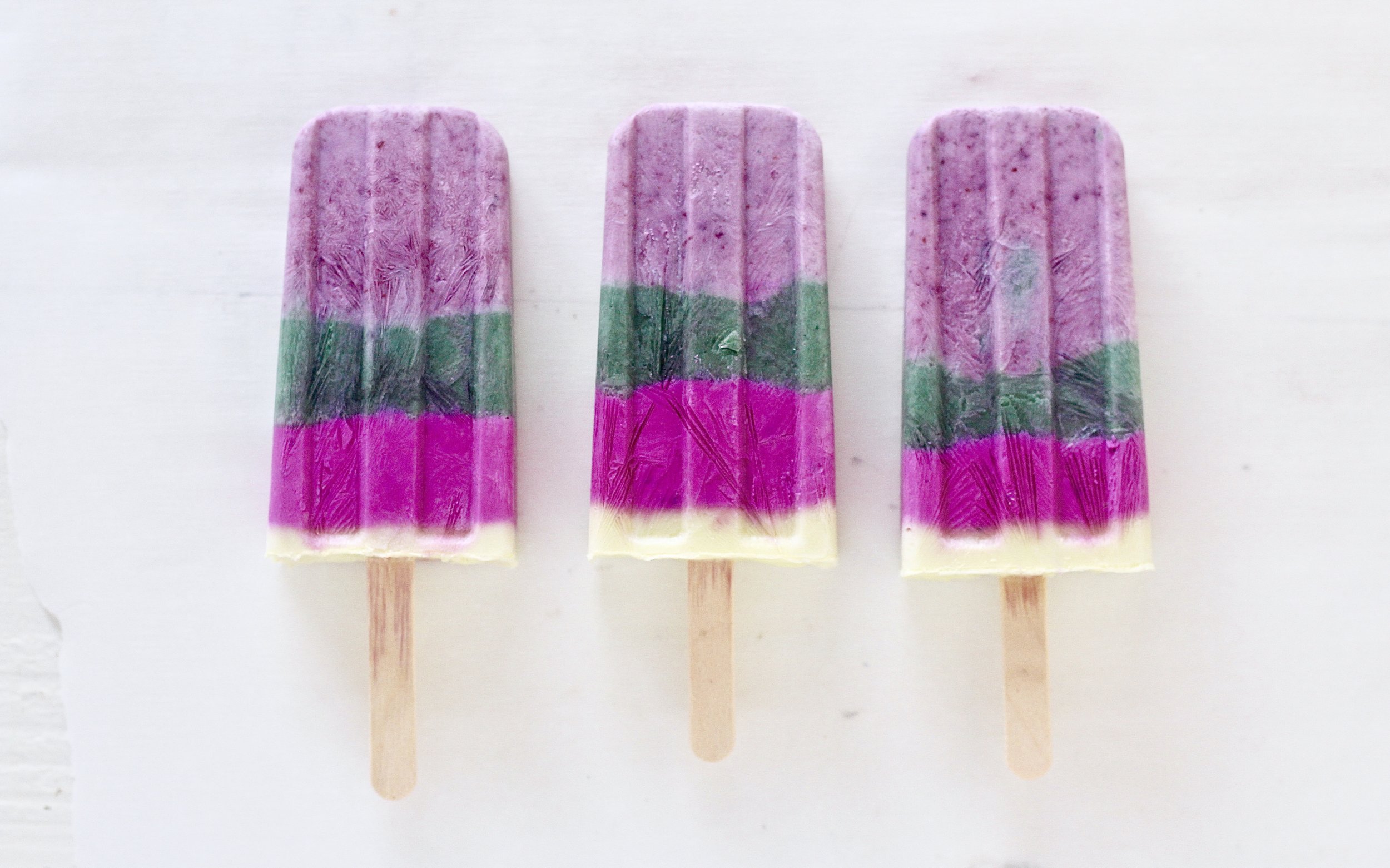 Ingredients
2

cups

whole milk yogurt

plain or vanilla

1

cup

frozen blueberries

1

tsp

spirulina powder

Water

1

cup

frozen dragonfruit

4

kiwi melons

4

Tbsp

Maple syrup

optional
Instructions
Divide the yogurt into four 1/2 cup amounts, each in a separate bowl.

Next thaw the raw fruits, puree, and strain them through a mesh strainer so you're left with about 1/2 cup juice each of blueberry juice and dragonfruit juice. Set these aside.

Next peel the kiwi and puree them in a food processor, then strain as you did the frozen fruits.

Set the kiwi juice aside. Now you'll mix the colors and yogurt together (*I recommend using the maple syrup or using a flavored/sweetened yogurt. You can add a Tbsp of maple syrup to each color. With just plain yogurt and no maple syrup, they're a bit tart.):

Purple layer: Mix 1/2 cup yogurt with blueberry juice.

Blue/green layer: Combine 1/2 cup water with 1/2 cup yogurt and carefully stir in the spriulina powder.

Pink layer: Mix 1/2 cup yogurt with the dragon fruit juice.

Yellow layer: Mix 1/2 cup yogurt with the kiwi juice.

Have your popsicle molds and popsicle sticks ready, and decide what order you want your layers to be in. Pour 1-2 Tbsp of your first color into each mold. Freeze for 30 minutes. Repeat with the next color. Freeze for another 30 minutes. Before adding the third color, carefully insert your popsicle sticks and freeze for another 10 minutes. Next, pour your third color in, and freeze for 30 minutes. Finally pour your final color in and freeze for at least 4 hours.

If you don't want to bother with freezing individual layers, you can do single color creamsicles, or just have some messier layers.
Notes
The nutrition facts presented here are estimates only. The brands you use and product types chosen can change the nutritional information presented. To obtain the most accurate nutritional information, you should calculate the nutritional information with the actual ingredients you use.
Nutrition
Serving:
1
creamsicle
|
Calories:
107
kcal
|
Carbohydrates:
19
g
|
Protein:
3
g
|
Fat:
2.5
g
|
Saturated Fat:
1.5
g
|
Fiber:
2
g
|
Sugar:
15
g
---
Check out these other great recipes!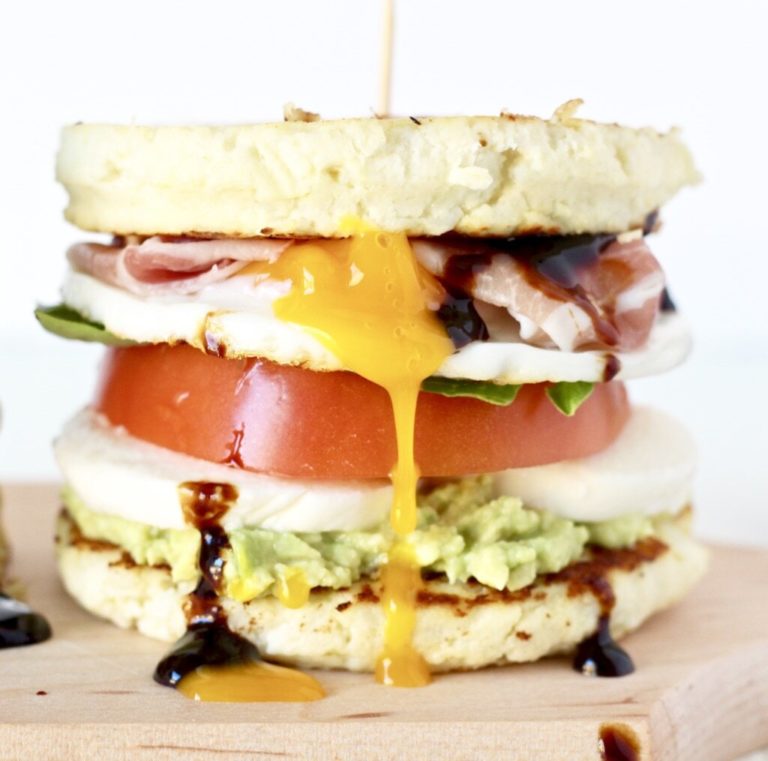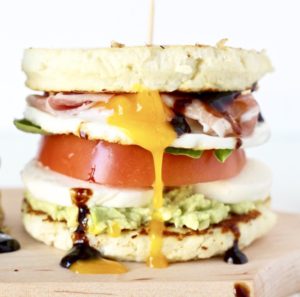 Veggie and Egg Caprese Breakfast Sandwiches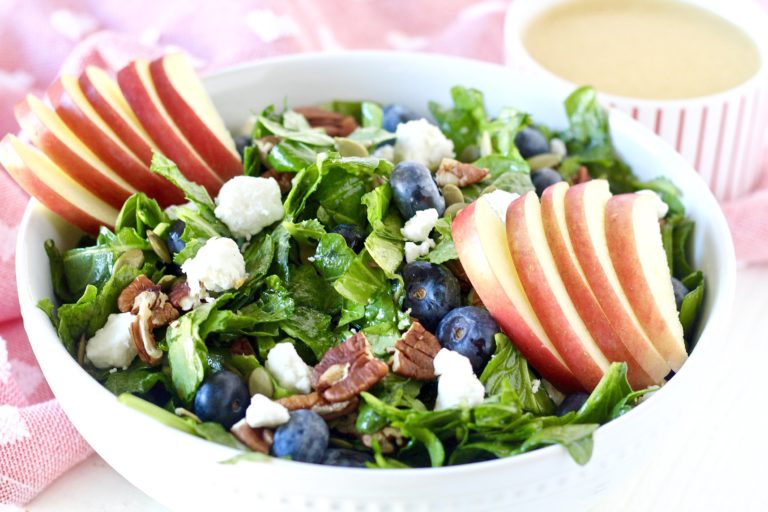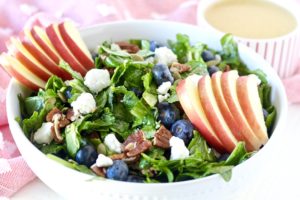 Heart Healthy Blueberry Apple Salad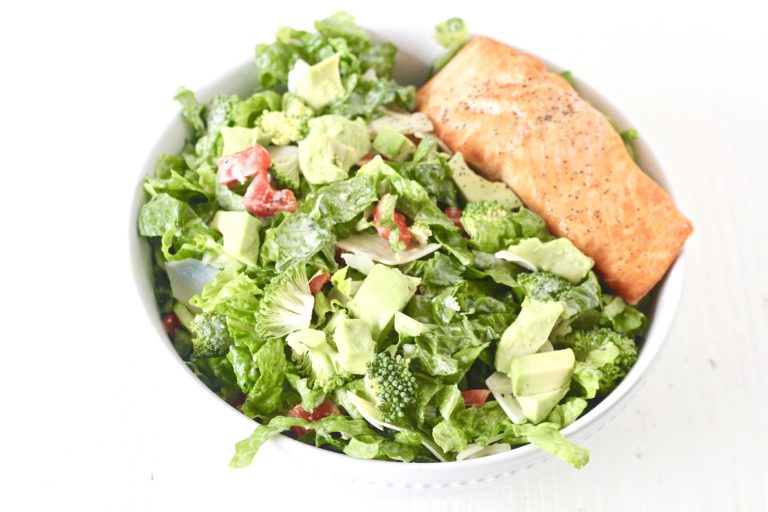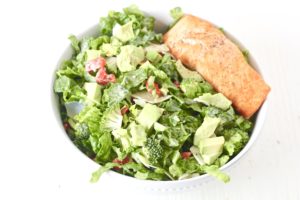 Smoked Black Pepper and Salmon Caesar Salad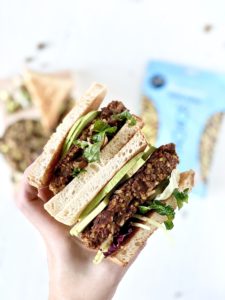 Caramelized Onion and Pistachio Veggie Burgers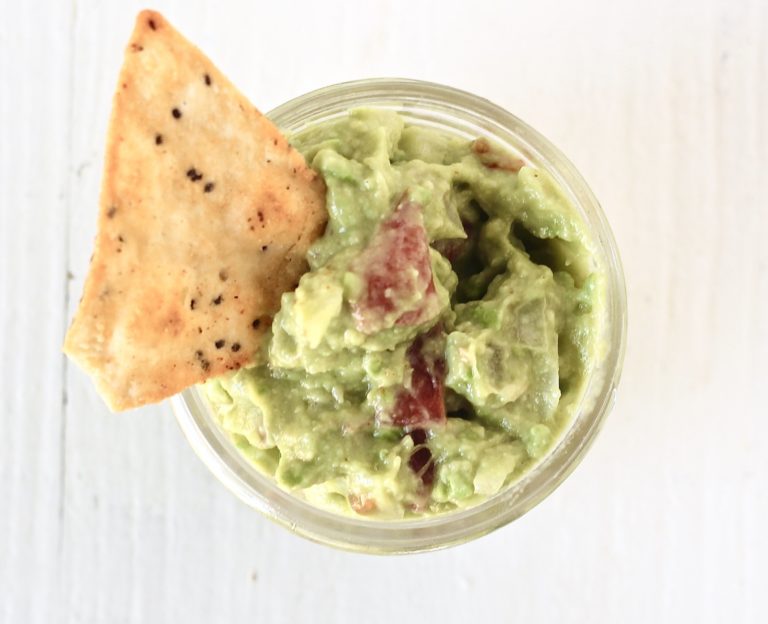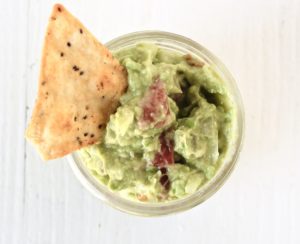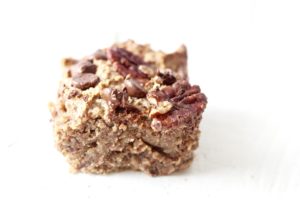 Grain Free Coconut Pecan Chocolate Chip Cookie Bars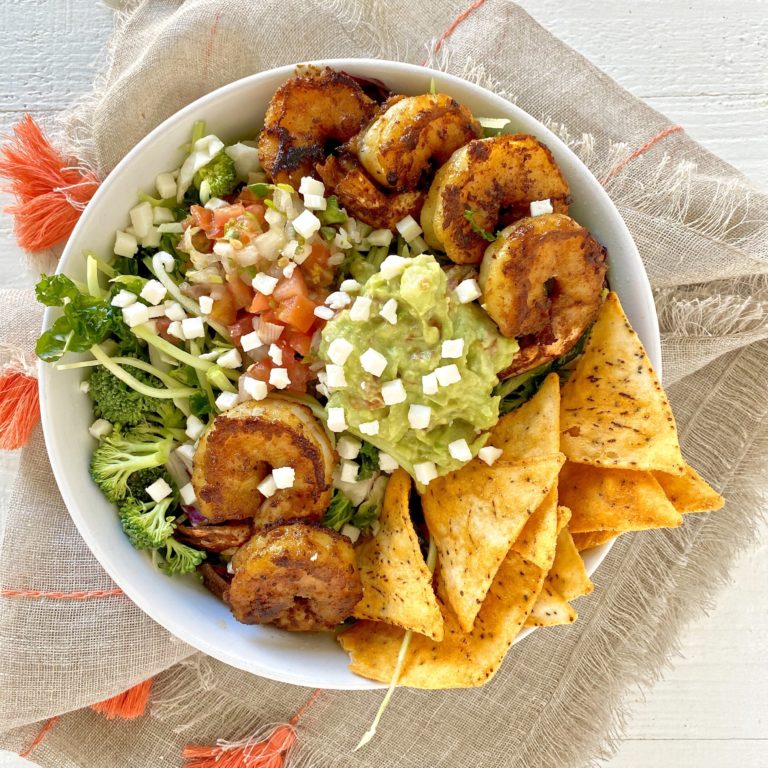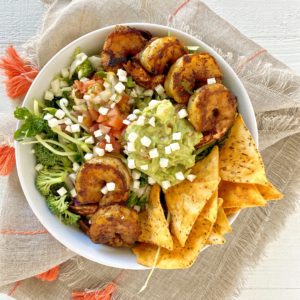 Blackened Shrimp and Veggie Taco Salad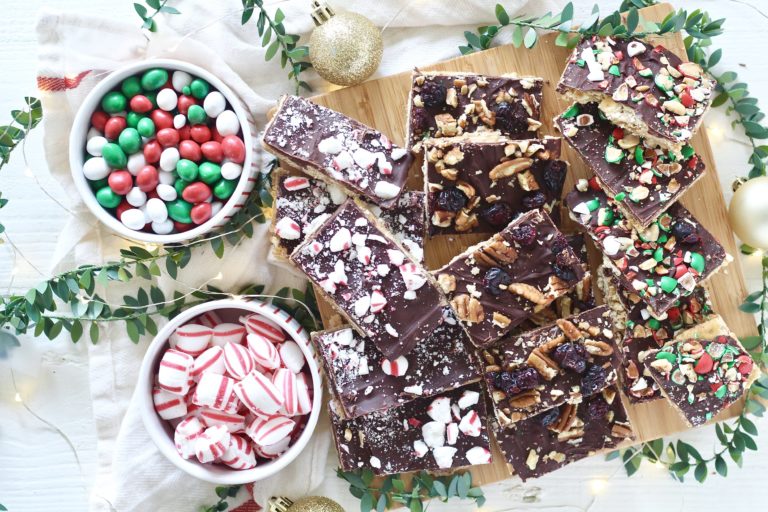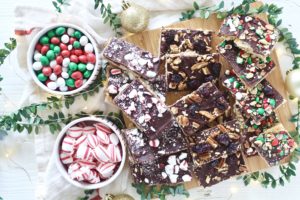 Gluten Free Christmas Cracker Candy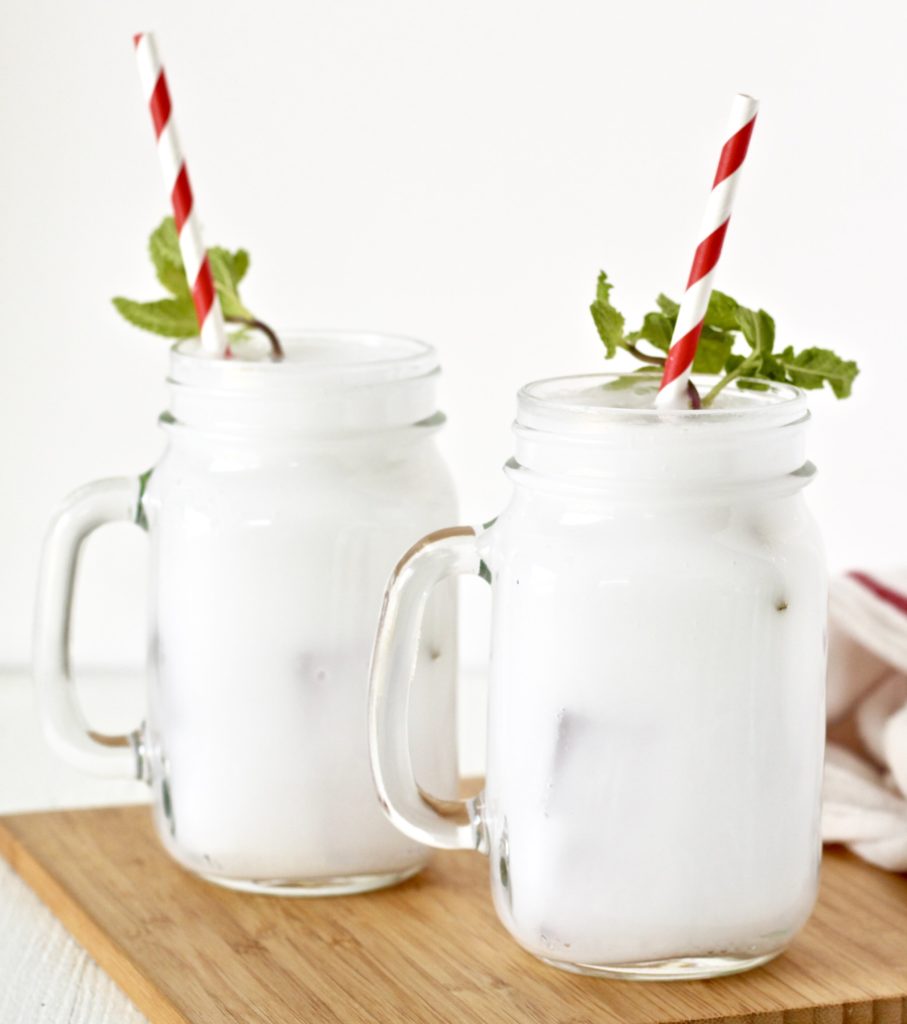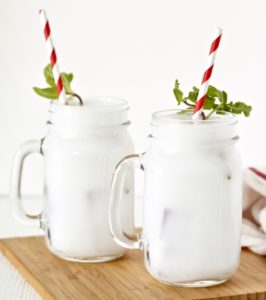 Peppermint Pick Me Up Mocktail