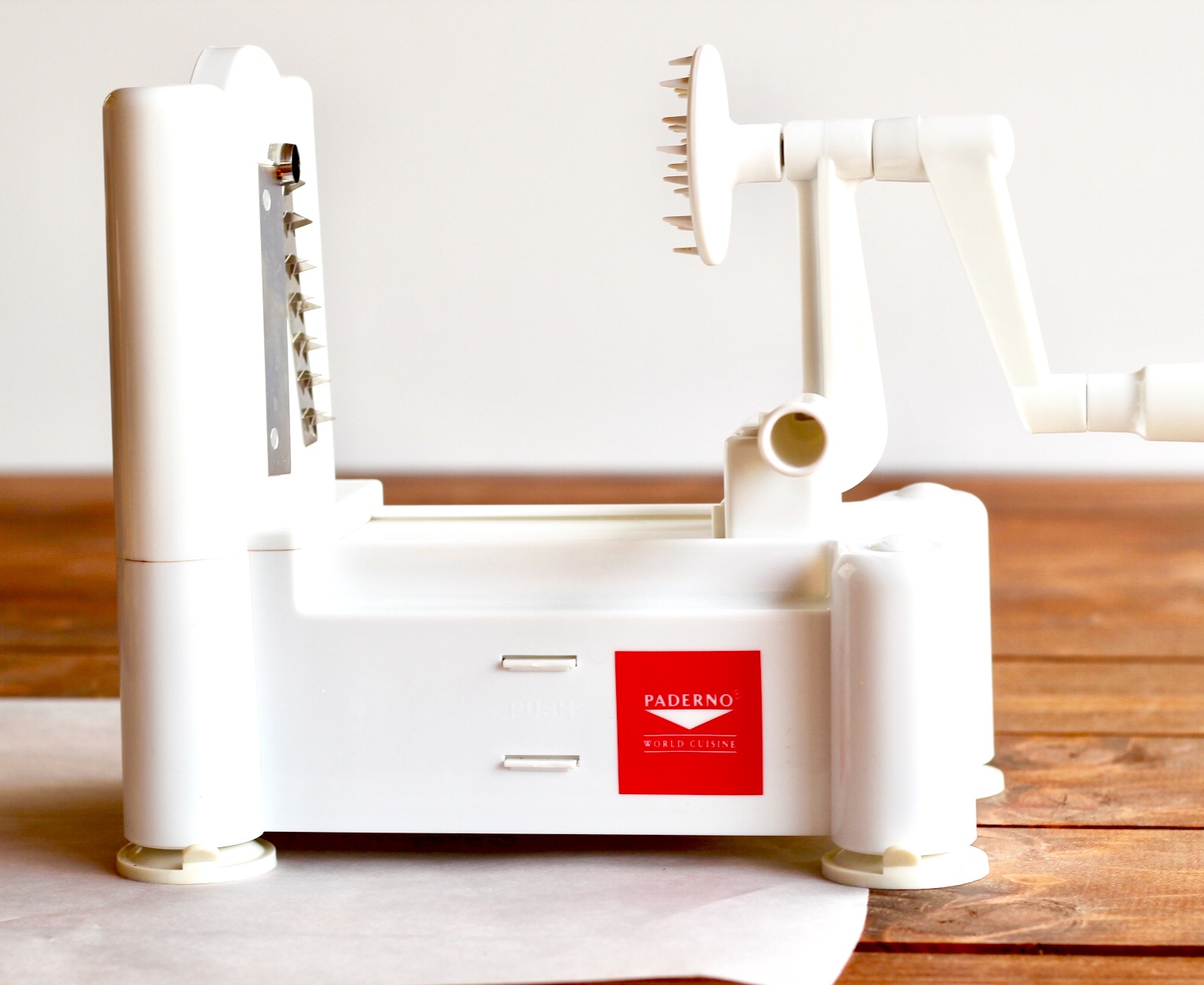 Spiralizing veggies (and fruit!) is a fun way to add some variety and texture to your meals… and its a great way to get kids excited about what's on their plates. You can turn sweet potatoes, zucchini, squash, apples, carrots… pretty much any firm fruit or veggie, into spirals!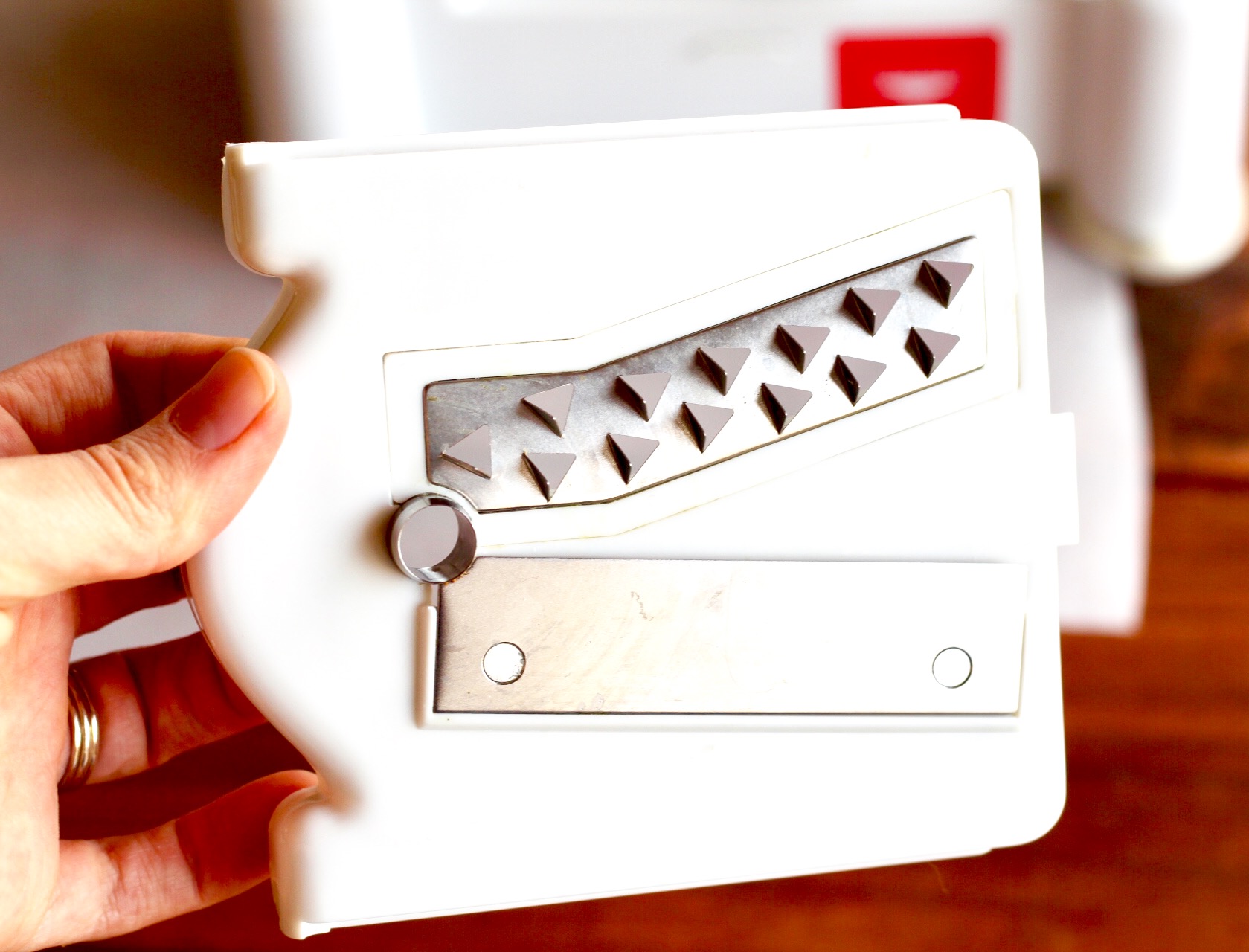 There are many different models and options, but you don't need anything super fancy, I promise. I got mine for around $30 on Amazon a couple years ago. (I even went through a phase where I kind of forgot I had it… it got pushed to the back of the cabinet and then things got put in front of it… so, when I "re-discovered" it, it was kind of like Christmas morning.) I like to use the blade pictured here for most spirals, but there's also a slicing blade that's great for making homemade "chips".
This recipe for Cheesy Sesame Zoodles was a hit with our whole family. You can serve it as a side dish, as the main meal with some beans or meat added in… or throw it in a pan with some eggs for the perfect omelet!
---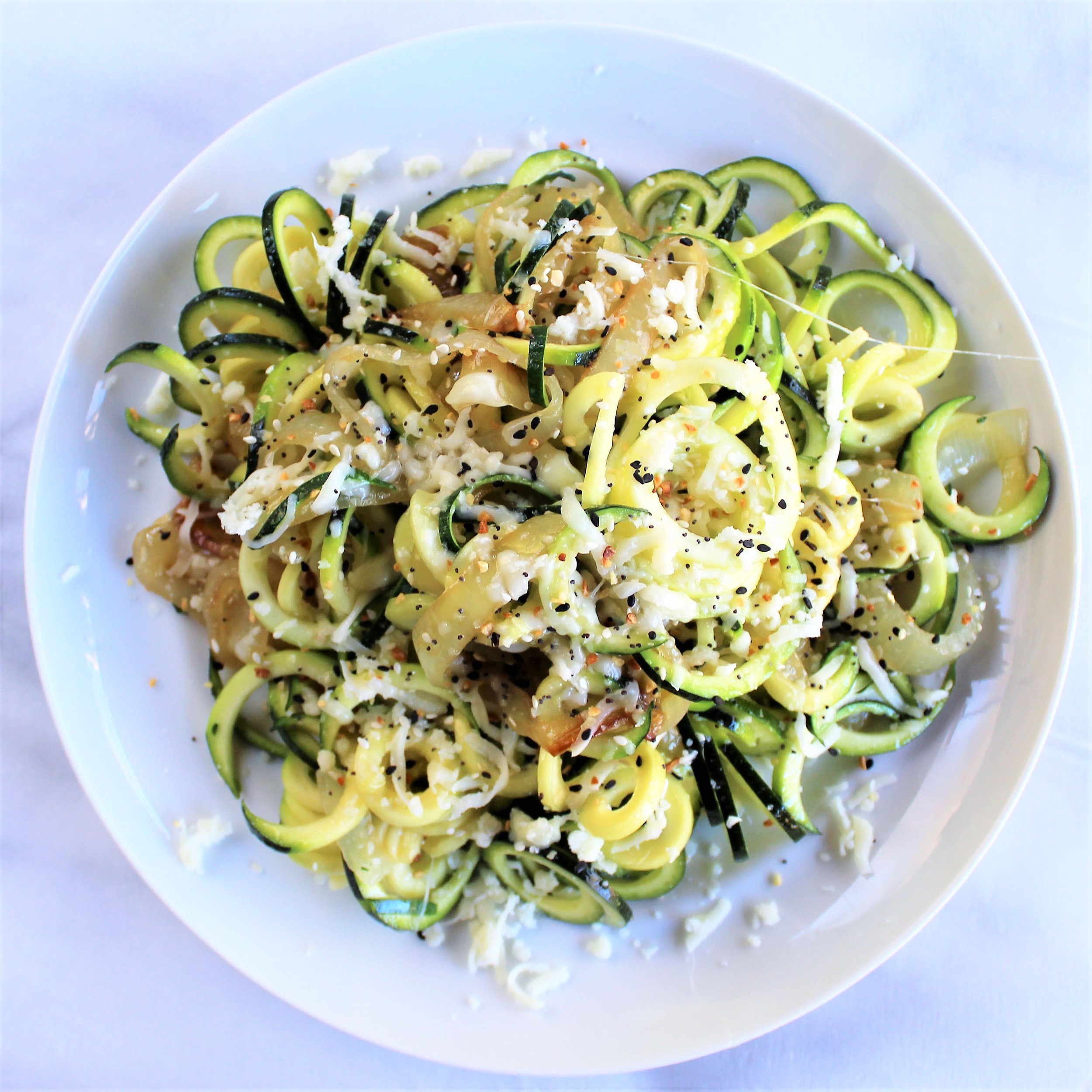 Cheesy Sesame Zoodles
3 zucchini
Chosen Foods avocado oil (use milknhoney20 for 20% off at chosenfoods.com)
1 medium yellow onion, chopped
1/4 cup shredded mozzarella
1/2 – 1 Tbsp Trader Joe's Everything but the Bagel Seasoning
Heat a avocado oil in a large skillet over medium-high heat. Add your onion to the pan, and saute for 10-15 minutes until slightly browned.
Meanwhile, spiralize your zucchini using a spiralizer.
Add the zucchini to the onions and saute for another 5-7 minutes. Remove the skillet from the heat, and add in cheese and sesame seasoning. Give it a good stir and enjoy!!