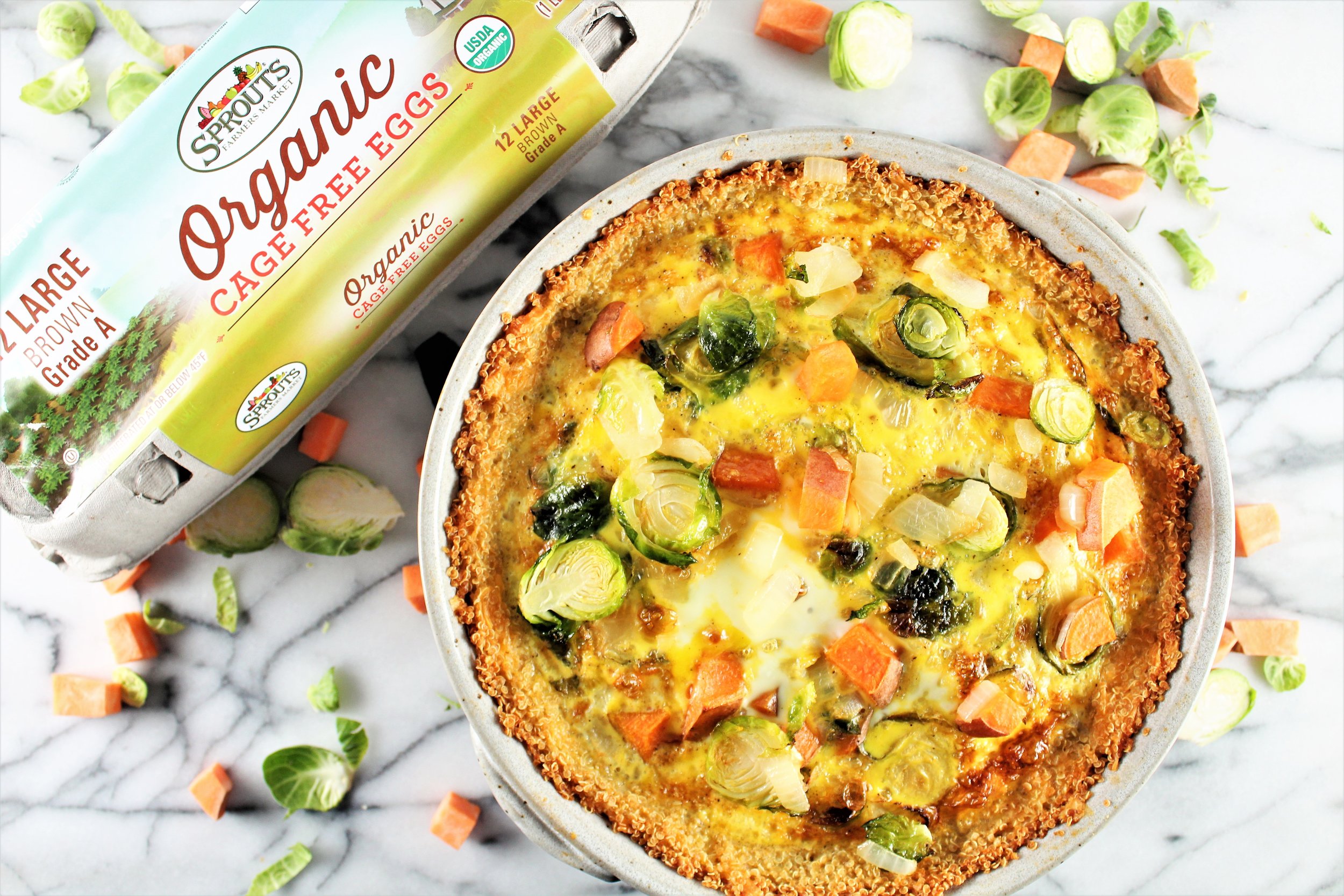 We all know mornings can be a little hectic. This Flourless Quinoa and Vegetable Quiche is super simple to make, and makes weekday breakfasts a breeze. Prep it on the weekend and you've got a healthy, delicious, gourmet breakfast ready to go for the week! It's the perfect combination of fat, protein, and complex carbihydrate to get you ready to conquer your day.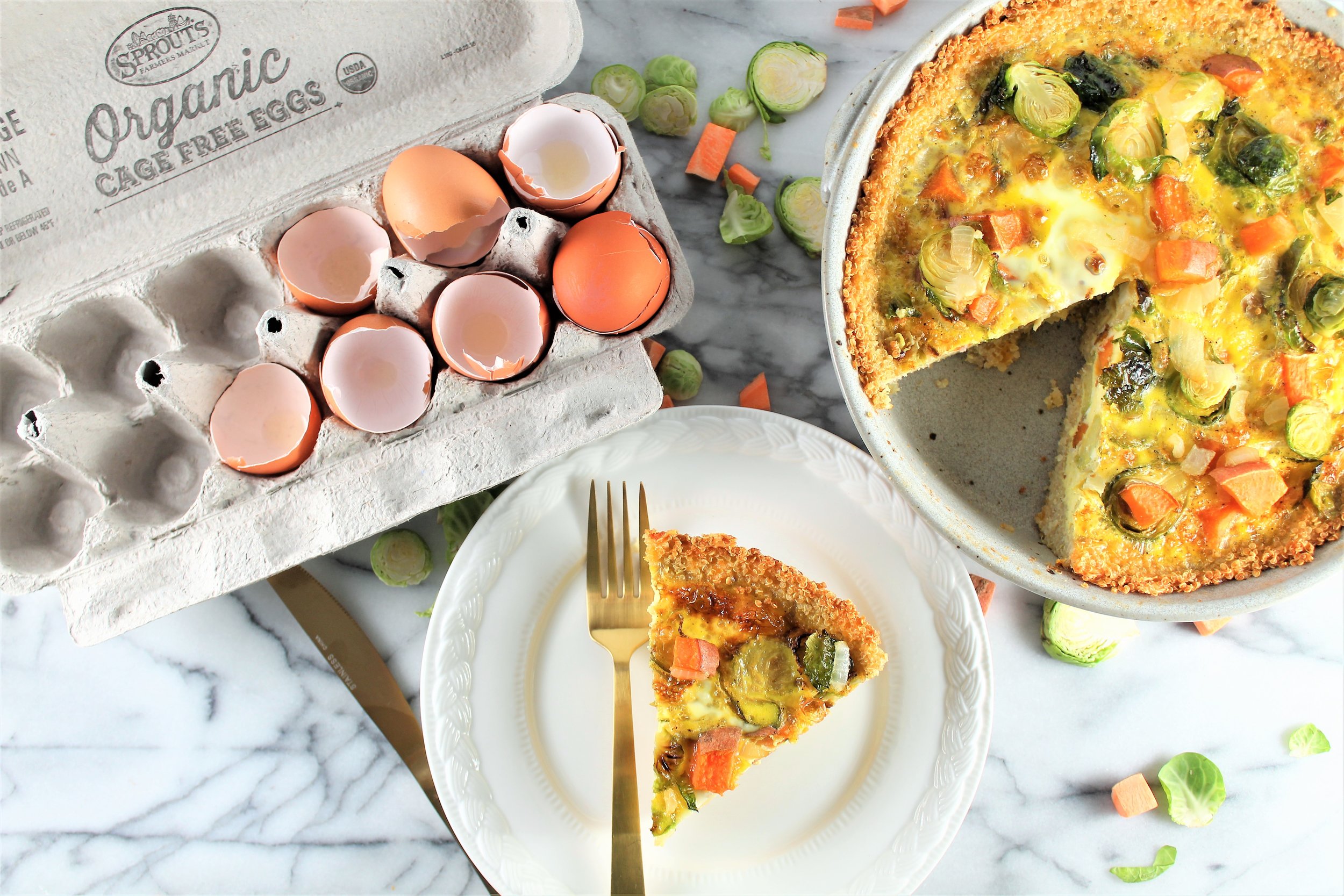 This recipe was sponsored by Sprouts Farmer's Market. All ideas and thoughts are my own. 
---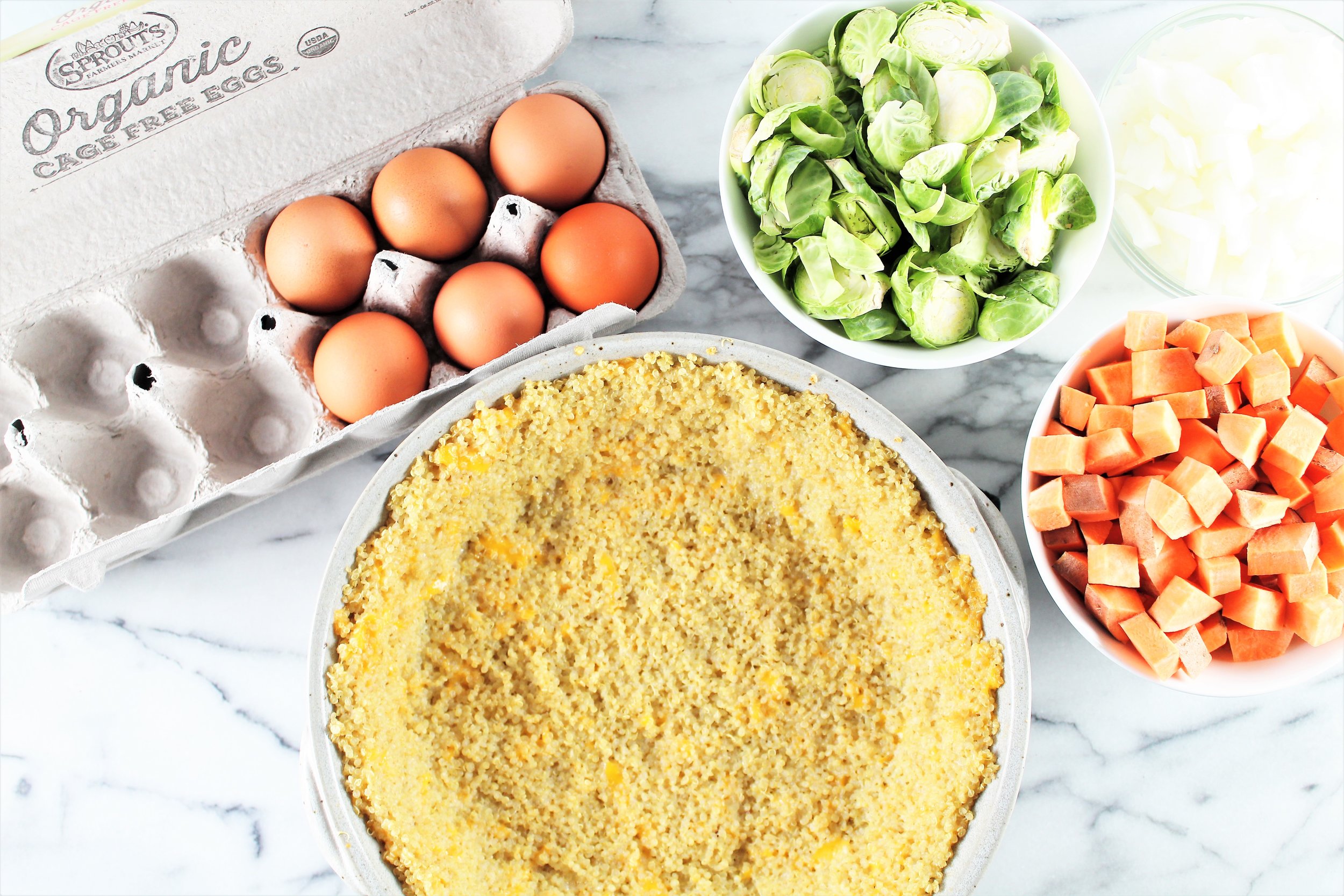 Flourless Quinoa and Vegetable Quiche
1 cup uncooked quinoa
3/4 cup shredded cheese
1/3 cup plus 3 Tbsp Sprouts Liquid Egg Whites
1/2 yellow onion, diced
1/4 pound brussel sprouts, trimmed and peeled, sliced
1 medium sweet potato, diced
Avocado oil
6 Sprouts Organic Cage Free Eggs
2/3 cup milk
1/2 tsp mustard powder
1/2 tsp sea salt
1/4 tsp black pepper
Cook the quinoa according to package instructions. Set it aside to cool.
Preheat your oven to 375 degrees.
Once the quinoa has cooled, add the egg whites and cheese to the pot and stir to combine. Carefully press the quinoa mixture into a greased pie plate. Bake for 15 minutes. 
While the crust is baking, sautee the vegetables (onions, sweet potatoes, and brussel sprouts) in avocado oil over medium heat for 10-15 minutes. 
Set the vegetables and crust aside to cool.
Combine with eggs, milk, and seasonings in a bowl and whisk to combine. 
Add the sauteed vegetables to the pie plate and spread into an even layer. Pour the egg mixture over the vegetables. Return the quiche to the oven and bake for 35-40 minutes or until the eggs have set in the middle. Enjoy!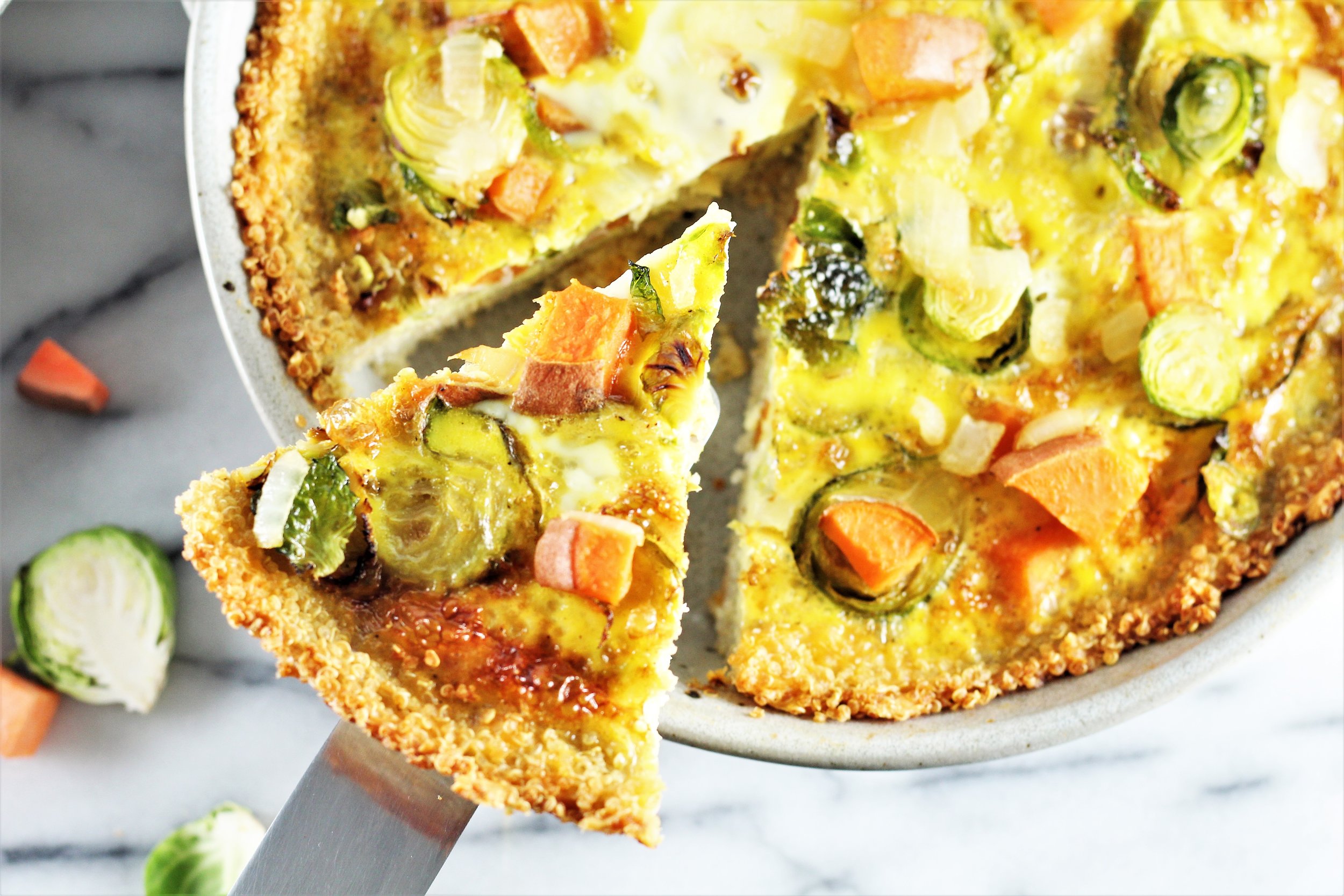 ---
Check out these other great breakfast recipes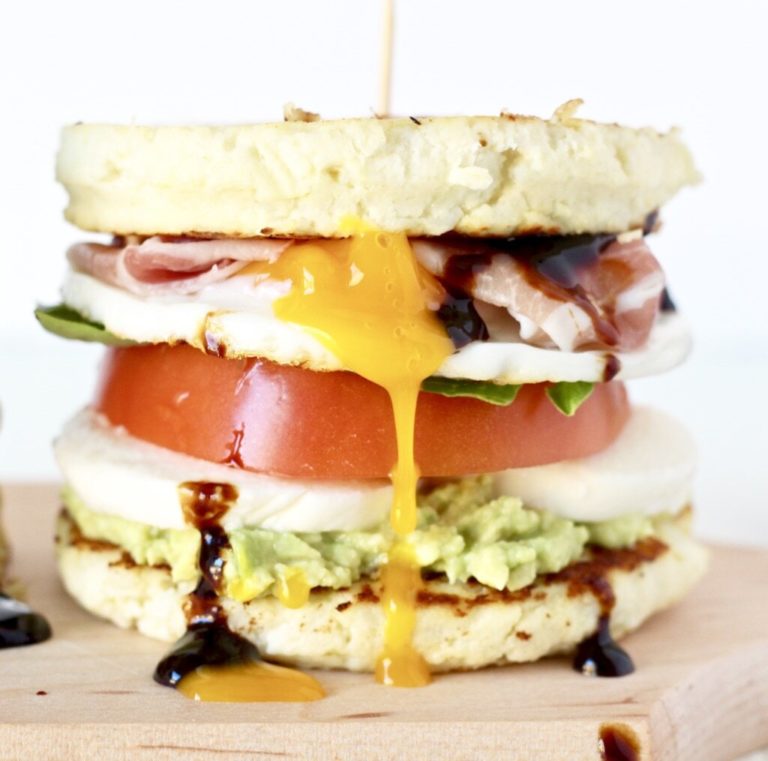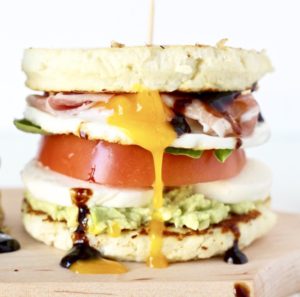 Veggie and Egg Caprese Breakfast Sandwiches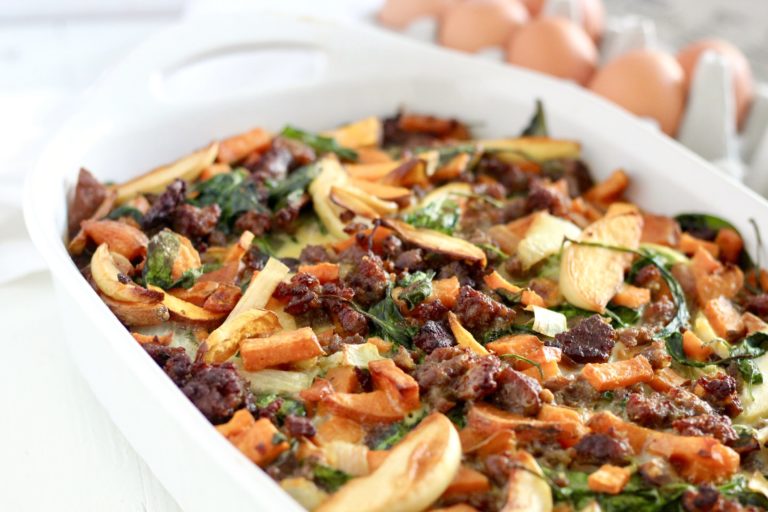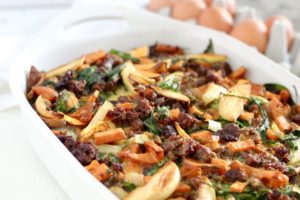 Caramelized Onion, Apple, and Sweet Potato Overnight Breakfast Bake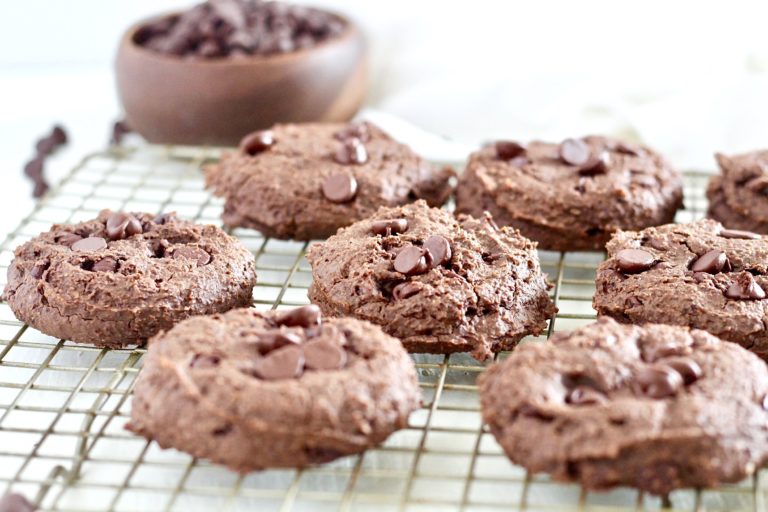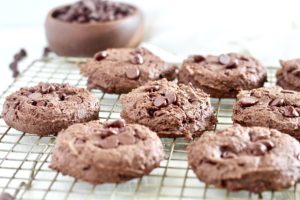 Double Chocolate Fudge Breakfast Cookies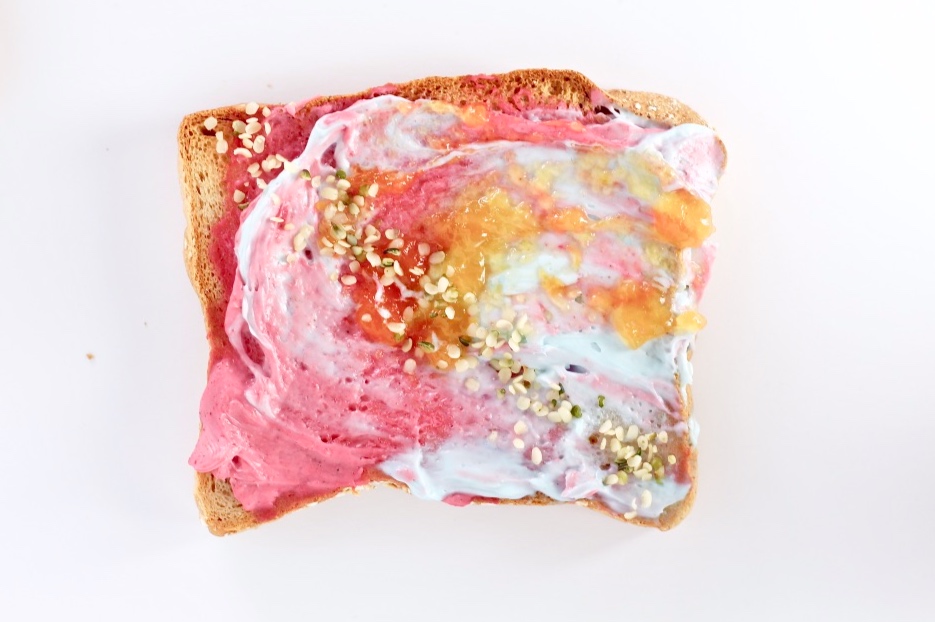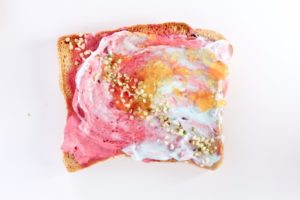 Watercolor Toast with no artificial dyes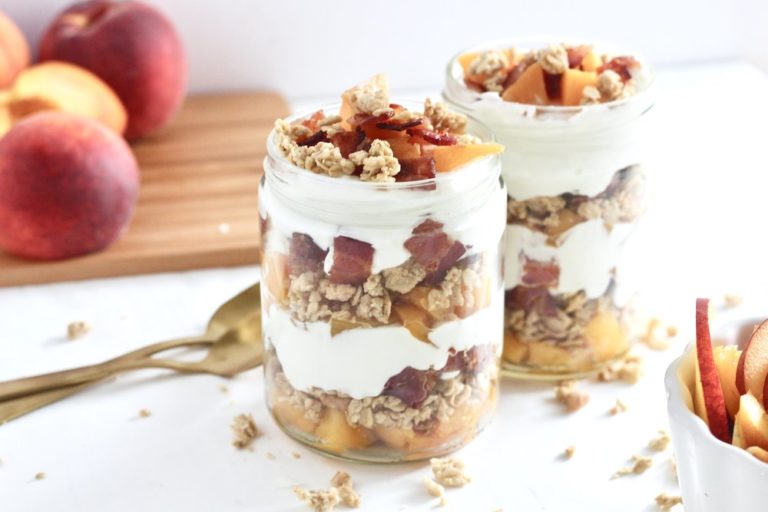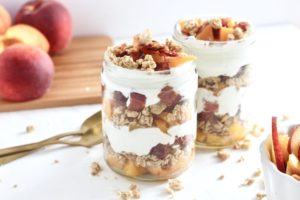 Peaches & Cream Parfaits with Maple Bacon Crumbles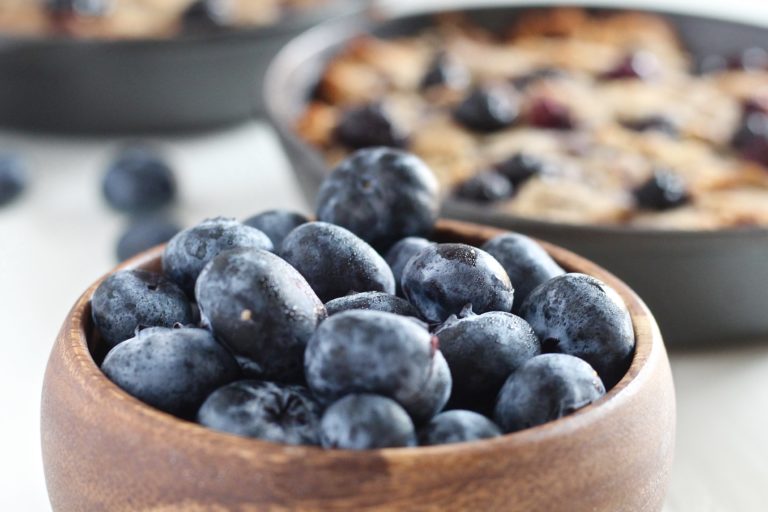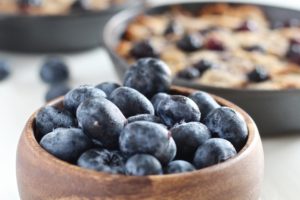 Grain Free Blueberry Lemon Breakfast Cookie Skillet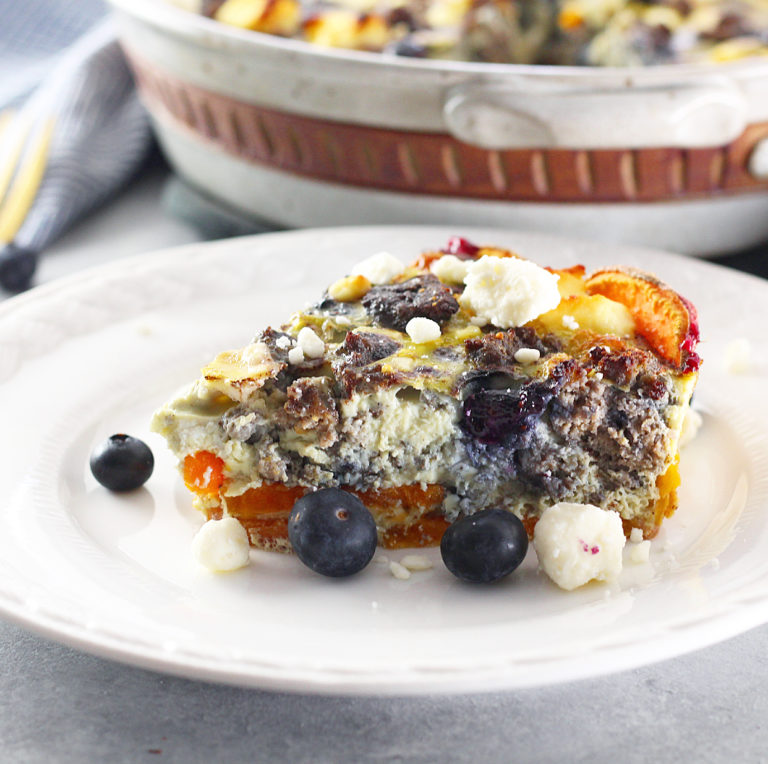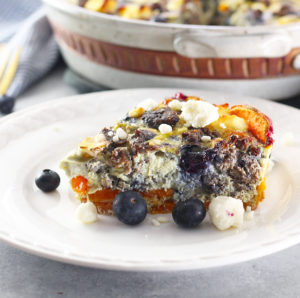 Sweet Potato Blueberry Sausage Frittata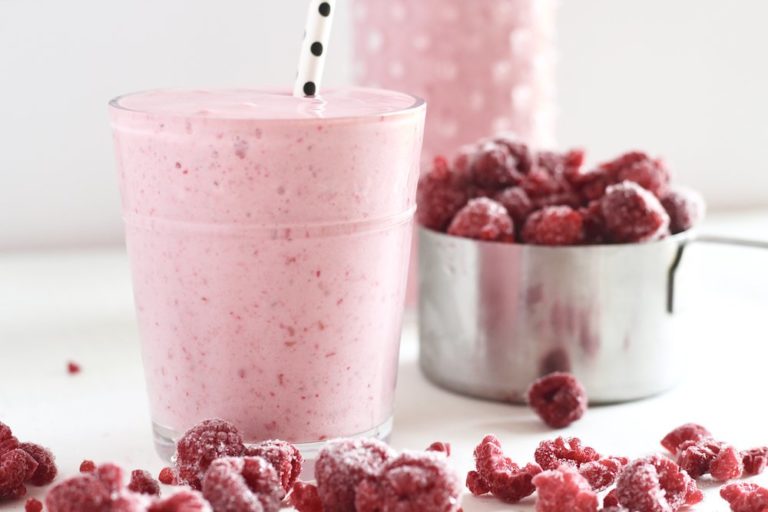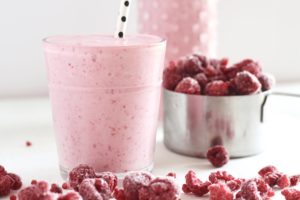 Easy no added sugar raspberry smoothie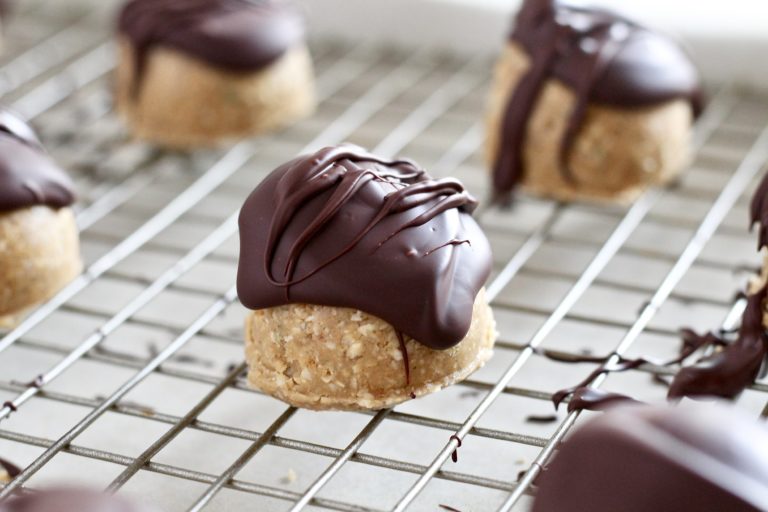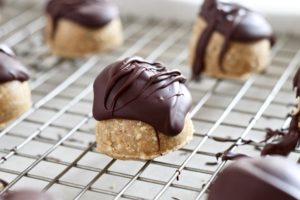 Healthier Scotcheroo Energy Balls