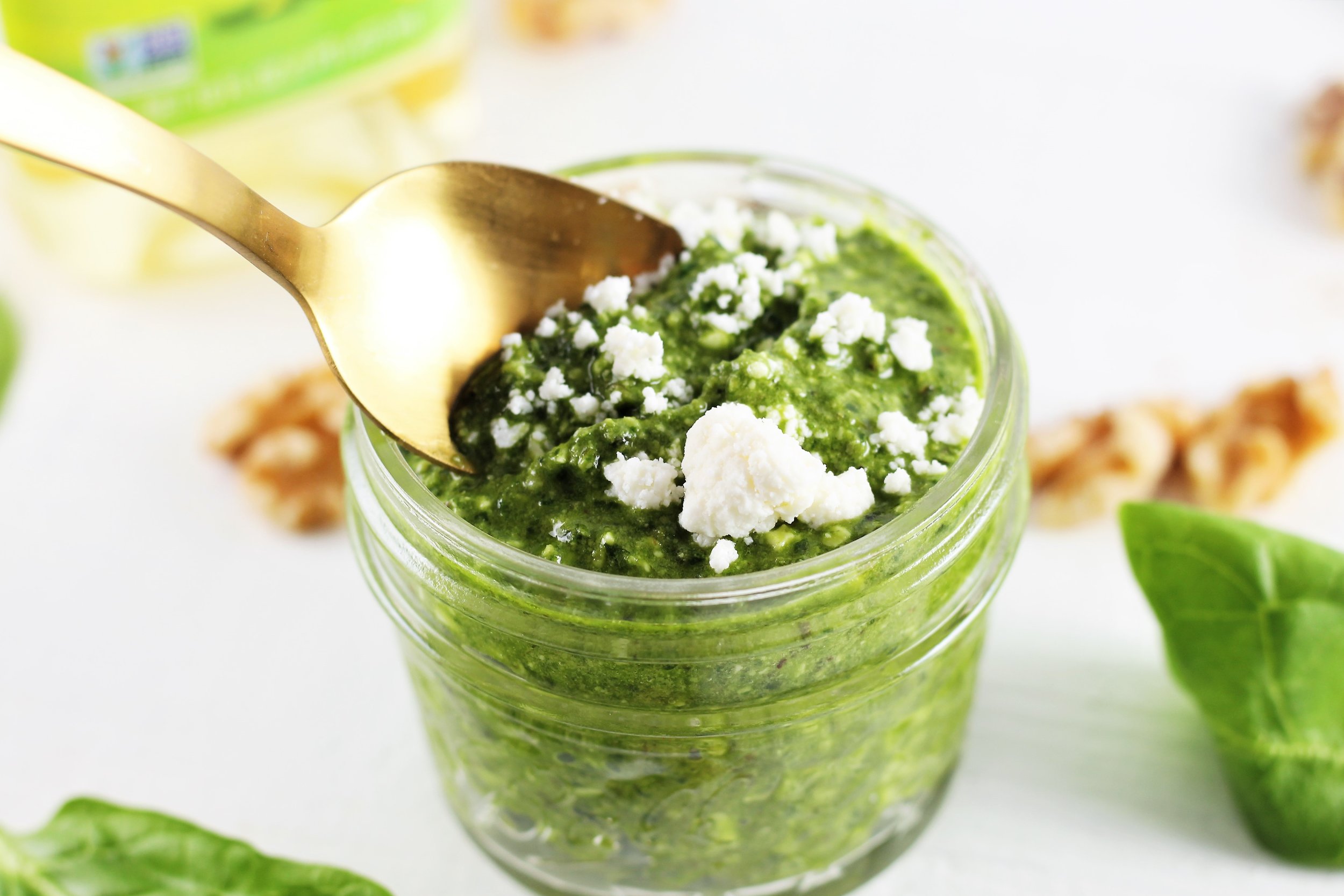 This Spinach Walnut and Feta Pesto Sauce has the perfect hearty creamy flavor to compliment any dish. From pasta, to veggies, to salad (or even a slice of toast!), it pairs perfectly with anything!
This recipe was sponsored by Carrington Farms. All thoughts and ideas are my own. 
---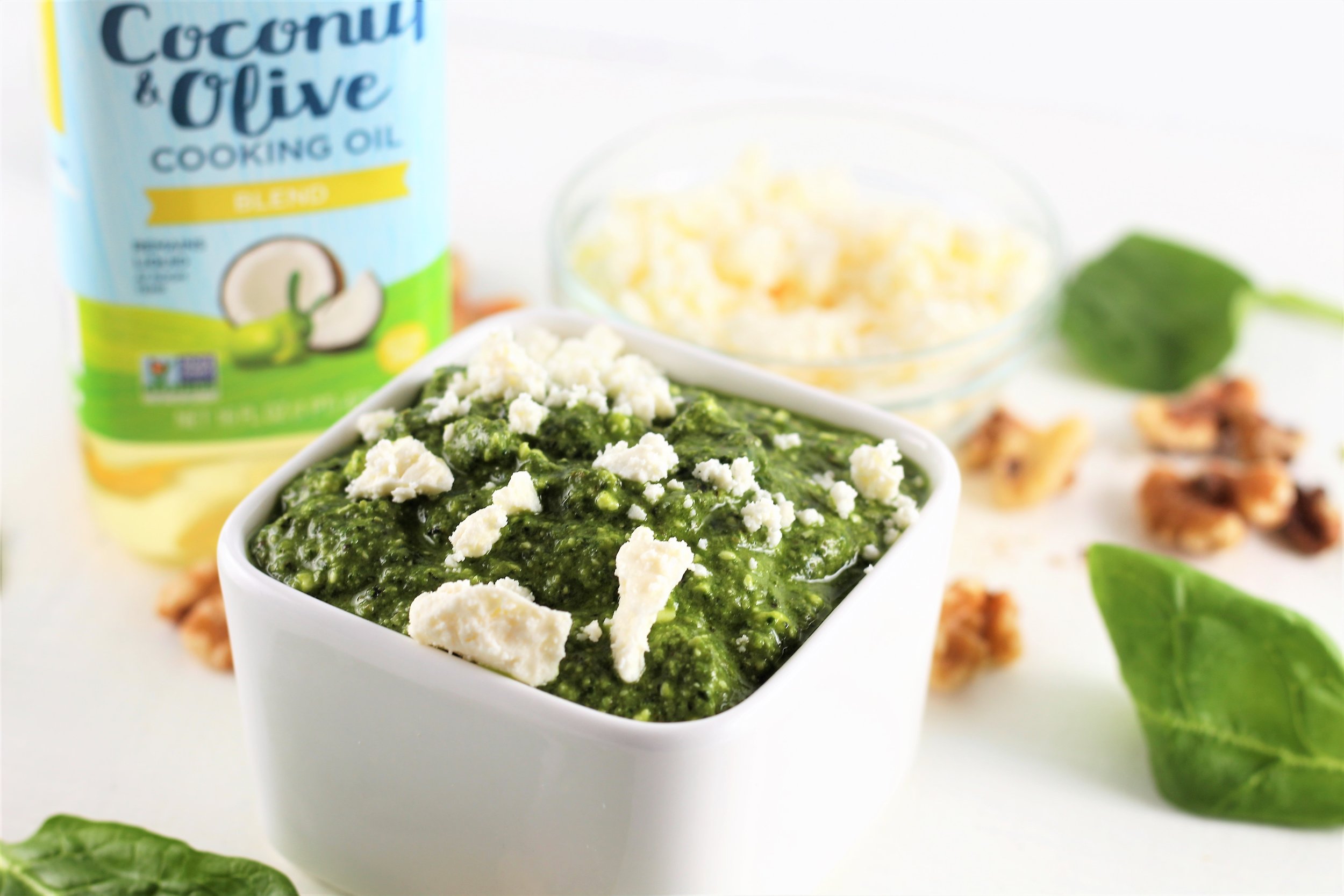 Spinach Walnut and Feta Pesto Sauce
1 cup fresh basil leaves
1 cup baby spinach
1/4 cup walnuts
1 Tbsp minced garlic
1/2 cup Carrington Farms Coconut and Olive Cooking Oil Blend
1/2 cup feta cheese
Add the basil, spinach, walnuts, and garlic to the bowl of a large food processor. Using the s-blade process until fine and crumbly. While the food processor is still running, slowly pour the olive/coconut oil bend in. Then, stop the food processor and scrape down the sides of the bowl. Add the feta cheese to the bowl and process for about 10 seconds more until the cheese is incorporated. 
Add this Spinach Walnut and Feta Pesto Sauce to your favorite pasta, veggies, or salad… or even add to a savory toast in the morning! Store in an airtight container in the refrigerator for 3-5 days, or freeze.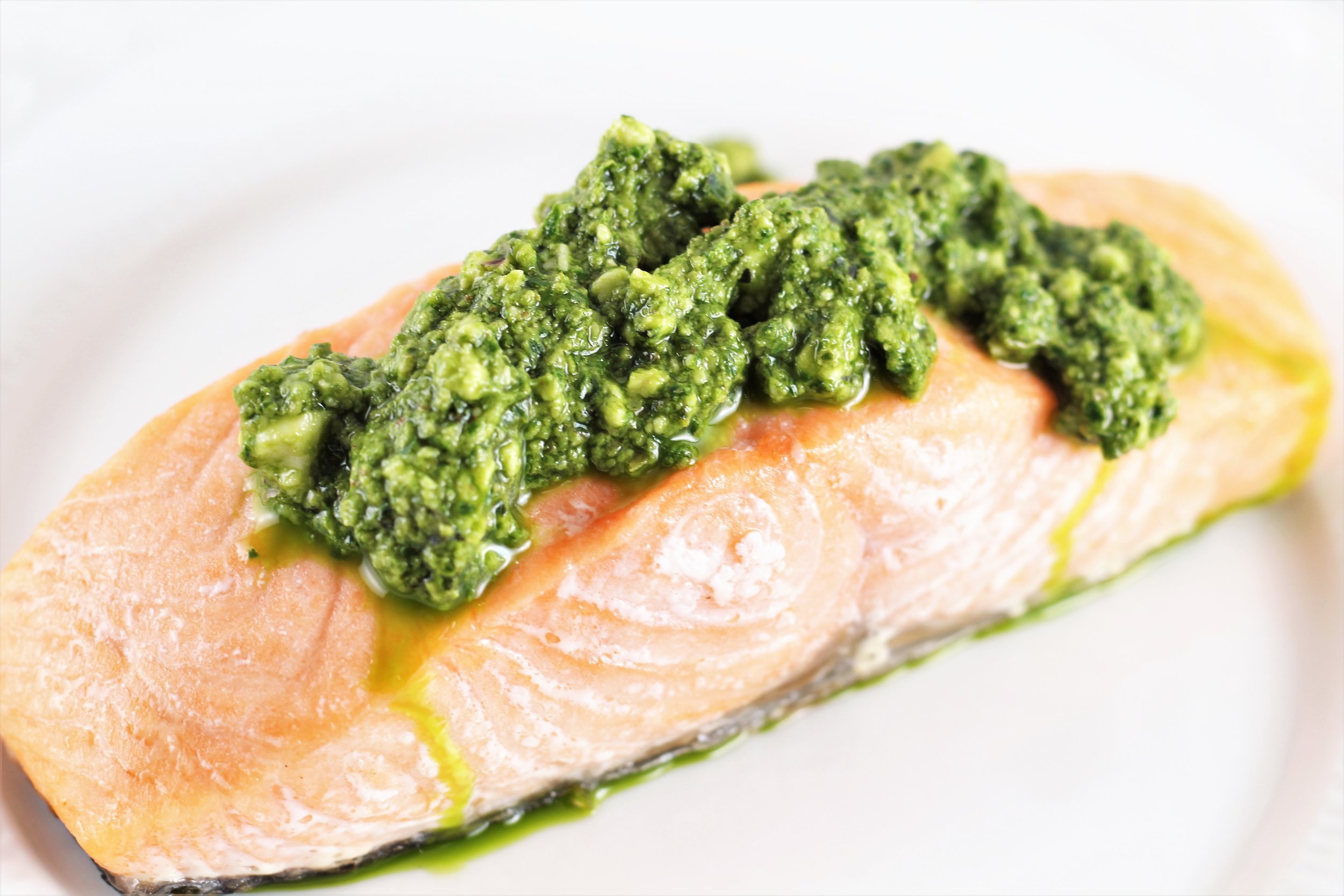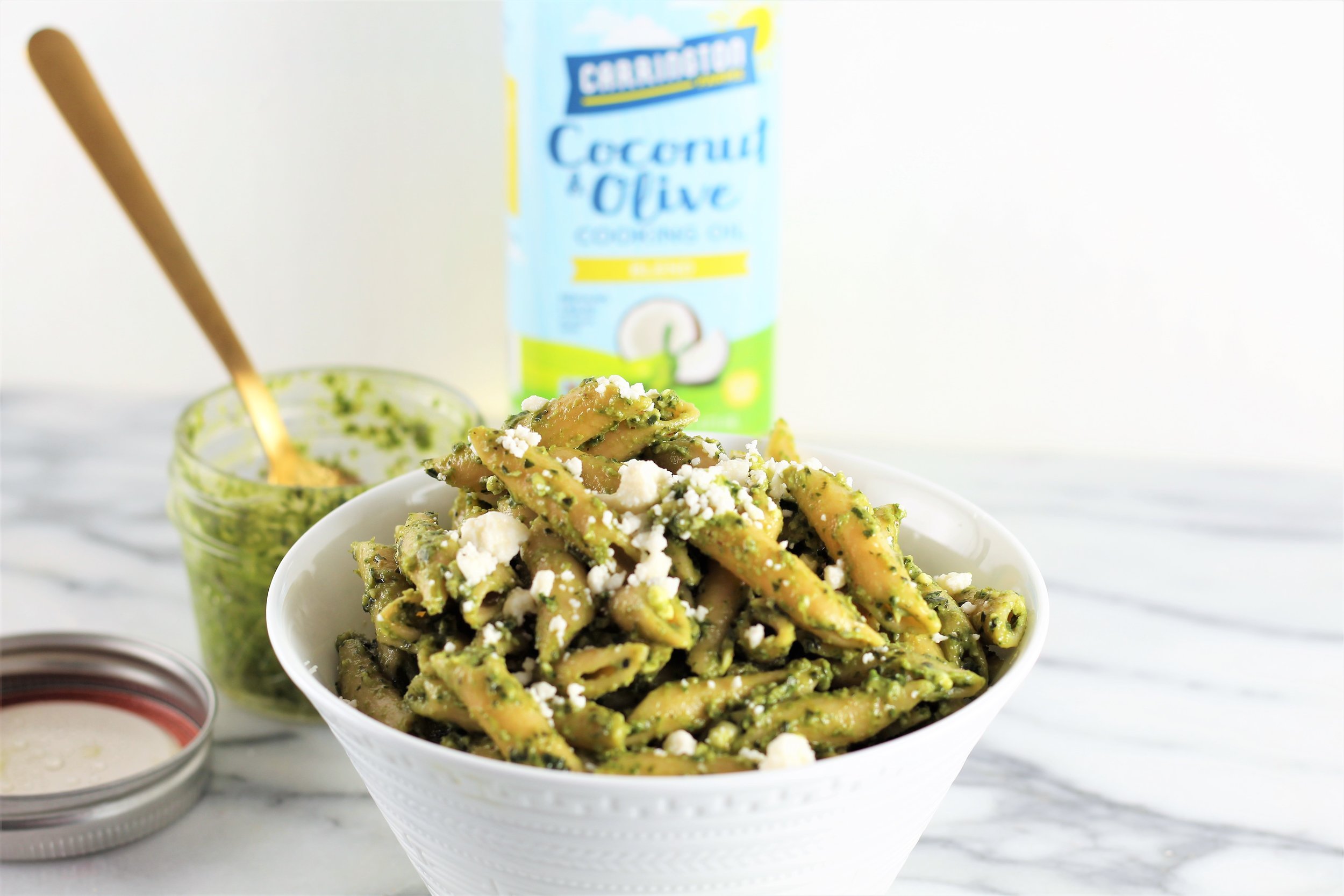 ---