Do you ever have those days where you know you probably should have gone to the grocery store, but you just didn't make it? Maybe you got busy, or maybe you were just flat out being lazy (not that I'm speaking from experience or anything). Well, that's how this Tomato Kale Beet Pizza came to be, quite honestly. Imagine having 2 small humans (and a husband!) asking what's for dinner, over and over and over… so, you do what you gotta do. You scrounge the fridge and pantry, and you make the world's best pizza.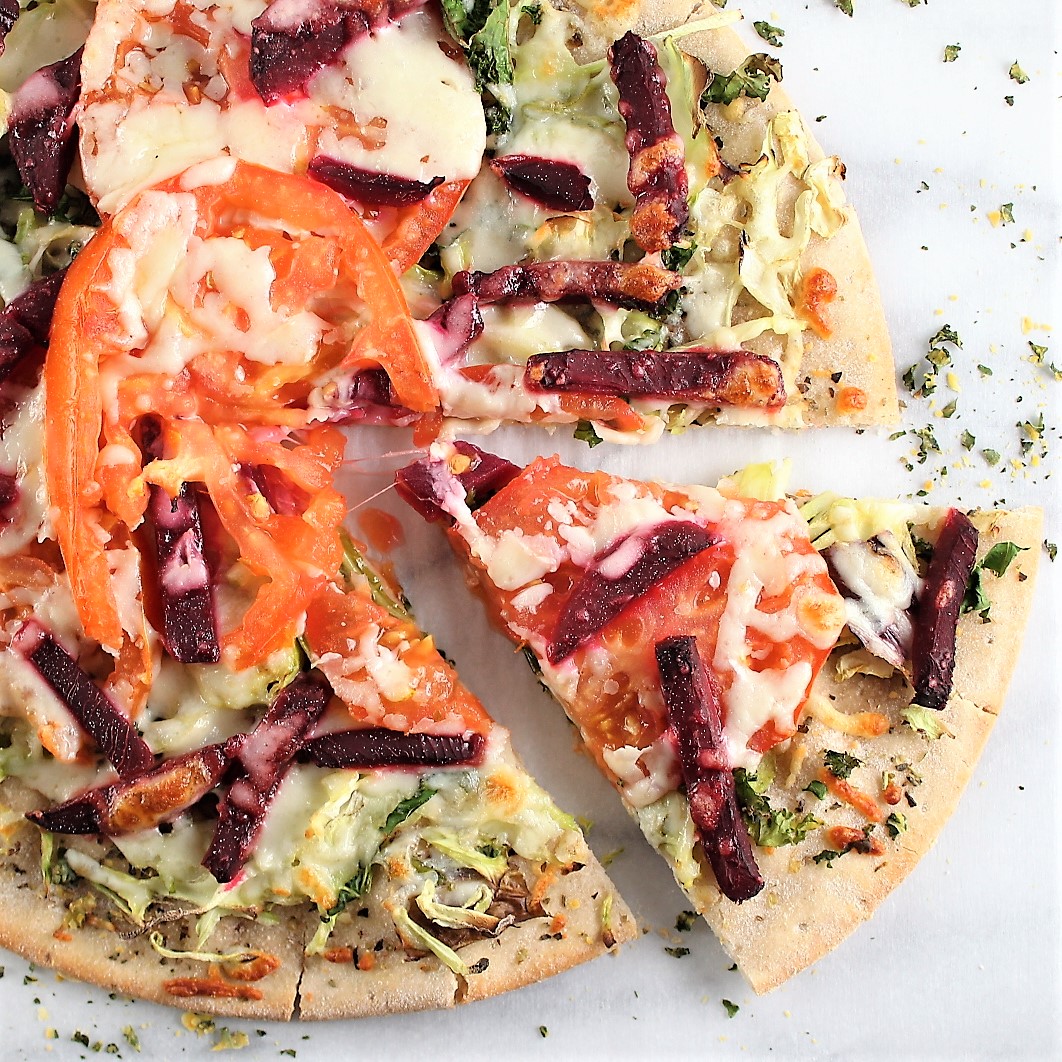 Tomato Kale Beet Pizza
1 pre-made pizza crust
Avocado oil
1 Tbsp Italian seasoning
1 tsp fine sea salt
2 cups leafy greens, chopped
1 large tomato, sliced
1/4 cup chopped, cooked beets
1 bag lightly salted kale chips
1/2 cup shredded mozzarella cheese
Preheat your oven to 400 degrees. Meanwhile, rub your pizza crust with avocado oil and top with Italian seasoning and sea salt. Cover the pizza crust with the toppings in the order they are listed. Bake until cheese begins to brown, or follow cooking instructions on pizza crust packaging.