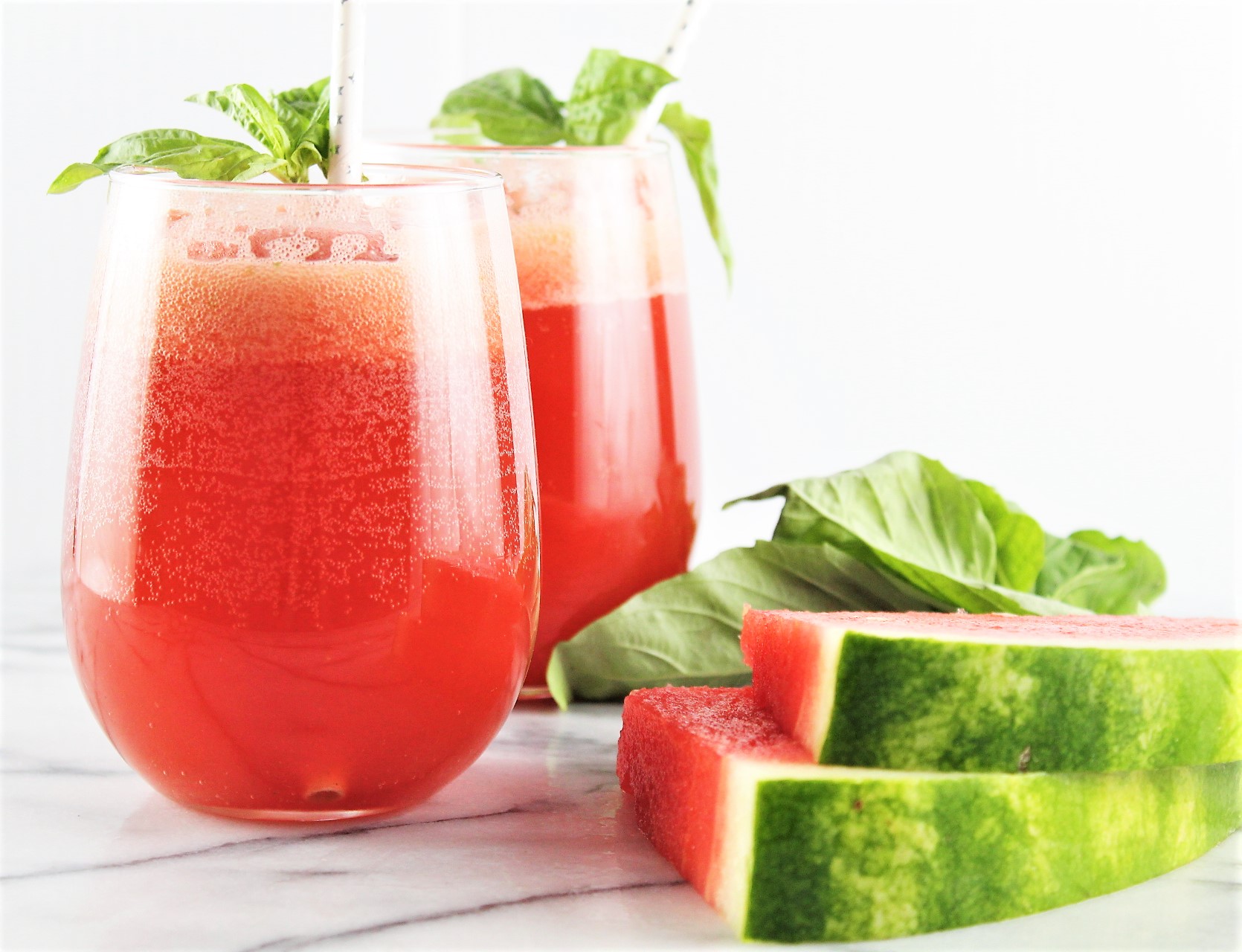 It's hard to believe summer is already halfway over! (… how in the world did that happen?!) But let's be honest, it's only halfway over according to the calendar. Those of us down in South Texas know that summer likes to hang around well into October every year… but don't worry, I've got you covered with this A-MA-ZING Watermelon Basil Spritzer.
If you're like me, you like to unwind a little at the end of the day. After we get the girls in bed, I love to relax with a drink or snack (in moderation, of course) of choice. Sometimes that means a glass of my favorite wine, or a dessert I've made that day. But for those nights when I don't feel like drinking alcohol and/or splurging on dessert, I love to mix things up with a good added sugar free drink. The basil in these Watermelon Basil Spritzers adds the perfect bite… so, while they may be non-alcoholic, trust me… they're far from boring and will keep your taste buds very happy! (Though, as noted in the recipe below, you can certainly add your liquor of choice… but I have only tested the non-alcoholic version.)
---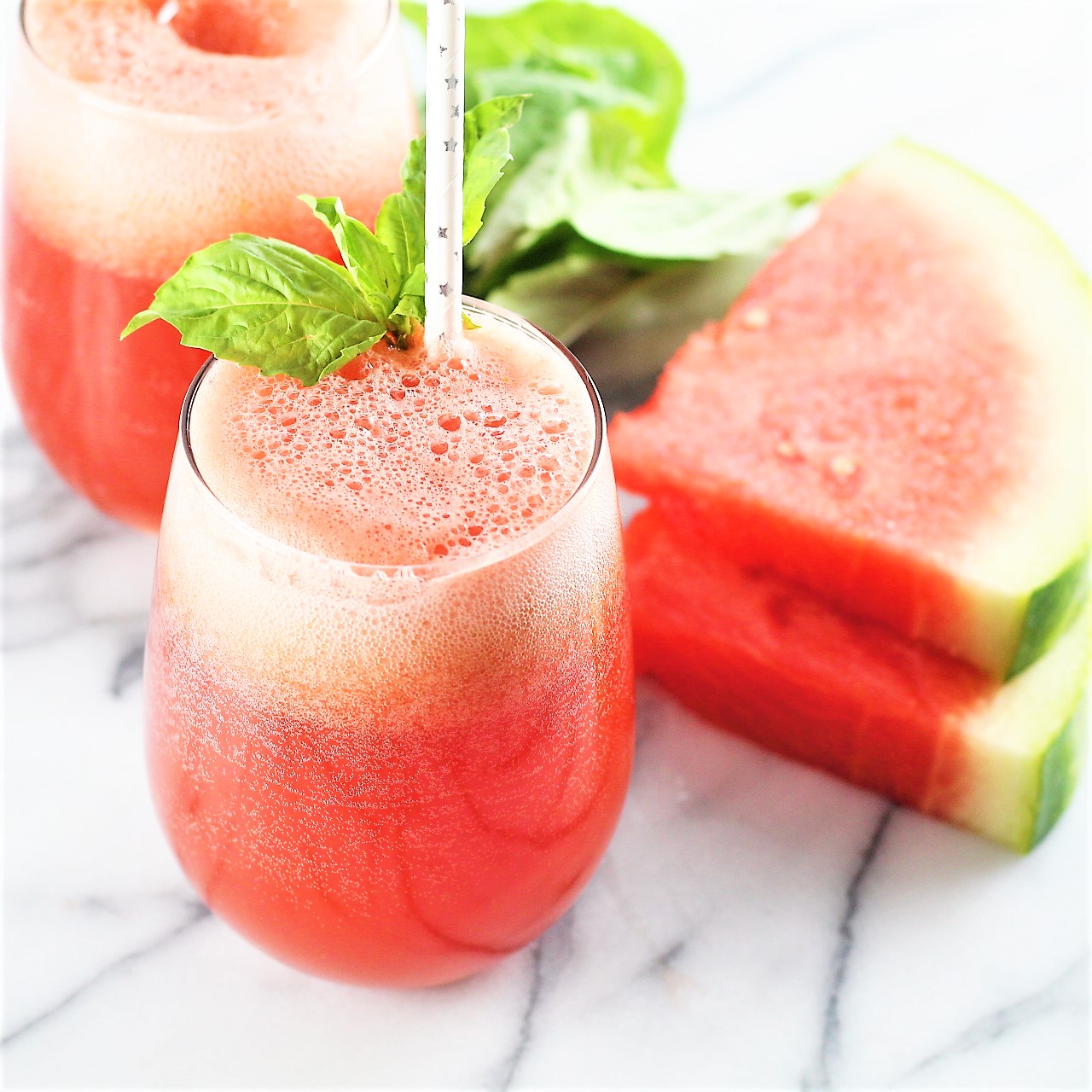 Watermelon Basil Spritzer
Yield: 2 drinks
4 cups chopped watermelon
4 basil leaves
1 1/2 cups sparkling water
2oz. liquor of choice (optional)
Rinse basil leaves in cold water and pat dry. Combine watermelon and basil in your blender, and blend on medium speed for 30 seconds or until you can see the basil is completely blended up.
Place a mesh strainer over a bowl and pour the mixture through. Press all of the liquid out.* Pour liquid into two glasses. Add 3/4 cup sparkling water to each glass. (If adding liquor, add 1oz. to each glass at this time. Garnish with extra basil if you'd like and enjoy!)
*You can freeze any extra spritzer as well as the pulp from the watermelon in an ice cube tray, and use them for an extra burst of flavor in a glass of water or sparkling water!