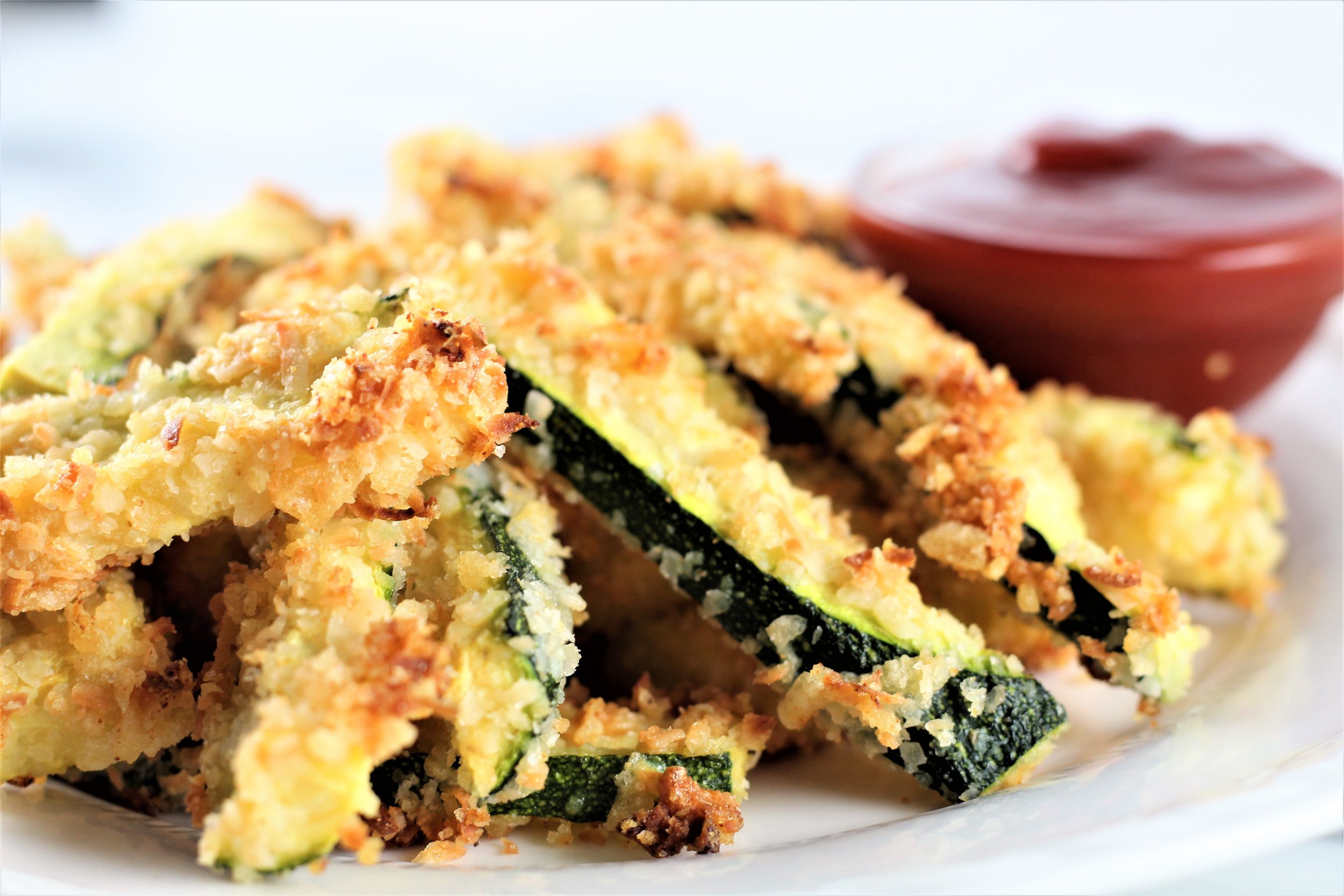 These Coconut Crusted Zucchini Fries are a great game-day snack, or just another way to get some veggies in at a meal. And they take less than an hour to prepare!
---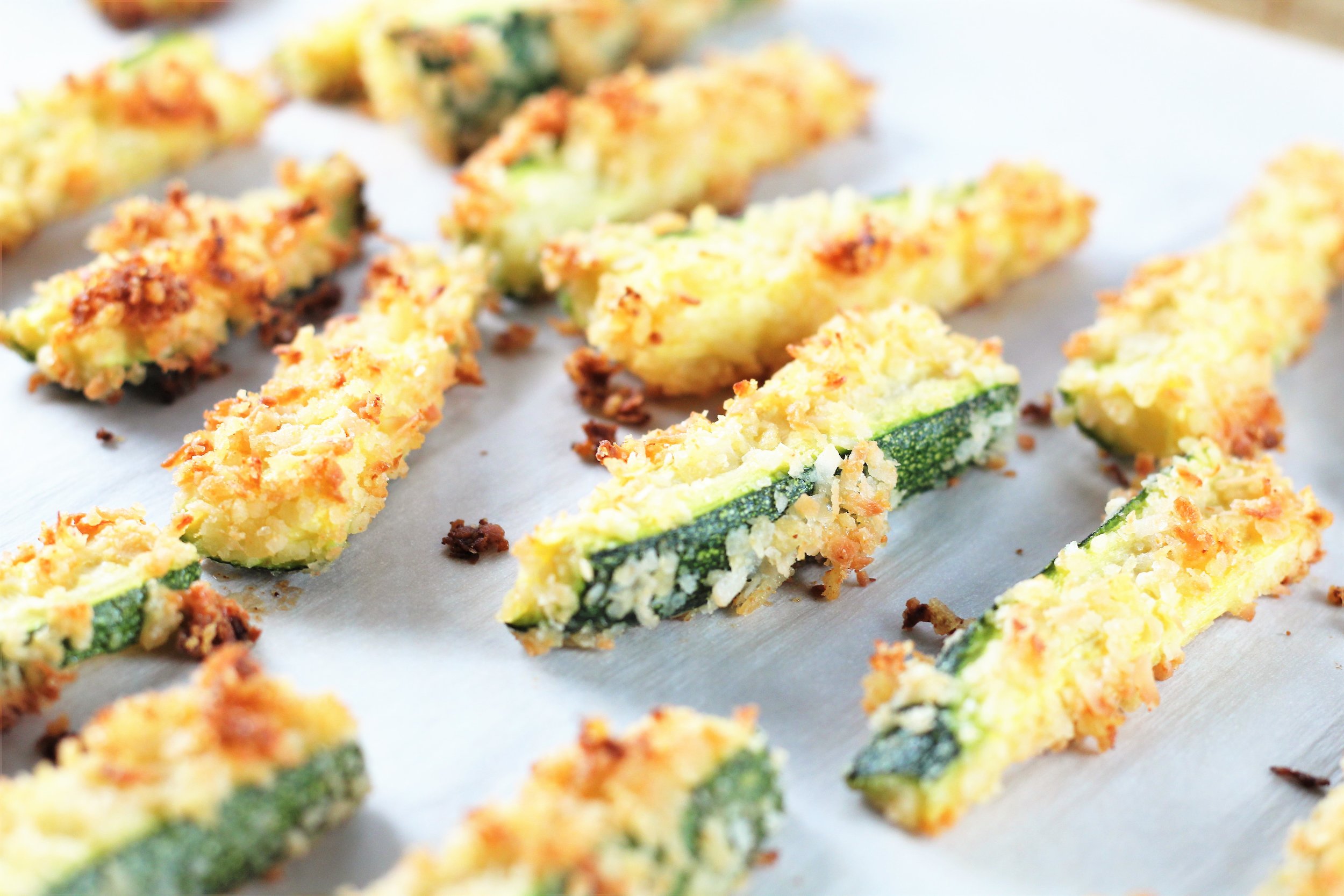 Coconut Crusted Zucchini Fries
2 zucchini or yellow squash, cut into strips or rounds
1 cup crushed potato chips, crackers, or bread crumbs
1/3 cup unsweetened coconut flakes
1/4 tsp salt
1 tsp garlic powder
2 eggs, beaten
Preheat your oven to 400 degrees. Combine the potato chips, coconut flakes, salt, and garlic powder in a small food processor or blender, and process the mixture until ground. Pour the mixture into a shallow baking dish.
Dip the zucchini pieces in the beaten eggs, and shake off any excess liquid. Then coat the zucchini with the potato chip/coconut mixture. Arrange the prepared zucchini slices on a baking sheet lined with parchment paper. Bake for 25 minutes or until golden brown. Enjoy!