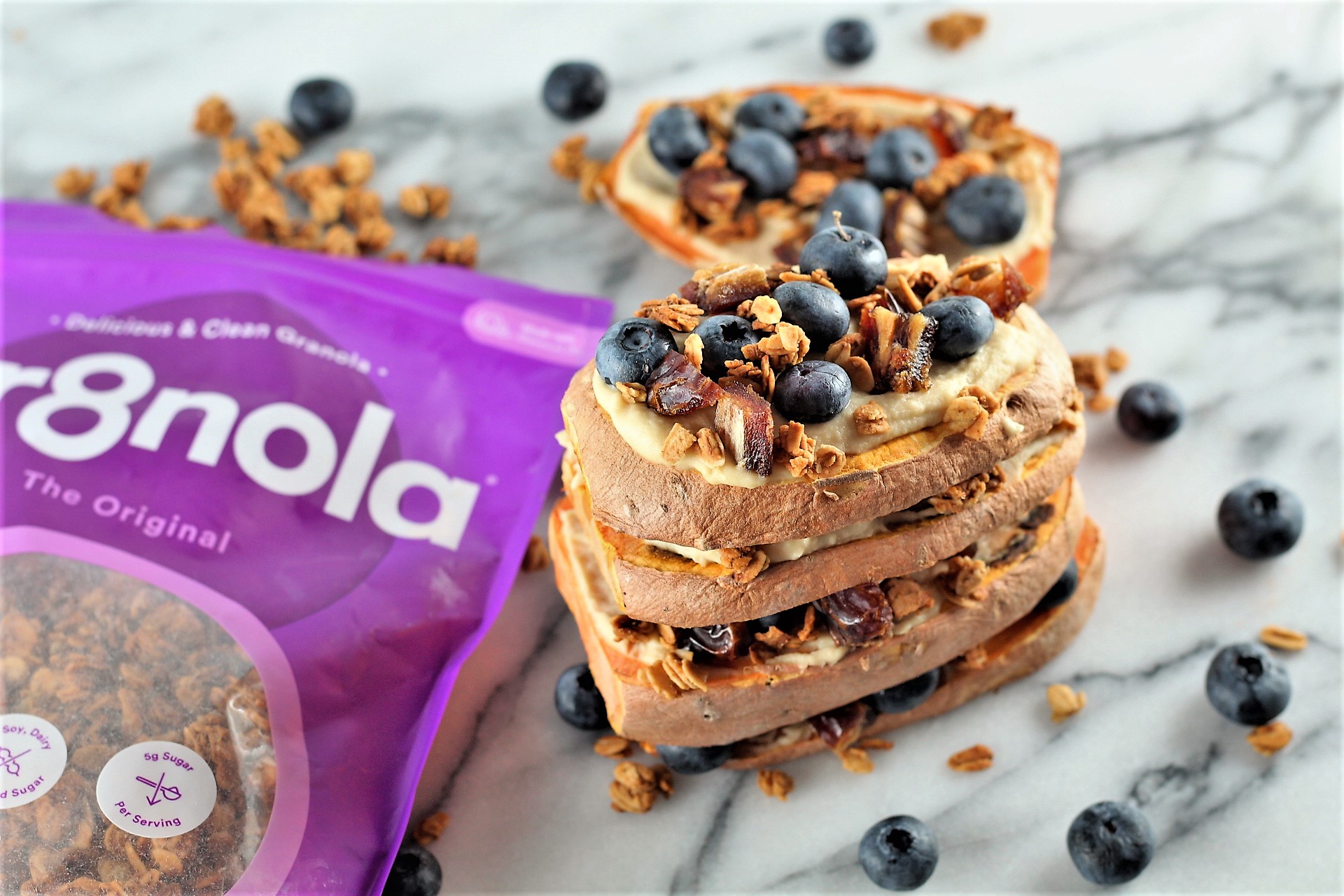 Sweet potato toast is probably one of the best ideas ever. You get quality complex carbs and the ability to add whatever toppings you like. (For more info on how to pick the perfect toppings click here.) Personally, I prefer to go with a salty/sweet, savory/sweet combo… so, when I discovered Gr8nola, I did probably the most epic happy dance… EVER. The flavors in this recipe combine just perfectly and will have your taste buds doing the same!
---
Gr8nola Sweet & Savory Sweet Potato Toast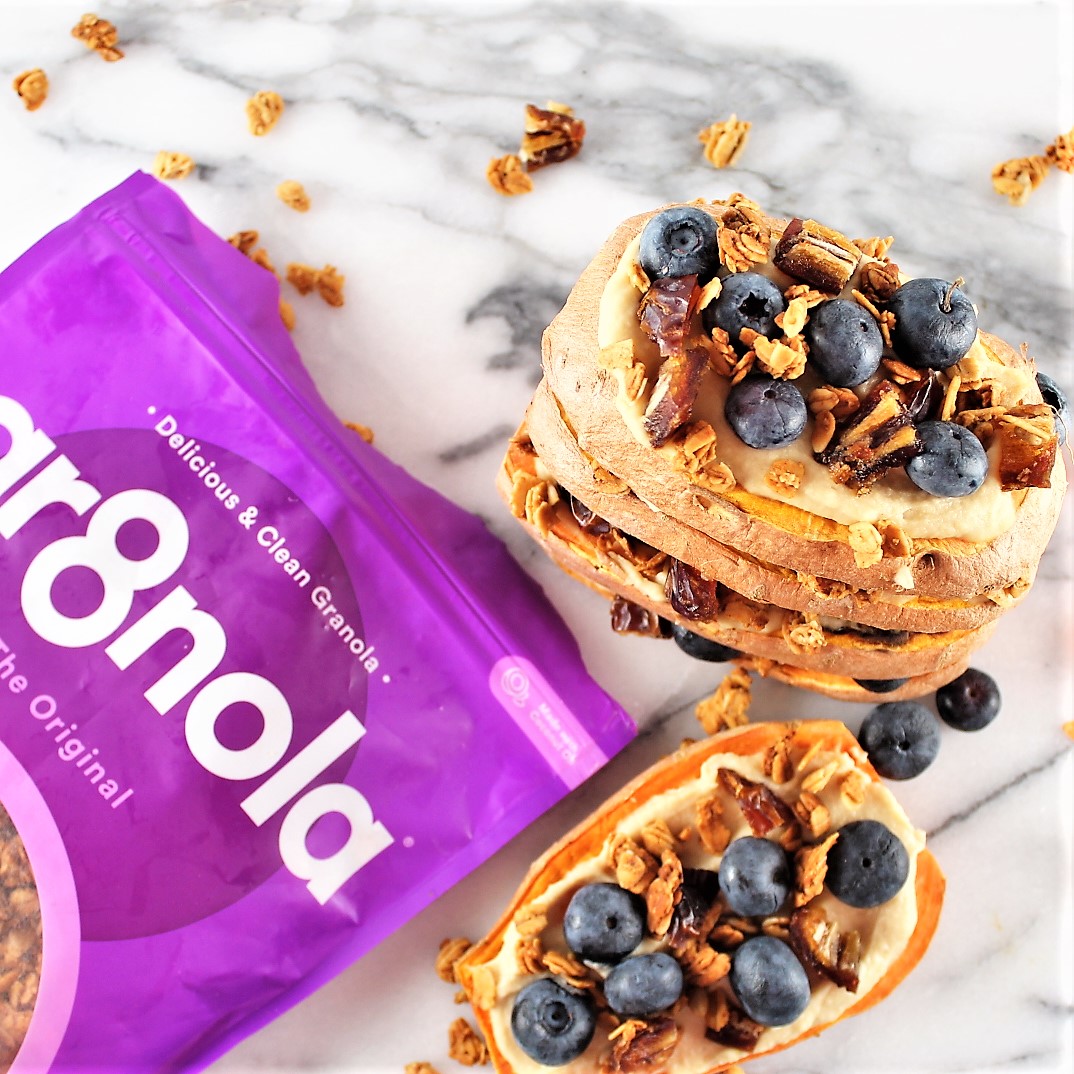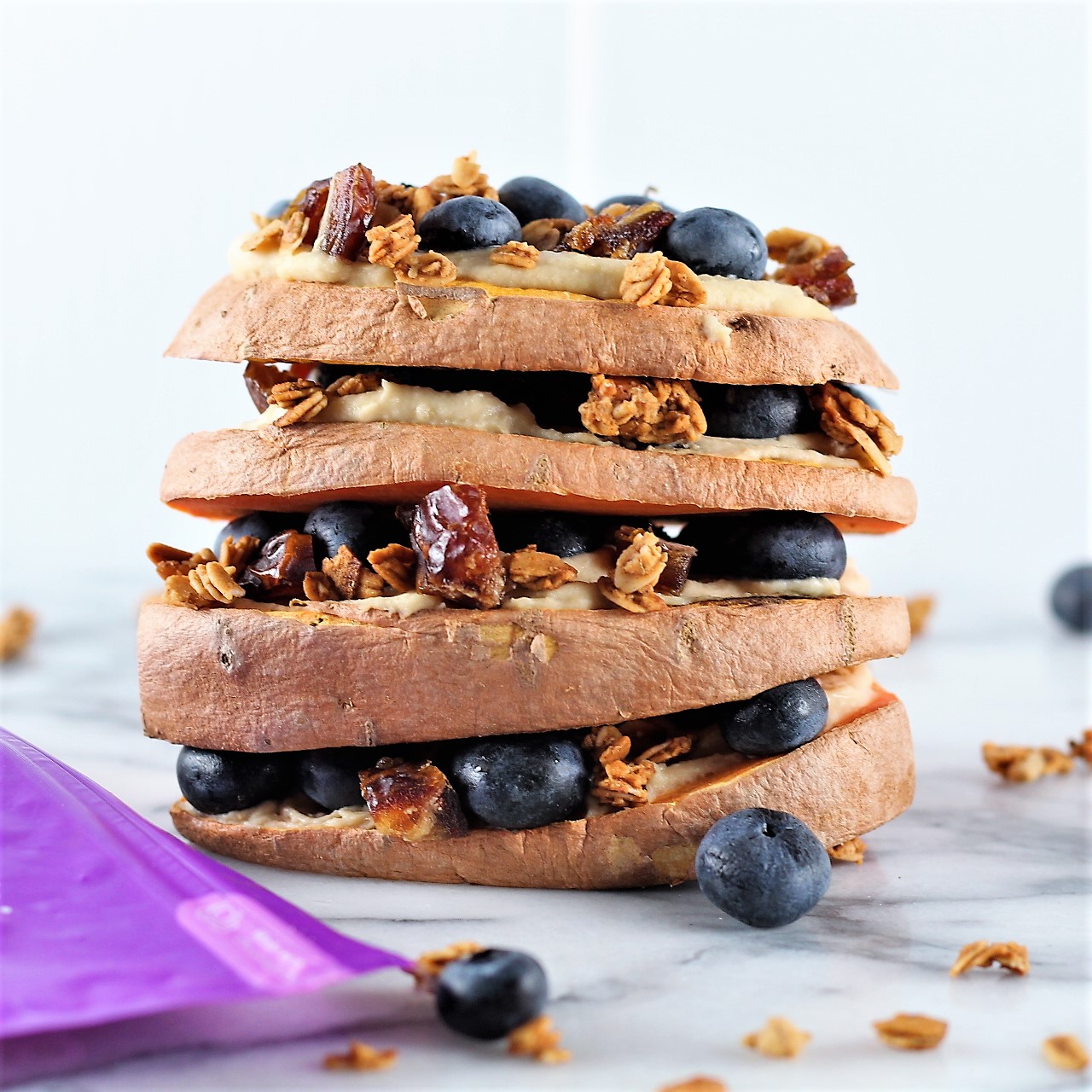 1 large sweet potato
1/4 cup plain hummus
2 medjool dates, chopped
1/2 cup fresh blueberries
1/3 cup Gr8nola
Wash the sweet potato. Slice vertically about 1/4-1/3 inch thick. You should have 4-5 slices depending on the size of your sweet potato. Cook the sweet potato slices in the toaster or toaster oven. If using a traditional toaster, heat on the highest setting for 3-4 cycles or until brown spots start to appear if using a toaster oven. 
Once cooked, allow the slices to cool until they are cool enough to handle. Spread hummus on each slice and top with chopped medjool dates, blueberries, and Gr8nola. Enjoy!
---