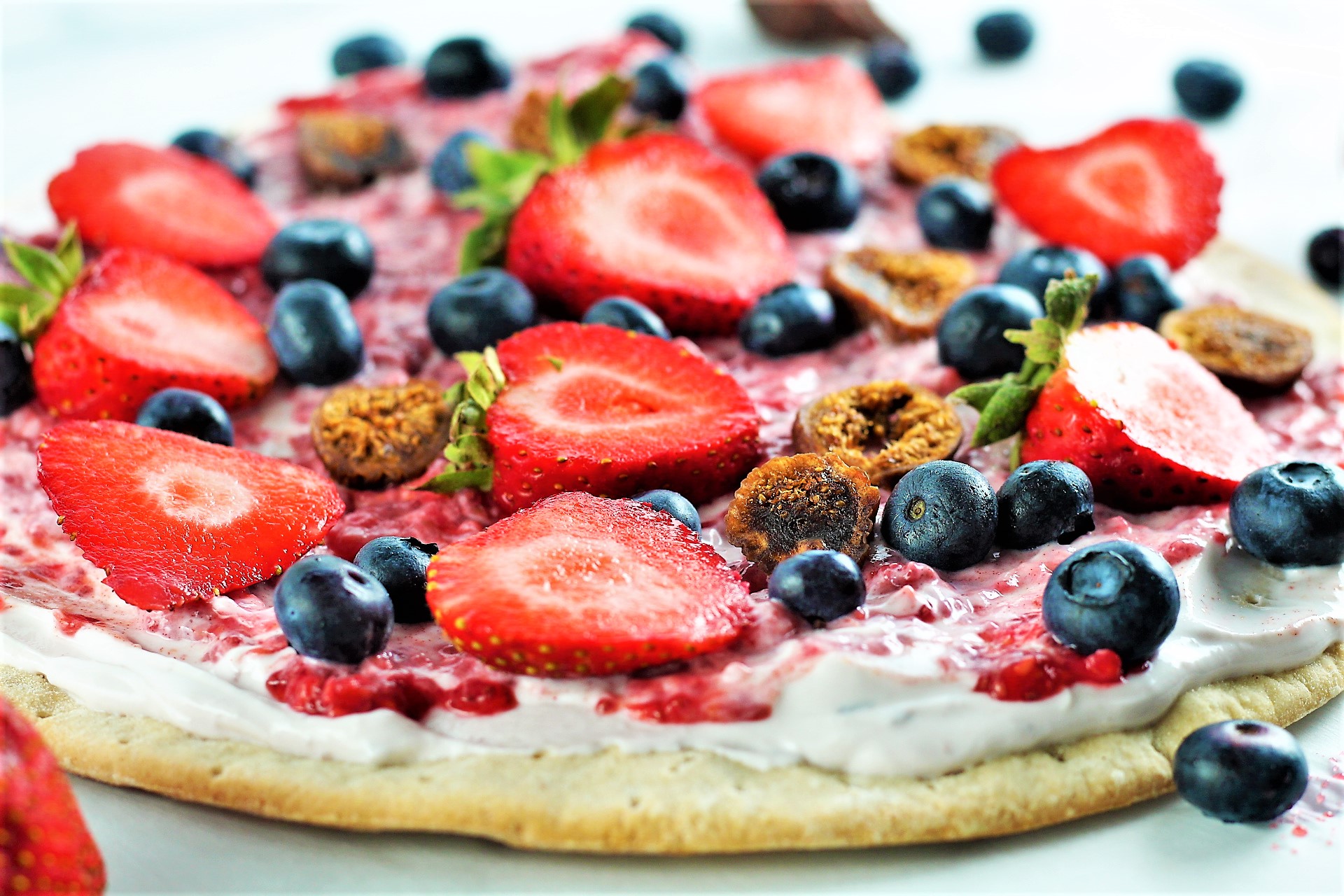 This Low Sugar Fruit Pizza is always a crowd pleaser in our house! It's loaded with flavor and natural sweetness, and who doesn't love pizza for breakfast?!
---
Low Sugar Fruit Pizza
1 pre-made pizza crust (or make your own pizza crust)
1/2 cup plain or low sugar yogurt
1 batch raspberry chia jam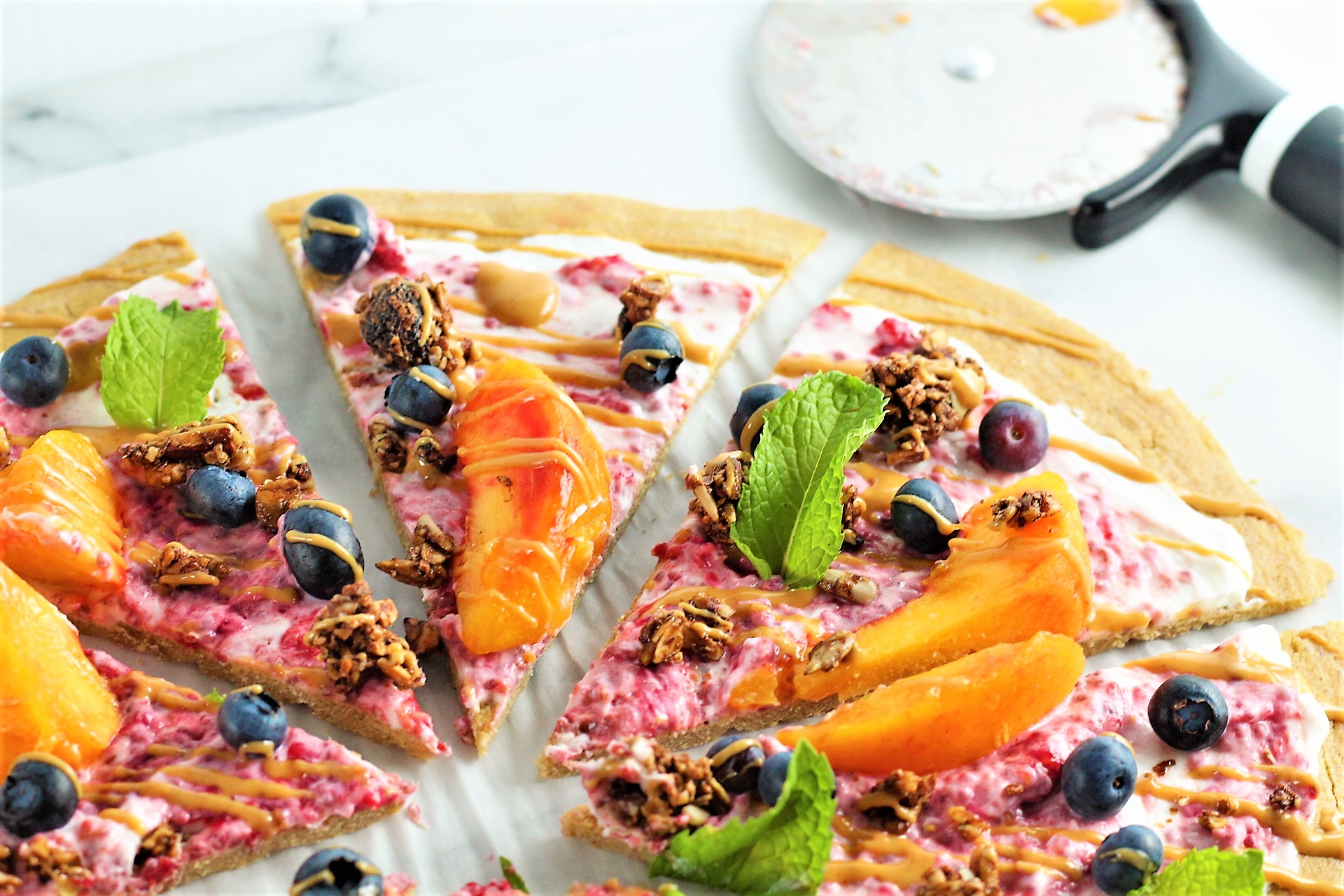 2-3 fruits of choice: blueberries, strawberries, peaches, etc.
Fresh herbs if desired, nuts, etc.
Spread yogurt in an even layer on cooked and cooled pizza crust. Next, spread jam on top of yogurt. Top with fruit and any additional toppings. Enjoy! Low Sugar Fruit Pizza will keep in the refrigerator for up to 48 hours. 
---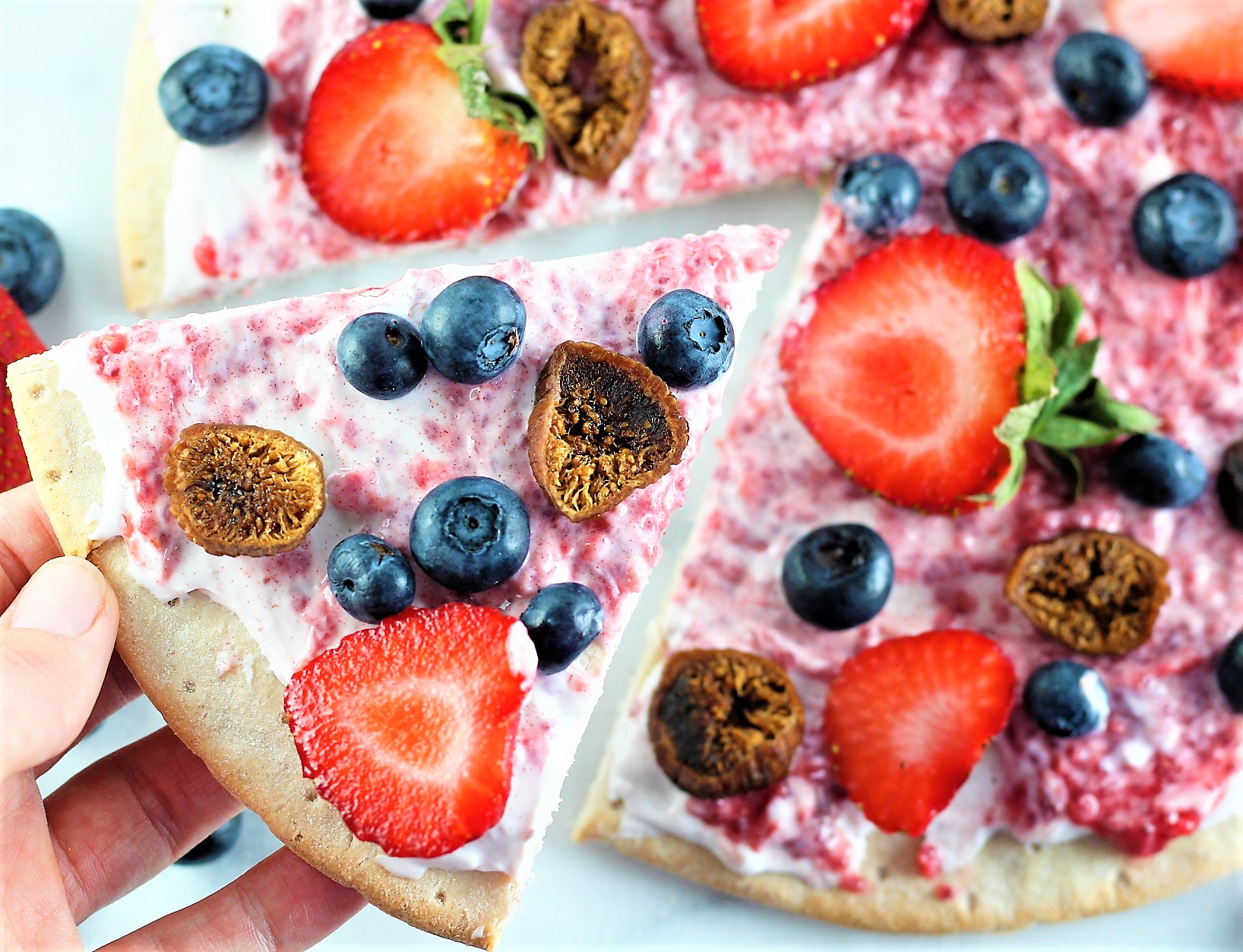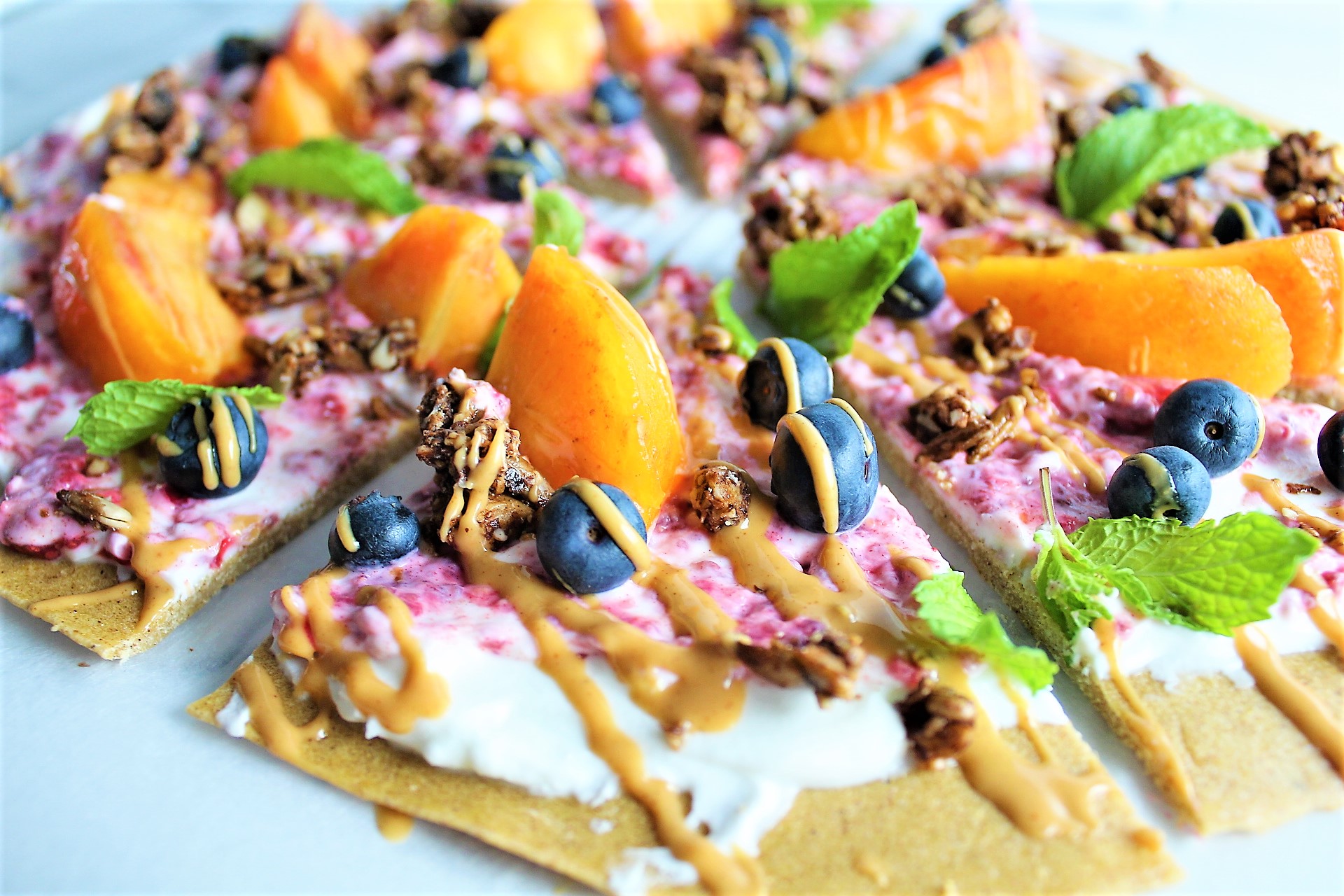 ---
Check out these other great recipes!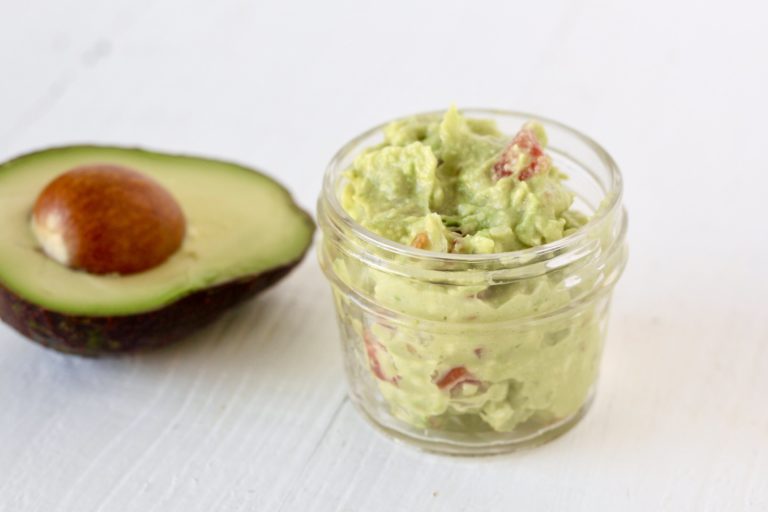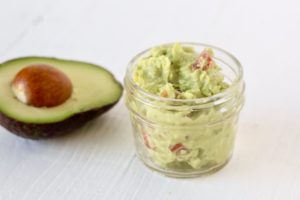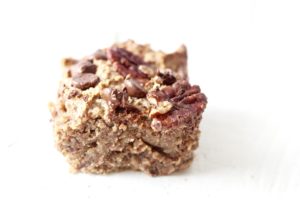 Grain Free Coconut Pecan Chocolate Chip Cookie Bars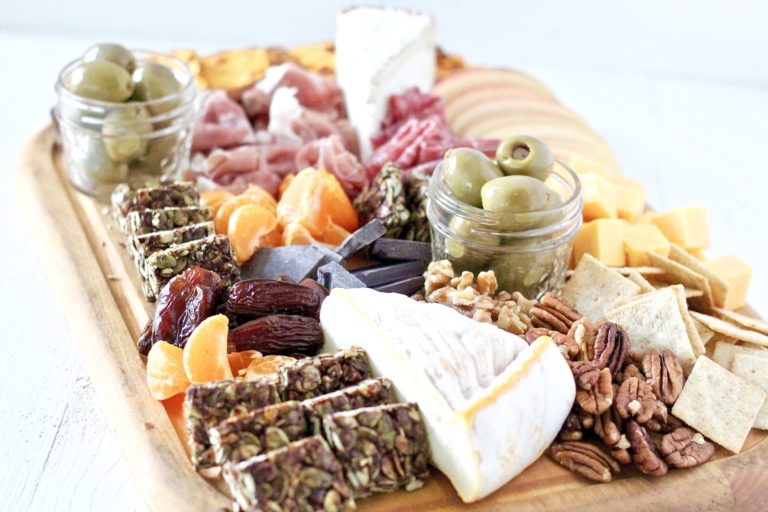 Thanksgiving Charcuterie Board for Daytime Snacking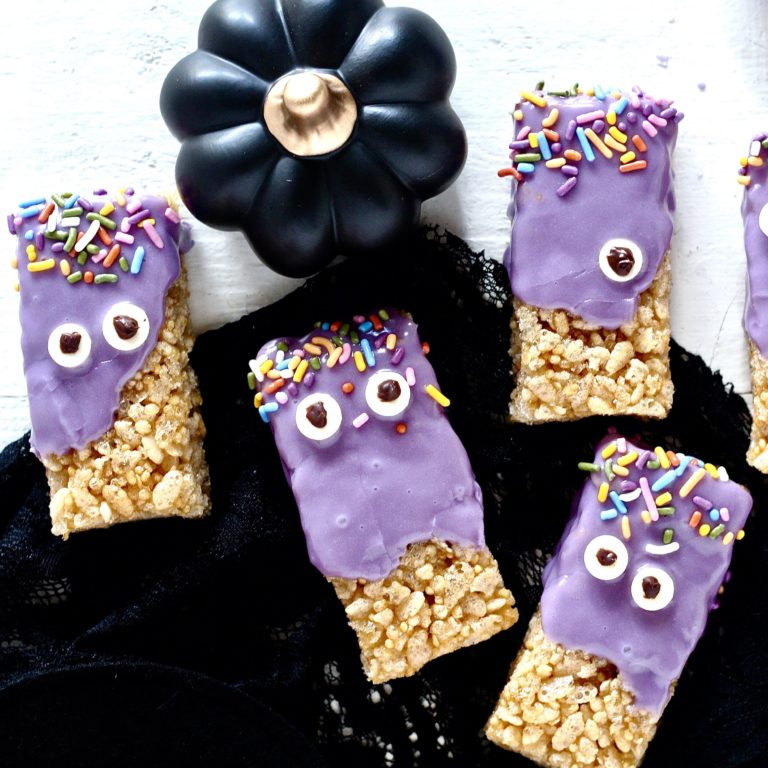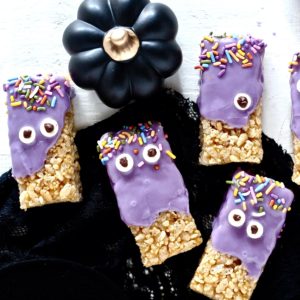 Purple Monster Halloween Treats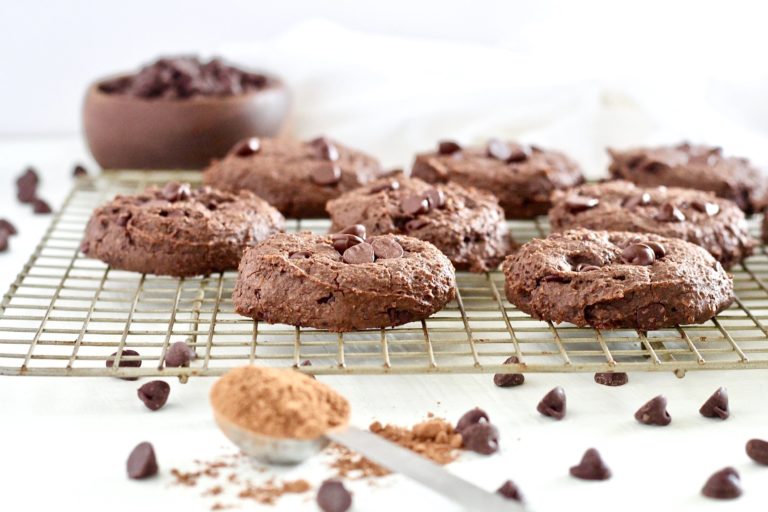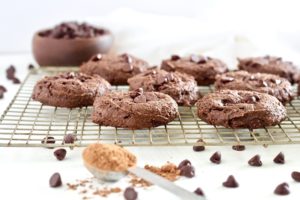 Double Chocolate Fudge Breakfast Cookies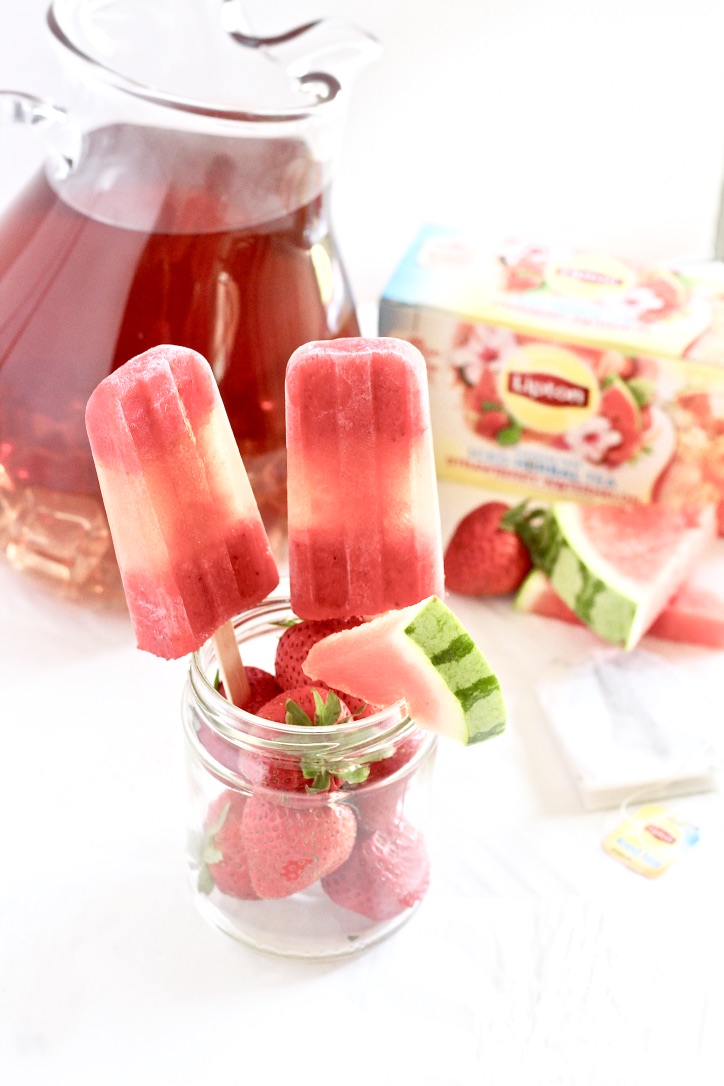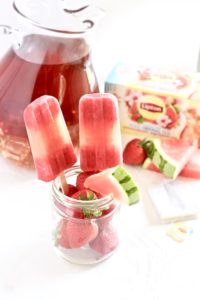 Strawberry Watermelon Iced Tea Pops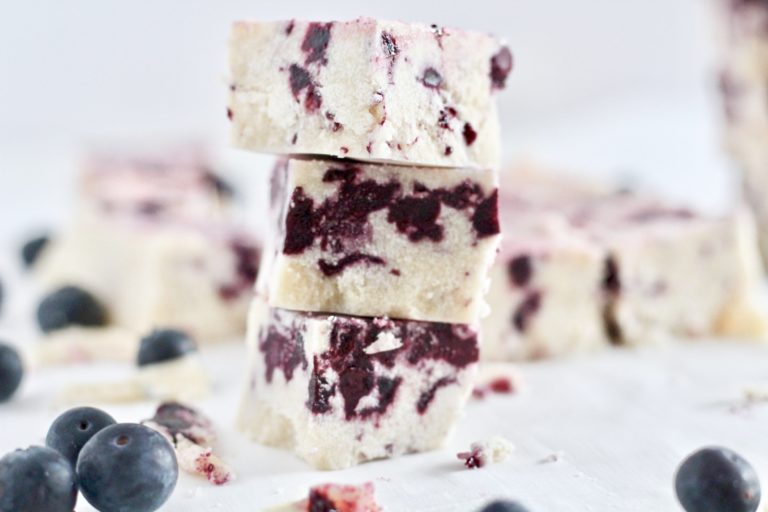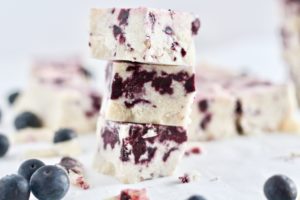 No-Cook Blueberry Vanilla Fudge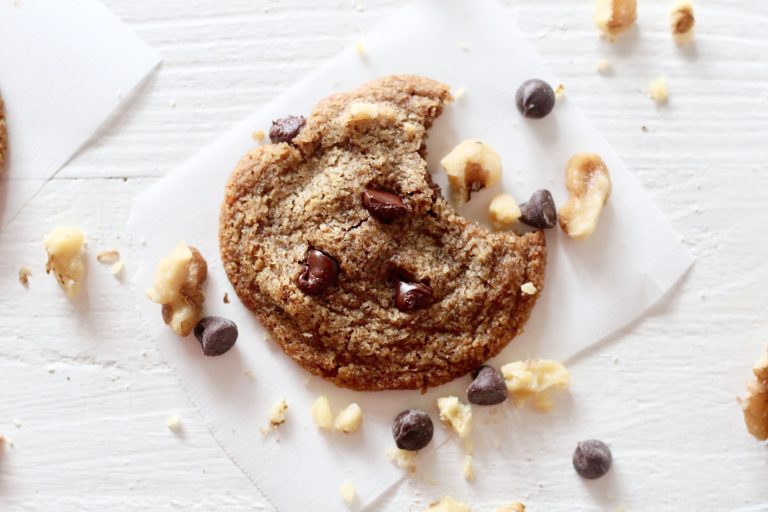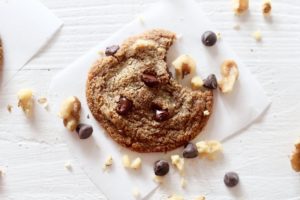 Grain Free Walnut Chocolate Chip Cookies