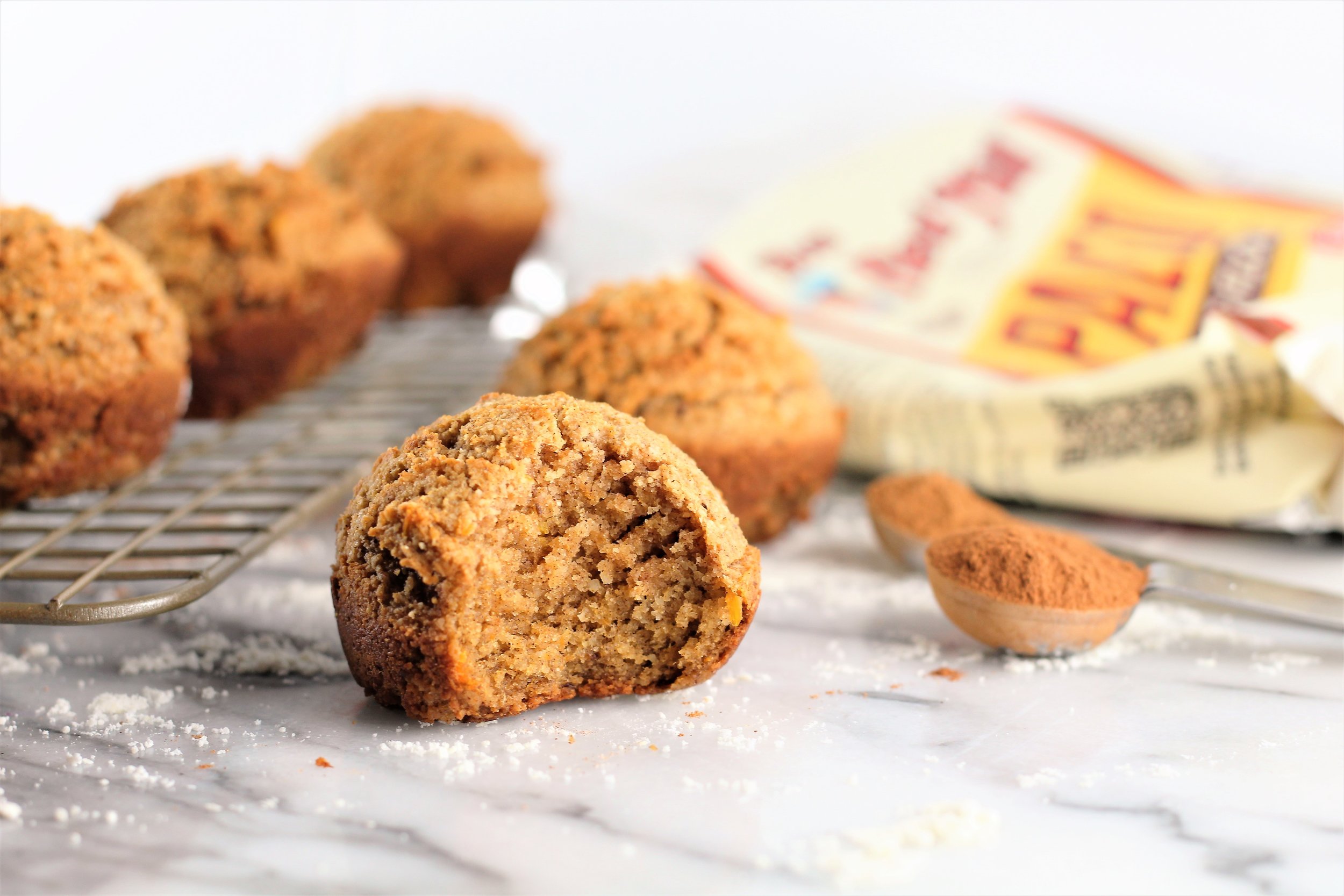 A quick tour around my website, and you'll notice I'm not a "paleo" person, nor do I usually do paleo recipes, BUT I am a big fan of allergen friendly recipes that everyone can enjoy. These Paleo Sweet Potato Spice Muffins are also dairy free, grain free, and can be made egg free as well (just use a chia or flax egg). You'll definitely want a batch (or two!) of these on hand year round!
This recipe was sponsored by Bob's Red Mill. All ideas and thoughts are my own. 
---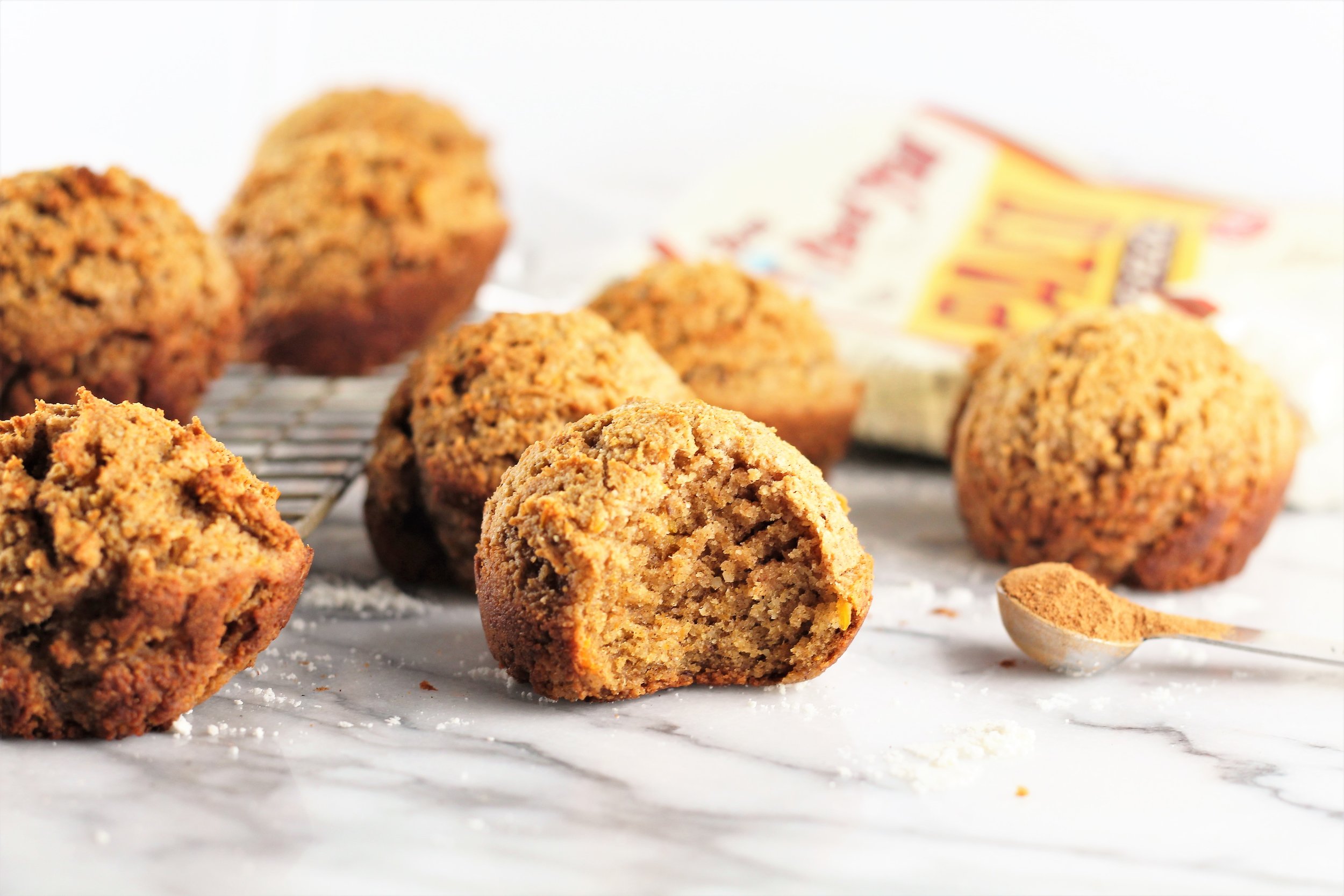 Paleo Sweet Potato Spice Muffins
Yield: 12-14 muffins
1 sweet potato
2 eggs
1/2 cup melted coconut oil
1 tsp vanilla extract
1/2 cup medjool date paste, or other liquid sweetener
2 Tbsp water
1 tsp pumpkin pie spice
1/2 Tbsp cinnamon
3 cups Bob's Red Mill Paleo baking flour
1 tsp baking soda
1/4 tsp salt
Wash and peel the sweet potato. Cut it into cubes, and cook (either boil or steam) until soft. Mash or puree until smooth.
Preheat your oven to 350 degrees and grease your muffin tin. Combine all of the wet ingredients including the pureed sweet potato in a mixing bowl. Set aside.
Combine all remaining dry ingredients in a large mixing bowl. Add the wet ingredients to the dry ingredients. Using a rubber spatula, mix just until combined.
Using an ice cream scoop, drop the batter into the muffin tins making sure you fill and level off the ice cream scoop each time.
Bake for 25 minutes until tops start to brown and a knife inserted in the middle comes out clean. Enjoy!
---