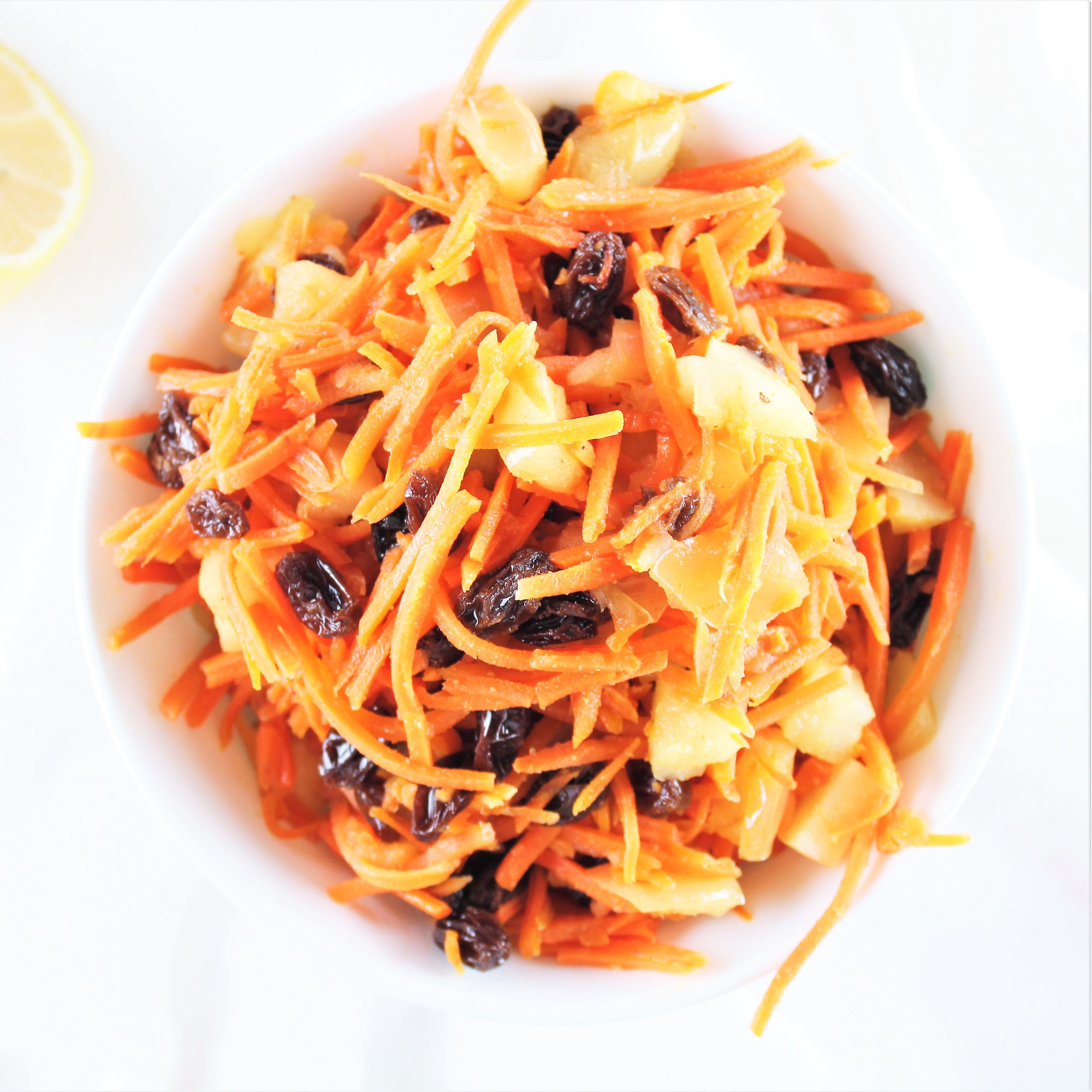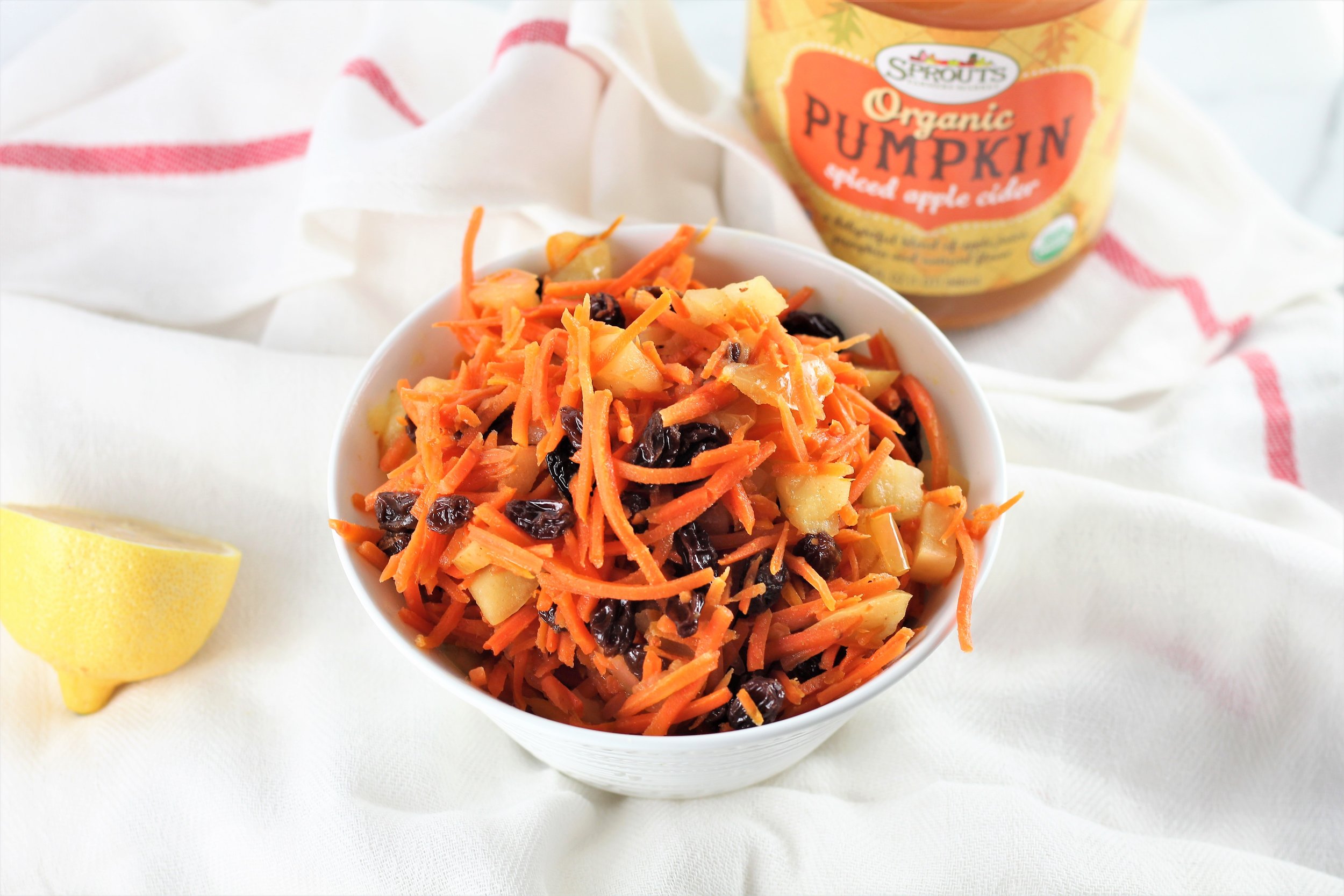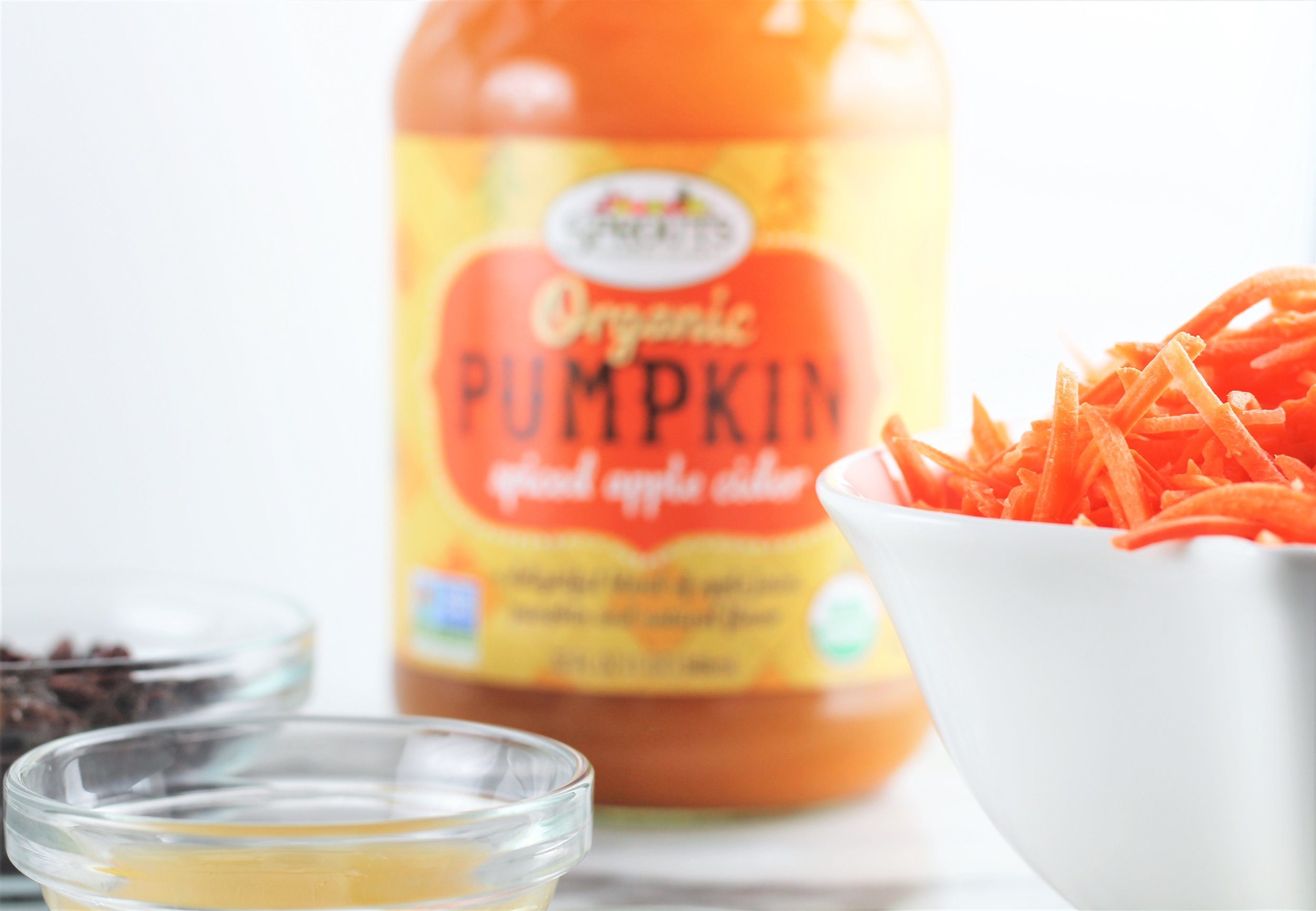 This recipe is so versatile, serve hot or cold, by itself or with a tangy yogurt sauce, with chicken or over rice… the possibilities are endless. The new Sprouts Organic Pumpkin Spiced Apple Cider is the perfect fall flavor enhancer and makes this dish perfect for any occasion all season long!
This recipe was sponsored by Sprouts Farmer's Market.
All recipe ideas, thoughts, and opinions, are my own.
---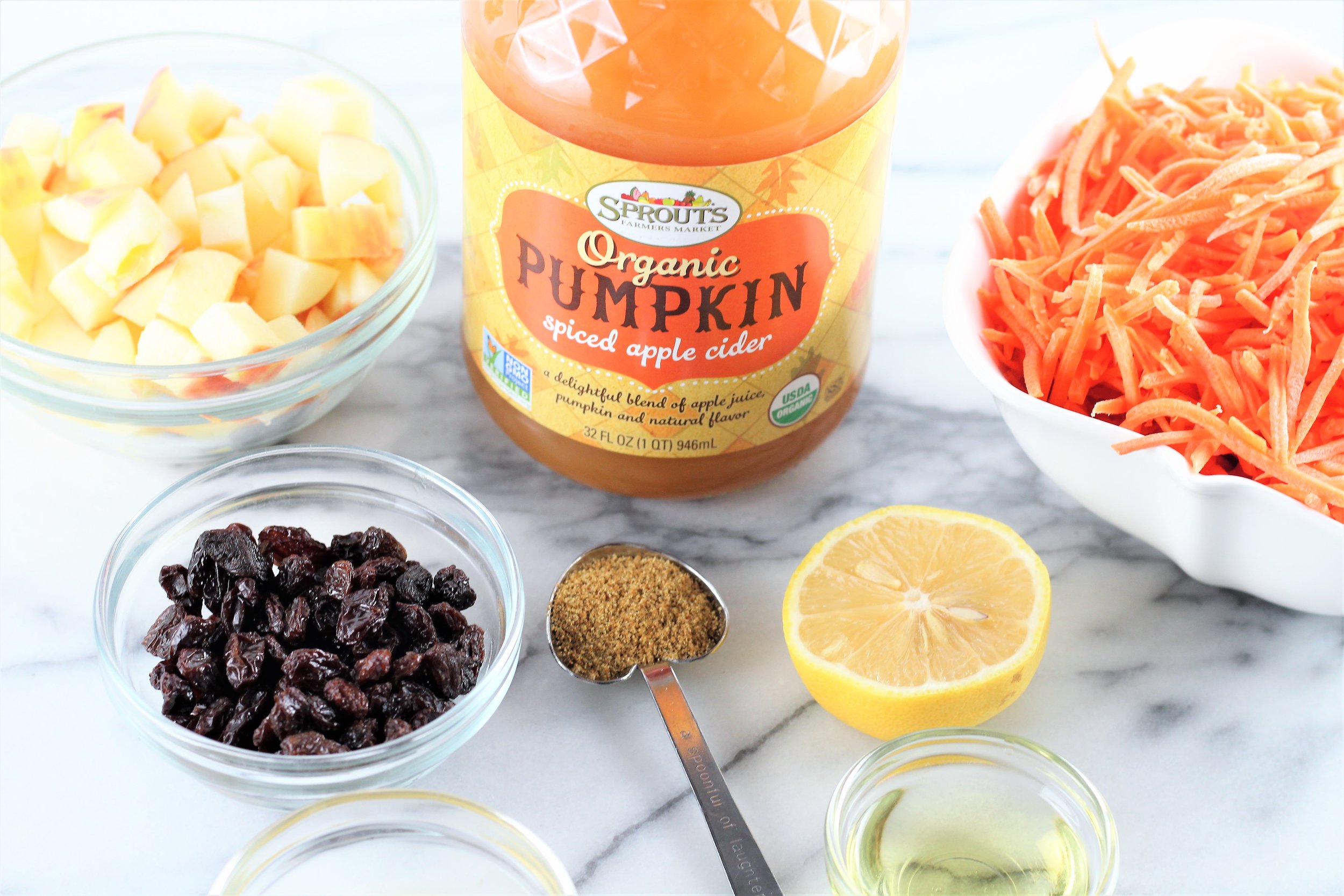 Spiced Carrot Apple Slaw
2 Tbsp avocado oil
8oz grated carrots
1/4 cup Sprouts Organic Pumpkin Spiced Apple Cider
1/3 cup raisins or dried cranberries
1 apple, diced
1 Tbsp apple cider vinegar
1 tsp cumin
Juice from 1/2 a lemon
1/3 cup pepitas (optional)
Heat avocado oil in a large pan. Sauté carrots for 8-10 minutes until they start to soften. Add raisins, diced apple, cider, vinegar, and cumin. Let it cook with lid on for 10-15 more minutes. Squirt lemon juice on top. Stir. Serve immediately or store in the refridgerator for up to 7 days.