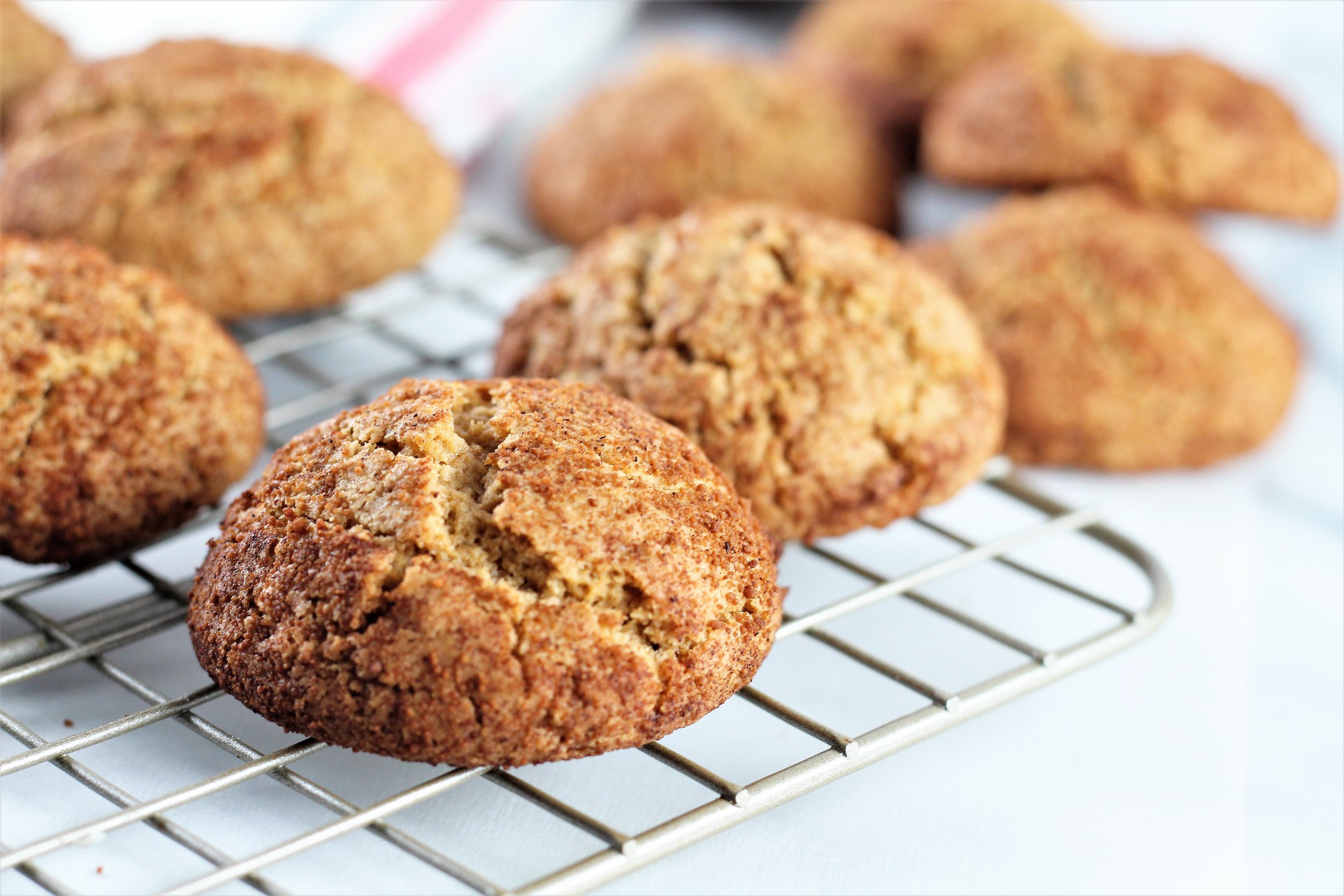 These Toasted Almond Snickerdoodle Cookies are the perfect holiday treat. You can't eat just one! I bust these out every Christmas and finally decided to get them up on the website for you guys! They're gluten free and dairy free, and sure to please everyone!
---
Toasted Almond Snickerdoodle Cookies
1 ½ cups coconut sugar
½ cup coconut oil, softened (you can also use butter if you don't need dairy free cookies)
1 tsp vanilla extract
½ tsp almond extract
2 eggs
2 ¾ cup flour (I use this gluten free blend)
1 tsp cream of tartar
½ tsp baking soda
¼ tsp salt
2 Tbsp coconut sugar
1 Tbsp cinnamon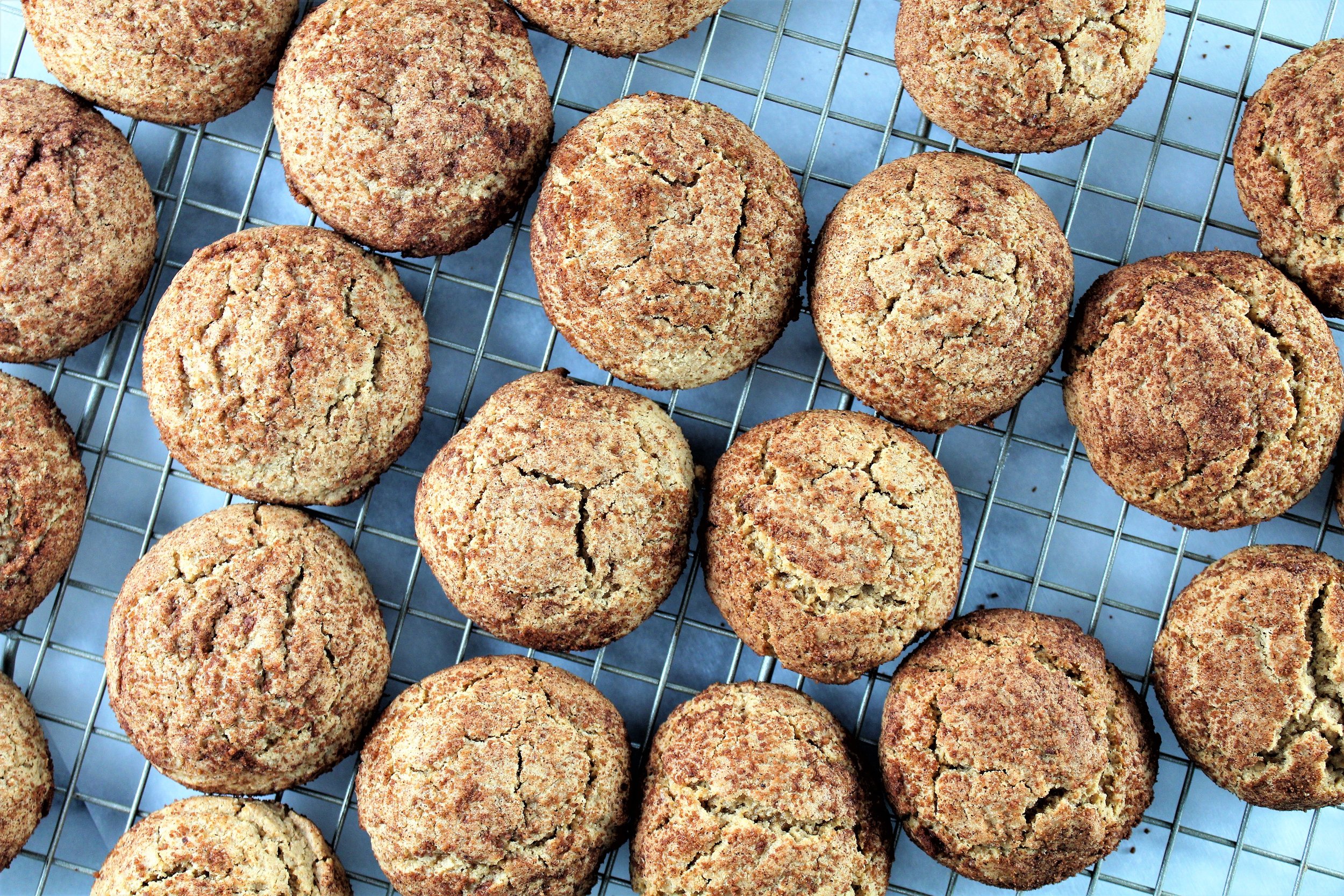 Preheat your oven to 400 degrees. In a large bowl beat 1 ½ cups coconut sugar and coconut oil until thoroughly mixed. Add the vanilla and eggs, and blend until combined.
Add the flour, cream of tartar, baking soda, and salt. Blend until well combined.
Form the dough into 1 inch balls (or use a cookie scoop). Roll the balls in a mixture of the remaining coconut sugar and cinnamon.
Place the dough balls 2 inches apart on a parchment lined baking sheet. Bake for 8-10 minutes until set. Remove the cookies from the baking sheet and cool on a wire rack. Enjoy!
This recipe makes about 36 cookies.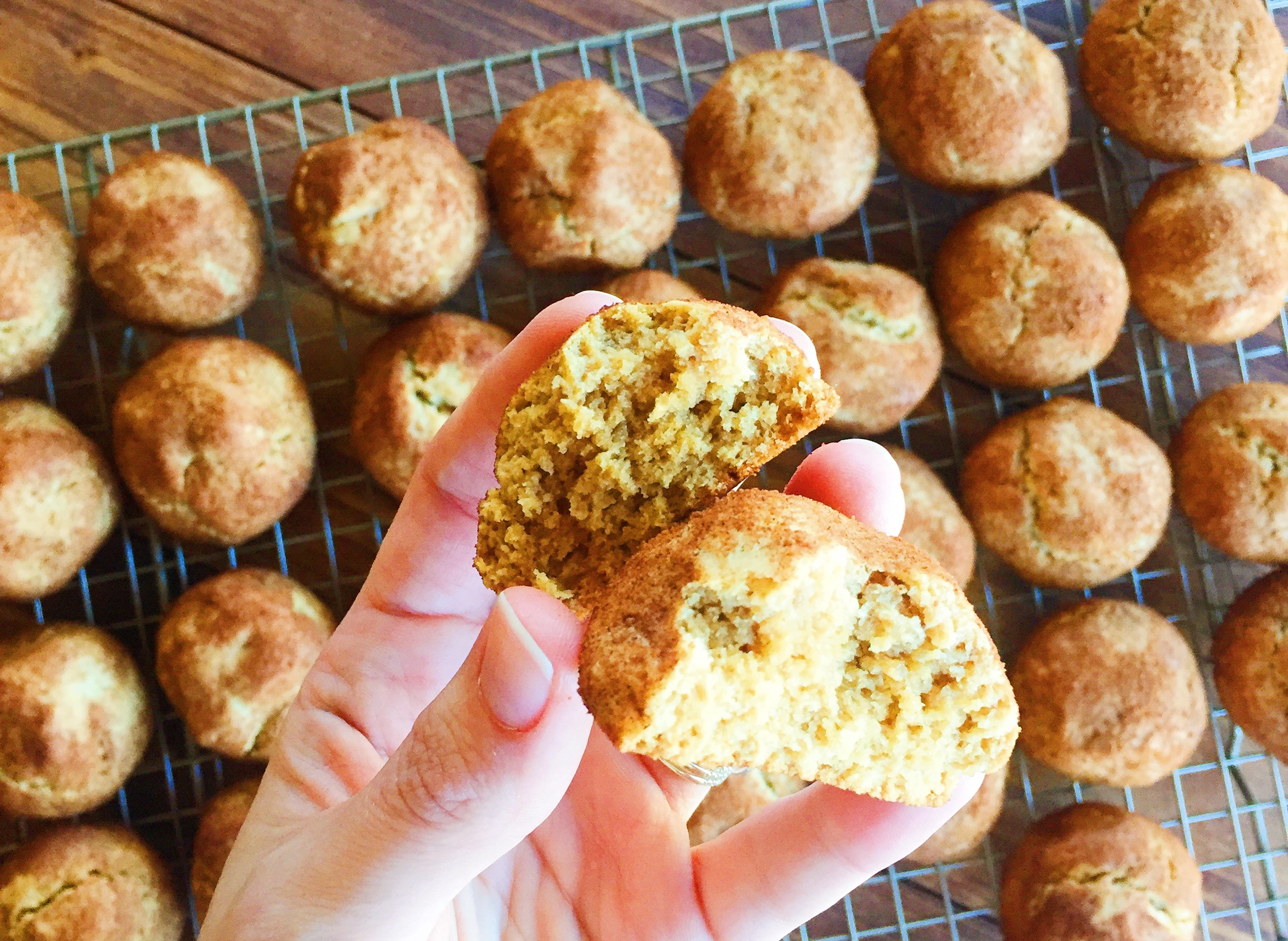 ---