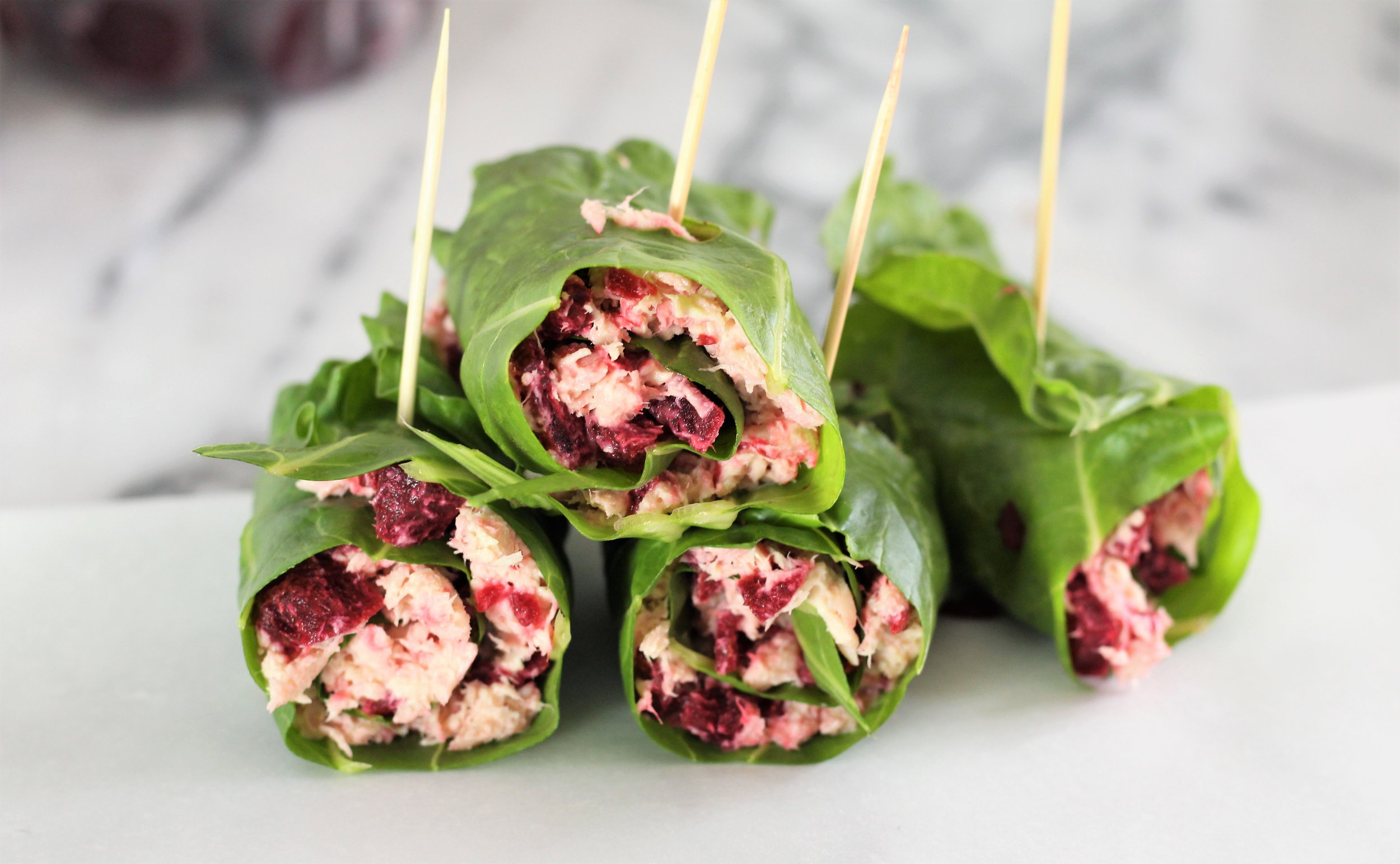 This Beet and Tuna Salad Wrap recipe is so simple and makes for the perfect quick lunch! Only takes about 5 minutes to prep. Get creative with the filling too, try a flavored mayo, or maybe add in some chia or flax seeds for crunch as well!
This recipe was sponsored by Love Beets. All thoughts and ideas expressed are my own. 
---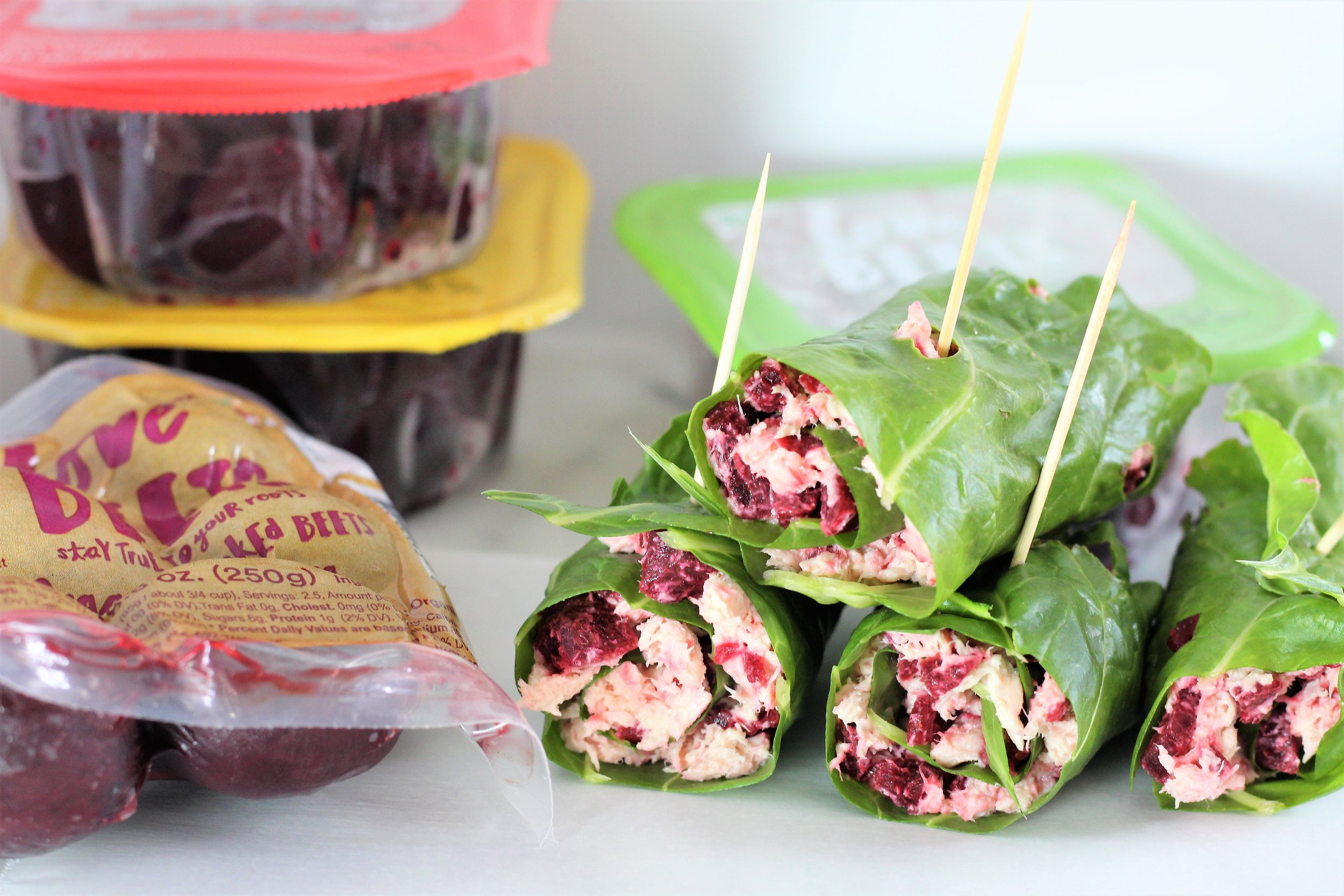 Beet and Tuna Salad Wraps
Yield: 4 small wraps
5oz. canned tuna, drained
2 Tbsp avocado oil mayo
2 Love Beets White Wine and Balsamic Beets, chopped
2 large Swiss Chard leaves
In a small bowl combine the canned tuna, mayo, and chopped beets. Mix them together until combined.
Gently lay out 2 large swiss chard leaves. Using a sharp knife, cut out the stem of each leaf, so you are left with two long thin leaves.
Spread the tuna salad mixture over each leaf (you should have 4 now) and gently roll them up. Secure with a toothpick if needed and enjoy!
---