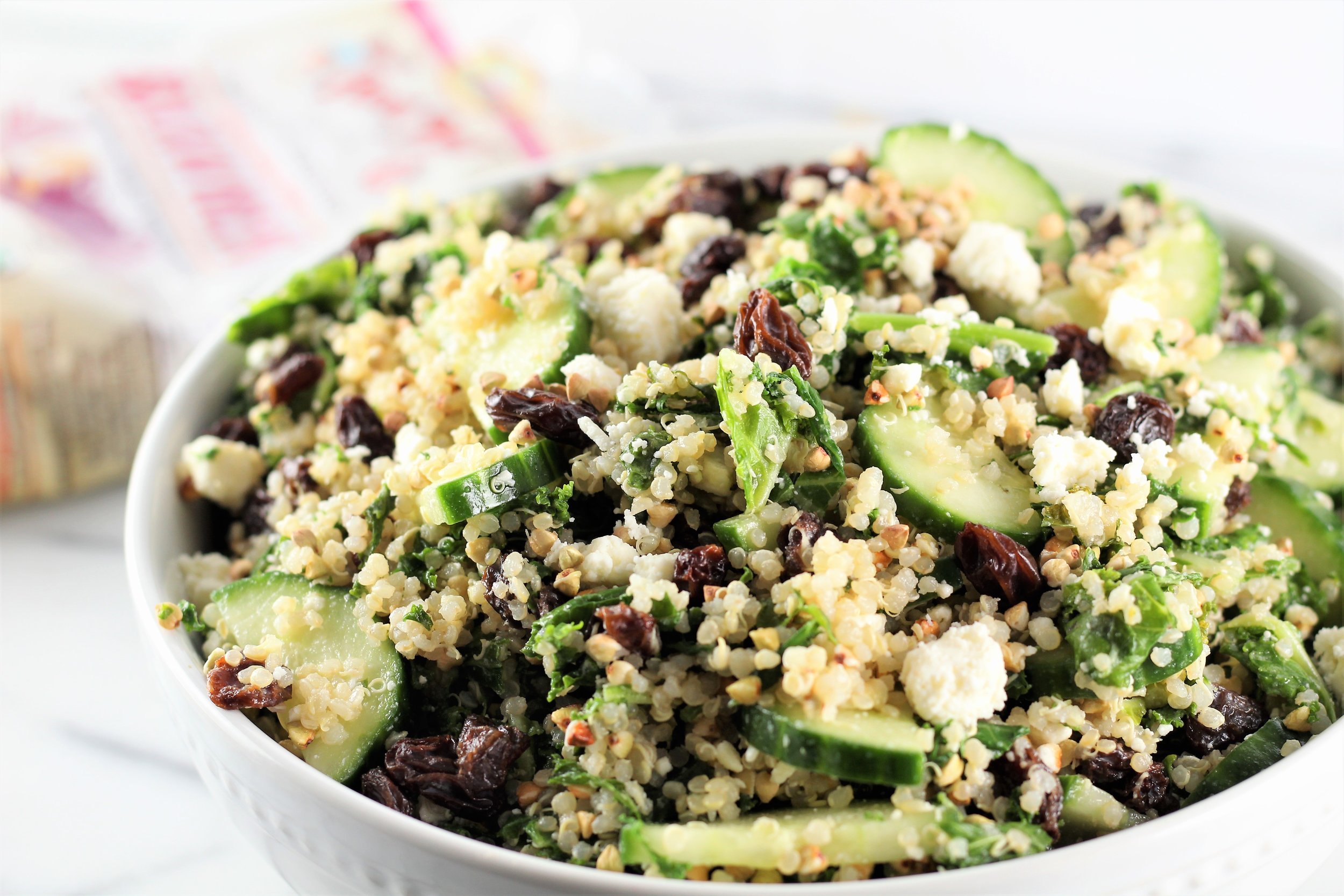 Spring has officially sprung! And this Chilled Ancient Grain and Cucumber Salad needs to be on every Spring dinner (or lunch) gathering's menu! Add some chicken or salmon to round it out a bit, or leave it as is for a perfect side dish.
This recipe was sponsored by Bob's Red Mill. All ideas and thoughts are my own. 
---
Chilled Ancient Grain and Cucumber Salad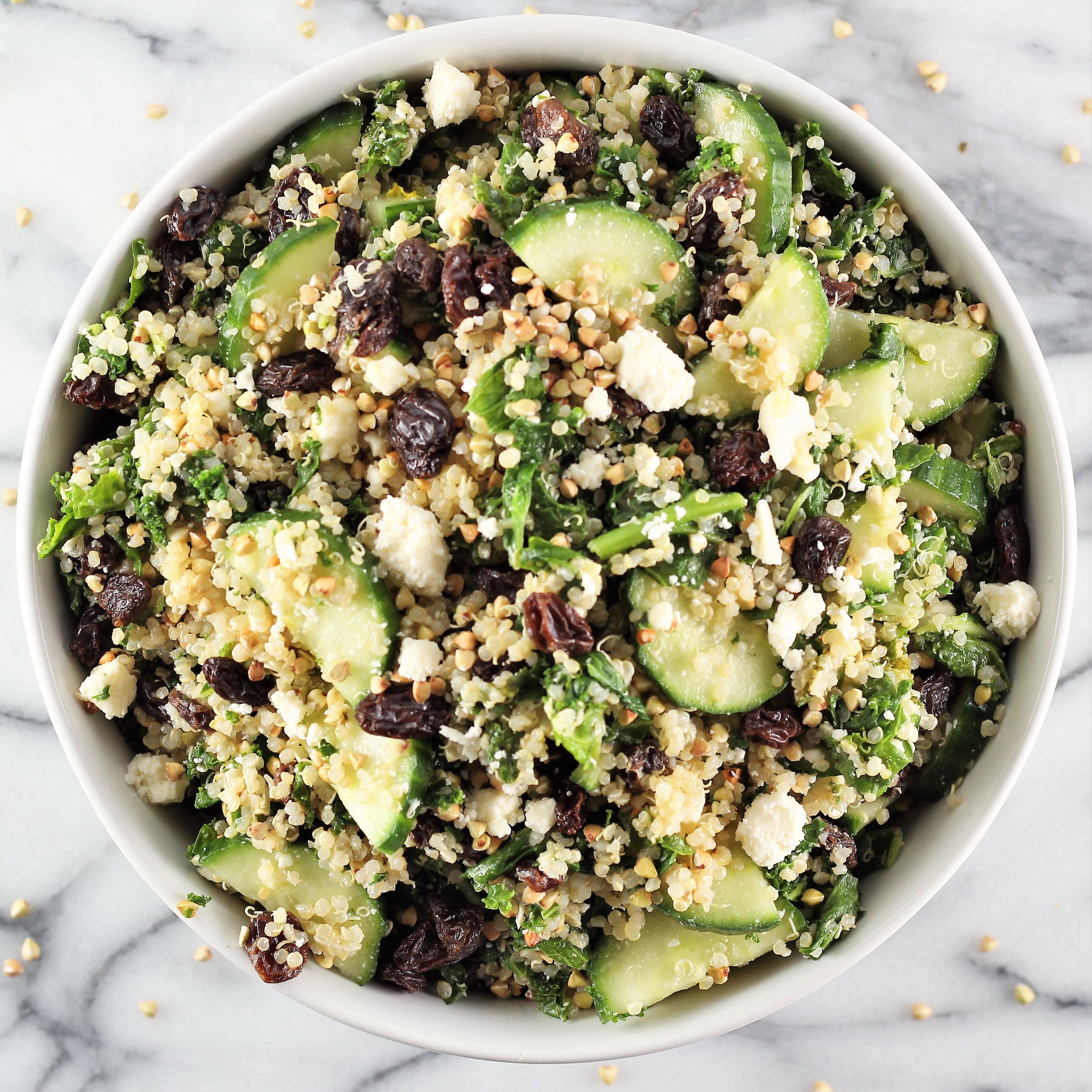 1 cup quinoa
1 head of kale
1/2 cup Bob's Red Mill Buckwheat Groats *
2 cups cucumber slices
1 cup raisins
1/2 cup feta cheese
1/2 tsp salt
Juice from 1/2 of a large lemon
1 Tbsp Avocado oil
Cook the quinoa according to package instructions.
While the quinoa is cooking, wash and finely chop the kale leaves. Once the quinoa has finished cooking, stir the chopped kale leaves into the hot quinoa to cook/wilt them down.
Pour the quinoa/kale mixture into a large mixing bowl and refrigerate. Once the mixture is chilled, add the remaining ingredients to the bowl and stir thoroughly to combine.  Serve chilled immediately, or store in the refrigerator in a sealed container for up to three days. Enjoy!
*You can toast the buckwheat groats for 2-3 minutes under your broiler for an added flavor punch!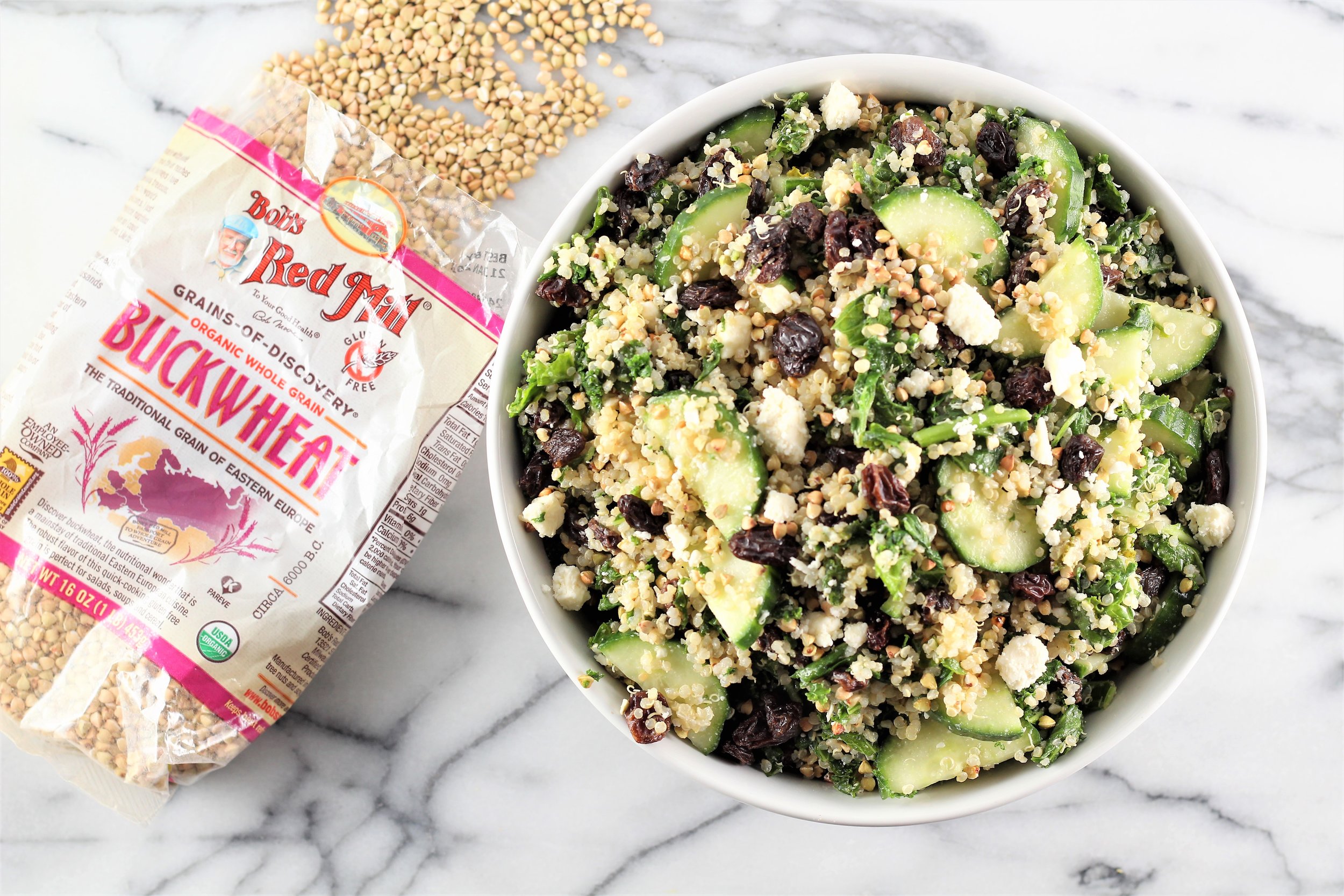 ---