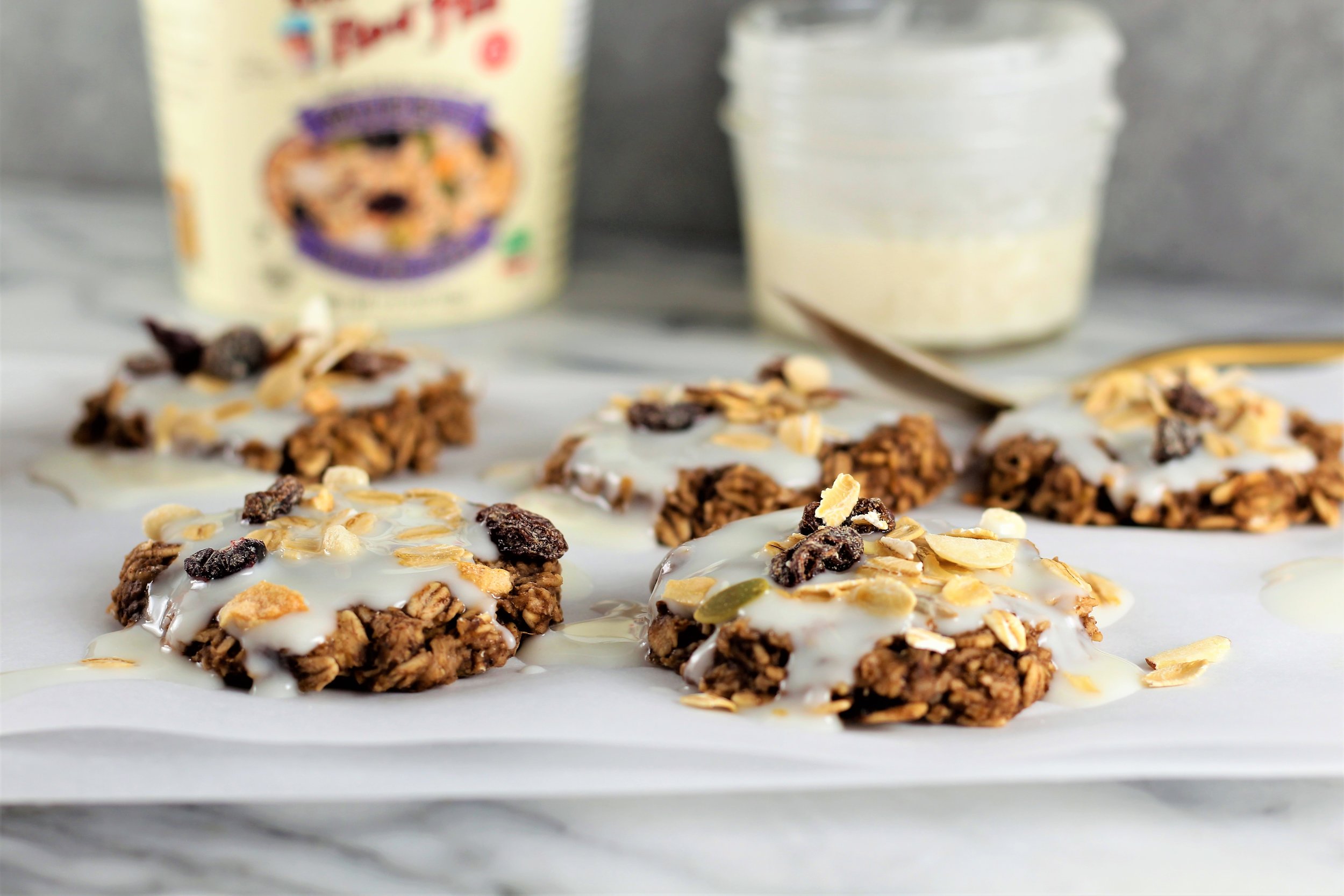 These Gluten Free Breakfast Cookies are a great way to get your kids in the kitchen. Very simple to make. They're also dairy free, vegan, and high in fiber.  Feel free to add some fresh fruit, nut butter or nuts as toppings as well! But don't forget the muesli! It adds the perfect hint of sweetness and crunch on top!
This recipe was sponsored by Bob's Red Mill. All ideas and thoughts are my own. 
---
Gluten Free Breakfast Cookies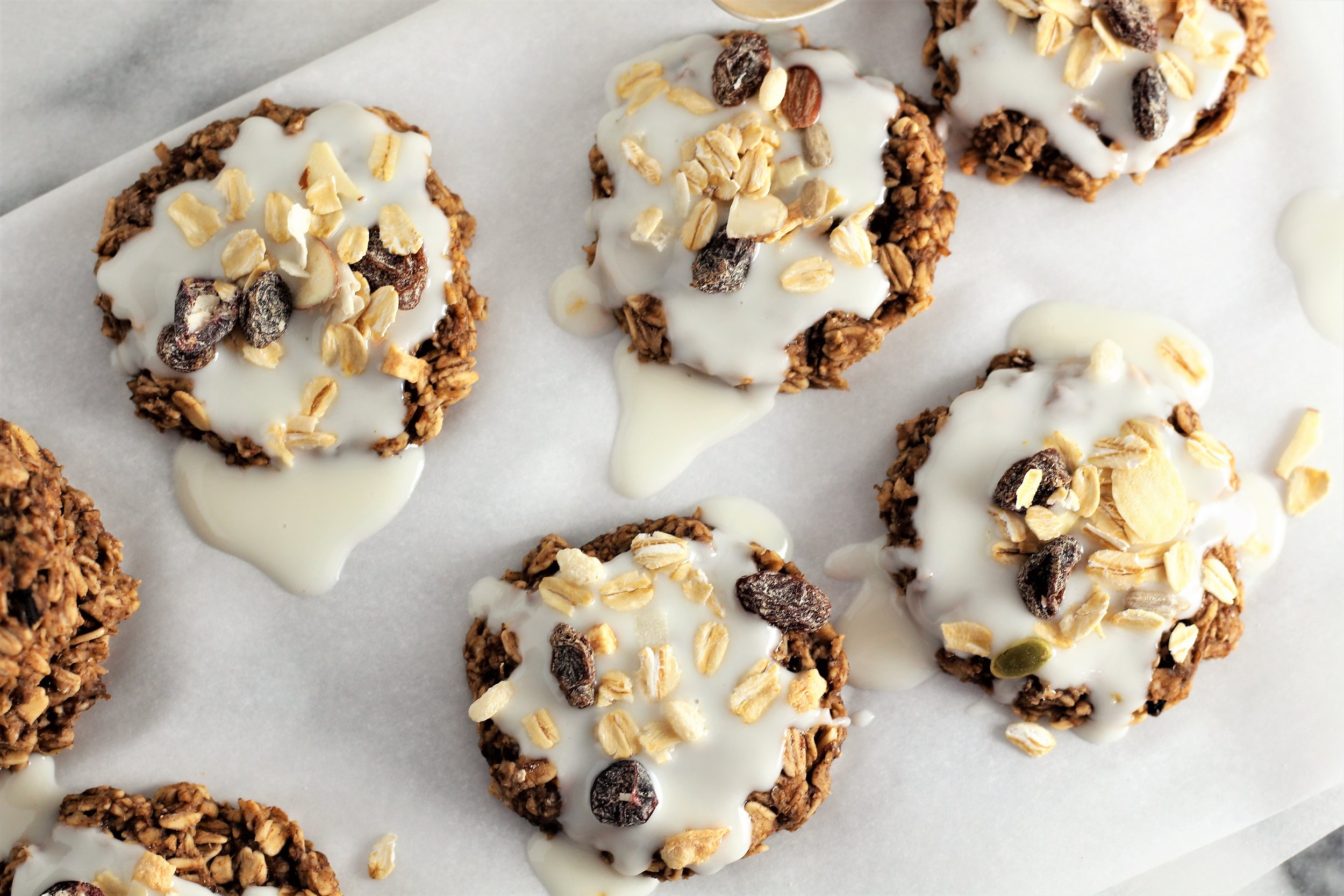 1 1/2 cup gluten free rolled oats
2 ripe bananas, mashed
1 tsp cinnamon
1/2 cup melted coconut butter
1/2 cup Bob's Red Mill Gluten Free Muesli *
Preheat your oven to 375 degrees. Combine the rolled oats, mashed banana, and cinnamon in a bowl and mix together until well combined. Let the batter/dough sit for 10 minutes. Using a small scoop (I used a cookie scoop), scoop the dough onto a parchment-lined baking sheet. Gently press the dough balls into flat circles.
Bake for 12-15 minutes until cookies are slightly browned and set. Remove from the oven and carefully transfer cookies to a rack to cool completely.
Once cooled completely, drizzle with melted coconut butter and top with muesli. Enjoy!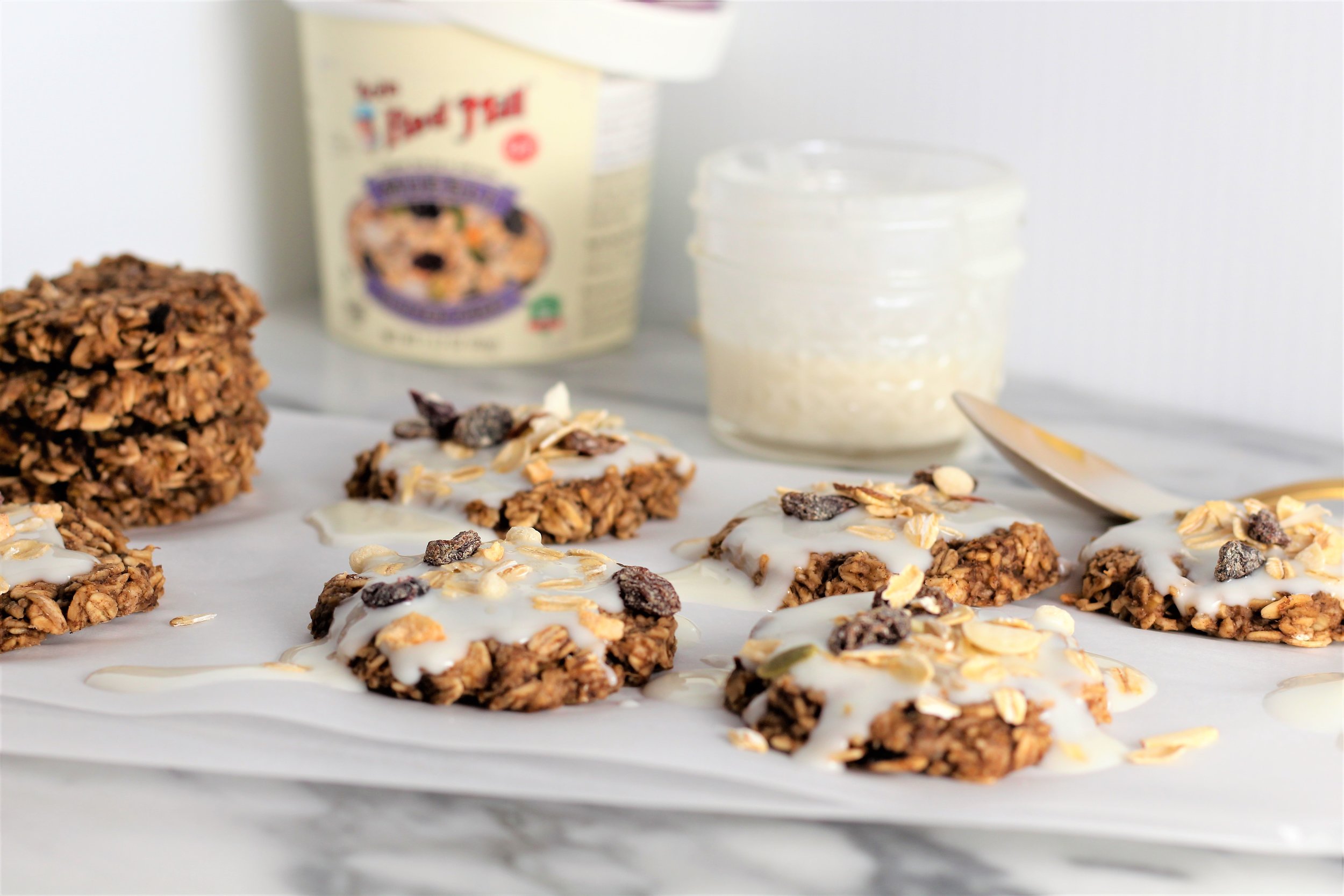 ---