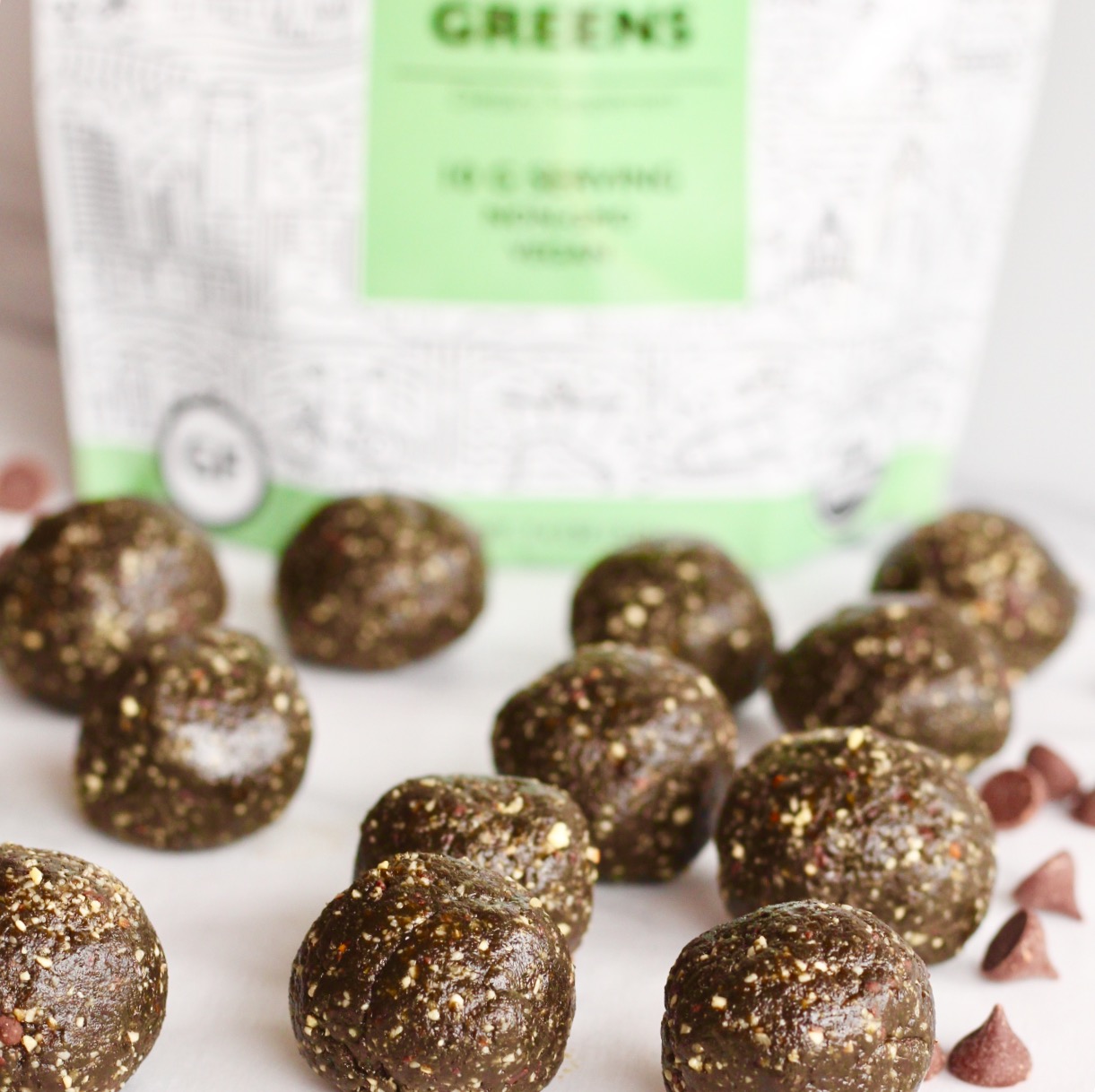 Greens and Chocolate?! O yes! These Green Chocolate Energy Bites are the perfect combination of superfoods and chocolate!
My kids LOVE my Chocolate Peppermint Energy Bites! And they eat them almost every day… so I wanted to give them a little nutritional boost, if you will. Enter: The Natural Citizen Organic Greens. Made with organic moringa, spirulina, alfalfa leaf, and barley grass, each heaping tablespoon provides: 3g fiber, 30% of your daily iron needs, and 90% of your daily vitamin A needs. That's a big nutritional punch! And just like all of their products, every ingredient (and there's only FOUR of them! No other fillers, or flavors) is organic, non-GMO, vegan, and gluten free. Sure, you can easily mix it into a smoothie or bowl of oatmeal, but why not try adding it to your favorite energy bites like I did?!
---
Green Chocolate Energy Bites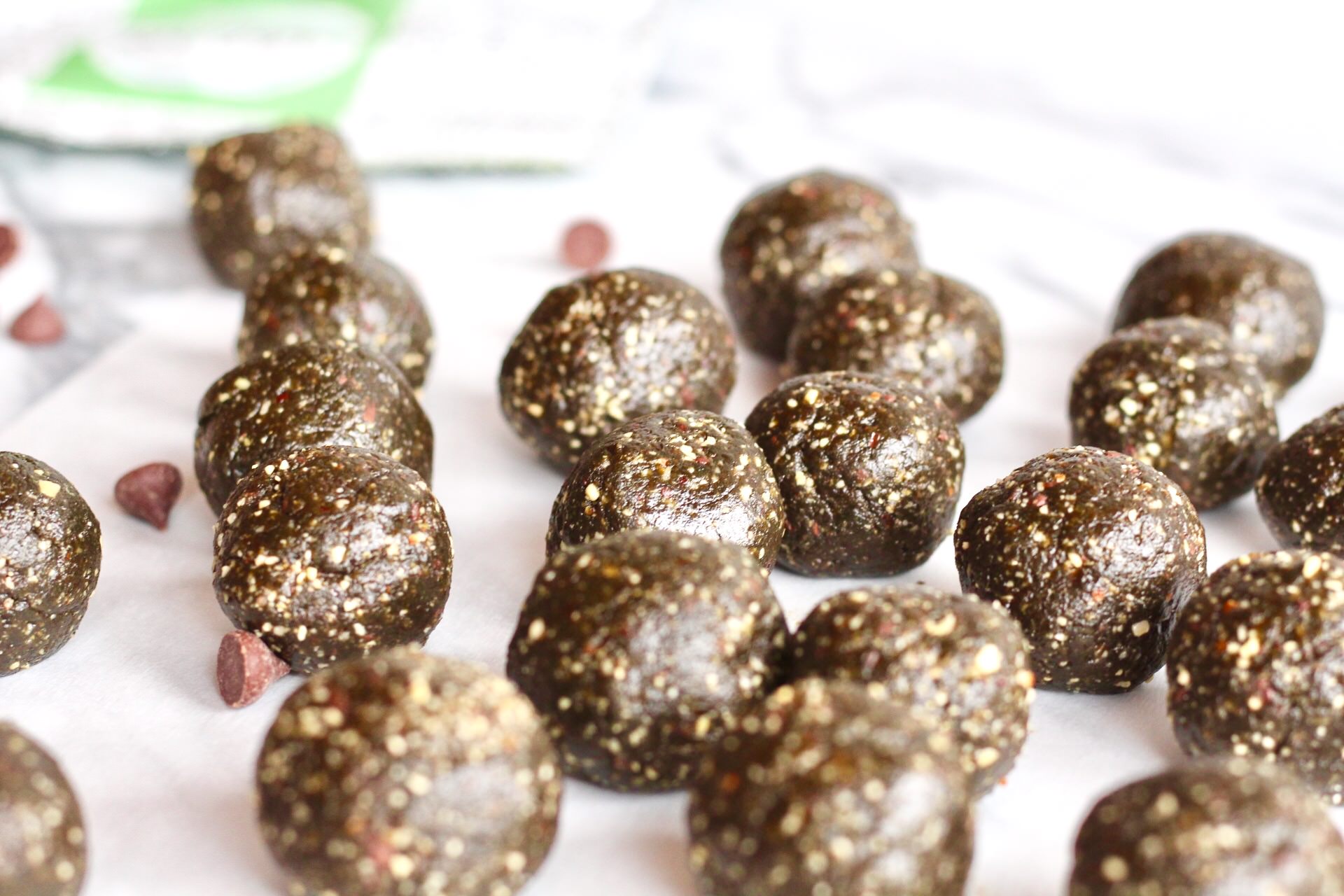 Yield: 24 bites
1 cup raw cashews
1/2 cup slivered almonds
1/4 tsp salt
1/4 cup unsweetened coconut flakes
1/4 cup dairy free chocolate chips
1 Tbsp unsweetened cocoa powder
2 scoops (or 2 heaping Tbsp) The Natural Citizen Organic Greens
1 1/2 cups dates, pits removed
Combine all ingredients except for the dates, in a large food processor and process for 30 seconds. Add in dates and process until the dough starts to ball up (about 3-4 minutes). Once done, carefully remove dough from the food processor and shape into balls or press flat and cut into bars. Keep your Green Chocolate Energy Bites in the refrigerator for up to 2 weeks.
Try these other recipes featuring The Natural Citizen!