These Paleo Cinnamon Raisin Superfood Muffins are so versatile and sure to please any dietary lifestyle! They're a fun twist on my Paleo Sweet Potato Spice Muffins and can be made with any root vegetable powders. I used the Live Glean beet, sweet potato, and pumpkin flours.
---
Paleo Cinnamon Raisin Superfood Muffins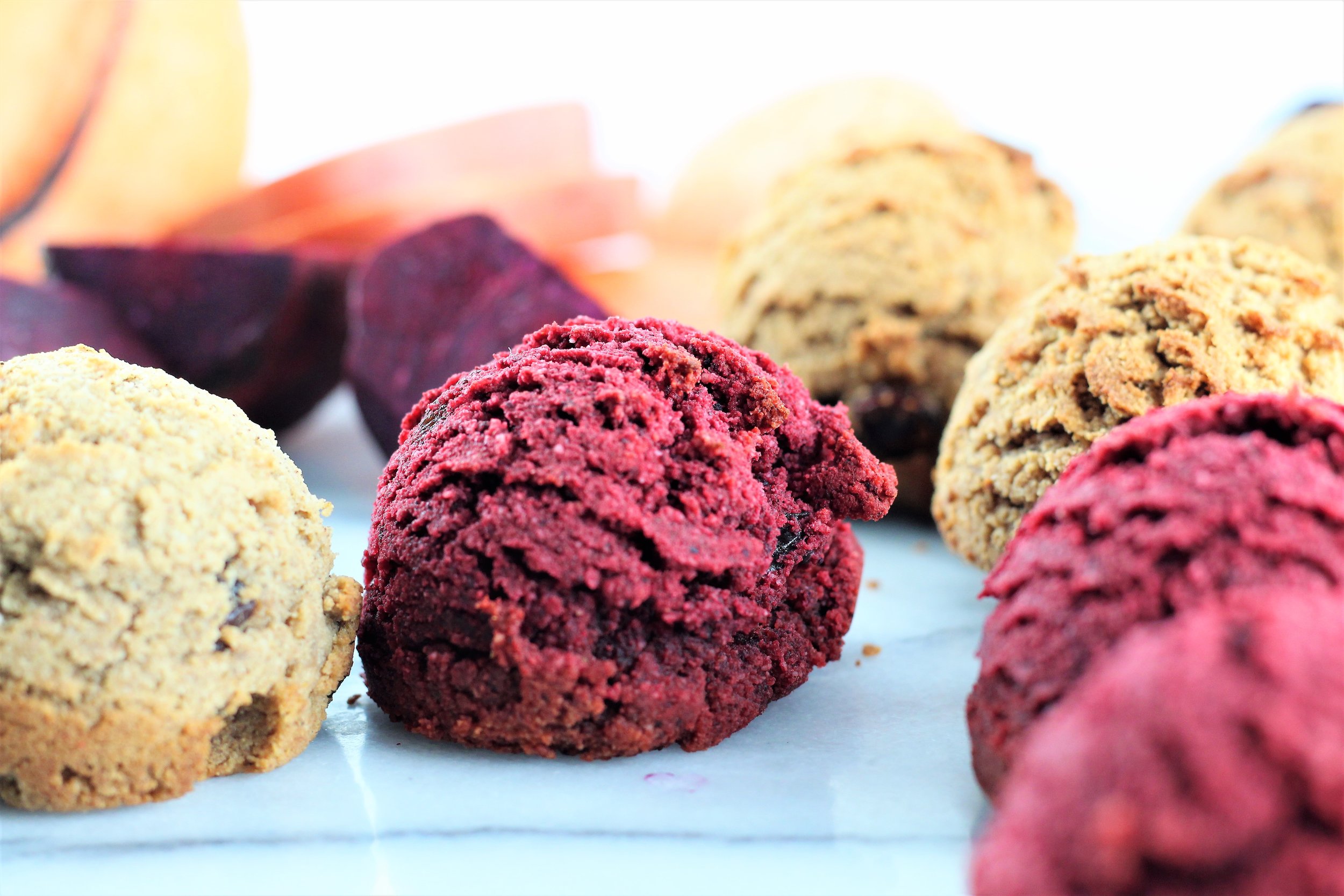 Yield: 12-14 muffins
1/4 cup Live Glean root vegetable powder of choice (beet, sweet potato, pumpkin, etc.)
1/2 cup water
1 egg
1/4 cup melted coconut oil
1/2 tsp vanilla extract
1/4 cup maple syrup
1/2 Tbsp cinnamon
3/4 cup almond flour
1/2 cup coconut flour
1/2 tsp baking powder
Pinch of sea salt
1/4 cup raisins
*Click here to enter to win a bag of each of the Live Glean Flours. (Closes 1/31/18)
Preheat your oven to 350 degrees and grease your muffin tin. Combine the root vegetable powder and water in a large mixing bowl and mix to form a puree. Set aside. Add the remaining wet ingredients, and stir to combine.
Add all remaining dry ingredients to the bowl. Using a rubber spatula, mix just until combined.
Using an ice cream scoop, drop the batter into the muffin tins making sure you fill and level off the ice cream scoop each time.
Bake for 25 minutes until tops start to brown and a knife inserted in the middle comes out clean. Let cool in the pan for 3-4 minutes, then carefully transfer to a wire rack. Enjoy!
---