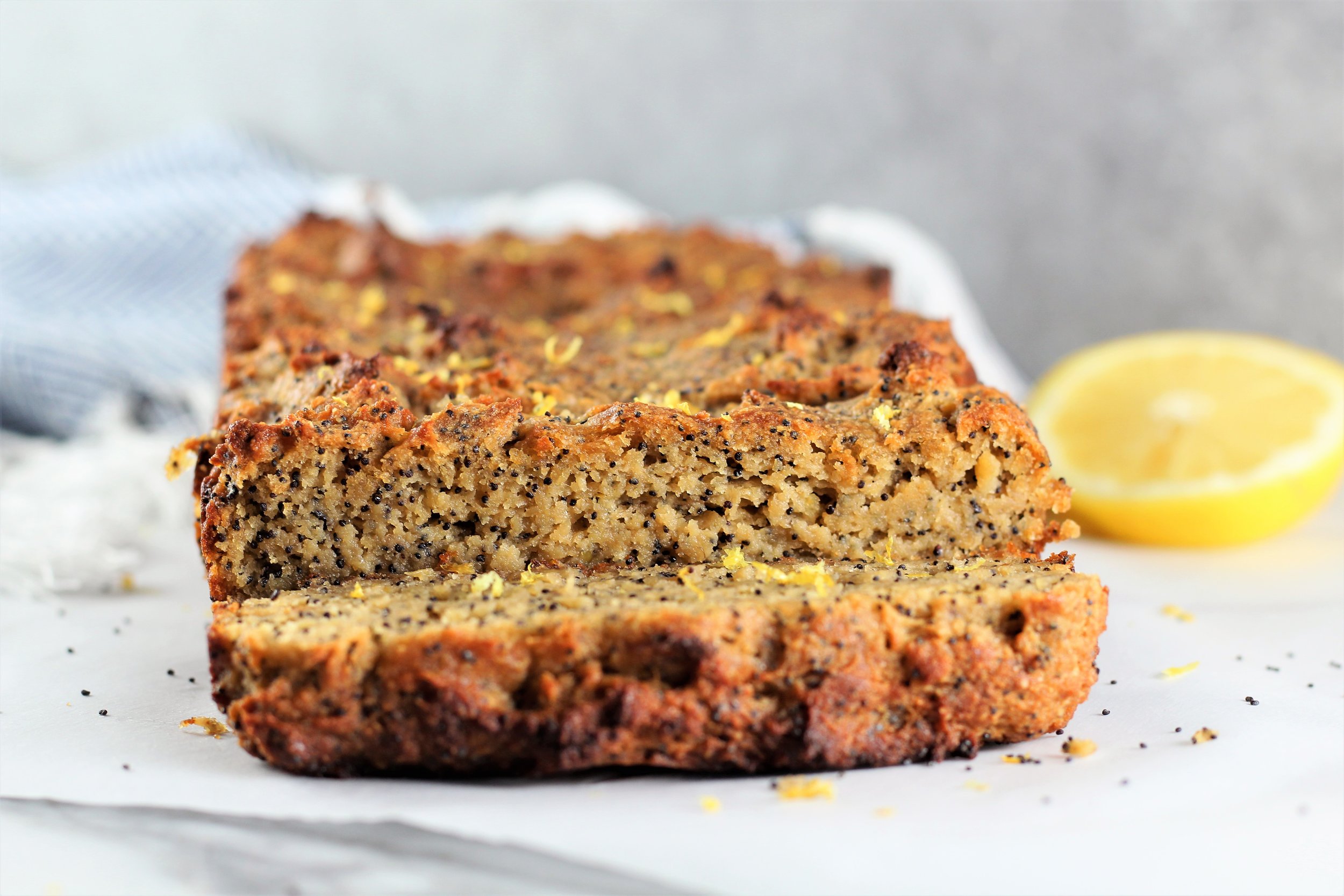 This Paleo Lemon Poppyseed bread is the perfect punch of lemon flavor, and just a very subtle hint of banana. Great for breakfast, snack or dessert, it's a super moist and dense bread that will leave you satisfied and energized!
This recipe was sponsored by Bob's Red Mill. All ideas and thoughts are my own. 
---
Paleo Lemon Poppyseed Bread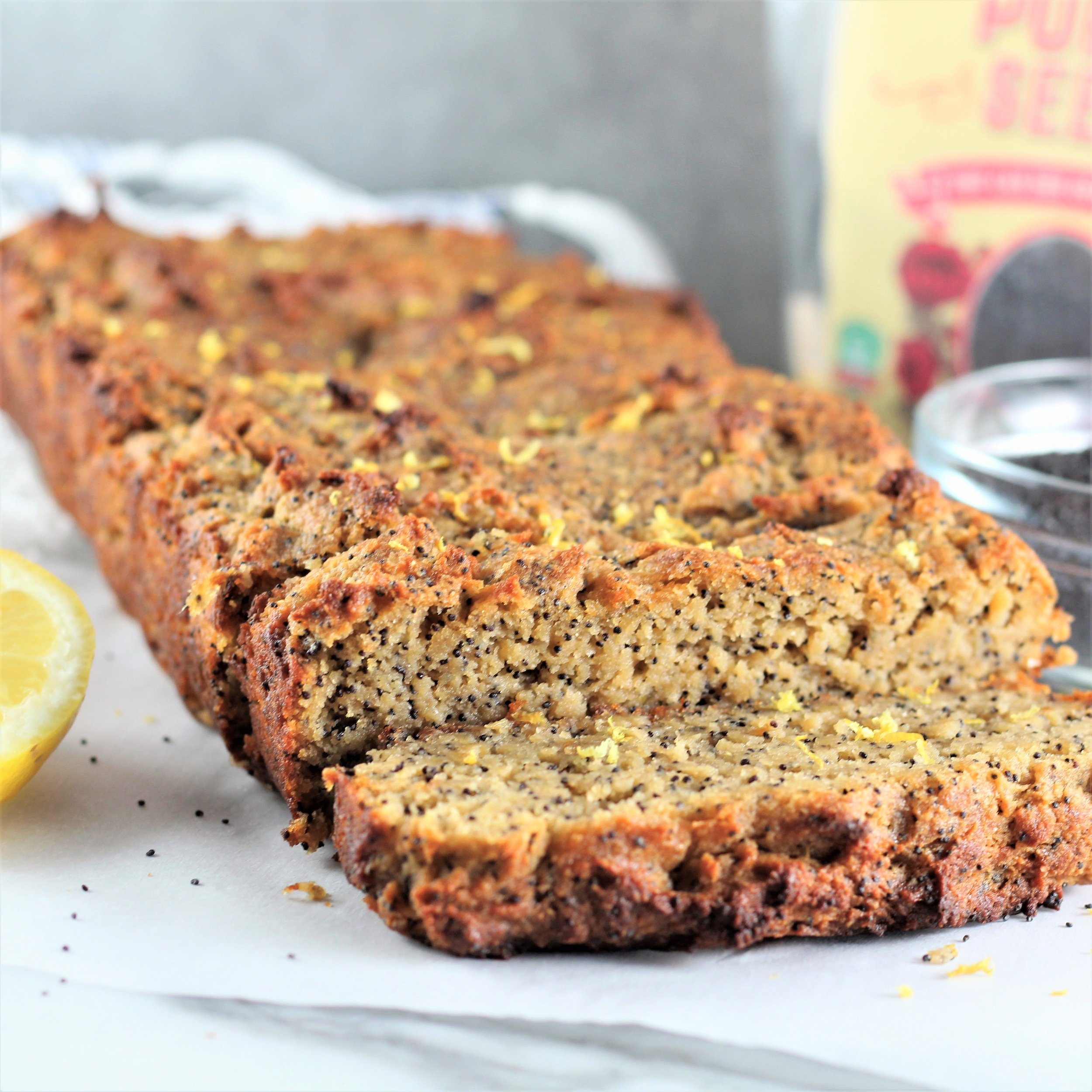 2 ripe bananas
1/2 cup coconut oil
2 eggs
Zest and juice from one lemon
3/4 cup coconut sugar
1 cup almond flour
1/2 cup coconut flour
3 tsp baking powder
1 tsp xanthan gum
1/4 tsp salt
1/4 cup Bob's Red Mill poppyseeds *
Preheat your oven to 350 degrees. Line a loaf pan with parchment paper.
Add the bananas to the bowl of a stand mixer. Using the paddle attachment, beat them until mostly liquid looking. While the mixer is still running, add in the coconut oil, eggs, lemon zest, and lemon juice. Let it blend until fully combined. Stop the mixer.
Add in coconut sugar and beat for 10-15 seconds. Stop the mixer again, making sure to scrape down the sides if needed.
Add in all the remaining ingredients, except the poppyseeds, and beat again until smooth.
Remove the bowl from the mixer, making sure to scrape down the mixer attachment too. Gently stir in the poppyseeds.
Spread the batter into the parchment-lined loaf pan. Bake for 55-60 minutes until the top is golden brown and a knife inserted in the center comes out clean.
Let the Paleo Lemon Poppyseed Bread cool in the pan for 5-7 minutes, then gently pull up on the parchment paper to remove the loaf from the pan. Let it cool completely on a wire rack before slicing. Enjoy!
---